---
Sam McGuire spoke to Daniel Fieldsend whose book, The European Game, is released on June 8th 2017 and available to order here. Listen to the podcast above for more from Dan who spoke to WFI's Dave Caren.
---
First off, without giving too much away, but giving readers enough to make them want to buy it, can you give a brief outline of what the book is about?
The European Game is about three things mainly:
It's about the methods used for success at some of Europe's biggest clubs, the likes of Ajax, Athletic Bilbao, Benfica, Milan, Lyon, Bayern and Juventus.
It's also a profile of each club and the relationship it has with its local geography.
Finally, it's about the roles of staff in football, from scouts and youth coaches to chairmen and managers.
Football can be shadowy at times, with only bits of information made available to fans. I wanted readers to see further behind the curtain, to learn new things like what a manager does day to day, or how the scouting process works.
To make chapters' flow, every person I met with had a different role to the person at the previous club. I had a manager in La Liga, an Eastern European owner, a doctor, Ajax's youth coaches and Milan's head of academy, to name but a few.
A big thing that I used when profiling the influence of the local environment on the club was psychogeography – how society shapes the way clubs operate.
For example, Marseille is a volatile environment because it is a cul-de-sac facing the sea with a historic sense of paranoia in its people, which is reflected in how Olympique Marseille is run.
Or take Feyenoord, who develop determined, hard-working players because Rotterdam port workers demand to see that; in comparison to the artistic Ajax who maintain links with Amsterdam's intellectual community and have done since the 1960's.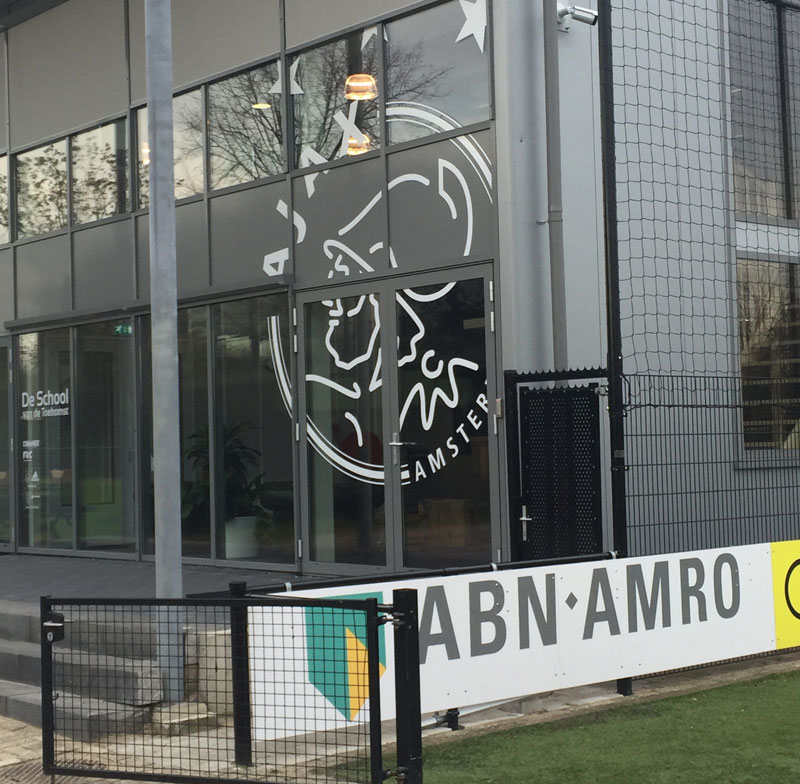 ---
What was your inspiration behind writing The European Game and why now?
Good question. I think that, for whatever reason, we're a terribly self-conscious nation. We always look to what outsiders are doing well to argue a point.
When talking about education we cite Scandinavians as an example, or say how great Germans are with industry.
I believed beforehand that the quality of football development in Britain is better than many people believe, and I wanted to investigate the matter further.
Twenty clubs agreed for me to visit, so I plotted a route through the continent based on the replies given. That was difficult.
Everything was planned so finely that if I were to miss an appointment at one club then I wouldn't be able to rearrange. If I did choose to rearrange, it would have had a domino effect, toppling everywhere else.
The adventure began in March 2016 and took three months of travel in total.
It's funny how quickly football changes in terms of the roles people hold, but the evolution captured in the book, specifically modern football development techniques, will stay the same for years to come.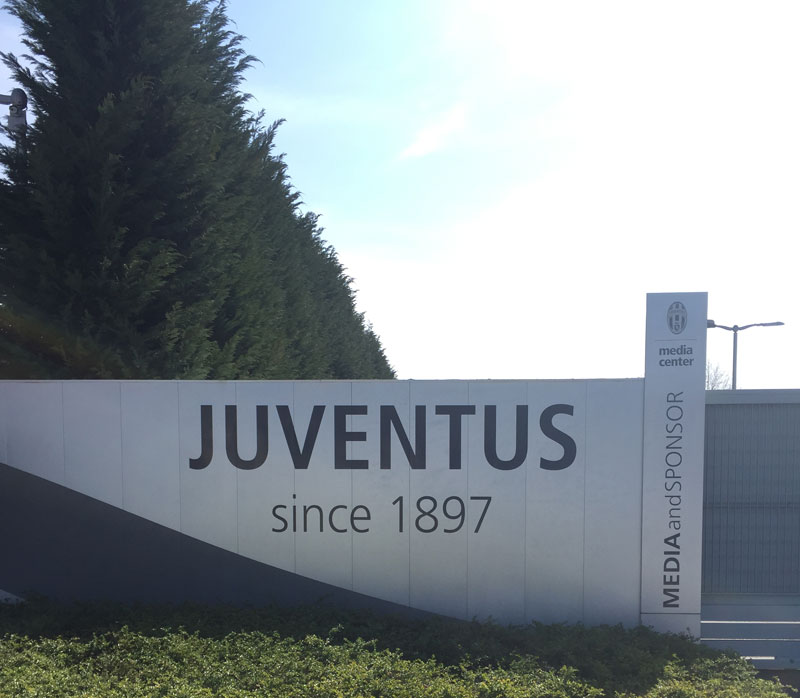 Up to now the theme of the chapters and the things the reader will discover more are
PSG and economics
The future of science in football as discussed at Lyon
The preservation of street football
How to harness identity to motivate players, with lessons from Athletic Bilbao
Tactical Periodisation's usage in training and how important legacy is in Porto
How to create Cristiano Ronaldo, youth coaching methods at Sporting Lisbon
Benfica's analysis department
How Spanish managers develop a philosophy of play
What an agent actually does
How Juventus scout and sign players
Using heritage to preserve standards at Milan's academy
Red Bull's use of the transfer market
How Austria Vienna created the versatile David Alaba
The future of strength and conditioning in football, from FC Bayern
Honved's manipulation of history
Feyenoord's academy philosophy
Ajax's 'Coca-Cola' recipe.
The book will go into great detail about all of the clubs mentioned and more.
---
Did it surprise you just how accessible some of the clubs you visited were? They not only opened the doors to you but they allowed you behind the scenes and this was all without a TV crew by your side.
Who was the most hospitable? And was there a much of a difference between the elite clubs in England and the elite clubs in Europe?
It was really quite incredible how open some of the clubs were.
At Rayo, for example, local kids from the street were playing 'one-bounce' in the car-park as the players pulled up in Ferraris.
People from the Vallecas community are quite free to come and go as they please which was shocking for me.
This was also the case at Ajax and Milan.
At Feyenoord, the local kids went one further and were playing a match on one of the academy pitches!
Clubs in Europe realise that football belongs to the people – without whom there is no game – and actively look to involve fans in the development process.
In my opinion, our training is so sanitised that some young players are overawed when they come to play in front of a crowd.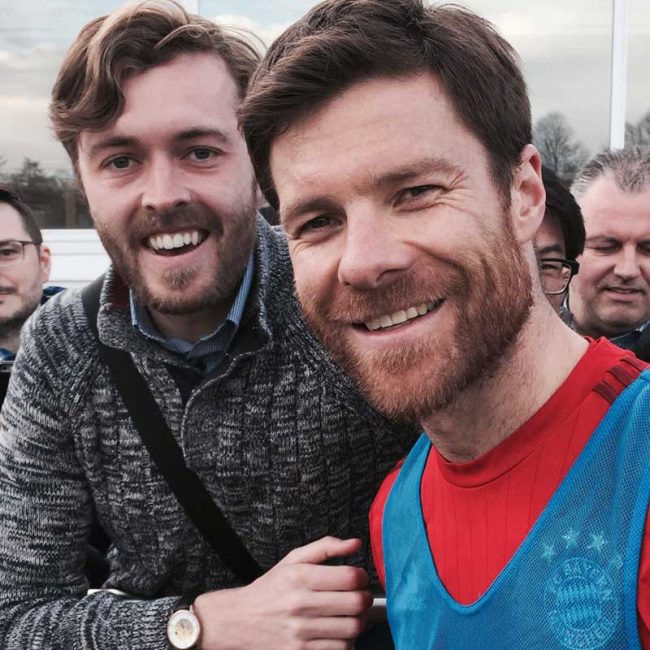 I spoke with my friend Nico who works for Bayern about this. They invite fans to come and watch training and drink beer and shout witty comments for a reason, so when a young player comes to play for the first team, it's less of a transition.
Here we go from often silent academy environments to forty-thousand people in a stadium, which is really tough for a youngsters' social development.
Feyenoord let families and fans come and watch academy games, so the youngsters are used to glaring eyes and comments. There's a lot of benefits to having an open-door policy.
I also think the fact that these nations are so open toward sharing ideas is part of the reason why they're pioneers in development.
Benfica and Sporting Lisbon were so hospitable, taking time to show me everything. So too were the Dutch clubs. Benfica come out of the book really well. They're lovely, and are in the process of building an elderly home attached to their training facilities for retired players to maintain a purpose in life.
All of the clubs were hospitable. Honved's owner even gave me a club shirt – very hipster indeed.
---
How did the people you met react to your book idea when you told them about it?
Were they excited to have their thoughts documented or did you feel some would've preferred you not to be there?
Like you say, the world of football can be shadowy for the most part and there's often little transparency between club and fan. This book will bridge that in theory.
Good question, and I hope so. And that's why I had to contact so many clubs and so many people.
I must have sent nearly five hundred emails over the course of last year. I think the very best people working in football, who are at the top of their profession, are so confident in their process that they're happy to share.
Plus, they're not worried about others copying ideas – a copy is only a cheap imitation of the original anyway, which is never as good.
Some press officers at clubs just let us get on with our chat, while others sat in the room and listened.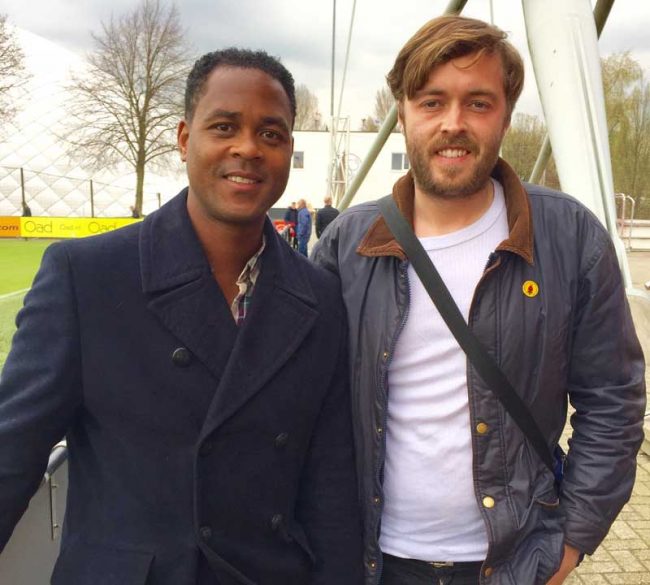 I like what you're saying about the book being a bridge, and I hope it is. There's a wealth of knowledge collected by people working at the very top of the game that doesn't always trickle down.
It's only for the betterment of our sports on the whole that people working at its foundations can access that knowledge.
I really hope people pick up a few ideas from the book that they can incorporate into coaching sessions, or can even just drop into conversations down the pub. It's quite versatile.
---
Will some of the lessons you've learnt on your travels help shape your own coaching philosophy in the future?
Of course, yes. I had an idea beforehand of how I'd like a team to play, but having seen how clubs like Feyenoord teach their kids how to handle the chaos element of certain moments in the game, and how Milan teach their youngsters to handle long periods of possession with a calm, inner peace, it's really expanded my way of thinking.
One of the big things I learnt was how clubs are seeking to replicate unstructured 'street football' by simply letting kids play.
One club actually invites youngsters to training an hour before the session is due to begin and just throws footballs onto the pitch so they are getting more hours of play.
Another club is building a 'football park' with obstacles to pass and dribble through. Such ideas are simple but refreshing.
But there's enough in the book for everybody, not just coaches.
There's a sociological element to most chapters, like PSG attracting the bourgeois, Lyon's topophilia and Honved losing their individuality because of state socialism.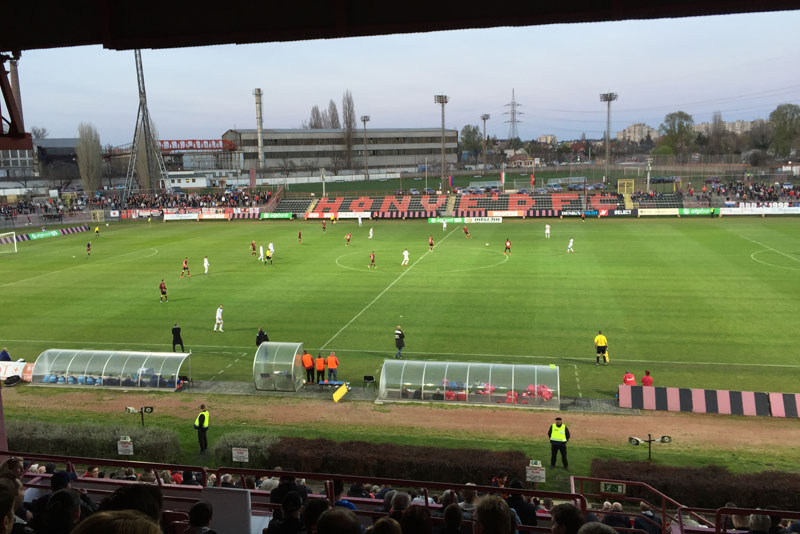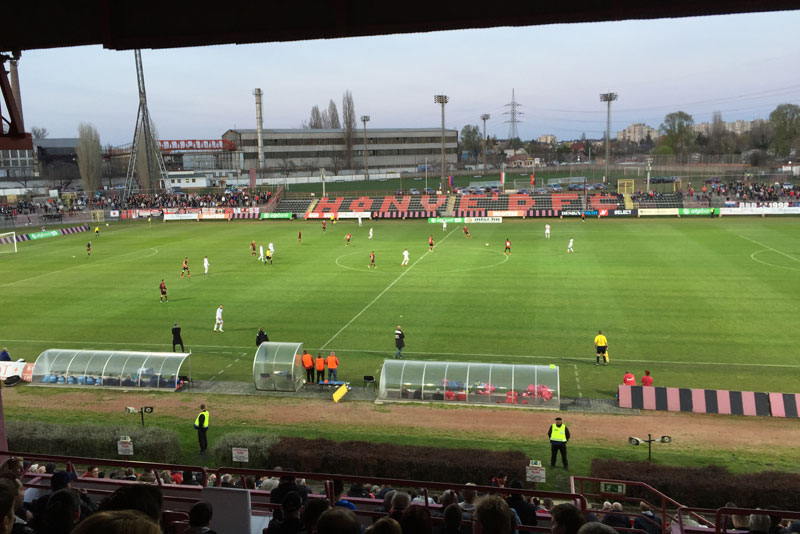 Athletic Bilbao are interesting in how they use their historic identity as oppressed Basques to develop empathy in players.
I just hope overall that people read the book and pick out certain things that they like.
It's not about me or my philosophy, I'm just the writer who is relaying his findings from an incredible journey. I had a really great experience and it would have been a discredit were I not to share my findings.
---
I know this is probably dependant on how well received The European Game is but are there any ideas for a follow-up book, maybe branching a little further afield and into the Americas?
Imagine that? I'd love to.
Like you say, it depends on whether people buy the European Game, but I do think it would be cool to follow up my findings and compare them to what Boca Juniors or Santos are doing, for example.
South America is the foundation for European football, so it would very interesting to see how the Luis Suarez' of the world are developed. But yeah, we'll see.