James Rowe spoke to former Sheffield United and Leeds United striker Brian Deane for WFi.  They discussed his time at Sheffield United and Leeds United, his stint with Benfica, the best managers he played under, and life after football.
---
You retired in 2006. How are you enjoying retirement and life away from playing professional football?
"When you retire from doing something that you love it is not easy. I am like anybody else.
"I had 21 years of playing professional football and I had a great time, and when it comes to an end it makes you understand what it is like to be mortal.
"I remember my first summer without doing a pre-season and I felt like my body was still wanting to be getting ready in July after having a rest. My muscle memory had started to kick in and say, why aren't we doing this at this time of the year, so they are difficult things from a mental aspect.
"There are other things that you think about, such as what is next, and I think it is sometimes very hard to plan a strategy for your future as soon as you have just retired.
"But retirement has it's good things as well. You have time off and you can reflect on what you have done. I was a better player than perhaps I thought because you sit in the stands and think that is what I would have done in that situation.
"I would have swivelled and hit it on the half volley for example. If I am watching a game of football I always try to put myself in it, but I do not want to think about it for too long because time has moved on and it is time for somebody else, and you have to understand and respect that as well."
---
You had three spells at Sheffield United during your playing career. How do you look back on your time there? Do you have any particular highlights and what does the club mean to you?
"Sheffield United is a very special club for me and that is reciprocated in the way that the fans react to me now even after all this time. They still hold me in high regard.
"When I played for them in the Premier League I scored a lot of goals, and looking back some of the fans now were little kids when I was playing.
"It is great to be held in such high esteem by the fans at Sheffield United, and it is the one club where I felt the most love.
"I get a great sense of belonging from the fans, and that is perhaps unusual, but from my point of view it is something that I cherish and something I will continue to cherish in future."
---
You also had two spells at a very big club — Leeds United. How do you look back on your time there and do you have any special memories or highlights?
"I did a lot of my growing up and understanding when I left Sheffield United and joined Leeds United. When I was at Sheffield United I was a young kid and everything I did came off. I never thought about anything other than playing.
"When I came to Leeds United it became a little bit more serious, as I had been sold for big money and there were big expectations and I had to deliver.
"For the first six to eight months of my time at Leeds United I did not really come to terms with that. I had to have a look at myself and find answers and solutions to things that were affecting me that nobody else could give me the answers to. That is when I dug deep into my memory and started to go back to basics, and at that point, it could have gone one or two ways in my career.
"But what it helped me to do was build up resilience and mental toughness. During my first period at Leeds United I became a man and my game changed a little bit.
"I was playing with a different team with a different setup in how we attack teams, and I was not the central focus in that, so I did not score many goals. Some of that also had to do with the change of manager and the man-management that followed.
"Overall, I am a Leeds boy and I knew that by going to Leeds United I had to produce because it is my home town.
"I am happy to say that most fans have respect for me as I do for them. I am a huge fan of all the clubs I played for, but particularly Leeds United and Sheffield United because I am a Yorkshireman. Those clubs, as well as Doncaster Rovers, mean a hell of a lot to me."
---
You went on to play football abroad in Portugal for one of the biggest clubs in Portuguese football, SL Benfica. How do you look back on your time in Portugal and your time playing abroad?
"Benfica was a case of going up another level now in terms of growing up. I had a fantastic time out there and again I learned about myself in managing to adapt to a different culture and a different set of players, and the differences when you play football abroad.
"You have to earn the respect of the players and the fans and I am happy to say, to the best of my knowledge, that I was well respected by the time I left the club.
"I managed to have an impact on the club in the season I was there. When I arrived they were seventh in the league, and at the end of the season we finished second and managed to qualify for the Champions League.
"My time at Benfica was also an interesting time in my life because I was living in a different environment. I was getting used to new things and it is always nice to have those kinds of memories to look back on."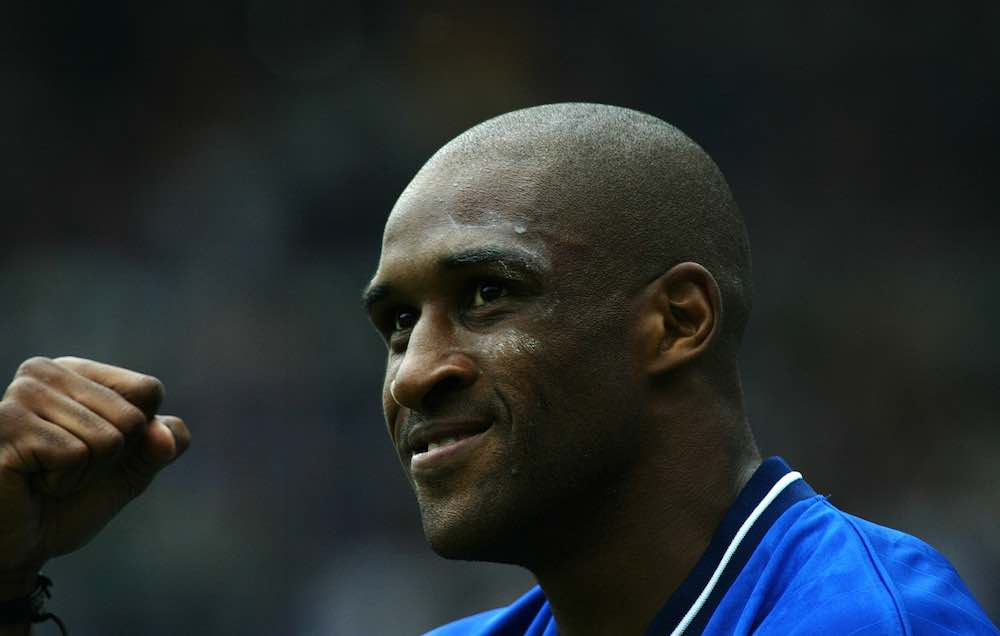 ---
Finally, Brian, you played under some great managers during your playing career. Who are the managers that have meant a lot to you and played a key role in your development?
"You can put development down to learning lots of different things from different managers. I would say Dave Bassett's man-management, his ability to adapt to the players' needs, be creative, and not just settle on one thing.
"He was always brave enough to try different things and he did that whilst being able to get the players, by and large, to go through a brick wall for him and that is good man-management.
"George Graham was very interesting because I learned a lot under him in terms of discipline. He demanded a lot and, as a result, when you did something and he approved it you felt better, like when you are at school and you had that school teacher that you wanted to do well for — that was George Graham. He was also a very interesting character.
"Graeme Souness was my manager at Benfica and we kind of bonded because, at times, we were in an environment where we had to have a siege mentality. There was a lot happening at the club at that time and Graeme was also good ar making playing and training fun.
"I also enjoyed playing under Alan Pardew at West Ham United, and found his training to be quite free, and he had very good attention to detail at that time.
"Fortunately for me, when I went into management myself, I had played for that many good managers that I had managed to take as much out of those experiences and tried to become the manager that I would have liked to have played for.
"That meant reflecting on different experiences and understanding how to deal with players which is very important in football management."