James Rowe spoke to Lee Bullen for WFi. They discussed Sheffield Wednesday, his time with Dunfermline Athletic, travelling around the world playing football, and the outstanding players and managers he has encountered.

---
You are currently part of the backroom staff at Sheffield Wednesday. You also managed the club in a caretaker role as well as having played for the club. How are you enjoying your current role and what does Sheffield Wednesday mean to you?
"From my point of view, I was just a young boy brought up in a small town in Scotland. When I am was coming through the ranks of professional football, Sheffield Wednesday were a big club in England and they were very well known by everybody.
"They were challenging near the top of the English first division. People knew the big names of players like Chris Waddle so for me to be given the opportunity to join Sheffield Wednesday in the twilight of my career at 33 years old was a big thing.
"Even though the club had gone through hard times and they had dropped into League One, it was an amazing opportunity.
"I knew the size of the club but I did not know what to expect from Sheffield as a city. I expected to be a lot of pressure because Sheffield Wednesday were regarded as a big club in League One at the time.
"Chris Turner was the manager that signed me, and at the time he released 12 players and brought in ten players and revamped the overall squad. The target was to get promoted that season which we did, winning the play-off final vs Hartlepool United in 2004/05 season."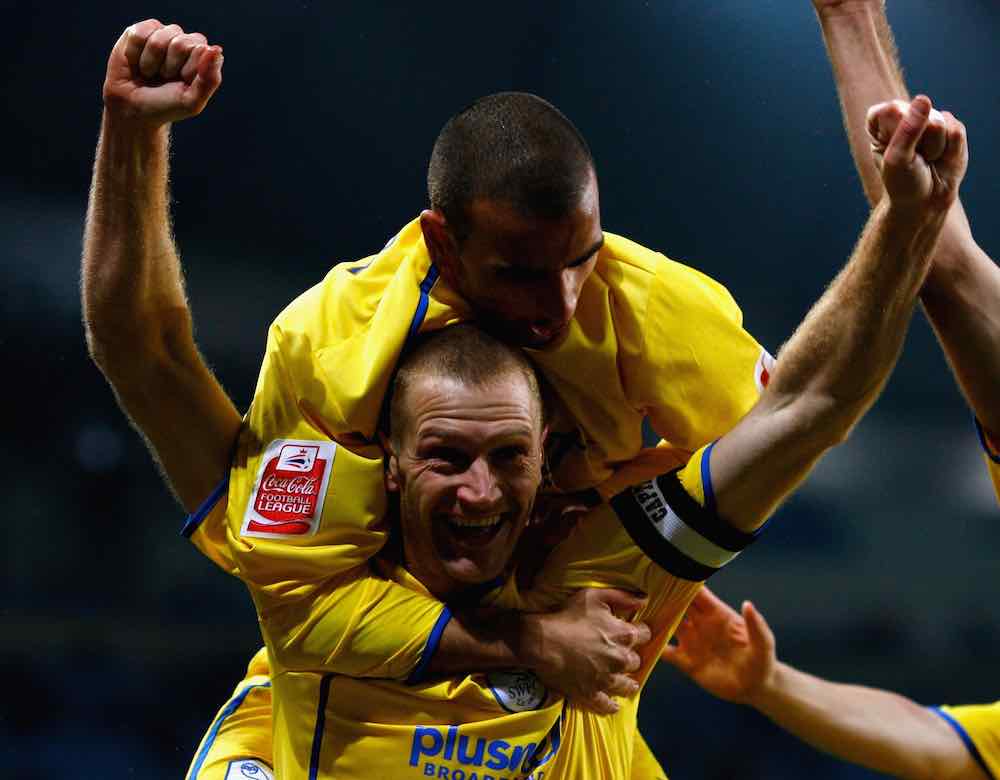 ---
You came through the youth setup at Dunfermline Athletic and went on to have two spells at the club. How do you look back on your time there and do you have and highlights or special memories?
"I was 15 years old when I signed for Dunfermline Athletic. I signed on a schoolboy form. I was born in Edinburgh so Hearts of Midlothian and Hibernian FC were the big clubs. I was never quite good enough to get an opportunity there but I have a lot of good friends who signed for those clubs.
"Dunfermline Athletic were a smaller club but I was given an opportunity to go there. I really learned a lot from my time there and I really enjoyed the atmosphere at the club. We had a good group of lads, and while I was there we won the Scottish Youth Cup. I played in the semi-final but unfortunately not in the final.
"I was part of a squad that produced around ten players who went on to play professional football and have good careers.
"After being released from Dunfermline Athletic I went back to amateur football for a couple of years and bizarrely enough I decided to head off to Australia for a year as I was a bit disillusioned with things in Scotland.
"I felt that my opportunity in Scotland had gone and I decided to go on my travels which lead to a year in Australia, four years in Hong Kong, two years in Greece and I came back to Scotland and signed for Dunfermline Athletic again which was bizarre — to go round the planet and back again and finish in the top six with the club.
"We also reached the Scottish Cup final and qualified for Europe so it was successful from my point of view and I also had the opportunity to play for some great players, Dunfermline Athletic is a fabulous club."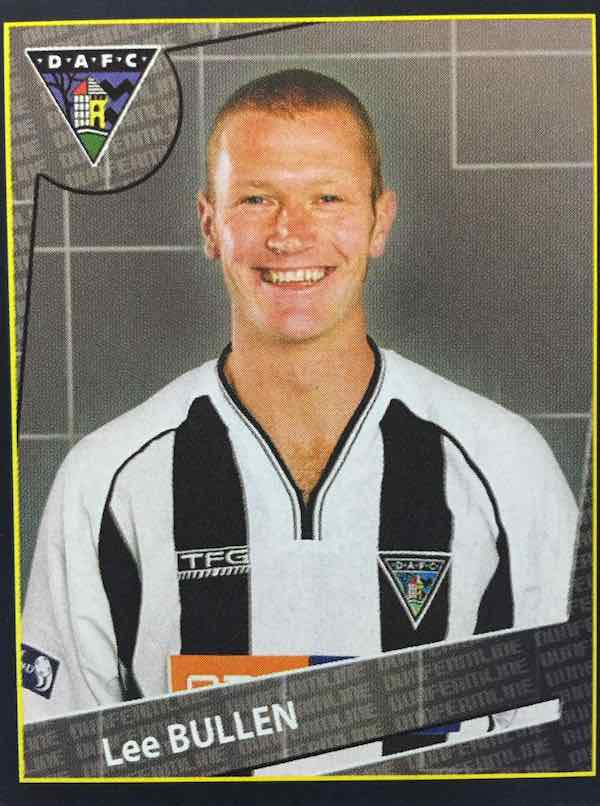 ---
You mentioned your time abroad in Greece. You played two seasons for Kalamata FC. How do you look back on your time and the club and do you have any special memories or highlights?
"My footballing journey was weird. As a younger player in Scotland, I thought I had lost the opportunity in Scotland.
"When I left Scotland my career slowly but surely took a step up the ladder in regards to footballing circles. I went to Australia and played part-time football over there.
"I went to Hong Kong and the first time I was ever a footballing professional over there. In Hong Kong, I got the opportunity to play against the England national team. Just before Euro 96 we played a pre-tournament friendly (infamous for the Paul Gascoigne dentist chair story) and after doing well in that game I was approached and I received the opportunity to go and play in Greece.
"I joined Kalamata FC, a very small club in the top Greek league, and we were always fighting relegation and against the big boys of Panathinaikos, Olympiacos, and AEK Athens at that time, but my memories of Greece were that we were a good group of young players that the chairman had put together.
"I worked with coaches from Poland, Greece and Brazil and we had some great results at times. We also suffered relegation one time and managed to ensure promotion back to the Greek top division so there were downs and ups, but it certainly was an eye-opener in terms of the whole fan base in Greece.
"At times our bus was stoned on the way to games and we received police escorts both in and out of the stadium, and the fans of various clubs were very passionate. It was a fantastic experience for me being invested in a whole new culture and learning a whole new language too. I really enjoyed my time at Kalamata FC."
---
You mentioned playing with some great players from your time at Dunfermline Athletic. I can imagine on your journey as a professional footballer you played with some great players. Could you say who were among the best players you played alongside during your professional playing career?
"Yes, I was lucky enough at Golden (who were named after an electronics company) in Hong Kong to play alongside ex-Premier League players and with ex-Manchester United defender Mike Duxbury.
"Peter Shilton came out and played a couple of exhibition games with us. A lot of the teams in Hong Kong at the time were sponsored by big businesses and the team took the name of the electronics company that sponsored them.
"At the end of every year a big club would come over for a pre-season tour and on occasion my local club at the time Golden would invite guest teams and players to come over and join us to play. We also invited former Everton captain Dave Watson.
"At Dunfermline Athletic, I played with various Scotland internationals — Stevie Crawford for example. It is great to look back on my time playing with such players and I have played with some great lads who I would regard as great friends, and who I would class as great teammates."
---
I can imagine in your position as a defender that you came up against some very difficult opponents through the years. Are there any that stand out for you?
"I was never good enough to play at the top level with the top clubs, but I was good enough to play against these types of players, so playing against players such as Henrik Larsson at Celtic, Arthur Numan, the De Boer twins, and Michael Mols at Glasgow Rangers.
"Coming down to England and playing against Premier League teams in the FA Cup such as Manchester City.
"In Hong Kong, I played against Chelsea FC when they had the liked of Ruud Gullit and Gianluca Vialli playing for them. Manchester United and the English national team with the likes Paul Gascoigne and Alan Shearer.
"I played against some world-class individuals and when I left Scotland as a youngster I thought I had missed the boat and I never thought I would get the opportunity to step on to the pitch with players of that calibre."
---
Finally, Lee, could you say who were the coaches and managers that played a key role in your development as a professional footballer?
"As a youngster growing up initially playing local boys club football I was lucky enough to have my father as coach, and one of his good friends who joined us was a man called Alex Young.
"He was a famous footballer for Everton FC back in the sixties. He was nicknamed 'The Golden Vision'. He was also a former Scottish international and I would say growing up as a young player that Alex had a big influence on me as a person, in actively trying to take the lead and trying to pursue a career as a professional footballer. He was a fantastic man also.
"I had a manager during my time in Hong Kong named Simon Wong and he was the very first coach that had a belief in me as an individual, and although that the standard in Hong Kong at the time was not outstanding he was a coach that gave me the confidence to believe in myself and really trust myself.
"I worked under Jimmy Calderwood who is quite famous in Dutch football with his spells at Willem II and NEC Nijmegen in which he did very well. He brought a Dutch type of philosophy to Dunfermline Athletic and he wanted us to play the total football type of passing game. He brought players to the club who had great ability.
"We had a love-hate relationship at times and we fell out on occasion, but I really regarded Jimmy Calderwood as a very positive influence, and also his assistant coach Jimmy Nichol.
"From a playing point of view Paul Sturrock, who was a former Scottish international. He is a legend in Scottish football and he made me captain at Sheffield Wednesday. He had no airs or graces, he always told the truth and he let you know as a player exactly where you stood. I really appreciated that honesty and his was another influence in my playing career."