By Jerry Mancini.
When a club has the opportunity to sign one of the best players in world football, they must take full advantage, as such opportunities are rare.
If they wait too long, other teams might jump in, so Liverpool, in pole position to sign German forward Timo Werner, were supposedly looking to pay his release clause and get the deal over the line.
As it turned out, those reports were wide of the mark, and the Reds were reluctant to pay his full release clause of €60m, leaving the door open for Inter Milan and Juventus who were also interested.
But another team jumped in, and while others were trying to negotiate a lower fee, Chelsea were immediately willing to pay the full release clause and offer Werner a five-year deal worth €10m per year.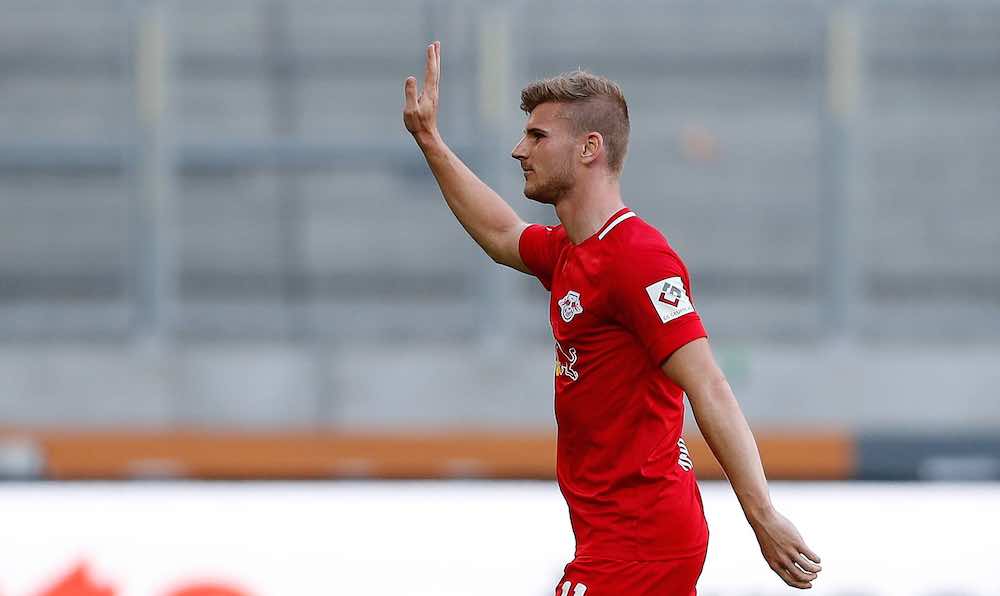 The late move by Chelsea caught many people by surprise, not least Liverpool fans who had repeatedly been told their club would get their man.
It was another demonstration of Chelsea's willingness to act in the transfer market following their transfer ban. They have added Mateo Kovaĉić and Hakim Ziyech to the signing of the increasingly impressive Christian Pulisic, which was made before the ban was applied.
The transfer ban may have been a blessing in disguise as the club is on the verge of signing a player who will help in many different ways. Chelsea fans have much to be excited about.
Frank Lampard will be getting a player who should fit his style of play nicely. The Chelsea manager prefers to play direct attacking football, but the Blues have really struggled to finish their chances at times.
Chelsea average 16.8 shots per game while only scoring 1.77 goals per game, and have the lowest conversion rate in terms of shots to goals of any team in the top half of the Premier League.
Tammy Abraham has contributed 14 goals, but is the only player on the squad to find the back of the net more than ten times. Willian is second on the squad with nine, and though there has been an upturn since football returned, an inability to find consistent scoring from has been a major issue for Lampard.
Werner has flourished under RB Leipzig head coach Julian Nagelsmann, who joined the club for the 2019/20 season and has been able to develop the forward's game tactically.
Werner continues to be very consistent regardless of the formation Leipzig play, which can be a rare quality and should ease his transition into Lampard's 4-3-3.
The forward scores many of his goals thanks to his great movement and ability to strike the ball with power and accuracy. He finished the 2019/20 Bundesliga season with 28 goals, six behind Bayern Munich's Robert Lewandowski who topped the charts.
Last season, Bayern Munich decided against making a move for the forward, and the extra season at Leipzig, under Nagelsmann, has helped Werner become a more complete player.
"Nagelsmann has said that I won't be playing as an out-and-out striker for him as much, but more of a false 9," Werner said.
"It has encouraged me to improve and develop myself, even when we come up against oppositions that sit deep. He's helped me to make better use of space."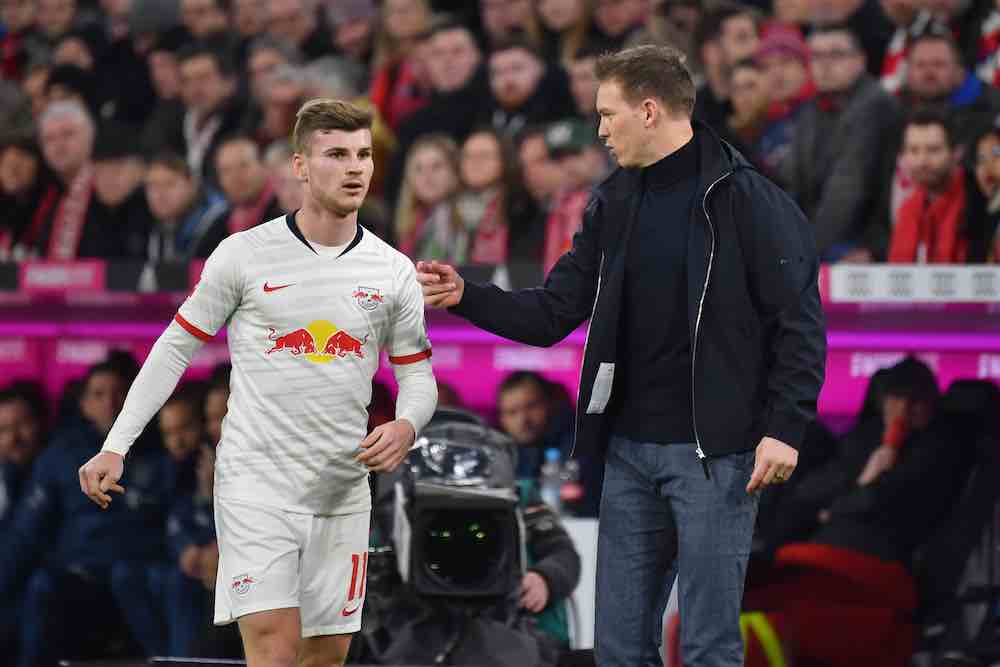 Werner's flexibility will provide Lampard positional versatility.  He will give the Chelsea boss the option to play different formations, including his favoured 4-3-3. Werner could be a viable replacement for Pedro and Willian with each expected to leave the club at the end of the season, and the forward has shown he can play on either wing, as well as up front or as a false nine.
Lampard's current options include Abraham as the striker, Pulisic and Callum Hudson Odoi on either wing, and Ziyech who could play as a right-winger, a No. 10, or a No. 8. The manager has an abundance of players that offer positional versatility, which gives him many options.
Competing in so many competitions, it never hurts to have more bodies in the line up as injuries do occur throughout the season.
Above all, though, Werner should improve Chelsea's ability to convert their chances. His great movement will create more space for Abraham, should the pair play together. The Englishman's height and physical strength should allow Werner room to separate himself from the opposition defence, and have more chances to score.
While Werner is not the most physical player, he has shown he can score at a prolific rate, and has 78 goals in 127 Bundesliga appearances with Leipzig over the past four campaigns.
Goal scoring will no longer be an area of concern for Chelsea with a player of this calibre at their disposal. A new chapter is about to begin in Werner's life and one which he will most certainly embrace.