By James Nalton, reporting for WFI at the Emirates Stadium.
Arsenal were given a scare by Ostersunds in the last 32 of the Europa League as the Swedish side scored two goals in two first-half minutes while Gunners' fans watched on in disbelief.
Arsene Wenger's side triumphed 3-0 in the away leg, and were thankful for that three goal cushion come the end of this match which they lost 2-1 on the night.
The Frenchman praised the opposition after the game.
"They played very well, they are a good side," said Wenger.
"You look at their results in the Europa League since the start of the season, it's not by coincidence.
"How many foreign players are in their team? I don't know, but it's an international team of top quality players.
"Ostersund was a good candidate. They have not a glamorous name, maybe because they have no real history in Europe, but technically and collectively they are a good side."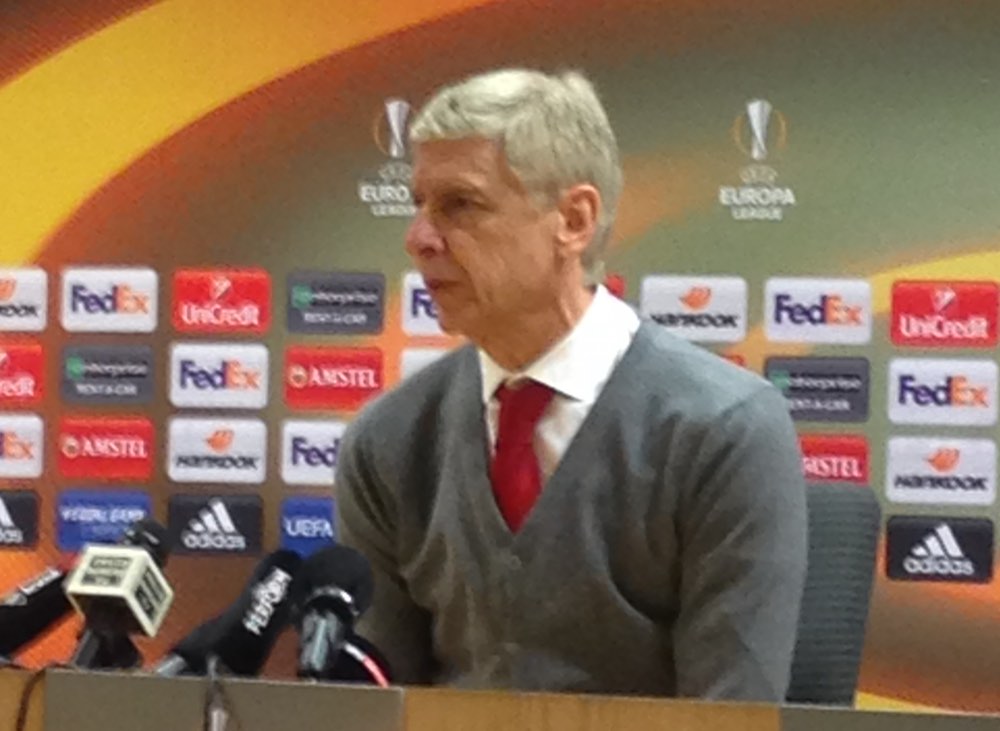 Arsenal may have had their minds on Sunday's League Cup final against Manchester City, but it was no excuse for their lacklustre first half performance.
Wenger refused to answer a question regarding what he said to his players at half time and whether any teacups were broken in the process, which may indicate that he wasn't best pleased!
His side came out in the second half and grabbed a goal of their own through Sead Kolasinac, but it was still a night to forget for Arsenal despite their progress, and a smattering of boos were heard around the Emirates at the final whistle.
Ostersunds, meanwhile, have a cup competition of their own to look forward to, as the Swedish Cup resumes on Monday when they face third tier side Atvidaberg, but before then Graham Potter's team will enjoy their win against Arsenal.
The players lingered with their 5000 travelling fans after the game to thank them for making the journey, and this travelling support is something which makes their manager proud.
"I left here [England] seven years ago to a club that didn't really have anything," said Potter.
"So for me to see 5000 people get on a plane and come here when they're 3-0 down, and see the feeling of pride that the people of Ostersund, see the connection they have have with the football club, it's a wonderful feeling of pride for me personally."
There was nothing lucky about the 2-1 scoreline achieved by the underdogs, and the two goals which stunned Arsenal were well worked. Fingers will be pointed at the host's defence, and rightly so, but Hosam Aiesh's work for the first and Ken Sema's skill to beat Callum Chambers for the second deserve praise.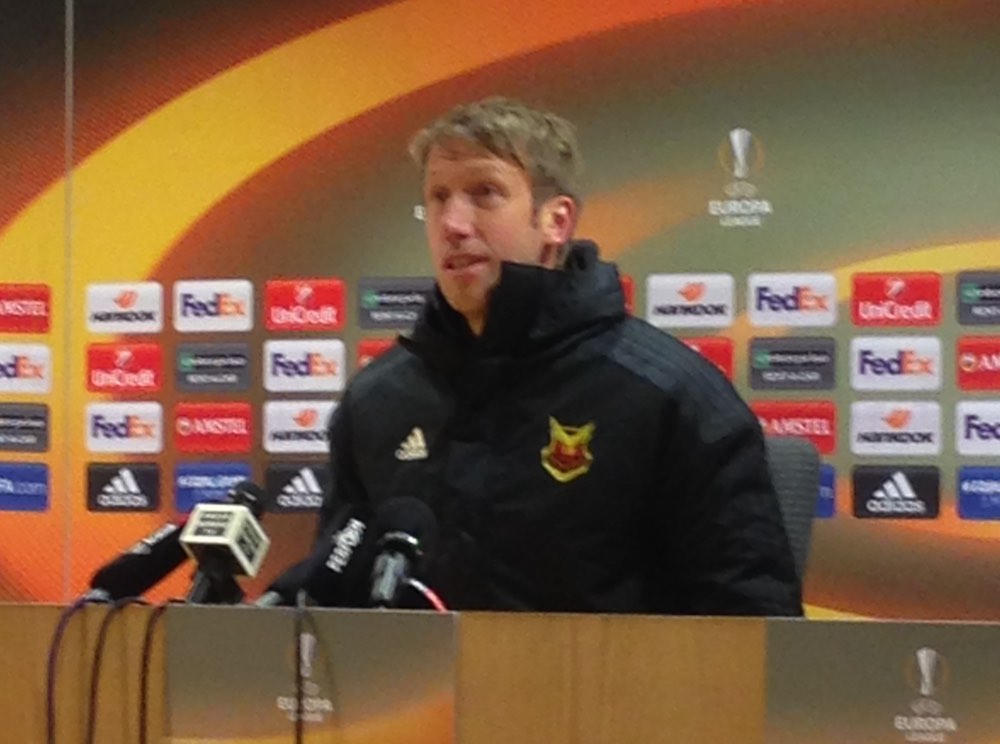 Potter refused to single out any individual player in his side, and the Englishman clearly believes that their teamwork, skill, and organisation meant they were simply better than Arsenal in this second leg.
"The manner of our performance, the character of the players, the courage of the players, the quality of the football, and the intelligence of the play was of a real good level," he said.
"Of course, we congratulate Arsenal, and we hope they go on to win the tournament. From our perspective we've pretty much gone toe to toe with them, maybe apart from that first 20 minutes of the first game.
"We hold our hands up and say congratulations to Arsenal, they were certainly better in the first game, so they deserved that lead which got them through.
"For a club of our size and stature to compete with this… institution, really, is a credit to the players and a credit to everyone connected with the club."
Arsenal find out today who they will meet in the last sixteen, where they will have to up their game if they're to progress deeper into the competition.