With five teams in the knockout stages of the Champions League, English clubs appear to have finally worked out how to make their financial advantage count on the pitch.
Their relative success this season hasn't been limited to the senior competition either, as the five under-19 sides from the corresponding senior clubs reached the knockout stages of the UEFA Youth League.
Liverpool played Manchester United in one of these last sixteen ties, and WFI's James Nalton was at Prenton Park in Birkenhead to take a look at the competition first hand.
It was a battle between former teammates and rivals, as Steven Gerrard's Liverpool welcomed Nicky Butt's United to the home of Tranmere Rovers, where Gerrard's under-19s have played their Youth League fixtures this season.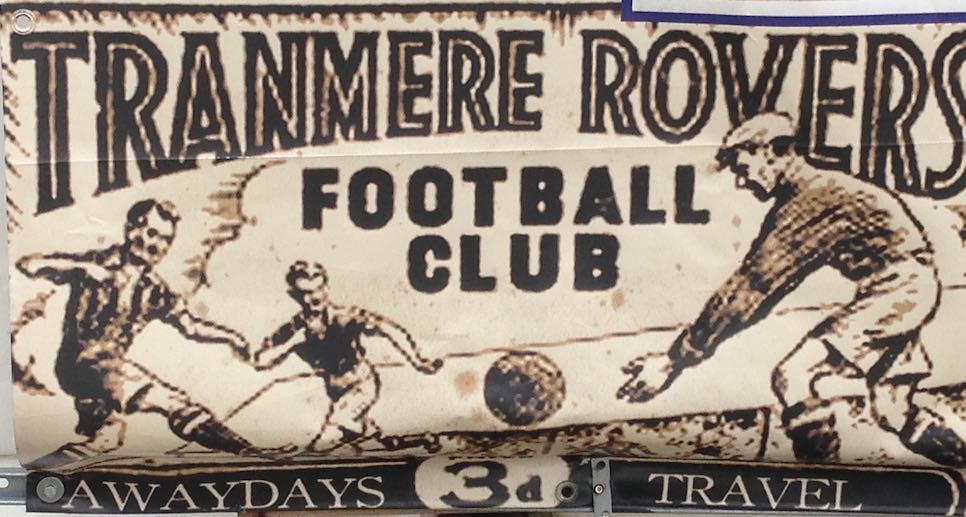 It was a traditional British rivalry being played out in European competition, and the home side's reward for reaching the next round is not a glamorous fixture on the continent, but a short trip along the M62 to Manchester City, who defeated Internazionale on penalties at their Academy Stadium a day earlier.
While the goal which eventually gave Liverpool a comfortable 2-0 win was scored by Portuguese youngster Rafael Camacho, their opener was made closer to home when Welsh full back Nico Williams played the perfect cross for compatriot Ben Woodburn to score a rare headed goal.
"Nico has been out for six months and I think it's his fifth or sixth game since returning. He's a 16-year-old kid and he's just put in an unbelievably mature performance," said Gerrard.
"For a kid that age in a game of this magnitude, coming back having been out for six months, it's excellent from him."
Liverpool U19s captain and great Welsh international hope, Woodburn, runs the show at this level, playing in a midfield role which sees him hover around the striker when the side is attacking.
Here's Ben Woodburn giving the U19s the lead of Manchester Untied if the UEFA Youth League, great leap! pic.twitter.com/05gy8CB3OF

— LFC Fans Corner (@LFCFansCorner) February 21, 2018
His headed goal was an indication of the advanced positions he gets into, and shows that his all-round game is improving.
"Ben has produced what we expect from him," added Gerrard.
"It's a different kind of pressure for Ben because he gets judged differently as he's around first team players every day.
"It's a different challenge for him, mentally, to come and play in this team, and it seems like he's enjoying it and he's produced for his team-mates today, so I'm really pleased."
The former Liverpool captain and club legend likes the attention and praise to go to his players, whom he says took on instructions and carried out a game plan which would have been difficult even for senior players.
Under-19s teams are usually a mixture of players from the under-18s and reserve/U23s sides, and they only get a short time to gel and prepare for these ties.
Butt's team were set up in a 4-4-2 diamond, with Tahith Chong a constant threat up front, and Angel Gomes always looking to get on the ball from his position at the tip of the diamond.
[Media] Steven Gerrard: Liverpool U19s 'dominated' Manchester United https://t.co/KHOaELlq06 #Liverpool #LFC #LiverpoolFC #LFCFAMILY pic.twitter.com/x0npMT4qA8

— LFCMAGAZINE (@LFCMAGAZINE) February 22, 2018
Gerrard recognised that the opposition formation would mean there would be space down the flanks, and the two full backs, Williams and Adam Lewis, were heavily involved and this ploy led to the first goal.
"The information we've given them over the last couple of days, and a game plan that would be difficult for first team players to take on — to go and deliver a performance at that level, for kids who are 16, 17 some 18, they deserve all the credit and the praise," summarised their manager, who admitted he still enjoys the buzz around the local rivalries he was involved in as a player.
"Up against an old team mate of mine, Nicky Butt, and the big rivalry that's gone on for many many years, it makes the tie more juicy, and there's more edge and pressure around it.
"But that's why I'm sitting here. I want that challenge and the reason I want that challenge is because I can't go and find it myself as a player anymore, so the next best thing is to coach."
As they are in the senior competition, City are considered one of the strongest teams around, and playing away from home will only add to the challenge for this Liverpool side.
Elsewhere, Tottenham play Porto at home, and Chelsea travel to Real Madrid, with an all Spanish tie between Barcelona and Atletico Madrid completing the quarter final lineup.
The clash between Liverpool and City guarantees that there will be at least one English side in the semi-finals, and Gerrard will be hoping that, 13 years on from lifting the European Cup as a player, he can guide his young charges to similar success as he takes his first steps in the world of coaching and management.
"It's not about me and him [Butt] it's about the kids," the down-to-earth Gerrard emphasised in his post match interview, but if he guides his young side to the final then some clubs will be looking to prise him from his beloved Liverpool.