What a difference a week makes. A week of rest that is. Liverpool were afforded a full six days off after their defeat to Chelsea last weekend which took the race for fourth spot to the wire.
The jaded Liverpool of the last few weeks were a thing of the past at Anfield on Sunday as a fresher and more focused team showcased the talents that have wowed us all season.
Chris Hughton's Brighton had secured their Premier League status a few weeks earlier, which left nothing much riding from this particular fixture except pride.
Liverpool needed just a point to ensure their safe passage to the Champions League next season thanks to Huddersfield's midweek heroics against Chelsea. As it happened, none of it mattered after Liverpool thrashed Brighton 4-0 but, more surprisingly, Chelsea slumped to a 3-0 defeat at the hands of former manager, Rafa Benitez.
A double whammy for the Spaniard who doesn't hide his affection for his old flame, Liverpool, whilst exacting some revenge over his former employers.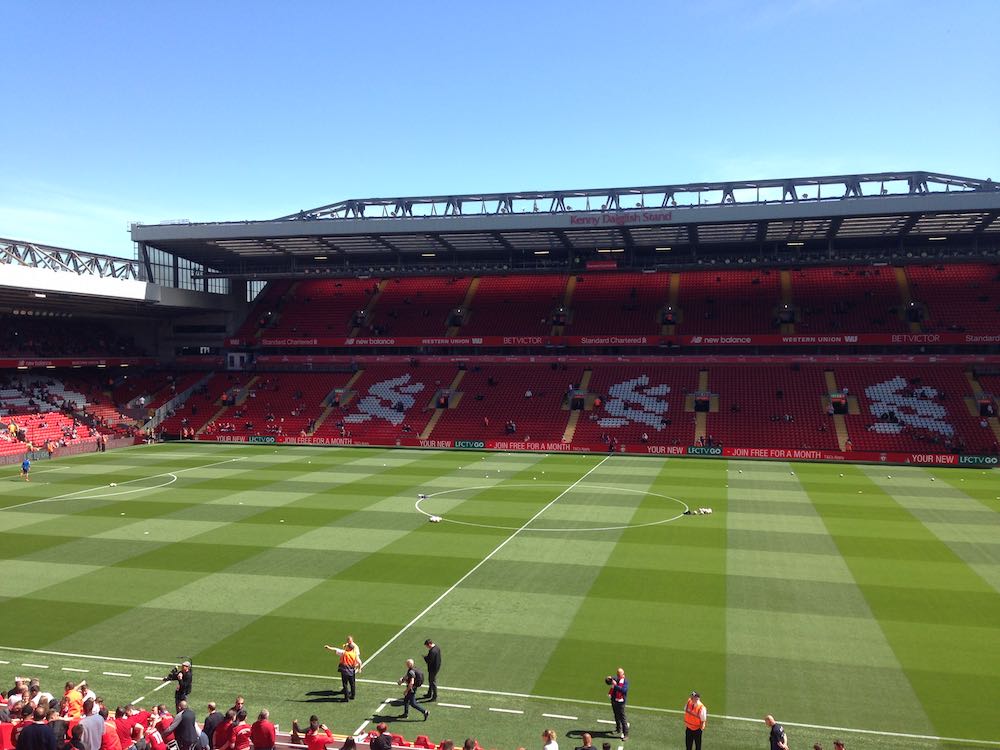 Liverpool hadn't won a game since their first leg Champions League semi final win over Roma on the 24th of April. That may not sound like a long time ago but with games aplenty it seemed an age ago. The previous league win was on the 14th against Bournemouth.
Draws against West Bromwich Albion and Stoke were followed by defeats at Roma and Chelsea. As is often the case with any team, the deep CL run was seeming to take its toll on League form, but was still the most likely way to qualify for next season's competition.
Many of those results came before or after the vital CL semi final in which Jurgen Klopp's players had excelled themselves, the physical and mental toll of which mustn't be underestimated. Suffice to say, had Liverpool not had the beautiful distraction of a run to the CL final, top four perhaps even runners up spot, would have been sewn up weeks ago.
Although a point would have been enough for the Reds, a win was vital for momentum and confidence going into a two week break before the CL final against Real Madrid. And they didn't disappoint. Four goals, a clean sheet, a record-breaking goal and some debut goals to delight the crowd.
Klopp was elated by the "perfect" game to end the season. Any doubts that were creeping into fans minds about a dip in form were put to bed in spectacular fashion. In fact, the 4-0 scoreline flattered Brighton who could have conceded a few more had Mané and Firmino had their shooting boots on.
In the absence of their clinical finishing, it was left to some unfamiliar scoring names to remind them how it's done.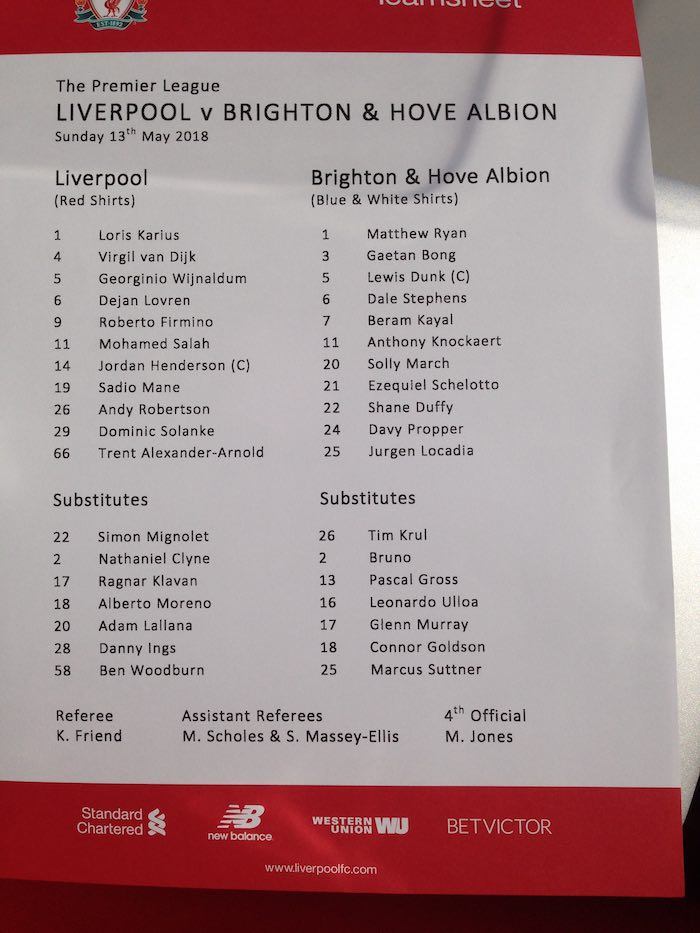 The first not so unfamiliar. Mo Salah was unable to find the back of the net in the last three games which saw some spectacularly write him off. But he looked fresher and sharper with some much needed rest and put Liverpool ahead after twenty-six minutes.
Everyone loves to hate Dejan Lovren despite some brilliant displays at the back in recent months. Doubtful that his beautifully headed goal on forty minutes would have made a blind bit of difference to his haters but what's not doubtful in the slightest is that he'll care much. Or Klopp for that matter. He seems to be living life at Liverpool at the Mo-ment. His Mo Salah celebration a cheeky reminder of the special relationship he shares with the Egyptian.
Dominic Solanke repaid Klopp's faith in him by scoring his first for Liverpool. James Milner's omission from the squad saw the youngster start upfront and smash in his debut goal in the roof of the net on fifty-three minutes after Salah set him up.
Not to be left behind, Andy Robertson also joined the unlikely goal scorers party with five minutes to go as a Brighton clearance fell to the Scotsman who rifled that ball past goalkeeper, Matthew Ryan rounding off a fantastic win.
Klopp had refused to talk about the Champions League final prior to this game citing it as a final in itself. But now the job is done, all attention turns to the clash versus Real Madrid.
Klopp now has two full weeks to recover, train and prepare for the club's biggest game in eleven years. History beckons for the Reds.
For these players to etch their names in the Liverpool hall of fame for all eternity. What Klopp does in this next fortnight will define his time at Liverpool; catapult him to legendary status like the winners before him.
For now, he has consolidated a top four spot, which hasn't been done in consecutive seasons since 2007/08 and 2008/09. Progress has been made on this alone.