Mario Götze started just three games when Germany won the World Cup in 2014, appearing from the bench in three more, and missing out altogether in the famous 7-1 demolition of hosts Brazil.
He was withdrawn at half time when Joachim Löw's side scraped past Algeria in the last-16, with David Ornstein writing in his BBC match report that "it was no surprise when Götze was replaced by André Schürrle at the break."
It was Götze's third substitute appearance of the tournament which won the cup for his nation, as they lifted their first World Cup as a unified Germany. He was introduced on the 88th minute of normal time, and scored the winner in extra time as they beat Argentina 1-0 denying Lionel Messi his World Cup in the process.
Fast forward to 2018, and Götze isn't involved at all (neither is Schürrle), and no one seems surprised. This is the rate at which football chews up and spits out its heroes, and testament to the rate at which Germany now produces talented footballers.
Die Mannschaft's conveyor belt of talent is hitting peak production levels, so much so that they were able to leave out one of their most talented young players.
While Götze's absence was no surprise, Leroy Sané's was, at least outside of Germany. The Manchester City winger has been one of the best young players in Europe during the previous club season, and looked primed to light up the World Cup in Russia with his pace and skill.
Kevin De Bruyne on Leroy Sane:
"For me he has been the best young player this year in the whole world, so you can see how I rate him. I don't know what happened in Germany, maybe there was an issue between them [Sane and Low]. We'll never know, I guess." pic.twitter.com/Gxkk61wy5a

— Indy Football (@IndyFootball) June 6, 2018
The extra tactical acumen acquired working under Pep Guardiola in Manchester appeared to be the icing on the cake, but it wasn't enough for Löw.
"You have to look at the big picture so we have a variable and well-balanced team prepared for all eventualities," said the Germany manager after announcing his squad.
"We have good players on the wing in Thomas Müller and Marco Reus. Julian Draxler played a good Confed Cup and made progress there.
"It was a tight race between Leroy Sané and Julian Brandt. Both have big qualities, both are good in the one-on-one duels. Julian Brandt was at the Confed Cup, had some strong games there, and put in good shifts in the training camp too.
"Leroy Sané is a huge talent, no doubt, and he will be back with the team in September. It was a very close decision. If it were a 100 metre race, it would have been a photo finish."
While leaving Sané out, even as an impact player from the bench, might not make sense, the inclusion of Draxler and Brandt does.
A glance at the positions Draxler played last season shows exactly why Löw chose him.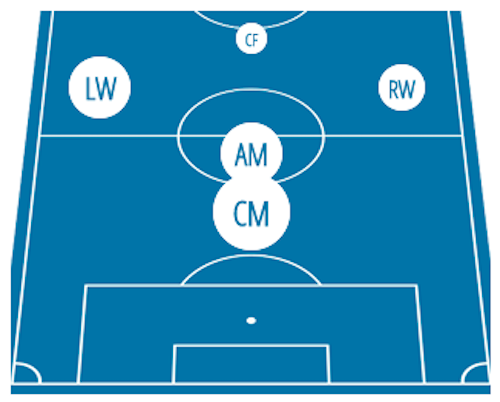 He came off the bench 18 times for Paris Saint-Germain last season, so is used to that role, but he also started 29 games for the French Champions which, given the talent at their disposal, is a decent record.
Brandt, meanwhile, is the poster boy for Germany's talent production.
I wrote before his participation in the 2015 U20 World Cup that.
"Standing at over 6 feet (185cm), and with pace to burn, he's the ideal modern day inside forward.
"Part winger, part striker, part attacking midfielder, the 19-year-old is tailor-made for a flexible, interchanging front three."
And not much has changed. He's progressed at Bayer Leverkusen rather than switching clubs, and the continuity has done him good.
He's made 172 appearances for Die Werkself, and on top of this he has been a regular in the national team setup throughout the age groups. He's played a part in seven German youth sides before winning his first senior cap in 2016, one year after that U20 World Cup appearance.
The positions he played for Leverkusen last season were split across an three areas of the pitch and show why he, like Draxler, will be valued for his versatility from the bench and his all round game should he start.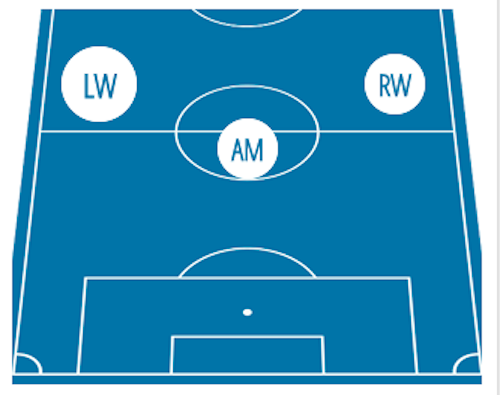 Bench players are important for Germany. Their talent pool is now so deep that they will always have quality in reserve, but Löw's task is to choose which players to use and when.
He's already made one big decision in leaving out Sané, who would have been the ultimate impact player regardless of previous form for his country, and his pace would have scared even the most experienced of full-backs (or especially the most experienced full backs).
Löw now needs to decide when and where to use Draxler and Brandt, or Reus, as he navigates the road to another World Cup final. You wouldn't bet against either Julian being a starter come the final stages of the tournament if Germany, as is expected, make it that far.
They are the favourites to win the competition, along with Brazil, and many of the World Cup predictors have the two sides down to meet in the final.
They planned it all this way, but there's pressure on Julian.
Both can handle it.