WFI's team of experts give their predictions on who will win the World Cup, the Golden Boot, and who will be the tournament's breakout player.
Let's see which of them can still be called "experts" once the tournament finishes!
As well as the predictions below, you can read Frank Crivello's excellent breakdown and predictions of every group and knockout game here.
---
Winner: Brazil
They come into the tournament in form and with squad depth at every position but right back.
Neymar, Gabriel Jesus and company will score goals, and even when they don't, the defence has conceded just 5 times since Tite took over mid-2016.
It won't be easy, and it won't erase the demons of 7×1, but Brazil will take home the title in 2018.
Golden Boot: Iago Aspas, Spain
Somebody has to score the goals for Spain, right? Iago Aspas was brilliant this year for Celta Vigo, and has scored when given the opportunity for Spain.
He's not a guarantee to start, but if he's given the chances, he'll finish them and walk away a shock golden boot winner.
Breakout Player: Giorgian de Arrascaeta, Uruguay
De Arrascaeta is part of the new-look Uruguay midfield that has many (myself included), thinking Uruguay could make a deep run in Russia.
De Arrascaeta has been in great form for Cruzeiro in both Brazil and the Libertadores, and his combination of pace and passing should have his name on everyone's lips as the tournament unfolds.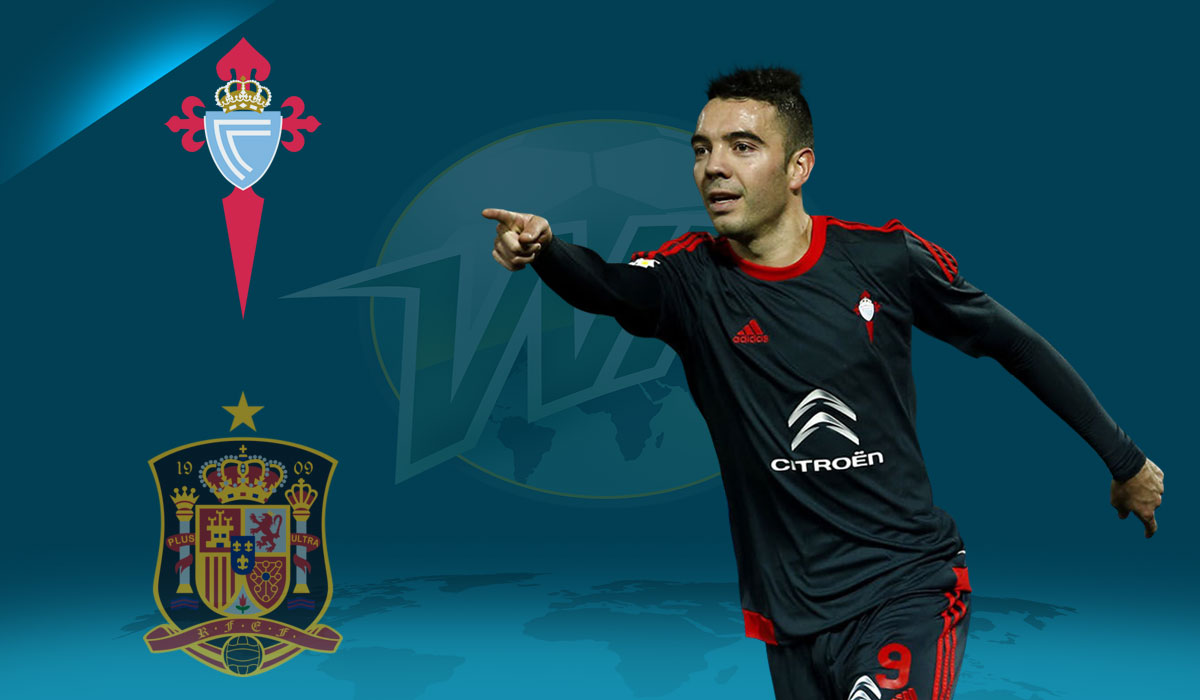 Winner: Spain
Spain has some question marks lingering at striker, but elsewhere is loaded with match-winners at every position.
An imperious backline and the best goalkeeper in the world should get them to at least the semifinals, where their experience and class will have to carry them to the finish line.
Golden Boot: Harry Kane, England
Most of the top teams in the tournament have multiple goal scorers that will share the load. England have the likes of Raheem Sterling and Delle Alli, but this side is set up to funnel every chance into Kane and let him do his magic.
As long as the clock doesn't hit midnight on July 31 and head into August, Kane won't be a pumpkin this summer.
Breakout Player: Kasper Dolberg, Denmark
Dolberg is only 20, and while picking a breakout player from Ajax might seem like a copout, the young Dane is poised to shine for a team with potential to make the knockout round.
With most eyes locked in on Spurs star Christian Eriksen, expect Dolberg to steal some of the spotlight in Group C.
Winner: Argentina
Despite spending much of the recent past editing articles and listening to podcasts on WFI telling me how bad Argentina are, I'm banking on the Jorge Sampaoli system clicking when it matters… And I'll look silly when it doesn't.
Golden Boot: Edinson Cavani, Uruguay
Uruguay could rack up some goals in Group A, and if they get past the Group B runners-up in the first knock-out stage, they could go far in the competition.
Cavani and Luis Suarez could be in for an enjoyable World Cup.
Breakout Player: Hirving Lozano, Mexico
Lozano was PSV's leading scorer last season as they claimed the Eredivisie title ahead of a much-lauded young Ajax side.
The Mexican attacker could liven up games from his position out wide, and alert big clubs to his talents. Real Madrid will be on the lookout.
Winner: Spain
Spain have had a very defined style for a decade now and the players accommodate to it like Germany do, making them look as coherent as a club side.
Something France, Argentina, and others can only dream of.
Golden Boot: Edinson Cavani, Uruguay
I can see Uruguay scoring 13 goals in that group, so it's between Cavani and Suarez to leave the group stage as top scorer.
Breakout Player: Cristian Pavón, Argentina
I think people will be impressed with just how much movement and momentum he puts into a stale Argentina team. I can see him rescuing games they are struggling in from the bench.
Winner: Brazil
I believe that this is their time. Everything is set up for them. A great manager in Tite who knows what it takes to win.
A good generation of players and a national team that are hungry in my opinion. I think a 6th World Cup final triumph will be confirmed in Moscow on July 15th.
Golden Boot: Robert Lewandowski, Poland
I think this World Cup Golden Boot is going to be won by a world class striker who will lead his team to go as far as they can. Poland are in a group, in my opinion, where Lewandowski can flex his muscles and I believe he will score many goals.
Breakout Player: Hakim Ziyech, Morocco
By the end of this World Cup everyone will know the name of Hakim Ziyech.
He plays for my local team, Ajax, and is head and shoulders the best player in the Netherlands.
His passing is extremely accurate and he always stays very calm when in possession of the ball. He also provided the most assists in the Eredivisie this season, with 15.
Winner: Brazil
You just can't look beyond them. Solid defence, world class keeper, midfield of steel, and bags of creation in the front line.
Plus they actually have two top class strikers this World Cup, can you believe it?
They've come a long way since the days of Fred. Lets not forget Tite too, arguably the best manager in the tournament. All the ingredients needed to win, Brazil possess.
Golden Boot: Neymar, Brazil
Arguably the best international player in the world currently. His record with Brazil is sensational and the whole side is built around his brilliance. Barring injury, I expect him to fire the Seleção to the title.
Breakout Player: Cristian Pavón, Argentina
The mercurial wide man has been performing well in recent friendlies, with 3 assists in the last 5 games. Leo Messi also talked about how much of a good player he is, and reportedly recommended him to the Barcelona management.
When Messi thinks that highly of you, you're bound to be a cracking player. Pace, skills and recently end product, the Boca Juniors player has it all. If he gets significant game time, I expect him to dazzle the European audience.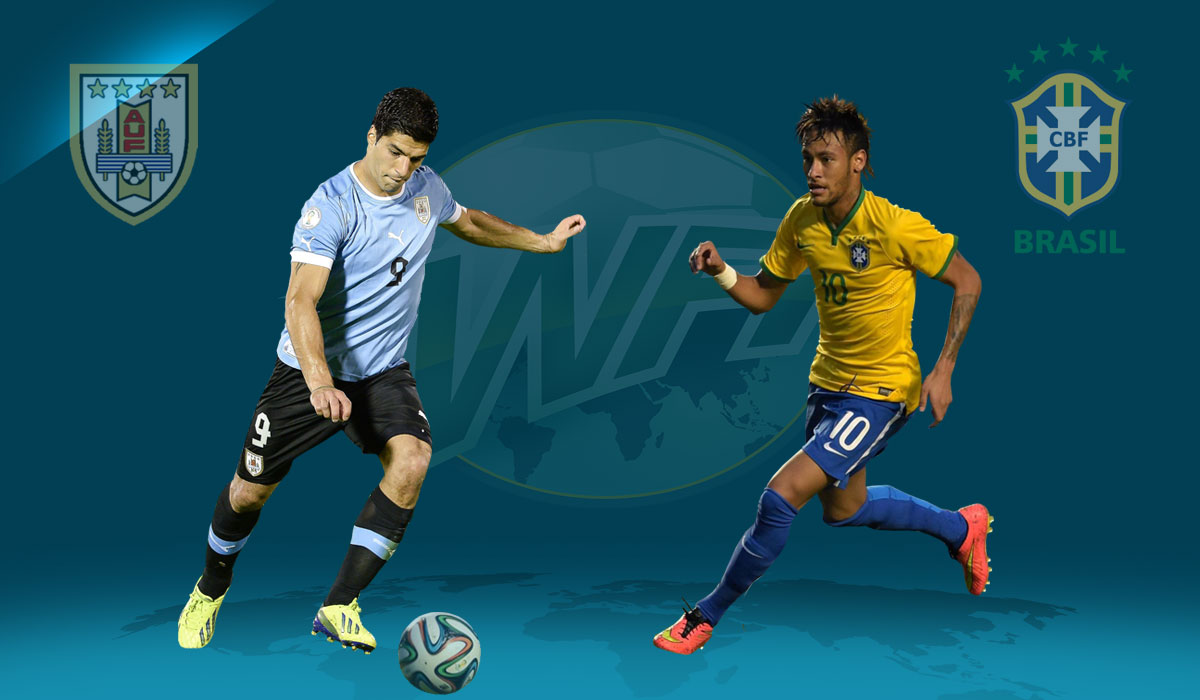 Winner: Brazil
They now have a manager, two strikers, two goalkeepers and a defence.
Golden Boot: Edinson Cavani, Uruguay
He could get 6 goals in just the group stage alone given the rubbish Uruguay have been drawn with.
Breakout Player: Johan Mojica, Colombia
Mojica will start at left back and he is ridiculously quick. As long as he doesn't have to do any defending, he could have a great World Cup.
Tom Robinson
Winner: Spain
The managerial disruption in theory should harm them, but could be a galvanising us v them force.
Golden Boot: Luis Suárez, Uruguay
Easy group, good striker, loves a memorable world cup.
Breakout Player: Christian Cueva, Peru
Winner: Brazil
I was torn between them and Spain, but the news in the last few days has swung it to the Brazilians who are the best of the South Americans heading to Russia.
Golden Boot: Neymar, Brazil
Well rested, lots to prove and right environment to flourish, this superstar has my backing this year. His teammate Gabriel Jesus also not a bad bet.
Breakout Player: Renato Tapia, Peru
Not sure who qualifies for this award, but if we're going for players under the radar for most football fans then I think Renato Tapia of Peru could make a big impression at this World Cup, if the Andean nation deal with their nerves.