We are only at the end of game week 2 in the Bundesliga and already it's time for an international break.
Most players are yet to find their groove, yet any rhythm must be broken up for the purpose of meaningless friendlies.
Those friendlies can be re-packaged as League of Nations but putting a Mercedes badge on a Dacia does not make it a Mercedes.
The timing of international breaks must be revisited, particularly following major international tournaments.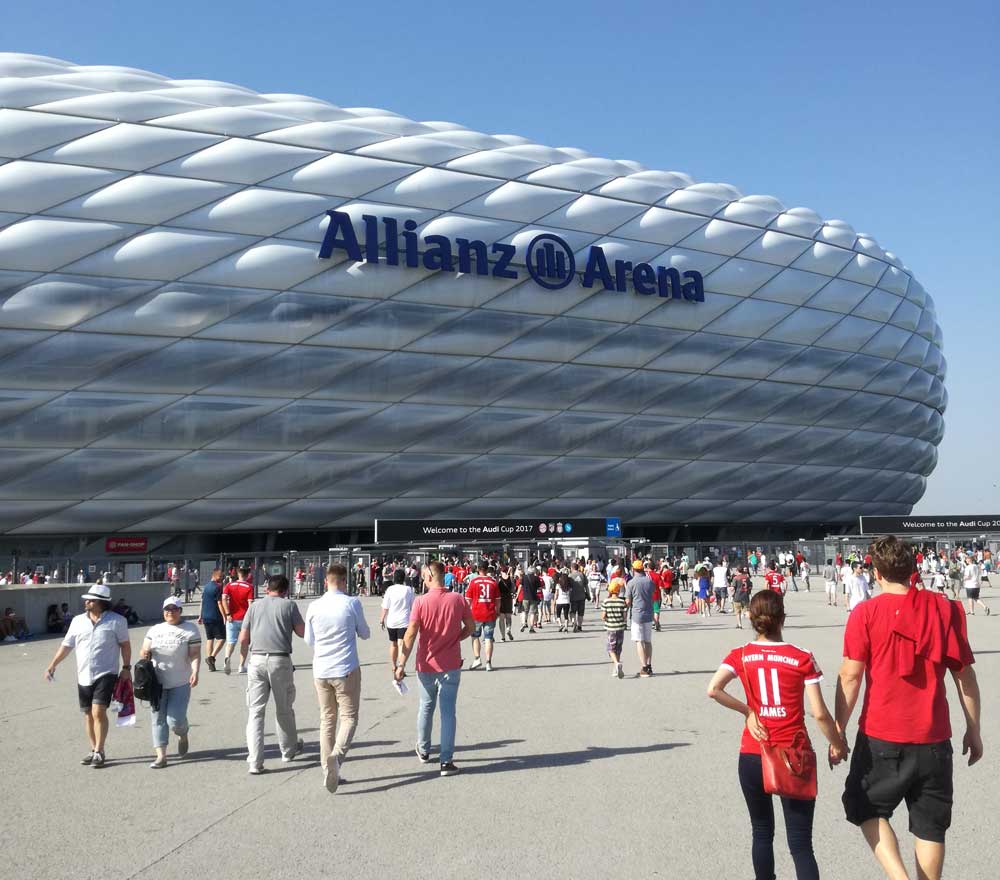 Anyhow, that's my rant over with and back to the positivity of the Bundesliga season being up and running again.
Perhaps for Schalke and Bayer Leverkusen the international break could not come soon enough. Both find themselves languishing in the lower regions of the league on zero points.
Two teams with high hopes and increased expectations have started with back-to-back defeats. Wolfsburg, a team many expect to see in a relegation battle, have beaten them both and it's fair to say that nobody saw that coming.
The fortunes of all three teams will likely change as the season progresses, but for Wolfsburg it's an unexpectedly positive start and six valuable points already chalked up for a club tipped to replace Hamburg as the perennial strugglers.
It's a long way down the table to find Schalke and Leverkusen pic.twitter.com/k5IPQdnWXw

— Tom (@Wolfsburg__UK) September 2, 2018
Bayern München appear to have seamlessly transitioned to Niko Kovac's stewardship. Perhaps there are underlying issues that will rear their head later in the campaign, but for now they are in fine form with Robert Lewandowski and Thomas Müller among the goals and the club occupying their familiar place at the top of the table.
Of the other fancied clubs, Hoffenheim were fell victim to Bayern in the curtain raiser. That is an unenviable task for any team, so their win in the following match against Freiburg, plus the upcoming matches, will probably be more indicative of what to expect from Julian Nagelsmann's farewell campaign.
For RB Leipzig, Nagelsmann's destination next summer, it's been a very disappointing start under sporting director and interim coach Ralf Rangnick. A draw at home to newly promoted Fortuna Düsseldorf is hardly what the club needed after a pretty emphatic defeat to Borussia Dortmund on the opening weekend.
After a summer of changes at the Westfalenstadion that saw a number of players arrive and depart under new boss Lucien Favre and Matthias Sammer back behind the scenes, that victory over Leipzig was an important one. Also important, was Dortmund responding so positively after conceding in the opening minutes, especially given a rusty DFB Pokal win over Bundesliga 2 side Greuther Fürth just days earlier.
Another key moment, for me, was goalkeeper Roman Bürki spilling a simple save but quickly reacting and recovering to smother it. I've been unconvinced by Bürki for some time and although he can pull off some excellent saves, he is also too prone to a mistake.
But rather than pay for his error, he was instantly able to atone for it. Minor, though it may seem, it epitomised the stronger resolve Favre looks to be instilling.
Even in a goalless draw at Hannover, Dortmund look more resilient and I suspect it would have been a match they'd have lost last season.
There will, of course, be tougher tests ahead, including the Champions League. Last year saw a disastrous Champions League campaign, followed by an embarrassing Europa League assault for the black and yellows.
With Atletico Madrid, AS Monaco and Club Brugge making up Dortmund's opponents in Group A, the opportunity exists for Favre to lead the club into the knockout stages once more. By no means will it be easy, but it's imperative Dortmund qualify from their group and it's arguable that Schalke must do the same.
It will be Tedesco's debut Champions League campaign, but with Lokomotiv Moscow, Porto and Galatasaray as the opposition in Group D, Schalke have been handed a favourable draw. On their return to the competition, the Royal Blues must take full advantage.
Hoffenheim face the more enviable prospect of Manchester City, Lyon and Shakhtar Donetsk in Group F. It's not quite mission impossible for Hoffenheim, but it will be tough for Nagelsmann to lead his team beyond the group stage and their Europa League performances last year hardly offer much hope.
Bayern head up Group E with Benfica, Ajax and AEK Athens. On paper, there should be little danger for the Bundesliga Champions and they will be expected to win the group comfortably. Naturally, the club and its fans will expect more than that though.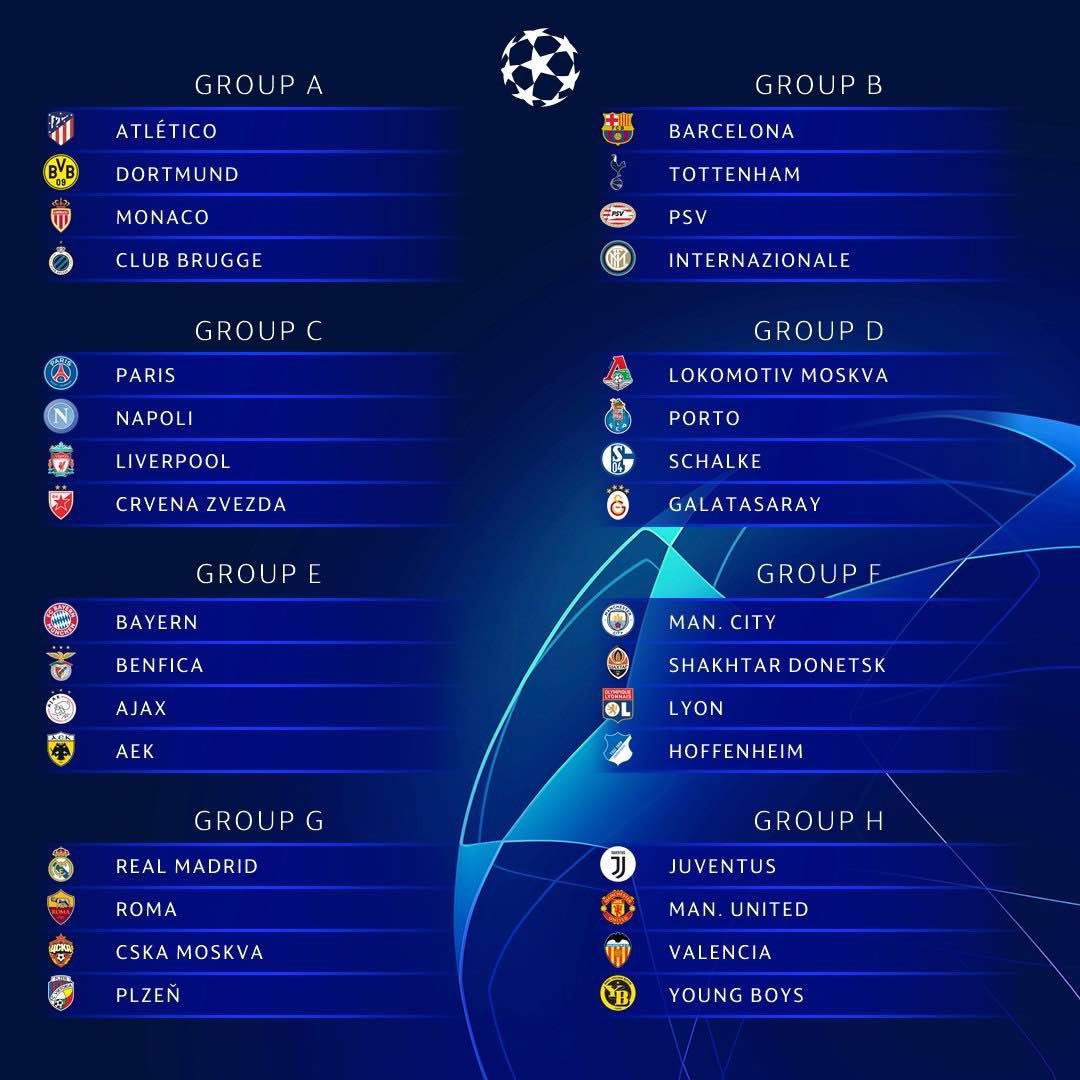 The truth is, the Bundesliga needs more than just Bayern progressing to the business end of the competition. It needs Dortmund to do the same and it could really do with Schalke following suit. If Hoffenheim could make it a clean sweep, that would be a nice bonus.
The Bundesliga has under-performed in European competitions in recent years and that needs to change quickly. Just like it needs a truly competitive title race, it needs to back in the reckoning for European silverware.
On the back of a truly woeful World Cup campaign for the national team, German football needs to re-establish its reputation and to the casual observer, where better to improve the perception of the Bundesliga than a strong showing in Europe's premier club competition? Time for all involved to step up to the challenge on all fronts.