By Daniel Lucci.
New Coach, New Pjanic 
After yet another game-winning goal for Juventus last weekend, and his third match-winner already this season, central midfielder Miralem Pjanic has been in tremendous form in Serie A so far this term.
But, after a somewhat disappointing campaign last year, what has changed from then to now for the Bosnian International?
The simple answer: Maurizio Sarri.
Juventus' new head coach has his team playing a completely different style of football compared to Max Allegri before him. Worldwide fans can surely say Pjanic did not look at his best last year under Allegri and it looks like some new ideas were needed for the Juventus team.
There is no saying yet which style is better, or which one is prone to be victorious, but thus far, the change in system has certainly helped Pjanic find his form again and be the key to Juve's success many thought he would be.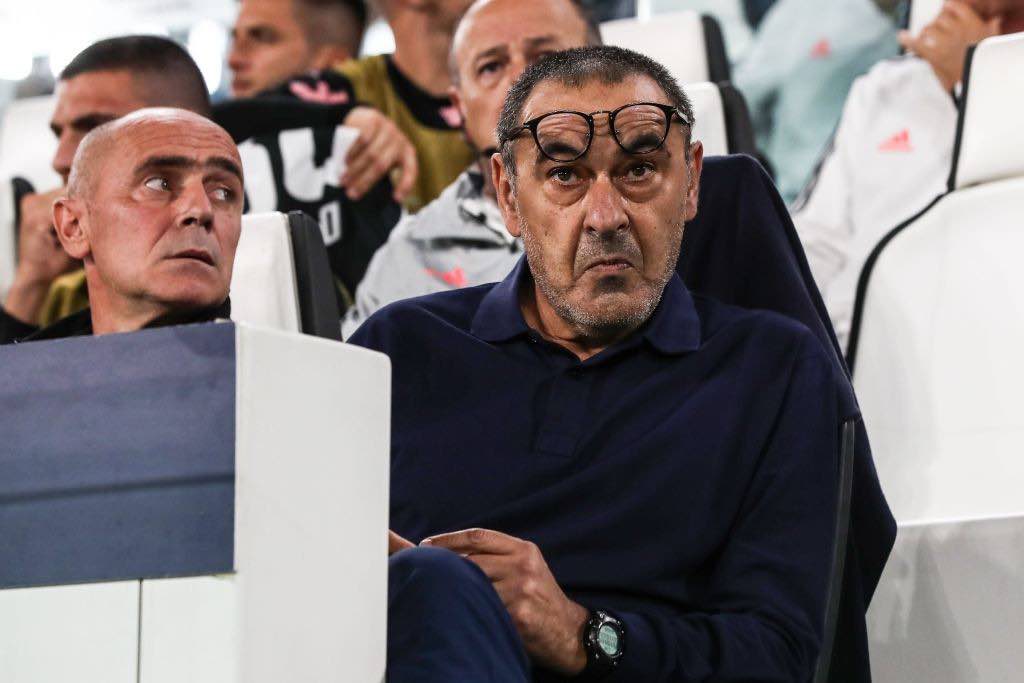 Not to say Allegri did not bring out the best in Pjanic, but more so that Allegri held Pjanic back from doing a little more, which he has shown he is capable of doing.
In last season's campaign under Allegri, Pjanic played 31 Serie A matches. He tallied a total of two goals and five assists, which are not necessarily great numbers for a midfielder who should be involved in almost all of the team's buildup play.
Already this season Juventus fans can notice the increase in touches Pjanic gets in a match and that he is much more involved in the fluidity of Juventus' play. Although it's early days, this new attacking Juventus under Sarri will continue to give Pjanic the freedom to be creative and join the attack when he can.
The Bosnian midfielder has already surpassed his goal total from last year, scoring three, and has contributed two assists in the first eight league games.
A few of the goals scored by Pjanic this year were truly top class finishes as well, and surely Juventus fans will be hoping for more of the same. Pretty impressive for a defensive midfielder.
His impressive form has also carried over to Bosnia's Euro Qualifying matches, where he scored two goals against Finland a couple of weeks ago.
If Pjanic is able to keep up this form throughout the season his numbers will be much more impressive than last year's and the Bianconeri will benefit. Depth scoring is crucial, especially when a team is competing in three different tournaments.
Quality Over Quantity
One of the things Maurizio Sarri values the most is quality over quantity, meaning he prefers quality scoring chances rather than a lot of lesser scoring chances.
This attack-minded approach, along with a high press, is something Juve are still getting comfortable with, but just like at Empoli, Napoli and Chelsea before, this type of football works and works well once everyone is on board.
The key to the success of this set up is the central midfielder or defensive midfielder. Everywhere Sarri was at before Juventus, he had Jorginho in that position, and everywhere he went with Sarri he looked incredible.
Yes, even at Chelsea, even though some Chelsea fans may not agree. Now we are seeing what Pjanic can truly do in a similar style to Jorginho, and so far it is clear both have prospered under the Italian tactician.
Jorginho and Pjanic are very similar types of players, though Pjanic may be a little more positionally versatile. But, just as Jorginho was pulling the strings and was key to his team's midfield under Sarri, Pjanic is equally as important to Juve.
Importance To Juventus
There really is no one else in this Juventus squad that can replace what Pjanic brings to the table. Sound defensively, great first touch, wonderful passer and a sublime long-range finisher, it is hard to say that any other Juventus player has the same abilities as Pjanic does.
Juventus may have a surplus of midfielders right now, but there is not one who possesses the same characteristics of Pjanic. If they lose Pjanic in the future, through injury or a sale, it would surely leave a void in the middle of the park.
Some have expressed that Rodrigo Bentancur would take over and be his successor, but he still has not proven himself game in, and game out, although he has shown lots of promise.
Nevertheless, as of now, there is no clear replacement for Pjanic and Juve must hold onto him for as long as they can.
Pjanic is arguably the most important player in the Juventus starting XI at this moment in time, and will be key to any success they have this season under Sarri.