By Louis Smith.
Liverpool has been home to a number South American stars over the years and many of the current bunch, all Brazilians, are among the most high profile players in their respective positions.
Alisson, Fabinho, and Roberto Firmino have helped the club become one of the best in the world in the past couple of years, and join a line of players from South America to have played for the Reds.
But the only other player of South American origin currently on the books at Liverpool is Colombian full-back, Anderson Arroyo.
The 20-year-old joined the club in the winter of 2018 from Cota-based side Fortaleza C.E.I.F.
He came to Liverpool's attention following impressive performances during the 2017 South American Youth Championships and was offered a trial at the Kirkby Academy where he impressed enough to persuade Liverpool to sign him.
Prior to the move, Arroyo represented Fortaleza 22 times at first-team level. After making the move he was subsequently loaned to reserves of Spanish side Mallorca.
"My time at Fortaleza was a time of learning," Arroyo told WFi. "Learning from my mistakes, correcting things, learning from my more experienced colleagues and training with players who have had a long professional career in Colombia. It was an unforgettable time.
"Then when I was sent to Spain. My time in Mallorca was very pleasant and was great for me. I learned a lot there.
"I didn't get what I wanted, but I learned things which have helped me a lot in my growth and development.
"The difference from Colombian football is that in Europe you always have to give your best. You have to train yourself to the maximum, you have to give everything at all times."
After a year in Spain, Arroyo was loaned out to the Gent youth team for the 2018/19 season before later moving to the Czech Republic and Mladá Boleslav, where he has played most recently.
"The difference between the Czech league and the Spanish league, in my opinion, is that the Czech league is more physical," Arroyo says.
"You have to run more, it's a league where you have to put in more fight. In Spanish football it's more about the play, having the ball. It is a more technical league.
"I have learned many things to help me make better decisions. I have learned to grow as a person, as a soccer player, and I have learned to lead a better life in Europe."
Arroyo has represented Colombia at youth level on 18 different occasions, including all five games at the U20 World Cup in 2019 where Colombia reached the quarter-finals.
His most recent international spell came at the South American Olympic Qualifying Tournament where Arroyo and his side finished fourth, unfortunately missing out on qualification.
"Going through the U23 selection has been great, and very satisfying," he added.
"That means that I am on a good path and I have to continue to work twice as hard. Working harder to achieve my goals.
"I learned a lot in this tournament. I was with great teammates; teammates who have a very good career path ahead of them."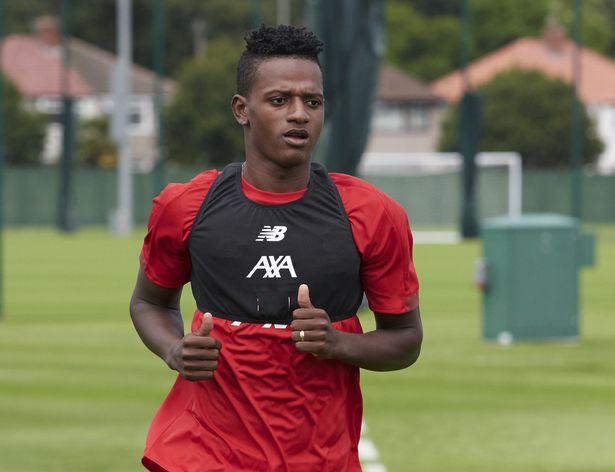 Due to packed fixture schedules this past season, Liverpool have given several youth players a chance to represent the first team in cup competitions.
This has put more of the club's young players in the spotlight, and the likes of Curtis Jones, Harvey Elliott, and Neco Williams have become more well known not just in Liverpool, but across the globe as a result of playing in these high profile first-team games.
Arroyo hopes to join them someday and would become the first Colombian to play for Liverpool if he did.
"The truth is that it is my goal, my wish, my dream to be able to make my debut for Liverpool," he said.
"That is why, every day, I want to do things in the best way. I want to give everything and keep learning. I have to be there and I will give all I have to get there.
"My future goal is to play for Liverpool and to be able to consolidate myself in the first team. It is what I have longed for since I signed for the club, and I hope that dream comes true."