By Tom Caldwell.
It's been a quiet campaign for Manchester City's Leroy Sane due to a knee ligament injury picked up in pre-season. Football is currently on an indefinite break, but he will be back when it resumes.
The 24-year-old was already set to return to action before more important global issues intervened, and he will now have more time to recover from what he described as the worst injury of his career.
"It was the hardest and longest injury that I've ever had in my career," he told mancity.com.
"It is difficult, especially the first day after the surgery because you can't move at all and that's not something any of us athletes are used to.
"You have to push yourself every day because you know it's a long rehab, but it is a good opportunity to work more on other weaknesses and that's why I took it as a chance to recover well and come back strong."
Bayern were interested in Sane before the German picked up the injury, and are still lurking. It might be getting to the point where City need to look at possible replacements.
Martin Odegaard
The Norwegian is a young versatile player who could play out wide or as a No. 10. His rise to stardom was very unique, as he made his international debut at 15 after attracting major attention from Real Madrid, who he would later go on to sign for.
After a stint with their Castilla team, he was almost beginning to be seen as a wasted talent. Being loaned out to Heerenveen and then Vitesse helped turn his career around, and he used the time spent in Holland to aid his development through first-team football he was not getting in the Spanish capital.
Since then he has been on loan at Real Sociedad and has done very well, and has become a creative force in attacking midfield positions. He would be a very good option for around £50m.
While not a like-for-like replacement for Sane, he will still be a good addition to an already versatile group of players.
David Neres
Neres is another versatile player who has played games on both wings this season. The 22-year-old Brazilian has been a first-team regular for Ajax for a couple of years now, and one of his biggest achievements was the part he played in Ajax's incredible run to the Champions League semi-final in the 2018/19 season.
He came through the great youth system at Sao Paulo and shows his Brazilian flair when he is playing.
The one concern for Neres is that he might not be a "Pep player" but he is certainly a great talent. His current market value is £40m.
Morgan Rogers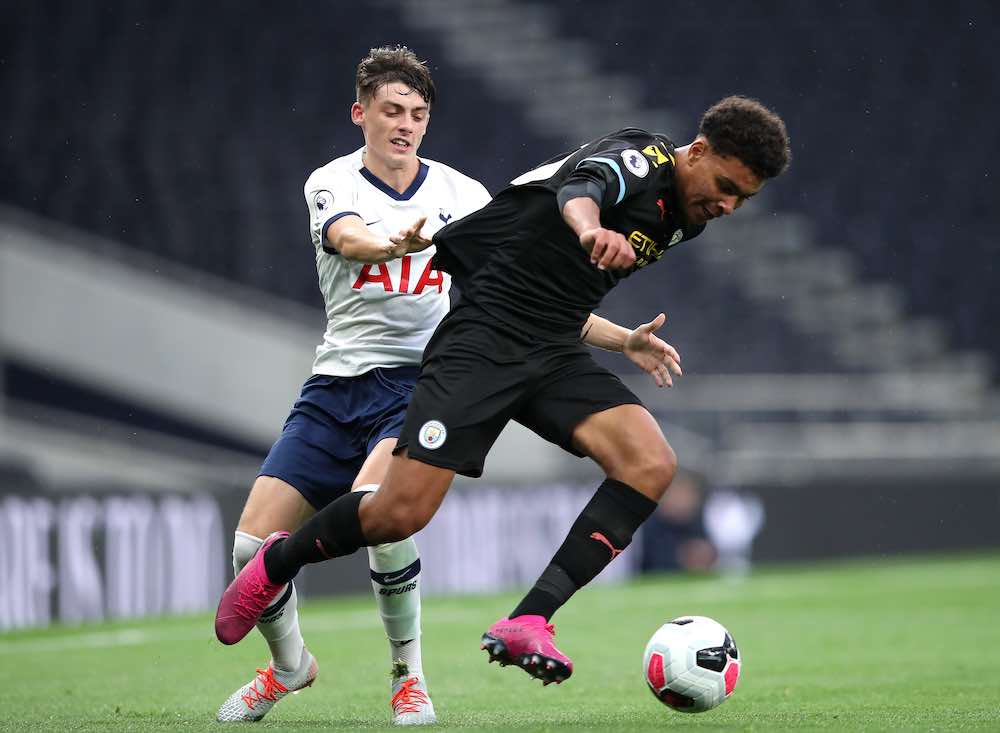 A slightly different option here as Rogers is one of the stars of Man City's own Elite Development Squad.
Rogers has impressed immensely in City's EFL Trophy games this season, and out of all the attackers in this group, he is the most suited to a Guardiola system.
He can play very well anywhere across the front three, and his mesmeric dribbling may be his best asset. If he carries on with his development and stays injury-free, City could have a real talent on their hands.
Mikel Oyarzabal
City have been linked with Oyarzabal in the past and it's clear to see why. The reliable Spaniard has done very well for Real Sociedad with the aforementioned Martin Odegaard in La Liga this season.
Although he may not be as quick or unpredictable as Sane, he is more reminiscent of Bernardo Silva, which would arguably fit better into City's system. His market value is £55m.