James Rowe spoke to Paderborn's Nigerian left-back Jamilu Collins for WFi. They discussed his move to Germany, representing his national team, and facing top players such as Serge Gnabry and Riyad Mahrez.
---
You signed for SC Paderborn in 2017. How are you enjoying your time there so far and how would you describe Paderborn as a club?
"My time so far in Paderborn has been amazing. SC Paderborn is a club full of great people. They are loving and caring people who always support their players on the pitch and also outside."
---
You have a loan spell playing for NK Pomorac in Croatia. How do you look back on your time there and do you have any highlights or special memories?
"NK Pomorac is a club where I started my first professional games, and my time at that club has always been great. I appreciate every moment I have spent with them."
---
You have been capped by your country of Nigeria at senior international level. How do you look back on representing your country and what have been your highlights so far?
"It was a dream come true, representing my country! Ever since I was a child I always prayed for one day to represent my country.
"My time so far in the national team has been a lot of great moments and I am looking forward to achieving great things for my country."
---
You have experience at club and international level. Could you say who are among the best players you have played with so far in your career?
"I have played with a lot of great players both club and national team side. So it is hard for me to just name a few."
---
I can imagine in your position as a defender that you have come up against many difficult opponents through the years. Are there any that stand out for you?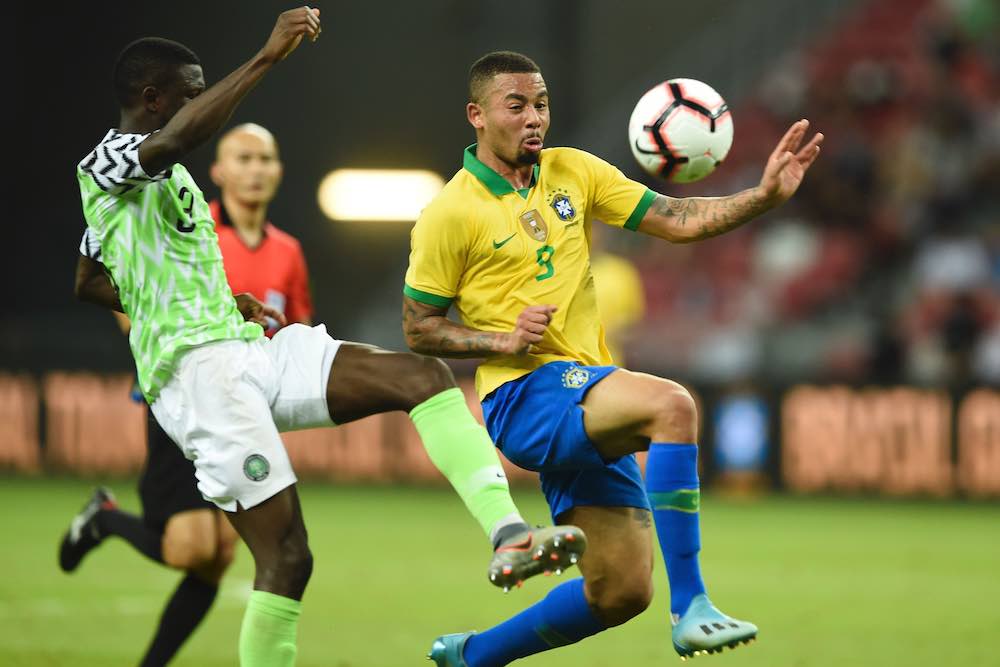 "For me, I would say that Serge Gnabry, Gabriel Jesus and Riyad Mahrez are really good ones."
---
Finally, Jamilu, could you say who are the managers and coaches that have played a key role in your development as a professional footballer?
"I would say a lot of them played an important role in my career to this level where I am today.
"But to specify, Steffen Baumgart and his assistant coaches have helped me develop so much, and also Markus Krösche, our former manager. I am really thankful to them.
"Also my coach in the national team, Gernot Rohr, has played an important role in my development as a professional footballer. I can only be thankful to all of them."