By Vibudh Dixit.
Before the suspension of football due to the coronavirus pandemic, Chelsea were in pole position to seal that all-important fourth place in the Premier League.
Despite some dips in form, Frank Lampard has improved the mood around Stamford Bridge, implementing an attacking style and trusting in what was once a criminally underused youth system.
But if we were to grade the performances of each of his players so far, how would they come out?
Let's take a look.
Goalkeepers
Kepa Arrizabalaga — C
After an impressive first season at the club, the Spaniard — who was signed for a world-record fee for a goalkeeper — has disappointed hugely this term, having one of the lowest save percentages (56.16%) among all keepers in the premier league. On a positive note, after being dropped for a few games by Lampard, Kepa did seem to have turned a corner on his return before football paused because of the coronavirus situation.
Willy Caballero — B 
The veteran goalkeeper has got more game time this season than he would have expected and, in fairness, Caballero has done his job well whenever asked too. It is clear Kepa is still Chelsea's best goalkeeper but Caballero is solid enough for a backup keeper.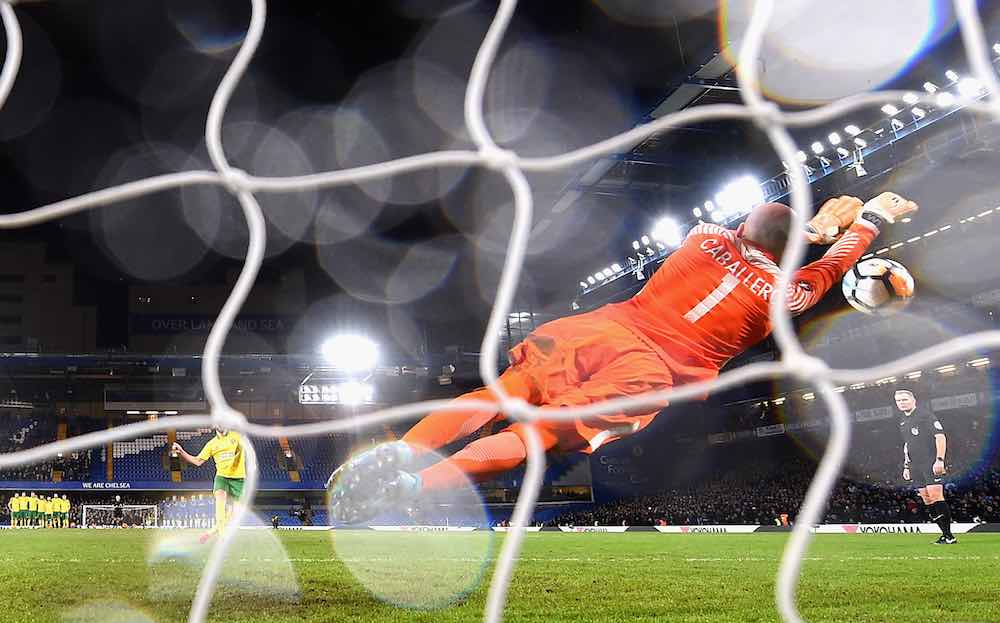 Defenders
Antonio Rüdiger — B-
After a good 2018/19 campaign, Rudiger has been troubled by injury problems for a large part of the season. The German has failed to perform consistently under Lampard so far and has been caught out of position multiple times in crucial situations this season. At the start of the campaign, he was arguably considered as Chelsea's best centre-back, Rudiger has failed to perform at that level till now.
Marcos Alonso — B 
Alonso has been often labelled a defensive 'liability' but what he contributes at the other end is quite impressive. Alonso is much better at left-wing-back, a role which gives him more freedom to attack, than at left-back. He might not be the long-term answer for Chelsea at left-back and there is a high chance they'll sign a new player in that position in the summer but for now, Alonso deserves his starting spot.
Andreas Christensen — B+ 
Christensen has never been one to generate much hype. The Dane quietly goes about his job and puts in his best most often. The physical aspect of his game is something that still needs working on but, all in all, Christensen has had a solid season so far.
Kurt Zouma — B+
After an impressive loan spell at Everton, Zouma has had a good season so far and his physical strength and aerial presence have been massive assets for Chelsea. However, there's still lots of room for improvement and question marks over his future at Chelsea, depending on who the club decide to sign in the summer.
Reece James — A
After missing out the initial few games of the season, James did not take long to stamp his authority on the right-back position. The fact that the youngster has managed to displace club captain and veteran Cesar Azpilicueta talks a lot about how much Lampard trusts him. James has had a very good season so far and could be Chelsea's long-term answer at right-back.
Cesar Azpilicueta — B- 
Chelsea's club captain and Mr Reliable continues to put in a good shift whenever needed. He might not be the same player he used to be a couple of years ago but Azpilicueta is someone who always gives his all on the pitch and it has been no different this season. His versatility, which allows him to play anywhere across the backline, has been a big asset too.
Fikayo Tomori — B 
Tomori wasn't expected to get much game time at the start of the season but the departure of David Luiz opened a window of opportunity for him and after making his first start against Sheffield United, he continued to impress. He followed it up with a run of solid performances, however, he has struggled for game time since the turn of the year, due to both injury problems and being out of favour.
Emerson Palmieri — B- 
Emerson's season has been quite underwhelming so far. He shows flashes of quality at times but has never really performed consistently enough to secure the left-back spot during his time at Chelsea. His future at the club remains unclear.
Midfielders
Jorginho — B 
Jorginho has had a fairly good season so far. The midfielder controls possession well but has been often criticized for not creating enough chances. With the departure of Eden Hazard, Jorginho has been Chelsea's main penalty-taker and has been brilliant from the spot. In fact, statistically, he is one of the best penalty takers in the world.
N'Golo Kante — B-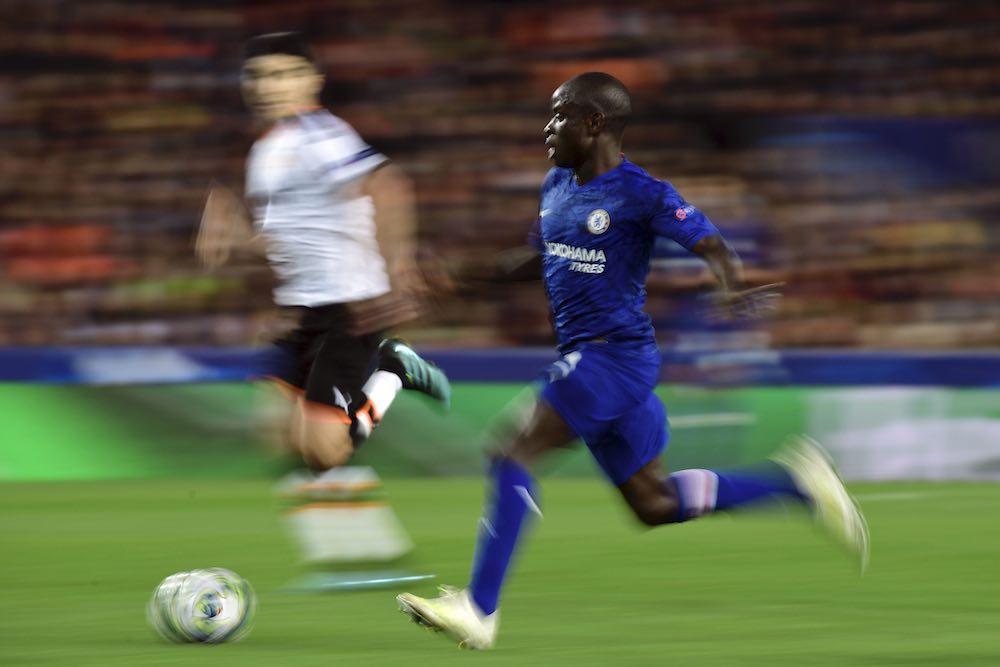 This might be a bit harsh but it is only due to the standards set by the world-class midfielder in previous seasons. Kante is still a brilliant player and one of the best midfielders in the world but hasn't been at his best so far — injury problems haven't helped for the Frenchman.
Ross Barkley — B-
After an impressive preseason, which made everyone believe that he would finally shine under Lampard, Barkley has had a disappointing season. He shows glimpses of brilliance at times but lacks the consistency needed at a club like Chelsea.
Mateo Kovacic — A+
Kovacic has been like a breath of fresh air at Chelsea this season. He had a solid first season but did not stand out in particular. This term, though, he has been Chelsea's Player of the season based on his performances so far. He seems to be adding goals to his game after scoring a crucial goal against Valencia in the Uefa Champions League group stage and following that with his first Premier League goal vs Everton just days later.
Mason Mount — A-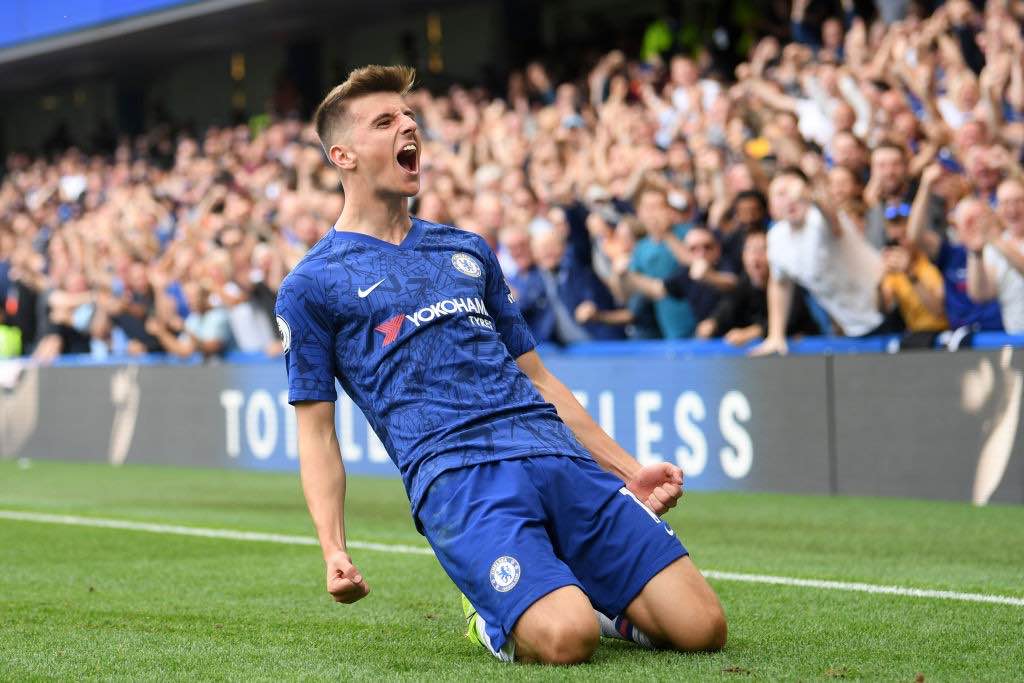 Mason Mount has had a brilliant first season for Chelsea so far — registering six goals and four assists in the Premier League — and his performances have also rightly earned him his first caps at senior international level for England. The youngster certainly has a bright future ahead.
Billy Gilmour — A 
Billy Gilmour took more time to grab headlines than some of the other Chelsea youngsters, but once he got his chance, he grabbed it with both hands. The young Scot has an incredibly high ceiling and looks set to fight for a place in the first-team when football returns.
Attackers
Willian — B 
Willian is another player who has had an average season given his experience in a young Chelsea team. However, the Brazillian has scored some crucial goals at important times for Chelsea this season, most notably, a brace against Tottenham Hotspur at White Hart Lane in the Premier League. His contract expires in the summer and reports suggest it is unlikely he will renew it.
"With Chelsea, it's over," Willian said recently. "Everyone knows my contract ends in a few months. A renewal is difficult."
Pedro — C+ 
Another player nearing the end of his days at the highest level, Pedro, too, can occasionally light up games with his skill but he's disappointing in terms of performances this season. He does, however, add some much-needed experience to the dressing room. Still, a Chelsea exit looks likely in the summer for him too.
Tammy Abraham — A-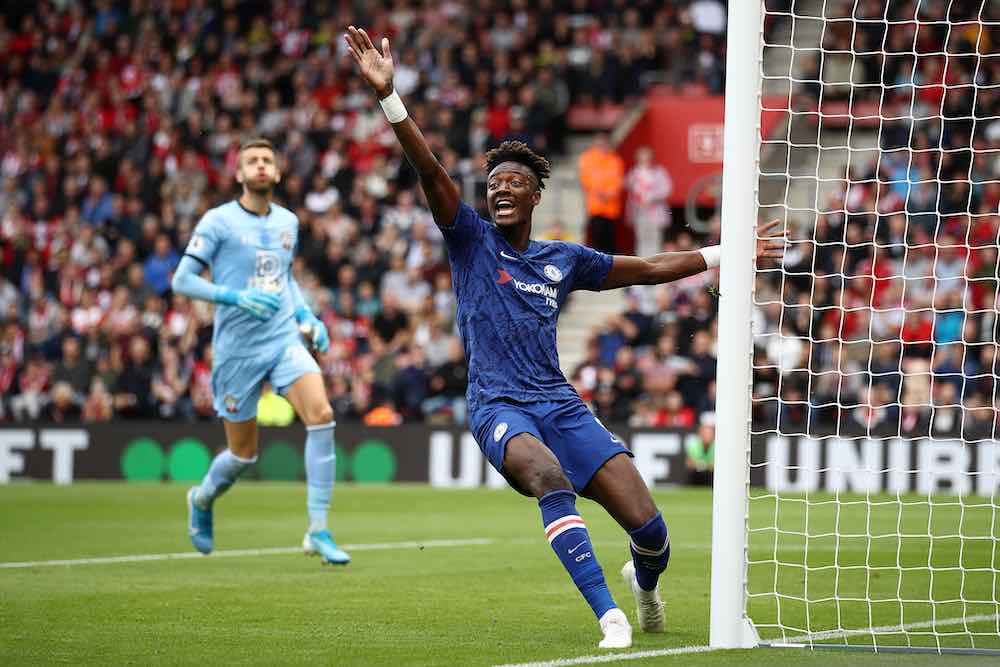 It has been questioned whether Abraham is the answer for Chelsea's long term striker position but 13 goals in his first season speaks for itself. Abraham's season has been brilliant so far despite him having slowed down after the turn of the year — every striker goes through goal droughts so it would be unfair to criticize the youngster.
Olivier Giroud — B- 
After a brilliant campaign in the Europa League last season which saw him finish as the competition's top scorer, Giroud has largely struggled for game time this season and most of his appearances have been off the bench. His performances in the games before the football suspension were encouraging, though.
Callum Hudson-Odoi — B 
The immensely talented youngster has had terrible luck with injuries but looked sharp on the pitch when given the chance this season and is definitely one for the future at both club and international level.
Christian Pulisic — B+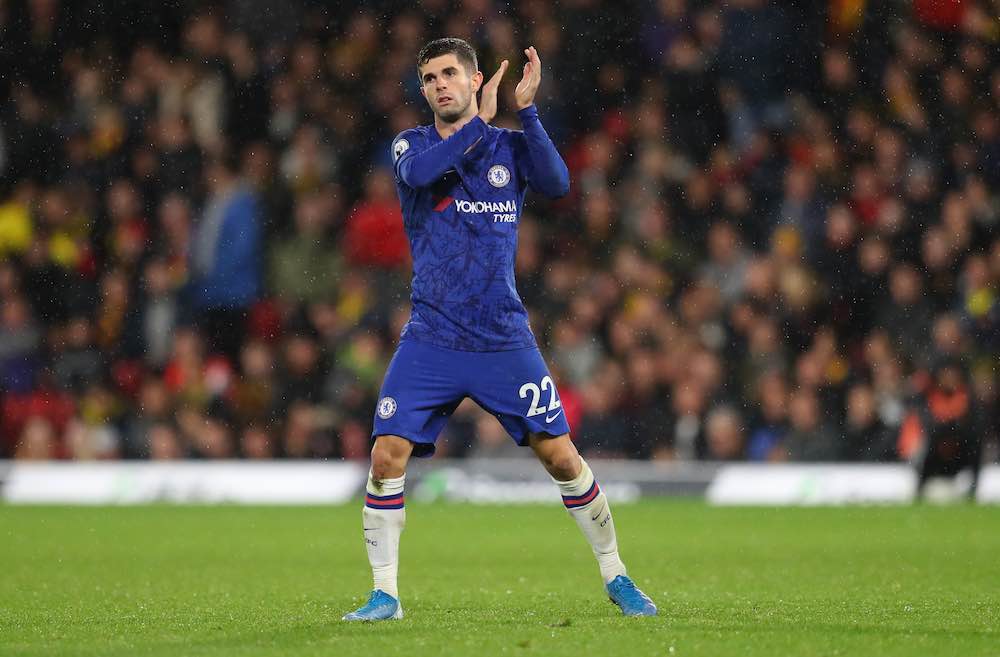 After a slow start to life in England, Pulisic put in a brilliant performance which saw him grab a hat-trick against Burnley in the league. He then followed that up with some more impressive performances and has looked good so far. The American has also faced some injury struggles recently which have halted his progress.
Michy Batshuayi — C
The Belgian has been given multiple chances to prove himself during his Chelsea career and has simply failed to grab them. He scored a crucial goal against Ajax in the Champions League but has had a largely frustrating spell in front of goal this season.