Vibudh Dixit spoke to Delhi United's Angelius Maring for WFi. They discussed his footballing idols, his time at Minerva Punjab, and the support he has received along the way.
---
What was the reason behind your passion for football over any other sport?
"Football is a global game that connects almost energy single person on the planet. No other sport in the world can match the passion we see in football during the matches and in the build-up to the games.
"Football helps me to put more hard work and dedication into my life and pushes me for a bright future ahead, my life would be incomplete without football."
---
What made you consider the switch from Minerva Punjab to Delhi United?
"At Minerva Punjab FC I made some incredible memories in my career, being an academy graduate of the Minerva Punjab academy, I am very thankful to Ranjit Bajaj and Henna Singh for putting me on this level of my football career.
"I am happy with how I have started my on my new journey at Delhi United. It has been an incredible and fantastic start to my football career and I look to make some great memories here. Minerva Punjab will always be in my heart, though."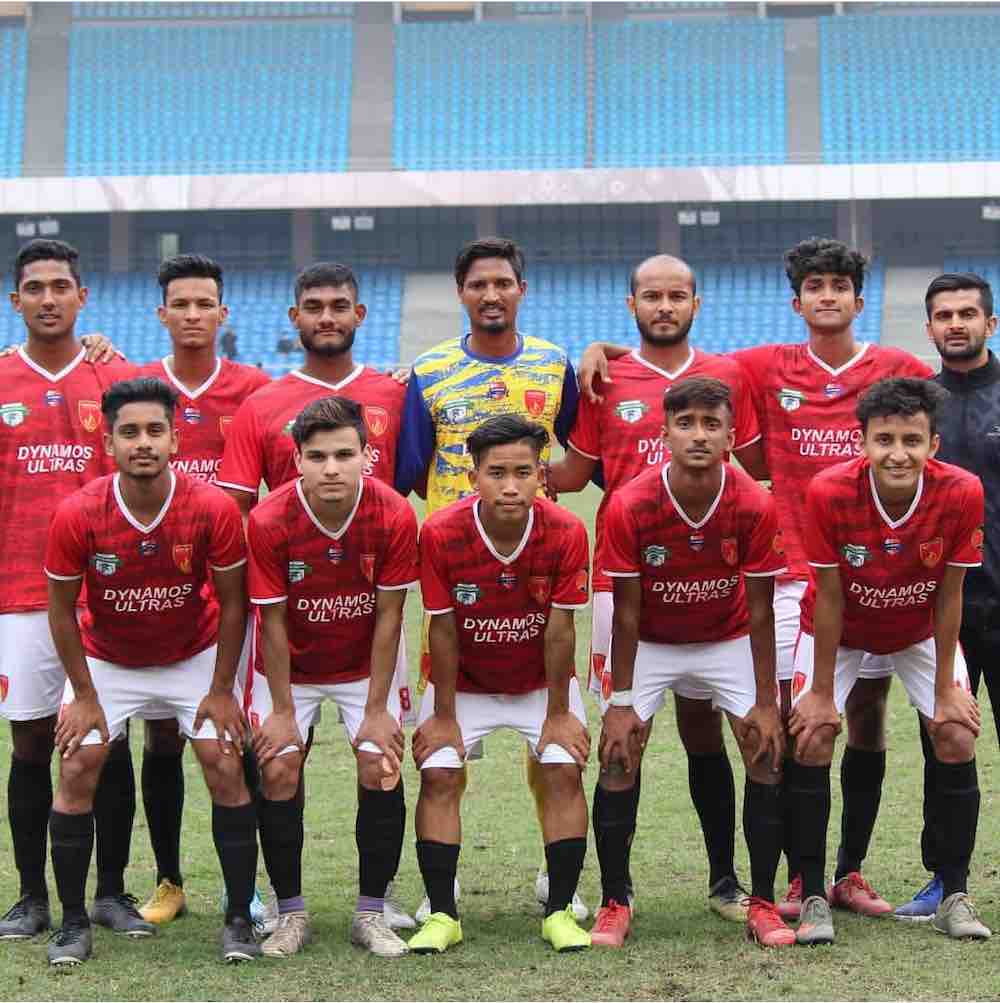 ---
You are one of the youngest members of the Delhi United squad, and yet a key player how do you handle the pressure?
"It feels great to play for Delhi United at such a young age. As I am the youngest in the squad it gives me more confidence and pushes me to work harder day-by-day.
"I like to handle the pressure, and it gets the best out of me during the matches. I'm thankful to God that I have been able to get this opportunity."
---
Who is your footballing idol and why?
"My footballing idols are Cristiano Ronaldo and Neymar Junior. I admire Ronaldo's hard work and perseverance, which inspires many footballers like me around the world.
"I like Neymar Junior's style of play which is very exciting to watch, I try to base my game around him.
---
Did financial difficulties growing up affect your football in any way?
"Yes, I have faced many financial difficulties in my footballing career so far but I would like to thank my old club Minerva Punjab, who have helped me a lot along the way.
"They gave me 100% scholarships to stay there in the academy which helped me grow and improve my game. I am indebted to them for that."
---
How important has the support of your family been in getting to this stage of your career?
"Despite the financial issues, my family has always supported me and helped me do well. They always motivate me and I am very grateful for that."
---
What would your message be to aspiring young footballers in India?
"Work hard. Believe in yourself. Be dedicated. Focus on your dreams and keep trying until you achieve. Push yourself to your limits because no one else is going to do it for you."