By Daniel Lucci.
A fighting gladiator for many, many years for his beloved Roma, an absolute warrior for his cherished Azzurri every time he stepped on the pitch, next I take a look at the one and only, Daniele De Rossi.
A Born Gladiator
One of the best defensive midfielders in history, De Rossi was not afraid to get in your face or come at you with a wonderfully timed sliding tackle.
Though mostly known for his work as a defensive midfielder, De Rossi was also deployed as a central midfielder, central defender and even a right midfielder throughout his long career.
Born and raised in Rome, De Rossi was able to live out any young kid's dream, playing practically his whole professional football career in his hometown. Coming through the Giallorossi youth ranks, De Rossi made his Serie A debut in January 2003 at only 19 years of age.
He went on to make 459 Serie A appearances with Roma, scoring 43 times and adding 41 assists. He was also able to make 61 Uefa Champions League appearances for his team over his 16-year spell.
Every time he stepped onto the pitch, the tough-tackling midfielder gave his blood, sweat and tears for his teammates. Unfortunately, the warrior was unable to bring the Serie A title to Rome, but he did win Serie A player of the year in 2008/09, along with being a two-time Italian Cup winner on top of lifting the Italian Super Cup in 2008.
In 2019, after Roma announced they were not going to renew De Rossi's contract, he decided to take his talents to Argentina where he joined Boca Juniors.
De Rossi went on to play only a handful of games for the Argentinian side before he decided to hang up his boots in January 2020 — though, many believe he truly retired once the Giallorossi ended their long relationship by not offering him a new contract.
Throughout his time at Roma, De Rossi became the icon of the Giallorossi just like Francesco Totti was before him. However, his greatest achievements came on the international stage with the Azzurri.
Italia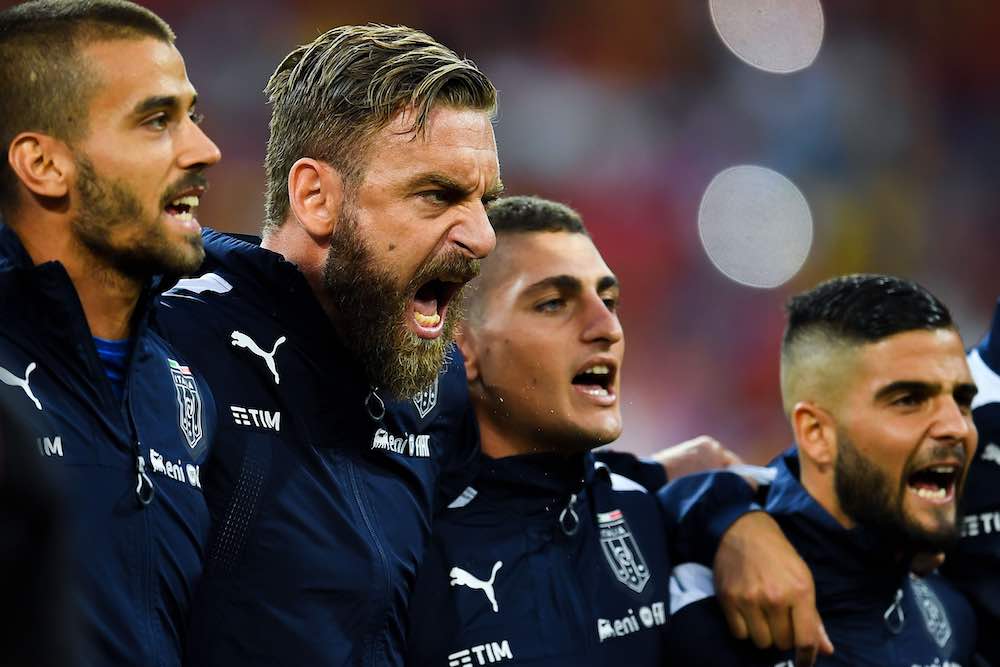 On September 4th, 2004, at just 21-years-old, De Rossi earned his first cap for the Azzurri at the senior level under head coach, Marcello Lippi. In his first senior appearance he played the full 90 minutes against Norway in a World Cup Qualification match and even scored his first goal at senior level.
From then on, De Rossi and the Azzurri never looked back. He went on to make a total of 117 appearances for his nation, making him the fourth most-capped Italy international. Furthermore, he was able to tally 21 goals during his time with the Azzurri and even got to captain the team on a handful of occasions.
De Rossi represented his nation at just about every big tournament possible, he played in three different World Cups, three European Championships and two separate Confederation Cups, along with one Euro U-21 Championship in 2004, in which he and Italy ended up winning.
Although winning the U-21 tournament is a wonderful achievement, his biggest win, and arguably the most important achievement of his career, happened two years later when he was a part of the 2006 World Cup-winning team.
Even though he received a red card in their second match against the United States and was subsequently suspended for four other matches, De Rossi played in the final match against France and scored one of the crucial penalty kicks to help Italy defeat Les Bleus, winning the prestigious World Cup trophy at the age of 22.
De Rossi never quite received all the praise he deserved. The fact is, after Italy's 2006 World Cup win, the team declined quickly, lacking talent in many areas, but that did not stop him from playing his heart out in every match he got to put on that Azzurri jersey.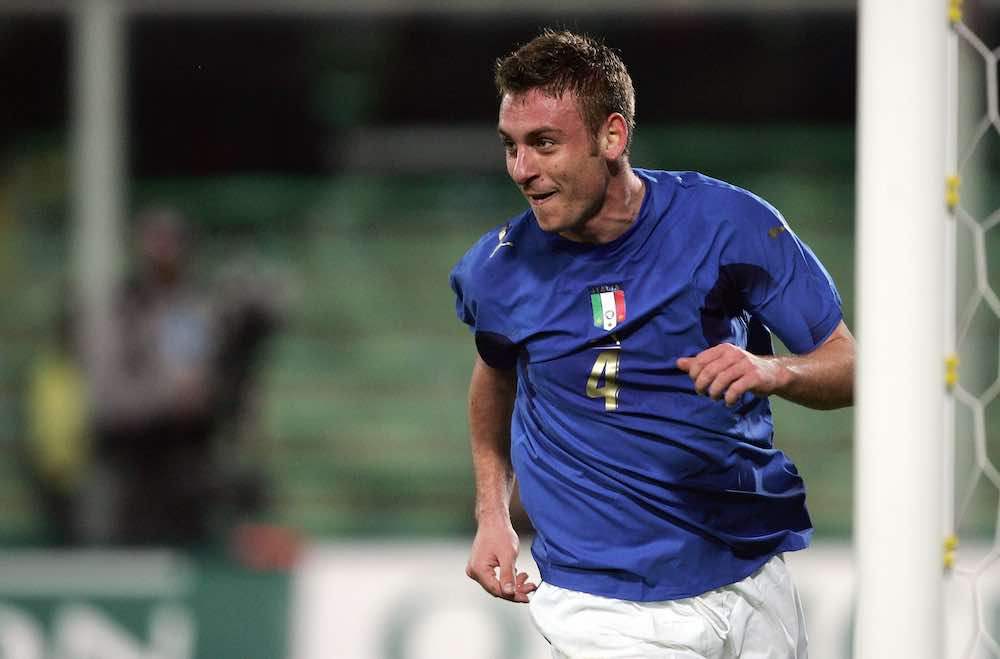 The lack of trophies during his time at Roma does not speak to the type of player or leader De Rossi was for that team because, although Roma put together a decent squad, they were unable to compete with the Serie A giants like Juventus or Inter Milan.
Trophies should not define the quality of a player, but if they do, De Rossi did not finish his career empty-handed and still was able to achieve more than many others.
In a recent interview, former Roma and Italy star Francesco Totti discussed what it was like playing alongside De Rossi and their relationship. Totti went on to say he and De Rossi are "like brothers", footballing brothers, along with being brothers even off the pitch, sharing many moments together, even raising families together in hopes their kids will grow up to be friends with each other, just like their fathers.
The large impact De Rossi had on his Giallorossi and Azzurri teammates is evident. Everyone knows he was a talented player, a warrior on the pitch, but he was also a true captain, a leader both on and off the pitch.
Being a true Romanista, never once turning his back on Roma, along with sacrificing himself for the Azzurri 117 times is what makes De Rossi a true Italian legend. The symbol for not just Roma, but also Italy for many years.
Grazie, Daniele De Rossi.