Jerry Mancini spoke to Alex Donno, a soccer broadcaster based in Florida whose work has featured on Miami radio station 790 The Ticket, and the Five Reasons Sports network as well as WFi's North American Football Show.
They discussed Inter Milan, their recent progress, the transition from Luciano Spalletti to Antonio Conte, the winter transfer window, and Mauro Icardi's future.
---
At the end of the 2018/19 season Inter Milan finished fourth, one point ahead of AC Milan and qualified for Champions League.
Once the season ended, Luciano Spalletti left after two years with the club. What were your thoughts on his decision to leave Inter?
"Most Inter supporters, myself included, were completely cool with that decision. I think there was an understanding between Spalletti and the club management that he had taken Inter as high as he could, and that his job there was done.
"I always think that when they brought in Spalletti a few years ago, the real aim from Suning, Inter's owners, was: let's get in a manager who might not be world-class — he doesn't have scudetto on his resume or a Champions League track record — but a guy who can help stabilize the club.
"Prior to Spalletti's arrival, Inter were, year after year, going through several month-long blackouts where they couldn't get results. They were missing out on the Champions League, which meant they were missing out on a ton of revenue and exposure.
"They looked at Spalletti and said: this is a guy who has a history of helping to stabilize clubs and creating a better winning culture. This is a guy who can help us get from point A to point B.
"In 2018, they qualified for Champions League on the very last day, and broke a six- or seven-year draught at that point, of not qualifying.
"Then Spalletti was able to do that for a second straight year, and it's important to keep in mind what was happening at Inter economically during Spalletti's second season.
"During that year (2018/19), Inter were able to complete their settlement agreement with Financial Fair Play. Inter were no longer under probation and they could spend more freely.
"At that point, Suning and the club's management started to realize we could actually open up our wallets, we could actually spend some serious money which means we could improve the roster and it also means we could go out and get a higher-priced, more proven manager.
"The job that Spalletti had accomplished at that point was finished."
---
Following Spaletti's decision to leave Inter Milan, the Nerazzurri signed Antonio Conte as their new manager. What were your thoughts on this signing when it happened? Did you feel there were better choices the club could have made?
"I don't think there was a better choice at that point. As far as what the club was thinking, it may have come down to" do we want Conte or do we want Jose Mourinho? Who had been campaigning a little bit behind the scenes to come back to Inter.
"The club decided Conte was probably a better fit for us and Beppe Marrotta — Inter's CEO — was formerly CEO at Juventus and he and Conte worked together years ago.
"I don't think they have the best personal relationship but the professional relationship was good. Conte was a guy he knew and someone he could trust.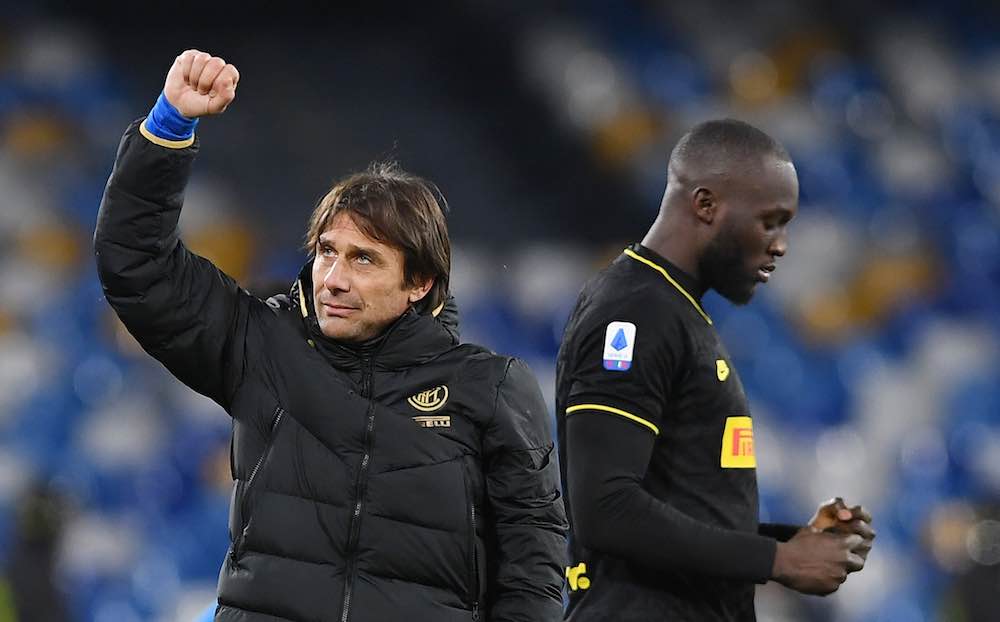 "On the good side of things, you could certainly expect him to be able to change the culture of a team and really implement his style very quickly.
"Conte has a history in previous stops of winning a domestic title in his first season — with Juventus and Chelsea. I remember when he was in charge of the Italian national team, he was able to really take bad and mediocre players and through his formation and through his tactics, was really able to overperform in the 2016 Euros.
"On the bad side of it, he could be a very volatile personality. There are times when Conte is going to lash out through the media. He is going to complain about management. He may throw some of his players under the bus. He could be a very difficult person to work with and I think that happens because he's so competitive and he has that competitive drive.
"Conte could sometimes blame everyone but himself when things don't go right and that's something that you always expected from this guy.
"I really think when clubs are considering employing this man, you have to decide are the negatives worth it for the positives?
"Is it worth bringing someone who could be a little bit difficult when it means getting results? For the most part, teams will say: yes, it's worth getting the results, and that is what Inter decided.
"I was very happy and I don't think anyone could argue that going from Spalletti to Conte isn't an upgrade because it certainly is."
---
This past summer, Antonio Conte stated that the club didn't see Mauro Icardi as a part of the team's plans for the 2019/20 season.
The summer transfer window saw Inter loan Icardi to Paris Saint-Germain with the option to make the deal permanent this summer.
Do you expect the French club to make use of that option, or could we see the striker return to Inter or possibly go to a new club next season?
"The only thing I'm really confident of is that Icardi will not return to Inter. At least not when Antonio Conte is around, because I think the decision may have been made to not bring Icardi back even before Conte was hired, and I know Conte was in an agreement with it.
"Conte likes soldiers, he likes guys who are going to fight for him and Icardi kind of goes to the beat of his own drum. Sometimes Icardi can be very difficult when it comes to getting him to conform with his teammates.
"We all covered the news around his wife and agent, Wanda Nara, who could be a little bit off the wall, crazy, and demanding sometimes.
"It comes down to whether PSG picks up the option and buys him permanently, or if PSG declines the option and Inter sells him somewhere else.
"I don't follow Ligue 1 as closely as I follow Serie A and some of the other leagues, but apparently people are unsure at this point how well Icardi is getting along with some of his teammates, and especially higher-profile guys like Neymar and Kylian Mbappe.
"If there's any sort of breakdown in the relationship there, that could lead to PSG deciding it was nice having this guy as a one-year rental, but we're not going to pick up the option and buy him permanently.
"Also, what could also lead him away from PSG is that there are a lot of rumblings behind the scenes that he wants to come back to Italy, that he prefers living in Italy. He has his family who have established themselves in Milan, and he loves living in Northern Italy.
"I think selling him or swapping him with Juventus is a possibility. It wouldn't surprise me if Icardi went to the Bianconeri this summer."
---
Inter were expected to be the team to compete with Juventus for the Scudetto this season. However, Lazio are one point behind the defending champions and are seen as the team challenge for the title.
In your opinion, what went wrong for Inter this season, which has them fall nine points behind of Juventus at the top?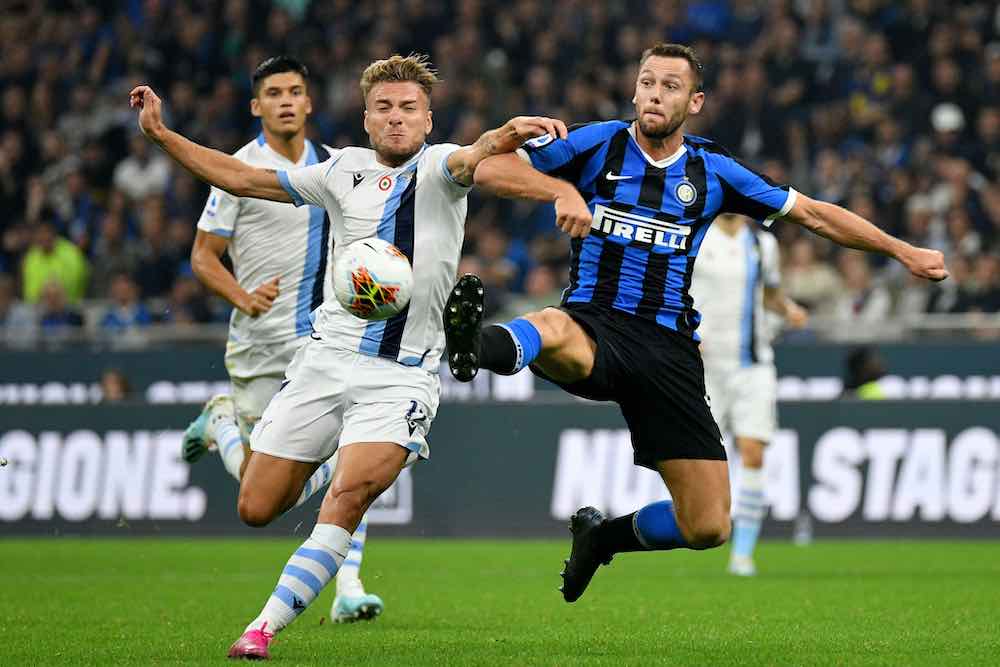 "The fact that they fell short in some of the biggest games. I think a major area that Inter proved upon was getting results against some of the provincial sides and some of the lower table sides.
"In years past, that's why they call them Pazza Inter, crazy Inter, they would underperform in a lot of games that they should win. Conte has given them more of a killer instinct to take care of these weaker opponents.
"On the flip side of that, they've lost both meetings with Juventus this year. They beat Lazio once and they fell to Lazio in a very big game, which would have been a big opportunity for Inter to make a statement. They also lost big games in the Champions League. It's a clear indication that, while they made progress in beating some of the lesser sides, there's still a way to go in some of these big games.
"One of the things that Conte might need to adapt to a little bit more is being tactical and more flexible. Maybe part of the reason why they struggled against some of the tougher opponents this year is because Conte loves his 3-5-2 system and he loves his players following orders.
"When you're going up against a good opponent you might need a plan B and a plan C, and he seems reluctant to give them a plan B and plan C. That's something that has hurt them a little bit.
"Certainly, having so few games in the last couple months, the postponements, and now the entire season being suspended, we really only have a small sample size since the January transfer window."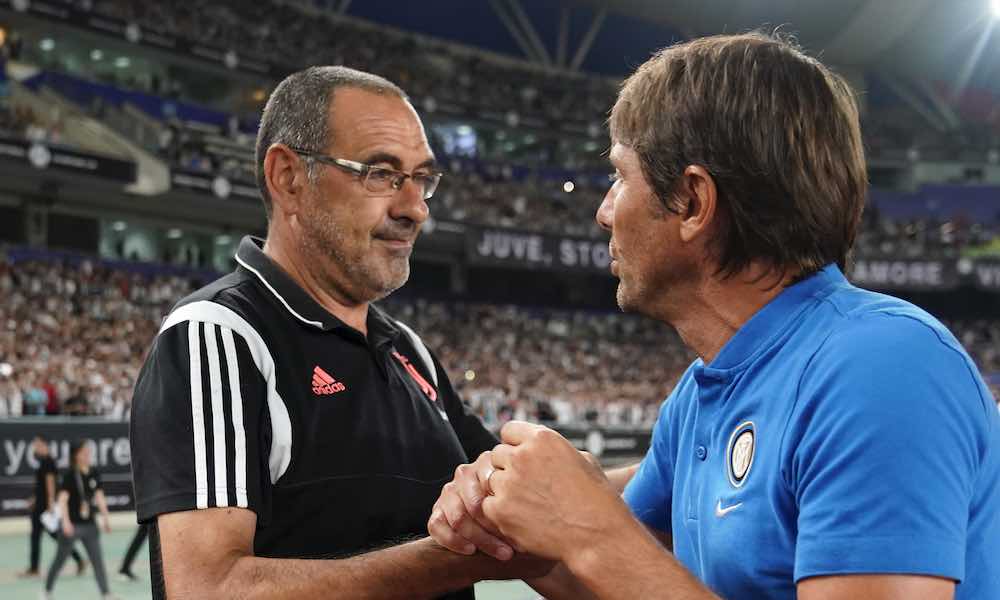 ---
Do you think Inter did enough during the summer and winter transfer window in order to compete this season for a Scudetto or other trophies?
"I really think that they did enough in the winter window. Inter had a real lack of quality at the wing-back position prior to January, where they were relying heavily on [Cristiano] Biraghi who I just don't think is a quality player.
"Unfortunately, Asamoah, who I know is kind of polarizing among Inter fans but I think he's a pretty solid player — has suffered with injury problems this year, and we haven't really seen him since early on the season so he's not been a factor.
"They went out and brought in Ashley Young from Manchester United, who's actually been really good. Since the January transfer window, he's had more impact on the team than [Christian] Eriksen.
"Young has been really good playing on the left side, and they brought in Victor Moses for right wing-back. We've seen a little bit of him and [he] has made some contributions this season. We have [Antonio] Candreva for years who has been pretty good at right wing-back as well.
"I think addressing the wing-back problem has been important, and bringing in a guy like Erickson.
"The only other thing that Conte wanted in the January window, and they couldn't make it work, was to bring in another striker.
"There was a lot of talk about Olivier Giroud from Chelsea. I know Lazio was also maybe trying to making a move for him as well, but neither club was able to get it done.
"So, I think bringing in another striker was the only thing that they were looking at that they didn't accomplish."