By James Nalton.
Spain, 2010 World Cup winners, defending champions, playing their first game of the 2014 World Cup in Brazil.
Xabi Alonso gives them the lead from the penalty spot after Brazil-born striker Diego Costa is fouled by Stefan de Vrij.
Business as usual. An assured start for La Roja, who had also won the 2012 European Championship.
On the right track.
Another triumph ahead for an all-conquering side.
Then
Spain 1, Netherlands 5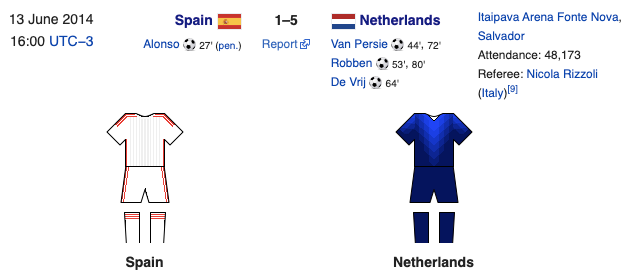 Featured image by James Nalton.