James Rowe spoke to former Blackburn, Coventry, and Dundee United forward Kevin Gallacher for WFi. They discussed life after playing football, the seven clubs he played for, winning the Premier League with Blackburn, and representing Scotland.
---
You retired from playing professional football in 2002. How are enjoying life away from football and how is life as a former professional footballer?
"Life has certainly changed now. I have been retired for a couple of decades and I think I found it hard in the first five years of my retirement, being away from football on a day to day basis.
"Lately, because I am still involved in football in many ways, I still get to watch live games, scouting and coaching kids at my own soccer school, and all these aspects have ensured that I am still in and around football.
"I still do my TV and radio commentary and co commentaries, so I am still very busy around football these days even though I have been retired for many years."
---
I wanted to take you all the way back to your seven-season spell at Dundee United at the beginning of your career. How do you look back on your time at the club and do you have any special memories or highlights?
"Wow! Dundee United were a club that set me on the road. I was a young player and the club were not bothered about my size being small. Jim McLean [Dundee United manager between 1971 and 1993] said to me if I am good enough I will play for Dundee United.
"Fortunately, he stood by his word, and I managed to kick start a professional career and be reasonably successful for a smaller size club.
"To be able to play in two Scottish Cup Finals and a UEFA Cup Final by the time I was 20 was unbelievable, and it set me up to go on to what I wanted to do, which was to represent my country. I managed to do that whilst at Dundee United."
---
You played six seasons and made many appearances for Blackburn Rovers, winning the Premier League in 1995. How do you look back on your time at the club, and do you have any highlights or special memories?
"I was just like any other normal football player. I went for a big price from Coventry City to Blackburn Rovers and they also brought Alan Shearer for £3.3m, and everybody kind of questioned it. That was the start of the way that the Premier League was going to go.
"For me to come in to be part of that squad was phenomenal. It was a big move for me to a team that had just got promoted to the Premier League, and it was a big jump.
"I was signing on the fact that Kenny Dalglish and Jack Walker had a dream and what they wanted to do was try to build that dream within a five year period. We jumped on the back of that because when I came to Blackburn Rovers the stadium, Ewood Park, was getting ripped down and we did not have good training facilities. It was all over the shop.
"When I look back we managed to finish fourth in our first season in the Premier League, and with what we had to prepare ourselves for massive games was a phenomenal achievement.
"I spent so long at the club, and the good thing about Blackburn Rovers was that they were a family orientated club and you felt at home as a player, and even though it grew to be a bigger club with the stadium build and the training ground, you still felt part of the old Blackburn as well as seeing the new Blackburn Rovers.
"The players of Blackburn today are spoiled to be part of such a good setup, and playing for the club and being part of it throughout my time made me appreciate them a lot more."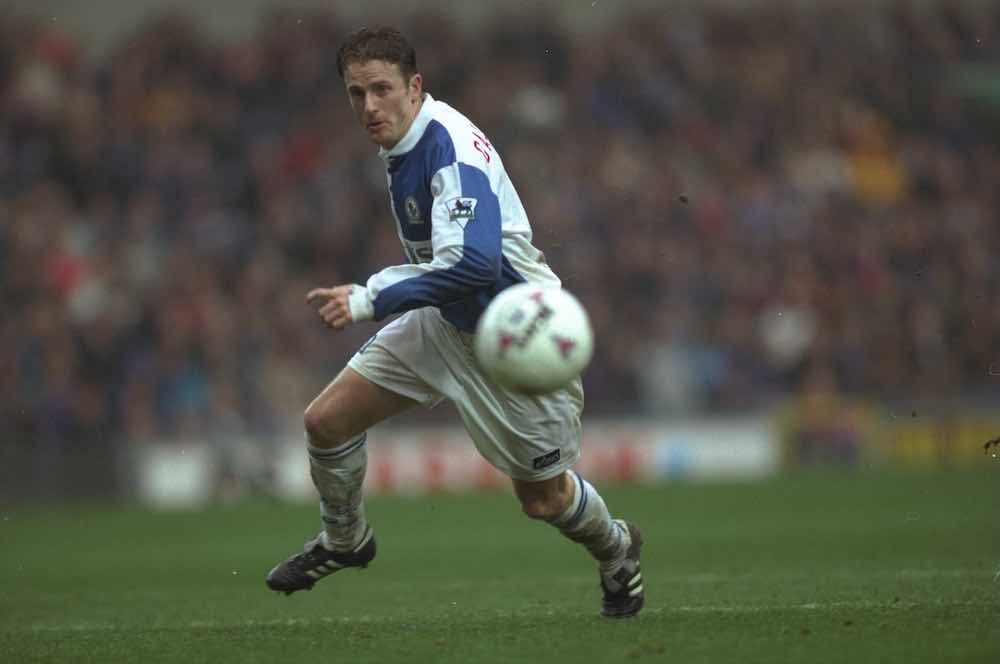 ---
You went on to make over 50 appearances for Scotland. How do you look back on your time representing your country and do you have any particular highlights or memories of playing international football?
"To represent your country was something that I used to do when I was a kid in my back garden. I would pretend it was Scotland vs Brazil and I also hoped that one day I would represent Scotland like some of my heroes had done in the past. I was very fortunate to do so.
"I worked hard and luckily enough I managed to do so. I got called up after losing the Scottish Cup Final to Celtic. I got a call from Andy Roxburgh to say that I was part of the squad to represent Scotland and I could not believe it. I was shell shocked and I was just a young lad at the time.
"I made my debut at home to Colombia in a 0-0 draw at Hampden Park and then a few days later against England in the Rous Cup. From then on I was part of the Scotland squad for the next 13 years.
"I remember my debut and I would say that most of the game passed me by, but I always remember the build-up to the game and manager Andy Roxburgh telling me the Colombia full-back is slow. When I started the game the first thing that I did was knock the ball past the full-back, and he was not slow, he was fast. I think it was a psychological move by Andy Roxburgh to calm my nerves. We played out a 0-0 draw which set us up for the England match at Wembley."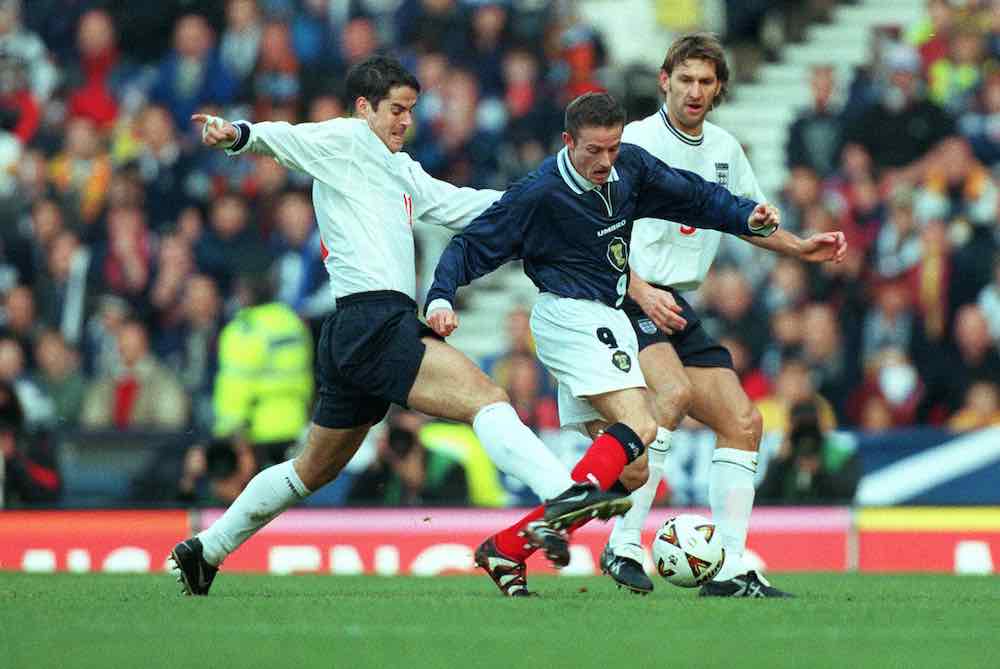 ---
You accrued a lot of experience in your playing career playing in England, Scotland, and at international level. Could you say who are among the best players you played alongside in your career?
"I have been fortunate to play with many good players during my professional career. I always remember the great squad that we had a Dundee United. The older players and senior pros, in particular, were brilliant and they looked after us.
"There was never any bitterness that younger players were coming in to take their position off of them. I could say the same from my time at Coventry City. I was part of an experienced squad there and they also made me feel welcome.
"I have been very fortunate in the clubs that I went to, [such as] Blackburn Rovers, and settling in quickly staying there for seven years was fantastic. Also going on to Newcastle United to play under Sir Bobby Robson.
"I enjoyed the twilight of my career in Newcastle at the age of 32, and it was a brilliant experience. I wanted to carry on for as long as I could playing professional football so I went on to play for Preston North End which I enjoyed playing under a good manager in David Moyes. When he left for Everton I think that signalled the end for me to leave Preston.
"A very short stint at Sheffield Wednesday and Huddersfield Town, and my time at Huddersfield was an indifferent one because they started to feel the pinch financially at the time.
"I did not go into these clubs to try and build relationships but to try and do a job, but at Huddersfield Town, I fell out of the love of football."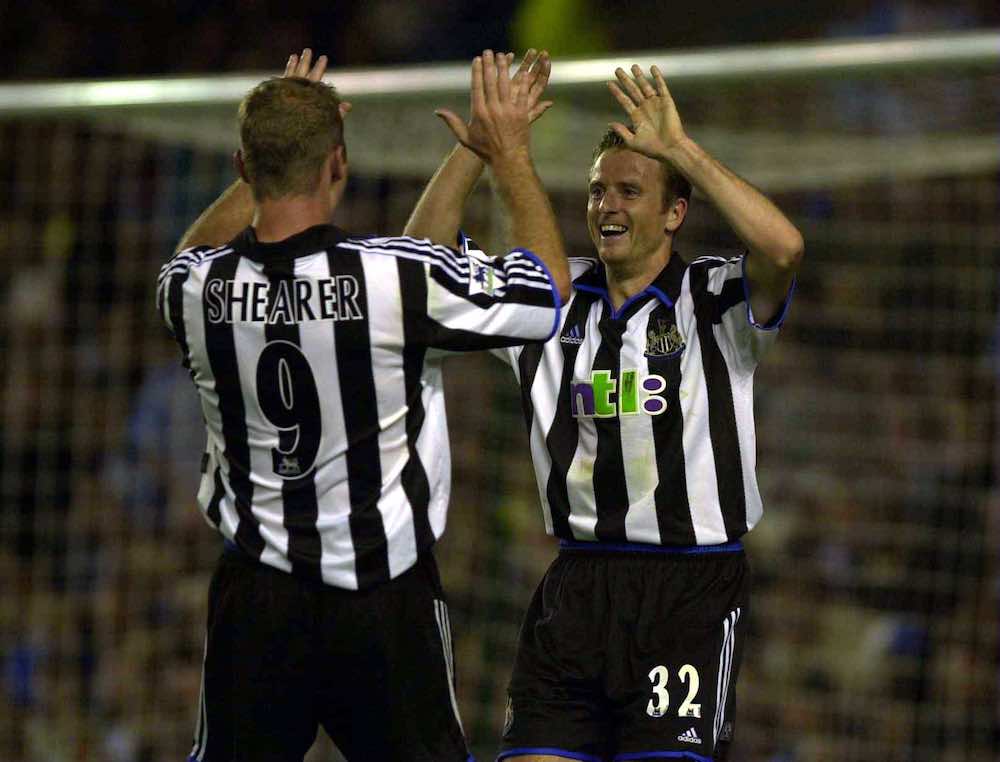 ---
Finally, Kevin, you mentioned managers such as Jim McLean and David Moyes. Could you say who are the managers that have meant a lot to you and who played a key role in your development as a professional footballer?
"I believe that every single manager I played under played a part in my development as a professional footballer.
"Every manager was different. Jim McLean was a real taskmaster and he had fantastic football knowledge and he was really ahead of his time. John Sillett at Coventry City was a different type of manager who supported the players.
"The likes of Terry Butcher, too, in his first managerial job at Coventry City, where he was player/manager. I played against him in Scotland and he helped change my game as a centre forward.
"Roy Hodgson at Blackburn Rovers was magnificent, and he had a more European style in terms of football philosophy so I was always enhancing my knowledge as a player under different managers.
"David Moyes was a young manager during my time at Preston North End and was very different from the rest of the managers that I had worked under. I learned a lot and he has gone on to be a successful manager.
"I have taken something from every single manager I played under. Even the month I had under Terry Yorath during my time at Sheffield Wednesday, and Mick Wadsworth at Huddersfield Town… Especially in regards to the coaching side of things with the people I worked with were unbelievable, and I just thought that if I do not take any knowledge from anyone here I am a waste of space to football."