James Rowe spoke to Nottingham Forest midfielder Liam Bridcutt who was recently on loan at Lincoln City. They discussed his time with Sunderland, coming through the Chelsea youth teams, representing Scotland, and his toughest matches and opponents.
---
You are currently on loan at Lincoln City. How are you enjoying your loan spell at the club and what were the key factors in your decision to sign for the club?
"I am really enjoying myself at Lincoln City. The manager and the players made me feel really welcome and I believe I made a good decision to come and play my football here.
"The manager, Michael Appleton, was the reason why I chose Lincoln City. I had previously spoken to players that have played under him and they could not say a bad word about him in terms of the way that he works.
"He has great attention to detail and he is up there with some of the best young managers in the country and that was one of the big reasons that persuaded me to sign for Lincoln City."
---
You played two seasons for Sunderland AFC. How do you look back on your time at the club and you do have any highlights or special memories?
"Yes, the first season I joined the club they were in the bottom three at the time, and the aim was to keep the club in the Premier League. We managed to do that as well as reaching the League Cup final where we were beaten by Manchester City.
"We also finished 12th in the Premier League that year, which was the highest that the club had finished in the last 10 years. I had a great start at the club and my first season was particularly enjoyable."
---
You also had a loan spell and subsequently signed for Leeds United. How do you look back on your time at the club?
"My first season at Leeds United was on loan, and I can't speak highly enough of the club really. The fans and the atmosphere at Elland Road were excellent and you really feel the level of expectation when you are a Leeds United player, and it is something that really excited me.
"It was an easy decision to sign for the club. When I moved on to Nottingham Forest after Leeds United I did not want to leave the club, but the reason why I did was because of stability really. At the time I only had a year on my contract at Leeds and the club was not willing to extend my contract.
"They were in a transitional period in terms of ownership so they could not really commit to long term contacts, so when Nottingham Forest made an offer for me to go there, and the long term contract that was offered, I chose that option and a decision I made for the longevity of my career."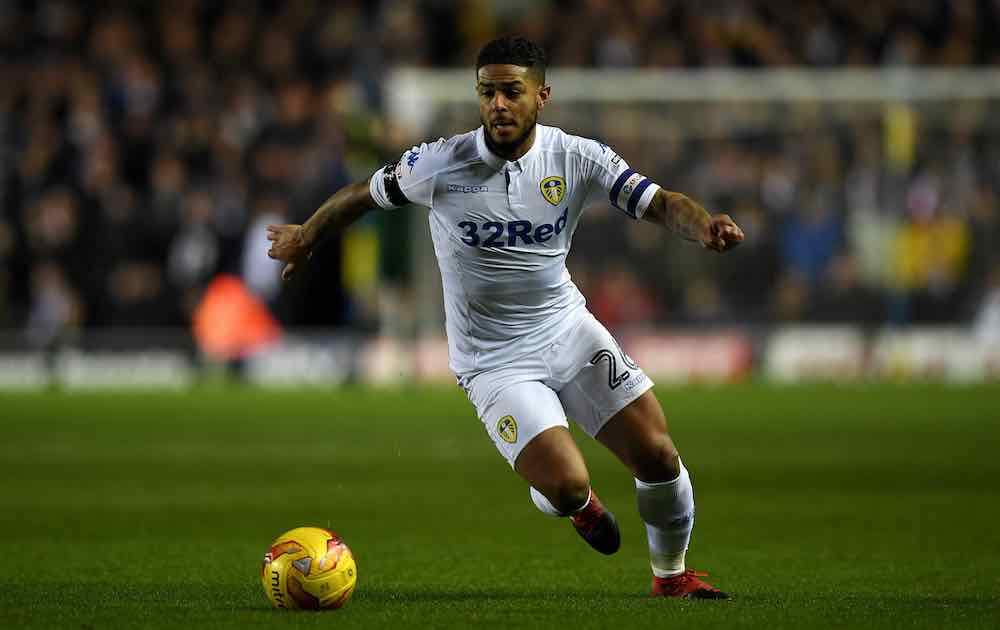 ---
You have been capped twice by your country of Scotland. How do you look back on representing your country and what are you memories of playing international football?
"It is a great honour to play for your country and as a kid growing up the main achievements are to win cups and represent your country, so I was very fortunate that I go to do that.
"One of the matches that I played in was a World Cup qualifier in Novi Sad in Serbia, and that was one of the hardest matches that I have ever played in.
"I am proud to have represented Scotland and something that I really enjoyed. It was a great experience and I loved every minute of it."
---
You have accrued a lot of experience playing at a high level for club and country. Could you say who are among the best players you have played alongside so far in your career?
"I was very fortunate to come through probably one of the best academies in the country, at Chelsea FC. Growing up and coming through the youth setup and into the reserves, and even getting the opportunity to be in and around the first team, was special.
"At the time the first team had some of the best players on the world and I learned a lot from many players there. Even when I moved on to Premier League and Championship I encountered some great players — the likes of Wayne Bridge, Matthew Upson, Bruno Saltor, Vicente Rodriguez, and Ashley Barnes. It was fantastic to play alongside such great players."
---
I can imagine in your position as a midfielder that you have come up against some difficult opponents through the years. Are there opponents that stand out?
"I would say that one of the hardest club matches I have ever played was away to Liverpool at Anfield when I played for Sunderland. At the time they had Luis Suarez and Daniel Sturridge up front.
"They were a great partnership who made a real impact in the Premier League together and were very difficult to play against.
"At that time in the Premier League, there were so many world-class players and Luis Suarez, in particular, is one that really stood out for me, and he has gone on to achieve great things in his career."
---
Finally, Liam, you have already mentioned Michael Appleton, so could you say who are the coaches and managers who have meant a lot to you and who have played a key role in your development as a professional footballer?
"I would say Brendan Rodgers at the start of my career at Chelsea. I came through youth football with him and he had a massive impact on my development. He helped me to go on to achieve and play to the best of my ability. He was a big part of my career.
"I would also say Gus Poyet. He really lifted my career and gave it the kick start it needed really. He gave me the opportunity and I learned a lot from both managers, not just on the pitch but off the pitch as well, and I have become a better person and a better player.
"Gus Poyet has a number of qualities. He has great tactical ability and his man-management was excellent. Such man-management is key at that level. If you were in or out of the team he would not treat you any different, and he would speak to you in the same way and give you a reason if you were not playing.
"Because he played at the highest level he knew what players wanted from managers, and he uses that to get the best out of his players. His man-management skills are some of the best that I have come across in professional football."