By Alan Feehely.
André Gomes played the ball out the right side. Séamus Coleman collected the pass and found Cenk Tosun who, back to goal, laid it off to Gomes, who had broken from deep.

He steadied himself at the edge of the box before sending the ball past the goalkeeper and into the top right corner of the net. Everton were level with Wolves and Gomes had scored his first goal for his new club.

They went on to lose the game 3–1, but that goal showed Evertonians what the Portuguese is capable of.
There's no hiding in the centre of midfield. It's an unforgiving position where glory finds the strong and shame finds the weak. Gomes is a player who can justifiably claim to have lived at both ends of that spectrum.
Born in Grijó in the summer of 1993, his childhood coincided with a period of significant success for Porto, the club just across the Douro River, and he joined them aged nine. He quickly progressed through their ranks, standing apart from peers with his technical ability and calm temperament.
Porto let him go at fifteen, however, and it was with fierce rivals Benfica he would make his name, joining them after a three-year interlude with Pasteleira and Boavista. His debut came in October 2012 against Freamunde in the Taça de Portugal, where he scored the final goal in a 4–0 rout.
Gomes' spell in Lisbon was pivotal to his development. Tom Kundert of PortuGOAL believes that: "although he started at Porto's youth academy, he completed his footballing education at Benfica and it was there he made his breakthrough, under coach Jorge Jesus."
Given Jesus's noted preference for trusting experience over youth, that's an achievement in itself.
Kundert posits that Jesus envisioned Gomes playing at the base of midfield, and his chance came when Javi García was sold to Manchester City at the end of the transfer window without Benfica having time to replace him.
"He did really well for six months but was then in and out of the team and couldn't make himself an undisputed starter," Kundert adds.
"Even so, there were highlights, such as a fine individual goal which helped Benfica beat fierce rivals Porto in the semifinal of the Taça de Portugal."
It was a goal made all the sweeter given that it came against the club that had released him, although Kundert explains that trades between the Portuguese elite are common practice.
"Often it is dictated as much by personal circumstances as by a conscious decision by a club to let a player go," he says.
"Mostly these moves go under the radar, but if a player becomes a big star the 'mistake' in releasing the player is always brought up."
Kundert cites João Félix, João Mário, and Fábio Silva as others who have been traded between Porto, Benfica, and Sporting in their youth, and argues that Jesus had an important influence on Gomes' style of play.
"He didn't have much license to get forward, he was more of a purely defensive midfielder, albeit with excellent distribution," he adds.
"He had the ability to carry the ball forward, but that part of his game was developed more after leaving Benfica."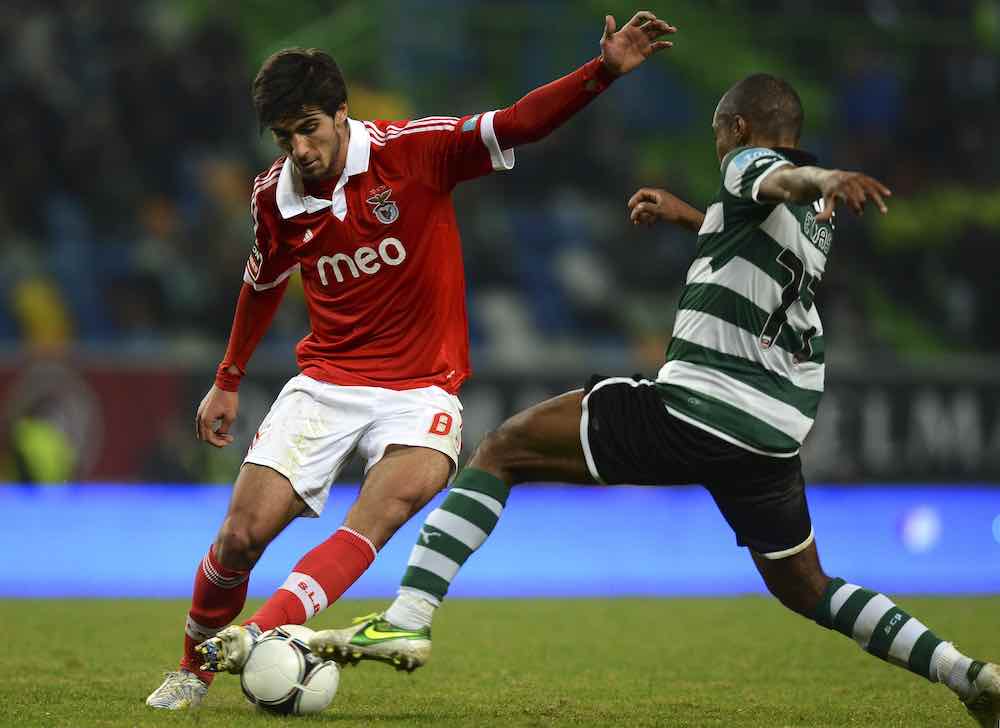 He became an important part of a team that won a domestic treble and reached the Europa League final for the second year in succession.
As a person, he is universally regarded as a gem, but as a player, he splits opinion in his native land.
"He can look a world-beater, but he's struggled to be really consistent both within a game and for a run of games, arguably apart from his spell at Valencia," Kundert continues.
"He started the first game of Euro 2016 but fell out of the team as the tournament went on and hardly featured at all in the knockout stages [Portugal went on to win the tournament].
"When he's on his game and he's good, he's really good. When he's off his game and he's bad, he's really bad.
"In the first part of his career and for the national team, the latter has been the case a lot of the time." Kundert believes it will be a challenge for him to return to the Portuguese starting lineup.
"Fernando Santos likes him, but I think it will be very tough for him to make much headway because of the brutal competition in midfield.
"William Carvalho, Danilo Pereira, Rúben Neves, João Moutinho, Bernardo Silva, Bruno Fernandes, and Renato Sanches are all ahead of him in the pecking order by some distance."
Gomes joined Everton from Barcelona in the summer of 2018, arriving on loan initially before signing permanently for £22 million the following June. He was happy to make the move.
"It was an easy decision and I'm very happy to have made it," he said on arriving at the club on a permanent deal. "Last year was a good experience for me, I wanted to feel part of something special, and I found it here."
His debut came in a 2–0 victory over Crystal Palace where he earned plaudits from Kevin Kilbane, a member of the Everton side that qualified for the Champions League in 2005. "He passes with a purpose, passing forward and breaking lines. He was very impressive."
Gomes himself thanked the fans after the game: "It was impressive how the fans supported us here, it felt really good. I am working to help the team and I will try to have more minutes, to feel better and to keep winning."
Such platitudes often draw the ire of football supporters who deem them tired clichés. For Gomes this wasn't the case. His career hasn't run in straight lines.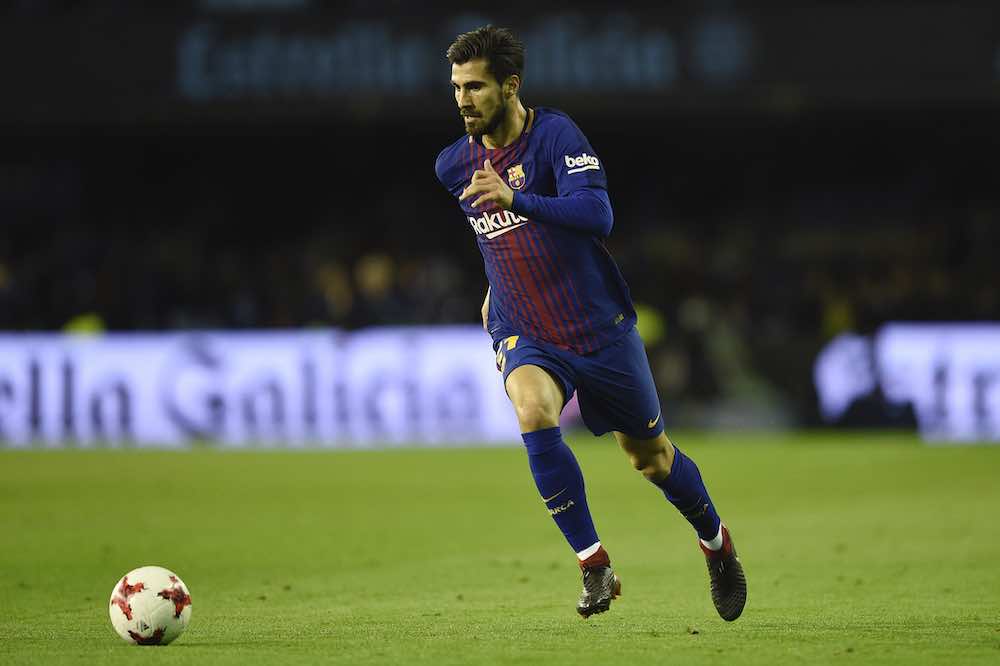 Coveted by Real Madrid in the summer of 2016, it was their great rivals Barcelona who eventually won his signature in a deal worth €35m plus €20m more in potential add-ons.
Gomes arrived at a pivotal time for the club. Xavi had departed, and Sergio Busquets and Andrés Iniesta needed a third player to partner them in midfield. Come the year's end, however, a reader poll in Marca voted him La Liga's worst signing of the season.
Gomes' time in Spain preceded Barcelona, however. He joined Valencia from Benfica two years before.
"The previous season had been a trainwreck, with the club missing out on Europe for the first time in many years," explains Andrew Miller of La Liga Lowdown.
"Peter Lim was keen to ensure it didn't happen again. Gomes joined initially on loan, but as Lim's investment firm owned his rights, it would eventually become a permanent deal."
Signed for €15m as part of a Portuguese-based cohort including João Cancelo, Nicolás Otamendi, Enzo Pérez, Rodrigo, and Felipe, and working under his compatriot Nuno Espírito Santo, Gomes settled in quickly and Valencia started fast, losing just once in their first eleven.
A strong partnership with Dani Parejo was a key reason for his success at the Mestalla.
"He brought a technical ability to match Parejo in midfield that had been lacking," says Miller.
"Agile on the ball and with an excellent eye for a pass, he was the perfect partner for Parejo. Gomes could break forward with the ball and built synergy with Paco Alcácer up front, while Parejo sat a little deeper to cover if they lost possession.
"At his best for Valencia, he was a highly effective deep-sitting playmaker. He had a fantastic ability to draw opposition players in and create space for a pass, and his dexterity with both feet allowed him to roam the midfield, something Espírito Santo utilised well."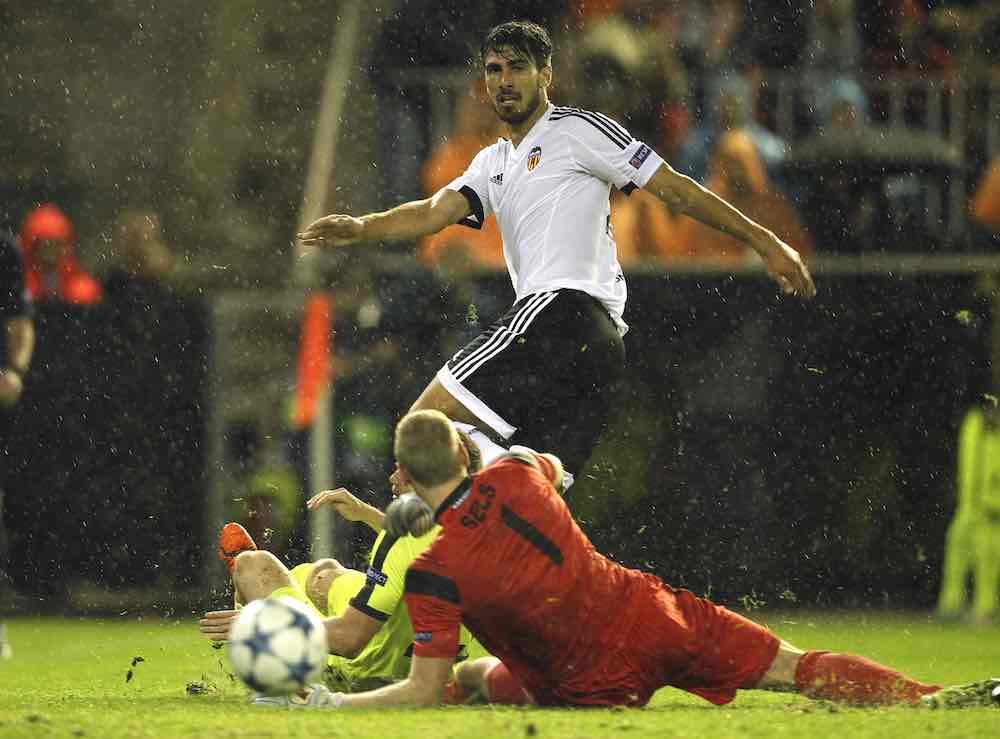 Miller cites pressure as a key reason for his move to Barcelona's failure, arguing that it made perfect sense on paper given Gomes' technical ability.
"It just didn't click," he adds. "He's spoken a lot on it and has mentioned that he just couldn't handle the pressure, which is fair.
"It was an opportunity to establish himself at arguably the biggest club in the world, and Camp Nou can be ruthless.
"He started relatively well and enjoyed some good spells in that first season, but once he started to struggle a lot of his appearances came from the bench.
"Coach Ernesto Valverde didn't have the patience and after a while some of the other players started to lose confidence in him in a way that was evident on the pitch.
"Valverde didn't know how to get the best out of him, and due to the options the club had in midfield he had even less margin for error. His defensive frailties were magnified at Barça because of how they played.
"Always in control of the ball and always further forward, whenever they lost possession Gomes would be exposed in his positioning."
Gonzalo Cabeza of El Confidencial gave Gomes a 2/10 rating for his second season in Catalonia, adjudicating that he simply didn't measure up on the field. "He's not been short of opportunities," said Cabeza. "But his performances never justify that confidence. He has neither the speed nor the talent for Barcelona."
Cabeza did, however, include a caveat praising the Portuguese's human qualities, commenting that Gomes' "own recognition that he is not ready for this club is something remarkable. It brings him closer to the people and reminds us that footballers are also human beings."
This recognition refers to his interview with Panenka in early 2018 where he admitted to struggling with the pressure at Barcelona.
"I don't feel good on the pitch and I'm not enjoying what I'm doing," Gomes said at the time.
"The first six months were pretty good, but then things changed. Maybe it's not the right word to use, but it has turned into a kind of hell because I've started to feel more pressure. The feeling I have during games is bad.
"I didn't want to leave my house because of the way people look at you, you have a fear of going out on the street out of embarrassment. I close myself off and don't talk to anybody."
Valverde spoke out in support of his charge following the interview's publication, as did Busquets, but one couldn't help but feel his days in Catalonia were numbered.
Gomes was part of a Barcelona squad that won La Liga, two Copas del Rey, and the Supercopa de España, but fundamentally he had failed to replicate the form that had earned him the move.
At his best breaking from midfield, he was constrained by their shorter passing style and was unable to keep pace with their furious one and two-touch game.
Lionel Messi expects all to meet his standards, much like Michael Jordan of the Chicago Bulls. Miguel Delaney describes him as: "much more quiet, but that is also the point. He can 'kill with one look'. It's a look that instantly incorporates all of his high standards and an expectation everyone else should meet them. Some have adapted. Some haven't, and really didn't like it. One former teammate says it can be 'quite exhausting'."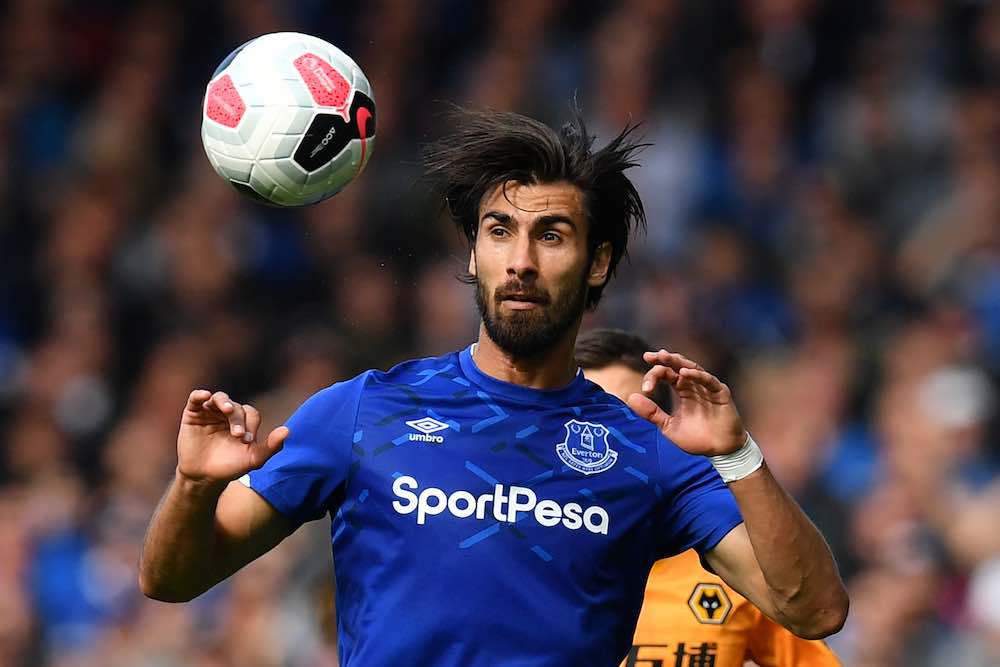 Gomes sounded at peace when he joined Everton, maintaining that he doesn't view the experience as a failure and has sought to focus on its educational aspect: "I don't feel like I failed, it was a really good experience. It was good to play with Iniesta, with Busquets, with Messi, with Suárez.
"You can really enjoy the training sessions and learn a lot. You can also learn about your mistakes when you are not good, or not at a level you are expected to be at.
"That is more the problem, the expectations on yourself and how you are capable of doing something when you are not at that level. At that time I had one person I was speaking to to try and help me figure out some issues I had with myself."
"I think the first year was good and the second was difficult, dealing with expectations. The problem was with me. It was the pressure and expectation I put on myself, not that of the fans or the club. The environment was really good.
"I wanted to try to be myself, to do the simple things. I'm glad I accepted that loan because now I feel really good."
Gomes dovetailed well with Idrissa Gueye in midfield in his first season, but Everton's form was chequered and a hamstring injury he suffered in pre-season hampered his fitness.
Hopes were high the following year that with a full pre-season behind him he would regain consistency and help the club return to European football, but Gueye's departure to Paris Saint-Germain weakened the midfield and his designated replacement, Jean-Philippe Gbamin, tore his thigh muscle early in the year. By the time Tottenham came to Goodison Park in November, coach Marco Silva was under pressure.
Spurs were leading by a goal with fifteen minutes on the clock when Gomes was brought down by Son Heung-min and landed awkwardly, suffering a fractured dislocation to his right ankle that would require surgery.
Such a serious injury would be a blow to any footballer, but for a player seeking to regain form at a pivotal point in his career, it must have been devastating.
He refused to wilt in the aftermath, however, and returned to action just 112 days later as a substitute at Arsenal. Speaking to the Guardian newspaper, he praised club doctor, John Hollingsworth, for his quick thinking.
"He put my ankle in the right place out there on the pitch, he was really fast. He rotated my ankle twice, which I can tell you was very painful.
"I was screaming and I could see people in the stand holding their hands to their faces and telling their kids not to look. To this day I have refused to watch the videos or look at any of the pictures.
"All I did for two months was work. Gym work, bike work, work in the pool, and mobility work. Morning, afternoon, and night. I'd take little breaks for food and then I would rest and sleep. I'm not going to lie, I had some bad moments during that period, But it was all worth it when I came back and started again with the team."
Coleman was someone who offered Gomes support and advice during those trying days. He knew how his teammate felt, having broken his leg while representing the Republic of Ireland in 2017.
"I was asking him 'what was your process?' especially mentally. 'How did you deal with the pain, how was your comeback?' I wanted to know everything about an injury like this. He helped me a lot.
"That support was much better for me to feel comfortable. The journey was tough for me but it wasn't all about myself. Everybody around me was brilliant."
Alan Myers of Sky Sports credits Gomes with immersing himself in life at Goodison Park, explaining how he has aligned himself with Everton in the Community, the club's charity: "He has shown a desire rather than an obligation to the many varied programmes they run.
"What has particularly impressed me is the level of commitment he has put into his work with the fan base, both from a communication point of view and also in a practical sense. He has embraced the essence of the People's Club.
"In turn, I think the fan base has responded and helped him, especially through a difficult injury. Regardless of what people might say this is quite an unusual occurrence.
"It's possibly because he had such a difficult time at Barcelona and the change of atmosphere, coupled with Everton's place in the community, has drawn him in. Whenever speaking to him personally I've always felt an honesty about what he is saying. It certainly never comes across as a matter of him having to do it."
Everton are now outsiders to qualify for Europe this year according to Sportytrader magazine, and they will need to build around a promising core of players if they are to reach the upper echelons of the table next season.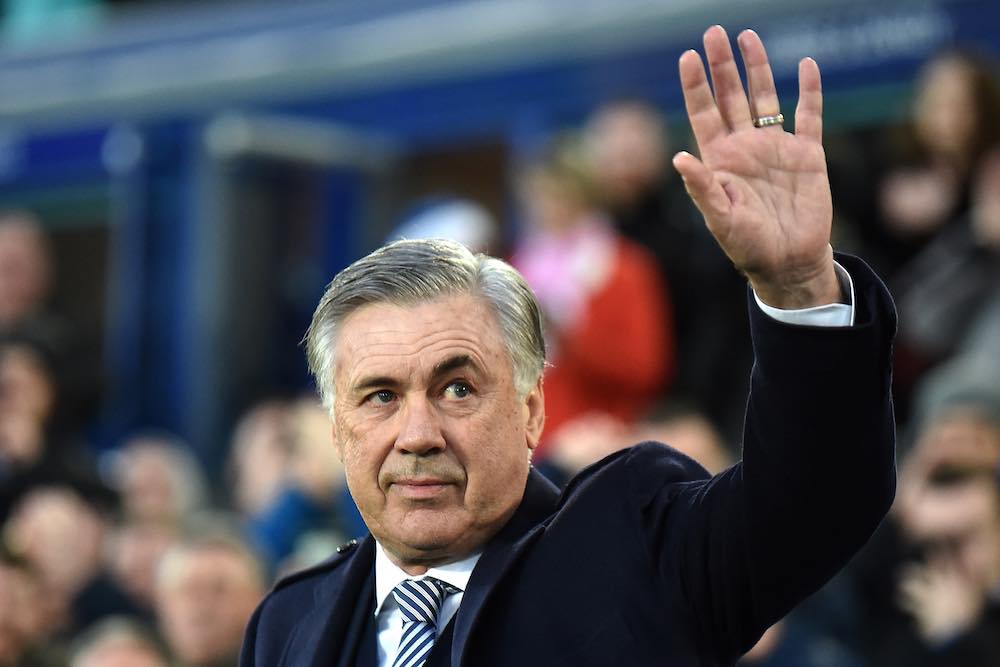 Lyndon Lloyd of ToffeeWeb believes Gomes has the potential to develop into an important figure on the pitch for Everton. Some compare him with Mikel Arteta, a fellow Iberian who has been one of the club's most influential figures in recent times. While Lloyd agrees they share similarities, he views them as different players.
"He is evocative of him — brilliant ball control, a way of gliding past players and picking an attacking pass — but he isn't being deployed in the same position as Arteta was in his most successful role at Everton," says Lloyd.
"He's been used as a defensive midfielder, the 'metronome' who sits deep, operating in front of the back four and moving the ball forward.
"I feel that given his natural ability and the qualities he has shown around the opposition box he's a bit wasted in this role. Arteta made things happen in the final third and weighed in with some goals, while Gomes has very few assists and just one goal thus far.
"He seems to 'get' the club and really wants to do well at Goodison, and there's a lot of mutual admiration. That's different to Barça where the fans got on his back because he failed to live up to the high hopes they had for him.
"He openly admits he struggled psychologically with it all, but everyone is pulling for him at Everton. With the way he conducts himself and speaks of the club, that bond seems to only be getting stronger."
Lloyd believes he needs a suitable partner in midfield to achieve his potential, especially given the recently appointed Carlo Ancelotti's adherence to a 4–4–2 formation with two central midfielders.
"Because of his ability and his reputation, a lot is riding on his shoulders in that deep-lying midfielder role, particularly since Idrissa Gueye left," he adds.
"André doesn't always lead by example. He commits a worrying number of ill-advised fouls in dangerous areas around his own box and can be a bit hot-headed.
"There are times he disappears as a force in the middle just when the team needs him to be a bit of a general, that's one side of things I would like to see him grab hold of and take ownership of."
Gomes has reached a pivotal point in his career. 27 in July, he is approaching the age where most midfielders reach their peak. This summer marks four years since he signed for Barcelona and won Euro 2016 with Portugal, a time where his stock was at an all-time high.
Next season will mark Ancelotti's first full campaign as Everton manager, and will be an important one for the club as they try to overcome their current malaise and return to European football.
It will be important for André Gomes too.