By Jack Beville.
"Given the sacrifices that many people are making, including some of my colleagues in the NHS who have made the ultimate sacrifice of going into work and have caught the disease and have sadly died, I think the first thing that Premier League footballers can do is make a contribution, take a pay cut and play their part."
Those were Health Secretary Matt Hancock's words on April 2nd, 2020. Words which would be met with substantial backlash from several corners.
Footballing figures, football fans, and journalists alike united in their vocal condemnation of Hancock's vilification of footballers and the way in which he seemingly deflected the responsibility of the government onto them.
Andros Townsend spoke out against Hancock's rhetoric, telling talkSPORT: "The health secretary, deflecting blame on to footballers, I don't think that is right."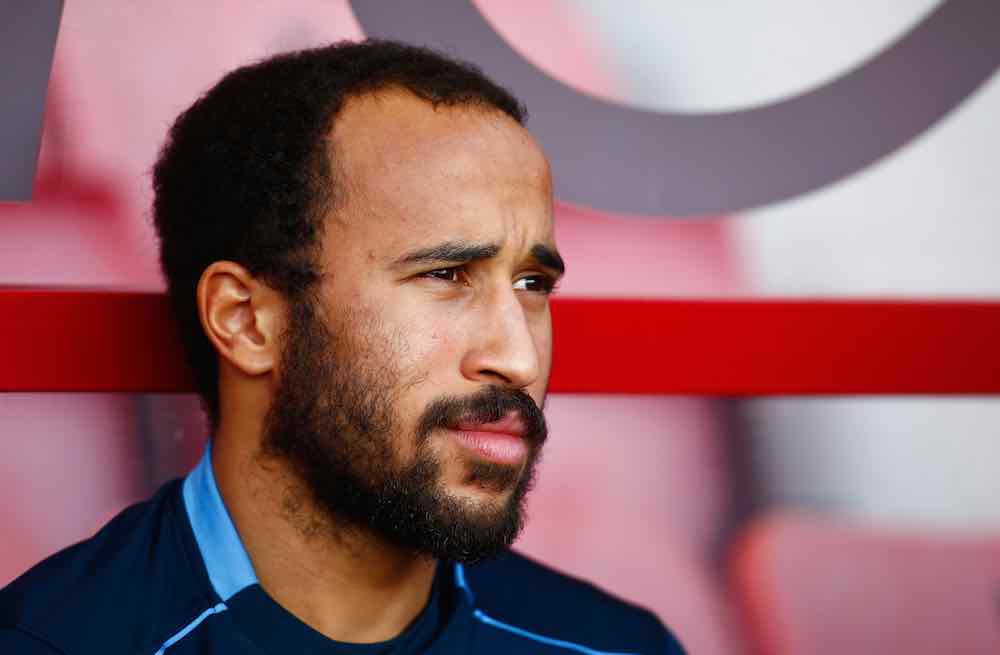 So too did Gary Neville, who has become, somewhat surprisingly, a prominent and vocal political voice in the world of sport in recent months.
Neville took to Twitter to articulate his belief in the likelihood that Premier League players were, most likely, already at work trying to organise a way of supporting the NHS: "The Premier League players are more than likely working on a proposal to help clubs, communities and the NHS. It takes longer than two weeks to put together."
Then came Sam Allardyce, again speaking to talkSPORT, who echoed the popular sentiment that Premier League players were being shamelessly scapegoated by a Conservative Government that refused to place a similar amount of responsibility on those richer than Premier League footballers who contribute far less to charitable causes and society in general.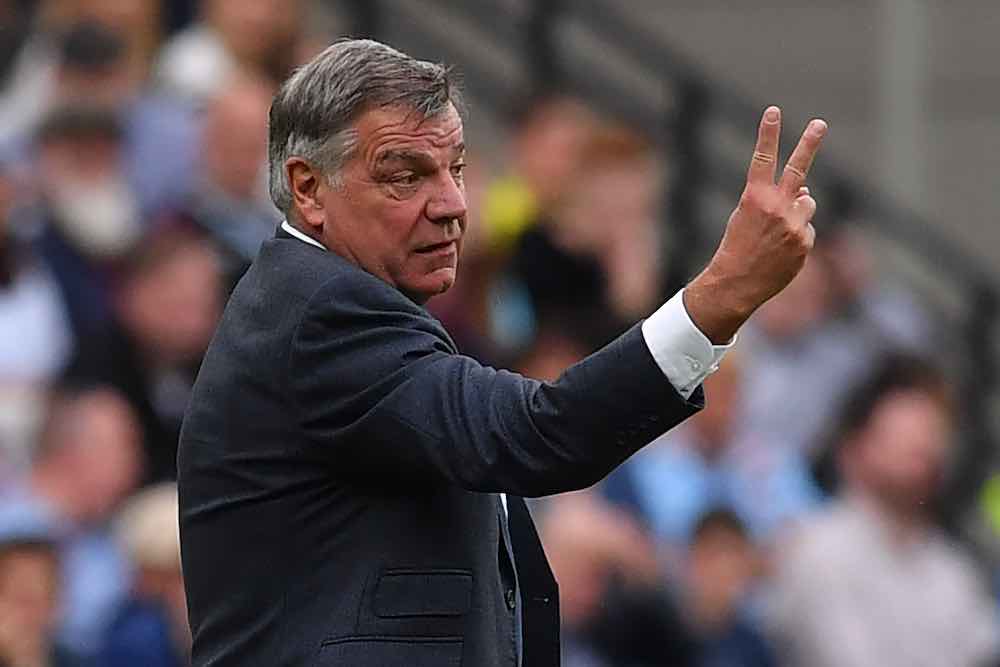 Allardyce remarked: "I don't hear him going on about bankers, hedge funders, the billionaires in London or the people or companies that avoid tax in this county and make lots of money here."
Allardyce's point here is particularly pertinent. The fact is that our beloved Premier League stars do earn substantial amounts of money doing the job they do. But, as a result, they contribute a substantial amount of tax back into society. Taxes that are then used to support public services, like the NHS.
Footballers, however, more than any other figures in society, receive especial criticism for their earnings and are often highlighted as being indicative of the wider societal issue of income inequality. Despite the fact that politicians earn far more, so too do some actors, authors, and CEOs, it is footballers who bear the blame.
There is, undoubtedly, an issue of class concerning this discourse. The implicit suggestion seems to be that because the majority of footballers come from working-class backgrounds they alone should be responsible for the welfare of working-class communities.
A Sutton Trust report found that "[While] 5% of men's football international players attended independent schools, 37% of rugby internationals and 43% of the England cricket team had done so."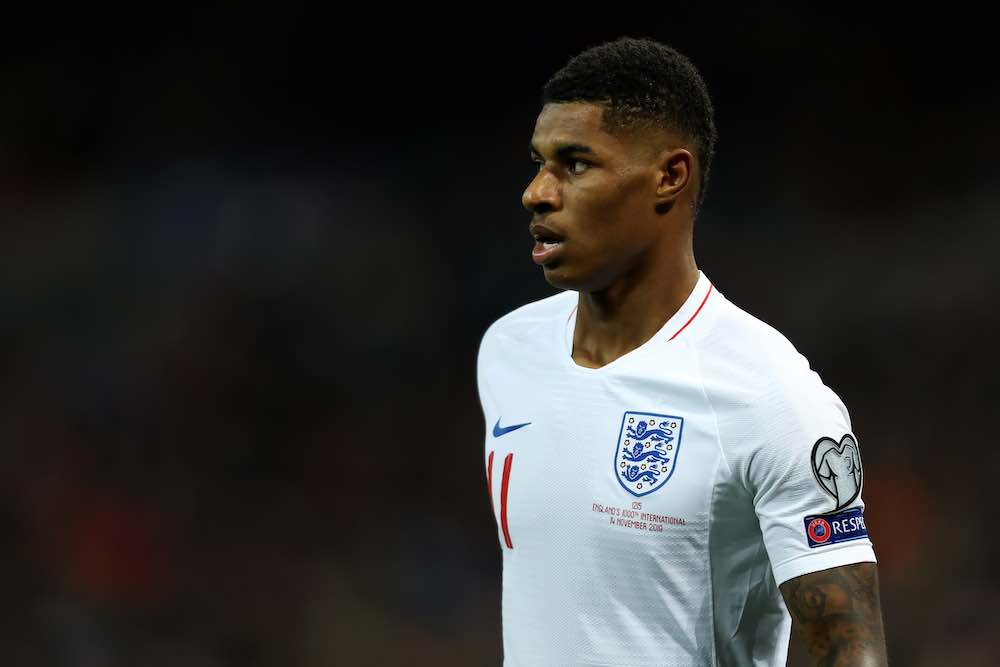 The working-class backgrounds that a large number of Premier League footballers come from is relevant here, without any shadow of a doubt. Football allows working-class people to earn money doing something they are incredibly gifted at, and something they have to work extremely hard at to get to the top.
This is the reason why Hancock and the Conservative Government felt safe and justified in singling them out for blame and responsibility – not the elite, their friends and colleagues. This belief was voiced by rapper, journalist, and author Akala who, in a thread of tweets, wrote
"I think a lot of the push back against footballers having so much money by the mail etc is the subtle undertone of the chavs should not have so much p.. (especially the black ones of course) because…
"Because push come to shove most footballers probably have the wrong class loyalties, despite being so rich.
"These last two/three months have made that quite apparent. Notice they have no similar smoke for aristocrats, formula one drivers, tennis players and golfers (apart from the obvious exceptions)"
This brings us, then, to recent events in the realm of footballing politics, and how Hancock has been made to eat his words.
#PlayersTogether
Just days after Matt Hancock made those comments in his Coronavirus Daily Briefing, the news emerged that Premier League captains, led by Jordan Henderson particularly, had organised a fund to help raise money for the NHS.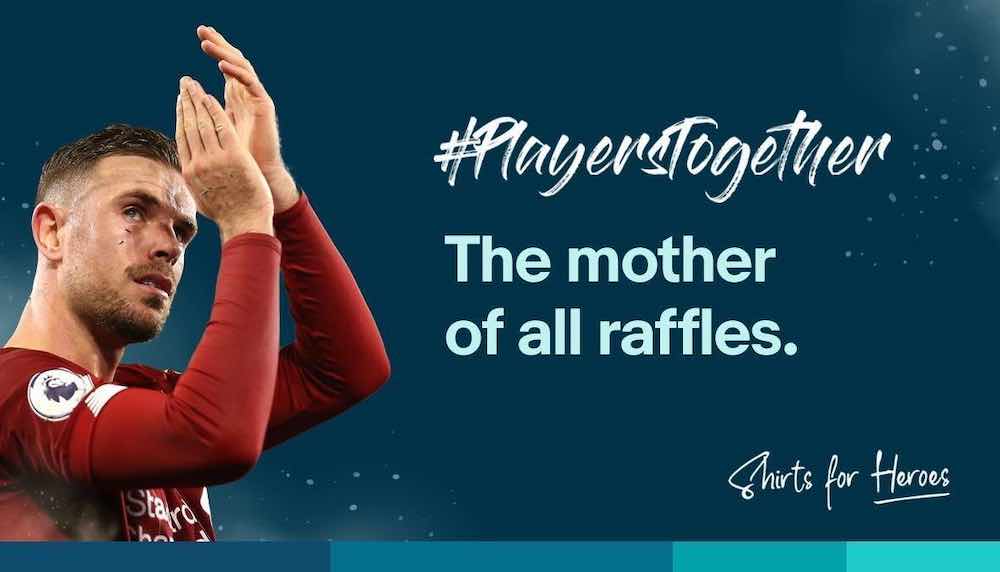 The initiative was launched with the intention and aim of raising in excess of £4m for the NHS. The launch of the initiative itself was equally powerful, as social media platforms became awash with Premier League footballers all uniting to share the 'Players Together' charity's statement of intent, part of which read,
"Over the course of the last week we, as a group of Premier League players, have held numerous talks together with the vision of creating a contribution fund that can be used to distribute money to where it's needed most in this COVID-19 crisis; helping those fighting for us on the NHS frontline as well as other key areas of need"
Whilst Matt Hancock's emphasis seemed to be on wage cuts, this only indicated the extent to which he lacked a fundamental understanding of what the repercussions of this would actually be.
Wage cuts, at the end of the day, would only result in the incredibly wealthy owners of Premier League clubs saving money. Money that would then, almost certainly, remain comfortably in their own wallets.
By using their money in a way they decided and directed, and at the same time their platforms as global superstars, the players were able to create a scheme that would effectively utilise their privilege and wealth to benefit an extremely-underfunded public service at a time it needed it the most.
The money would go straight to the NHS frontline, not through a middleman and, thankfully, not into the owners' deep pockets.
The 'Players Together' charity's recent initiative involves the launch of the 'Shirts for Heroes' raffle, the biggest signed shirt raffle in the history of the sport – all of the money from which will go directly to NHS Charities Together.
On eBay, a football fan will be able to find the option of buying into a raffle, for £5, for the signed shirt of any and every Premier League footballer from every single Premier League club. Over 500 signed shirts.
There was also the option, for those who were so inclined, to spend extra and buy a raffle ticket for every player's shirt from a certain club.
Rashford's Fight for Free School Meals
On June 15th, Marcus Rashford posted an open letter urging the Conservative Government to extend its free school meal scheme into the summer holidays, in a bid to ensure that families hit the hardest by the COVID-19 crisis, those who have lost jobs and work, were able to continue to provide their children with food during a time of such extreme adversity.
In his letter, Rashford referred to his own personal experiences growing up as a child, being raised by his single mother, who did all she could to provide for him and facilitate his dream to play professional football – something for which she had to make personal sacrifices.
This particular part of the letter read: "The system was not built for families like mine to succeed, regardless of how hard my mum worked. As a family, we relied on breakfast clubs, free school meals, and the kind actions of neighbours and coaches. Food banks and soup kitchens were not alien to me."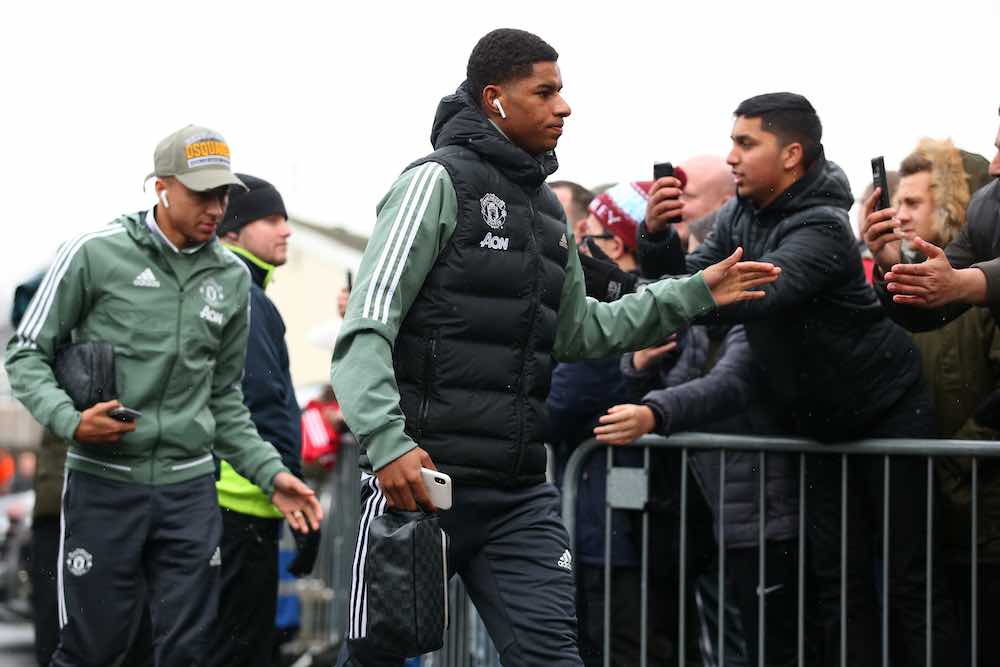 Rashford's recognition of the systemic nature of the struggles that working people and families face is uplifting and, in a sense, worryingly more astute than that of actual politicians from both sides of the House of Commons. Rashford's sentiment is clear. He understands the struggle of poverty, and he understands how important the welfare system is to the survival of working-class people and families in this country.
Regardless of the wealth he possesses now as a result of his elite footballing ability he has not, to any degree, lost sight or where he came from and his roots.
The Manchester United No. 10's heartfelt plea to the government gained immense support and led to widespread, if not tongue-in-cheek, suggestions that he may intend to transition toward a career that would see him inhabit a different kind of number 10.
The striker's impassioned campaign has resulted in Boris Johnson making a complete U-turn on the original decision to end the scheme when the current school year ends. Instead, the scheme will continue. Eligible families will continue to receive vouchers, up until September, that they will be able to use in supermarkets to buy food for their children, with each voucher allocated worth £15 per child.
To put this into perspective, over 1.3 million children in the UK are eligible and require free school meals in order to be properly fed, which amounts to, roughly, 15% of all state-educated pupils.
In many ways, it is a sad indictment of the current political landscape that a 22-year-old footballer was able to mobilise a campaign for the extension of free school meals more effectively than the actual leader of the opposition, Keir Starmer. On the other hand, Rashford's off-field victory is yet more proof of something that has been true, yet wilfully ignored, for too long.
Footballers have a platform, a monumental one at that, and it is one they are not at all shy of using. Just look at the way clubs promote donations to foodbanks on matchday. Look at the immense support given to the Black Lives Matter movement by footballers across Europe. Look at how Raheem Sterling has been consistently outspoken against racism in sport, even in the face of media vilification.
Football is a vehicle for change. It is a vehicle for change that, certainly, could perhaps be used more effectively and more consistently. But the fact remains. Footballers have enormous financial privilege, but this does not, to any end, serve to disregard the working-class backgrounds that many of these players come from.
Footballers have a duty, as a result of this privilege, to give back to the communities they came from – to help those in the same position they were once in.
This duty, however, is not theirs alone. Footballers have been playing 'their part' for a long time now, and long may it continue.
Perhaps then we will reach a point where footballers and their good deeds are recognised and celebrated, rather than the same tired portrayal of these people as nothing more than egotistic superstars.