By Dylan Baker.
For sixteen minutes, somehow, nothing had changed.
Trent Alexander-Arnold was substituted off the pitch for just the third time this season during Liverpool's 4-0 home win against Crystal Palace on Wednesday.
After the young full-back opened the scoring from a quality free kick in the first half, the Reds had quadrupled their tally as the game approached full time. Jürgen Klopp, unlike during the tense Merseyside derby a few days prior, saw fit to start giving some of the burgeoning youth prospects more Premier League minutes before season's end.
Curtis Jones, the determined, swashbuckling attacking midfielder who's made arguably the largest impression of the academy crop since the new year was available, but was ultimately an unused substitute on the night.
Harvey Elliott, the silky wide man (wide…boy?) who at 17 years of age has impressed onlookers with his vision and maturity, would be brought on later with just a few minutes left to play.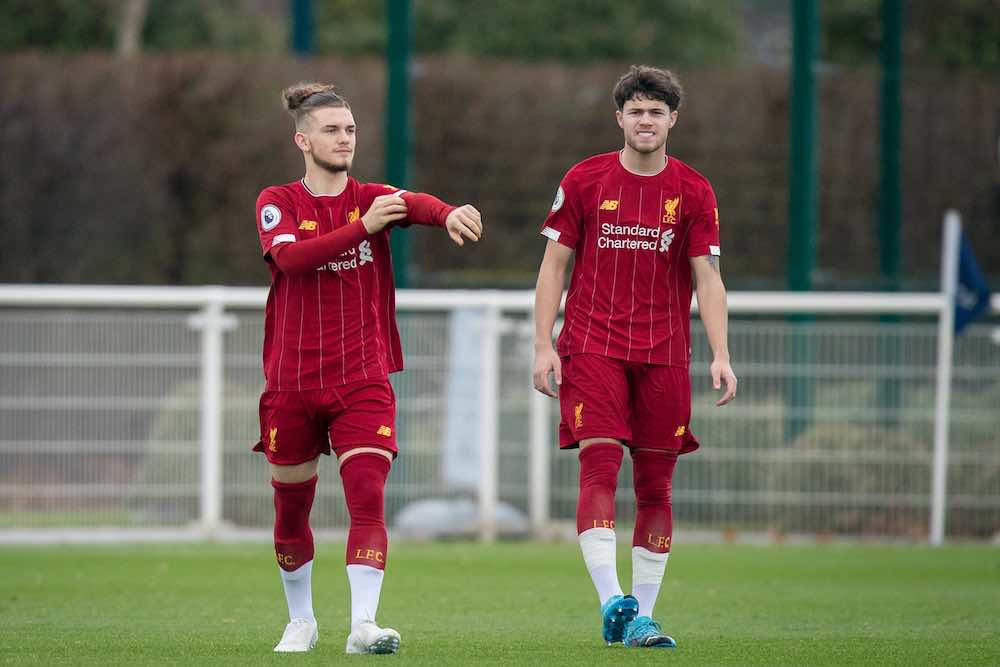 Instead, in the wake of COVID-19, Project Restart, and league-wide fitness concerns after a 100-day layoff from football, Alexander-Arnold was brought off the pitch on seventy-four minutes.
Neco Williams was his like-for-like replacement, and somehow, for sixteen minutes nothing about Liverpool's game changed, despite their primary creative outlet being taken off the pitch.
Jurgen Klopp's Liverpool Featuring Neco
Unless you're a keen Liverpool fan, an avid viewer of the Premier League 2, or acutely interested in the Welsh national team's progress in the U19 Euro Qualifiers, then you're like most who hadn't heard the name Neco Williams before October 2019.
There are others from both competitions that have earned themselves high praise and, in some cases, first-team appearances for their performances – Ferran Torres at Valencia, Eric Garcia and Taylor Harwood-Bellis at Manchester City, Tahith Chong and Angel Gomes at Manchester United, and the aforementioned Elliott and Jones, to name a few. Dating back to December 2018, Williams has been slightly above average for a Welsh U19 team advancing to an elite group stage comprising Germany, Russia, and Serbia.
Prior to his first-team debut against Arsenal in the Carabao Cup in October of last year, Williams had recorded no goals or assists for Wales.
Comparatively, Williams took part in eleven of the seventeen Premier League 2 Division 1 matches for a Reds side whose season ended due to the global pandemic in 5th place of twelve teams. He registered just two assists before the season had ended.
Not exactly what you'd expect in terms of output from someone who's now in the conversation to back up one of the best right-backs on the planet.
Since Williams' Carabao Cup performance, however, attention on the Wrexham-born prospect has intensely increased.
During the highly-dramatic 5-5 cup draw against Arsenal that saw Liverpool emerge victors after going to penalties, Williams ran the right flank ragged. Playing behind Elliott, whose attacking style is more progressively patient than aggressive or agitating, Williams constantly popped up in attacking zones looking for a chance to get the ball into the penalty area.
Though clearly more comfortable on his right foot, he attacked the byline only slightly more often than taking space inside to offer Elliott a passing option.
Williams constantly looked to get both himself and the ball forward — a welcome sight for Liverpool fans accustomed to Alexander-Arnold's influence in the attacking phases of the game. Ultimately, after the Reds were trailing 1-3, 2-4, and 4-5 at various stages of the match, Williams bagged the game-saving assist that took the match to penalties.
Welcome to the big stage, son.
Williams Racing To The Top
Since that time, Williams' star has risen among the Liverpool and Welsh faithful. Albeit unselected, he's been on the bench for eight of the last fourteen first-team matches dating back to mid-December.
He played the full ninety minutes in all four FA Cup matches for Liverpool this season, which included a necessary assist in the 2-2 draw against Shrewsbury Town and the winning assist in the 1-0 reverse fixture that took them to the fifth round.
Arguably more importantly, he's bagged three vital goals for Wales in the final two matches of the U19 Euro Qualifying Stage, including a brace against Russia that ended 2-2. Thus, Wales topped their qualifying group and moved on to the next stage of the competition.
Then, of course, came his most recent appearance against Crystal Palace.
Prior to the fixture that eventually won Liverpool their first Premier League title after a Chelsea triumph over Manchester City on Thursday, Williams looked promising if unpolished. More to the point, he looked like an academy player — his attempted tackles were eager if not a little ungainly, he made large, somewhat awkward touches and cutbacks in an attempt to squeeze some space for himself, and his crosses ranged from dangerous to far too deep.
He even took a few attempts on goal against Everton in the FA Cup Third Round that, while blasted over the bar, showcased a kid hungry for the chance to impact a game though seemingly unable or unlucky to do so.
An 18-year-old anxious to make a statement and stamp his name on a match. Hardly an undesirable quality in a young player hoping to pull himself into first-team contention.
Sometimes, that anxiety can lead to mistakes. Nerves can take over during debuts and debutant seasons that cloud judgment or lead to potentially costly errors, especially at such a young age. You would forgive Williams if, perhaps, it took a couple of years or twenty appearances to feel more at ease playing his game among the first team.
It appears, however, that perhaps all it takes a boy like Williams is some cup competition success, a trip to Qatar, and some time sitting next to world-class players on the bench at Anfield to find his feet.
Completing all but one of his twenty-four pass attempts during his cameo against the Eagles, Williams was both tidy in possession and nearly devastating in attack on one occasion as he played a pass through to Salah with his weaker foot.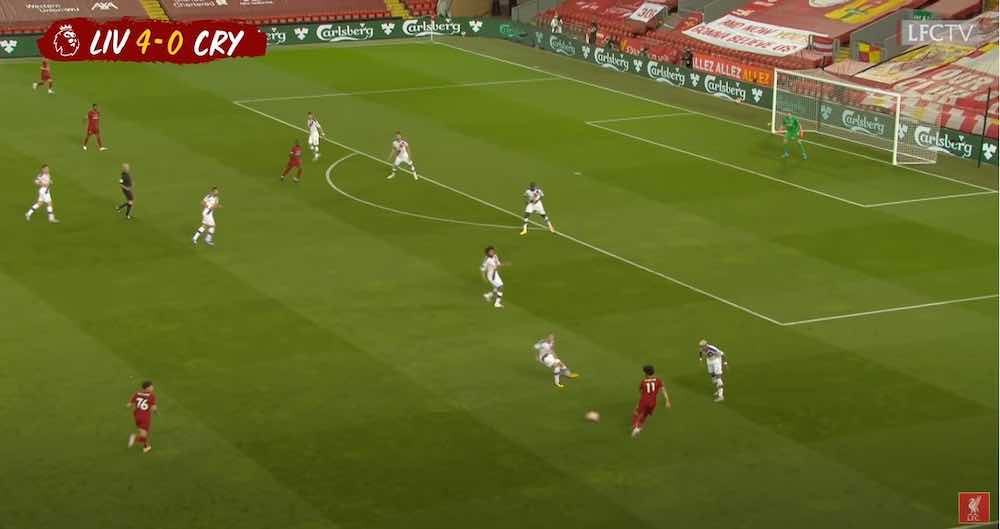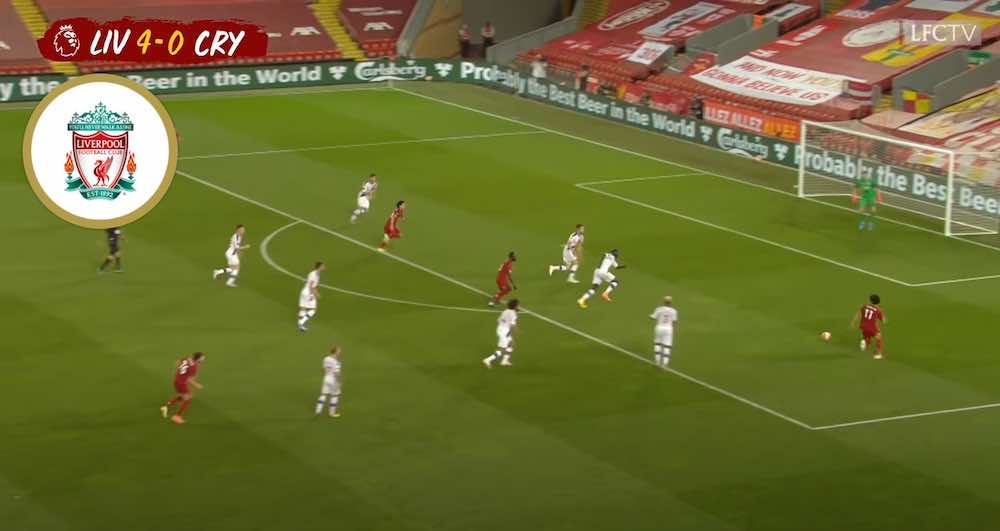 He also had two shots with one on target after a successful dribble around Luka Milivojevic at the top of the box. Defensively, Williams recorded two tackles (both successful) and won his only aerial duel while using his pace to ensure the submission of Palace's attack continued for the remainder of the match.
The nerves were gone, and for sixteen minutes Liverpool looked unchanged – no impetus was lost, Mohamed Salah was properly supported, and nothing was given away in the final defensive phases of the game.
Liverpool's Answer At Right-Back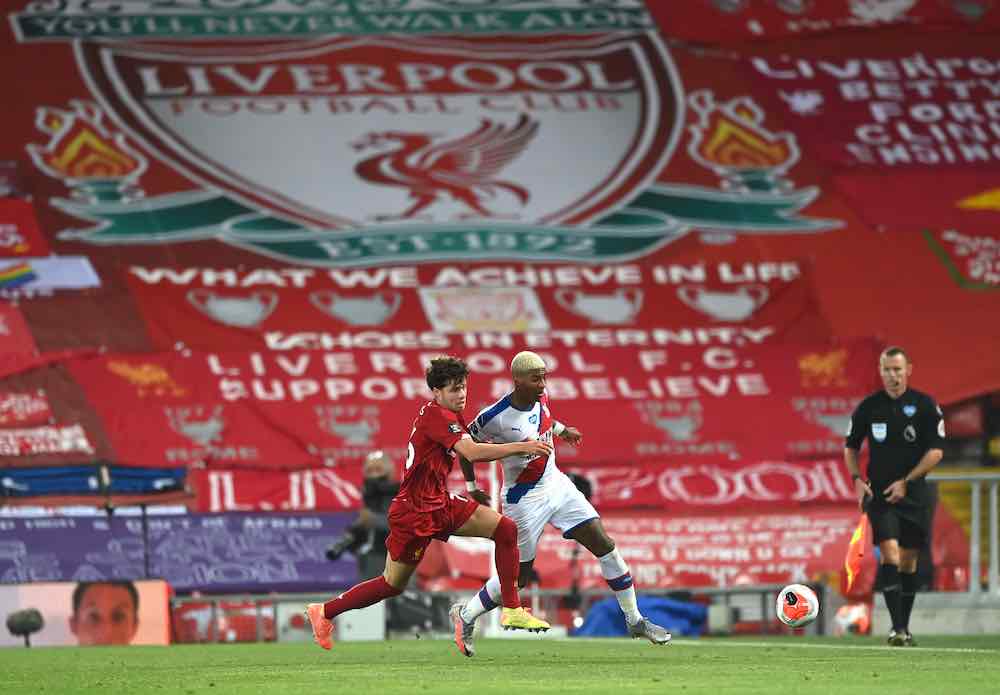 For the first time since Alexander-Arnold's emergence as the clear first-choice right-back at the club, there's been little talk of the club signing some form of back-up squad player since Williams came on the scene.
Other prominent, developing full-backs have been tossed around as potential acquisitions to take some of the pressure off the English revelation — Norwich City's Max Aarons, Bournemouth's Lloyd Kelly, and, in the days leading up to the Crystal Palace match, West Ham's Jeremy Ngakia are some of the U23 prospects that have been mentioned as potential paper talk targets.
These boys are all credible in their own right, to say the very least.
There's also been talk for about 24 months about the option of moving Alexander-Arnold into midfield one day. Admittedly, now-assistant manager Pepijn Lijnders primarily used the 21-year-old as a No. 6 during his time as an academy coach at the club.
But, the understandable drawback to that idea is: who replaces what Alexander-Arnold at right-back? Who can generate a similar amount of creativity? Who could come in and preserve the tactically-astute width created by the West Derby native and Andrew Robertson on the opposite flank? Would they work so well with central defender Joe Gomez in the near future, and potentially the likes of Ki-Jana Hoever later on?
Despite the fact that you've probably not known this kid for long, if at all, Neco Williams may very well provide the surprising, yet satisfactory answer to all those questions.
Perhaps now, then, is a good time to start remembering his name.