By George Nash.
On the surface, there might not seem to be a great deal of common ground between André Schürrle and the majority of people approaching the big three-O.
By their late twenties, most people won't have earned millions, most won't have lived and worked in three different countries, and most won't have experienced World Cup glory outside of Championship Manager.
At 29 years of age, most careers will have only just begun. For André Schürrle, the German forward who has plied his footballing trade for the likes of Chelsea, Fulham and Borussia Dortmund, his is coming to an end.
On July 17, Schürrle announced his retirement from football.
#Schuerrle steps down. At the age of 29. "I don't need applause anymore" https://t.co/jT2blwrLVU via @derspiegel

— Antje Windmann (@antjewindmann) July 17, 2020

"The decision matured in me for a long time," he told German newspaper, Der Spiegel, in an article published shortly after he had posted a short message on social media saying he was stepping away from the professional game. "I no longer need the applause."
In a career spanning 11 years, Schürrle can count one Premier League title, three domestic German cup competitions, and a World Cup winner's medal among his list of notable achievements. It's an impressively decorated return that rather fittingly reflects the talents of a player who spent the majority of his days at the elite level under the radar, his contributions almost always going underappreciated.
Even his defining moment on a football pitch, providing the assist for Mario Götze's extra-time winning goal in that game against Argentina in 2014, was as perfectly symbolic of a playing career as any single moment could possibly be. So often a vital character in the story, but never the headline, and never the hero.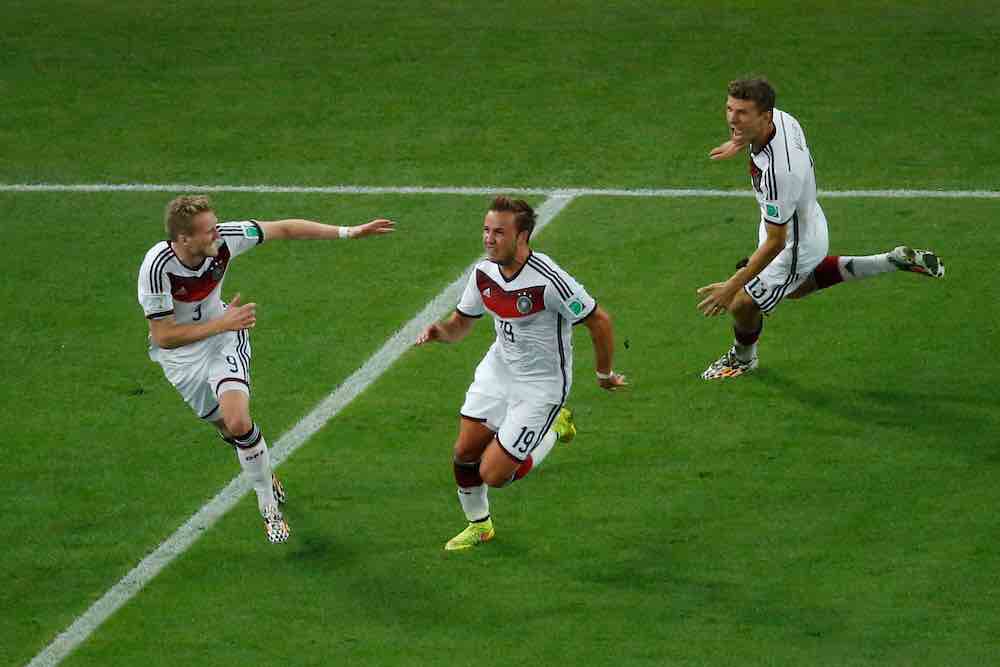 His retirement, however, might just change that. Calling time on a playing career before the age of 30, even by footballing standards, seems premature. Providing injury doesn't otherwise prevent it, most players in the professional game will continue playing well into their thirties, some into their forties (take Gianluigi Buffon), and for some, even their fifties (just ask the remarkable Kazuyoshi Miura).
While his own career might well have been in decline—he has most recently been playing in Russia for Spartak Moscow, on loan from Dortmund—Schürrle's decision is nevertheless significant for an altogether more poignant reason.
"The depths became deeper and the highlights less and less," he tells Der Spiegel. While it might not be explicitly addressed, mental well-being looks to have played its part in his decision.
Like Marvin Sordell and Accrington Stanley striker Billy Kee before him—who, unlike Schürrle, both openly cited concerns over their mental health as a primary reason for hanging up their boots—the German's retirement appears to continue the welcome emergence of an honesty in a sport that until only very recently, despite the tragic passing of players like Gary Speed, Zoe Tynan and Schürrle's fellow countryman, Robert Enke, seemed to associate mental health issues with weakness.
Schürrle's announcement is further indication that football is finally beginning to open up about its true feelings.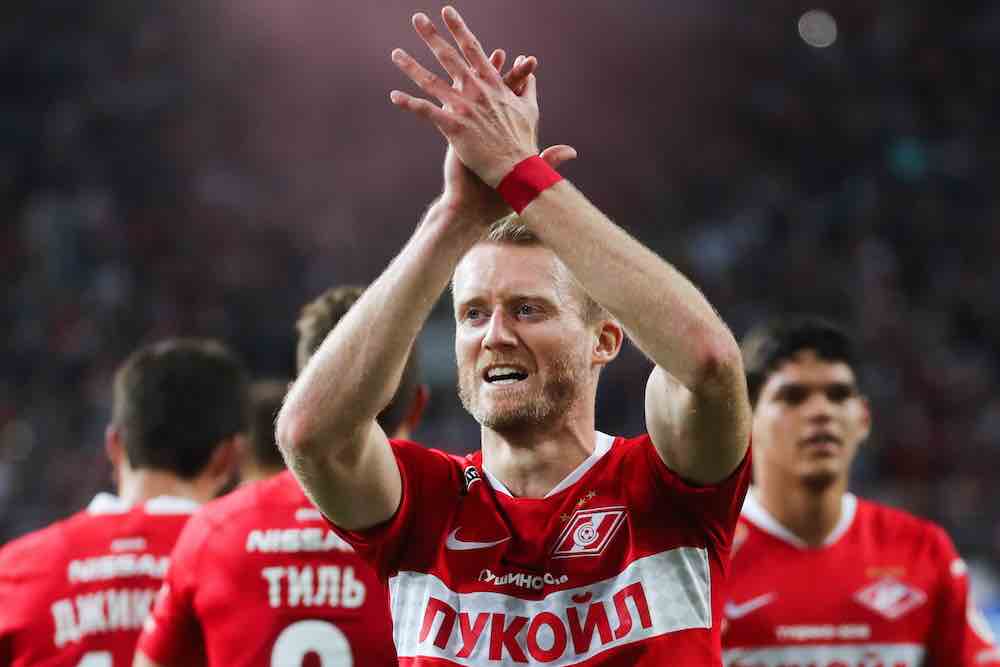 As little as 10 years ago, a player publicly admitting they were walking away from a job that, perhaps rivalled only by a Hollywood actor or a chart-topping musician, is seen as the most privileged of all professions because the depths were becoming too deep was a rare, if entirely non-existent, occurrence. And if they did, they might well be berated for appearing to take for granted a life that so many of us only dream of living.
The fact that players like Sordell, Kee, and now Schürrle can speak so candidly about their experiences is a sign of the progressive strides being taken in a game that for so many can so often feel far from beautiful.
As such, the perception, as well as the culture of mental health in football, is changing for the better. An honesty about one's feelings which was once framed as frailty is now viewed as bravery. What might once have been seen as cowardice is now commended as a selfless act in the name of loved ones and preserving familial relationships.
More broadly though, it's a vital reminder that beyond the goals, behind the glamour and beneath the often-garish fashion choices exists a still-very-much-youthful human being, complete with all the flaws and vulnerability that entails. They might have earned fortunes, have more passport stamps than many of us have Twitter followers, and won the greatest prizes in the game, but there's remains much we can all empathise with.
In that sense then, Schürrle's decision to leave behind the game he has worked his entire life for might just prove to be his most important one. More so than, say, the decision to clip an inch-perfect 113th-minute pass to help win your nation their fourth World Cup.