By George Nash.
From Guatemala to New Zealand, La Liga to the Isthmian Premier division, in every corner of the world and at any level, you'll struggle to find a football player whose career didn't start with the same single piece of guidance: "Remember to always keep your eye on the ball."
It's as timeless as it is obvious. During the last decade, however, football more widely, and the governing bodies that oversee it, appear to have one eye elsewhere.
Like smashed avocado and Instagram stories, football and fashion, in the modern era at least, seem to go hand in hand. A series of clothing lines, numerous ranges of Calvin Klein underwear and almost all dodgy hairstyles have affiliations to the modern game.
But in the last 10 years or so, football has taken a stricter approach to appearances on the pitch, with several rule changes that mean the colour of a player's undergarments, undershorts and even sock tape must all match that of their kit. The beautiful game, indeed.
Needless to say, the argument driving such amendments derives less from a desire to smarten up a rugged-looking centre-half than from a practical standpoint. Although it remains a stretch to think that anyone would conceivably accept a player blaming a misplaced pass on the deceptiveness of a thin strip of adhesive around the ankle.
Still, the choice to adorn the matchday kit with such accessories continues to be just that: a decision that rests solely with each individual. But what if football's governing bodies suddenly made it mandatory for all players to wear boots the same colour of the strip? Or, perhaps more alarmingly, matching shin pads?
What would happen then? Would players be asked to remove protective equipment that did not adhere to the laws and therefore risk serious injury? Would teams like Aston Villa and West Ham struggle to cobble together a starting eleven because two-thirds of the squad were unable to get their hands on a pair of claret and blue Predators? Or would they have to play barefoot instead?
Of course not, because such a thing would never happen. Only in the world of futsal — the small-sided indoor game cited by the likes of Messi and Neymar as being key in their early development — it has.
In the latest iteration of FIFA's Futsal Laws of the Game, released ahead of the 2020/21 season — whenever that might commence — it's stipulated that any goalkeeper wishing to wear arm or knee pads must ensure they are the same colour as the shirt sleeve or shorts, or else they will be directed to remove them before play can start.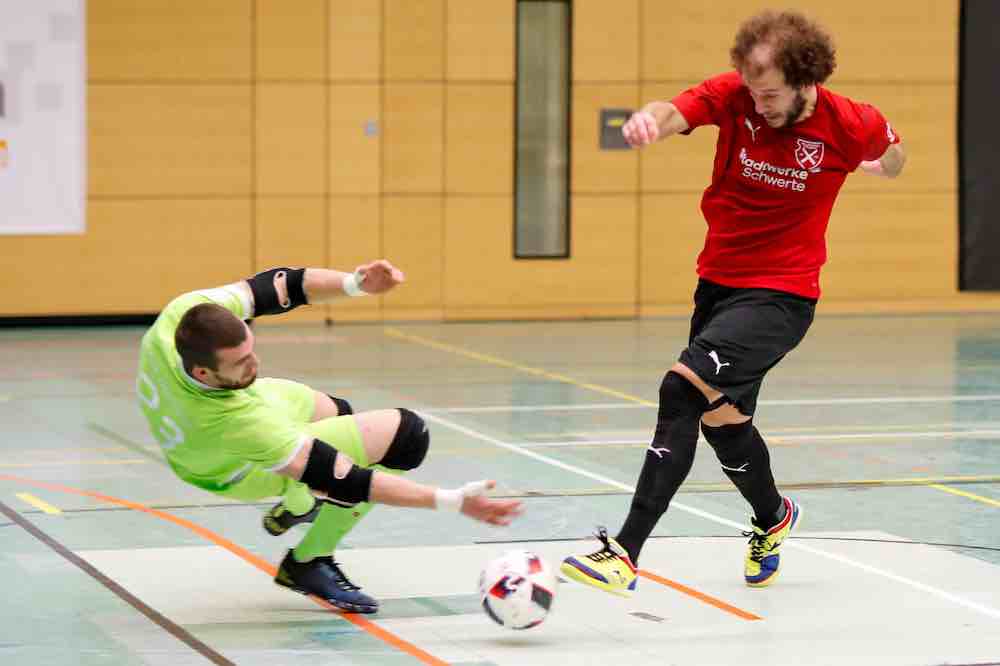 Unlike shin pads, knee and arm pads are not compulsory in futsal, but for goalkeepers, they are widely seen as equally vital pieces of protective equipment, rather than simply something to keep warm.
As such, FIFA's decision has been met with collective disdain from those within the global futsal family.
On social media, coaches and players alike — including England national team goalkeeping coach Andy Reading, England player and futsal blogger Doug Reed, and Brazilian-born Kazakhstani international Léo Higuita, widely regarded as one of the world's best — have publicly expressed their disapproval. A petition to reverse the rule change has also been started, garnering over 800 signatures in its first day.
Goalkeepers' protective knee & elbow equipment must now match the colour of the gk kit according to FIFA's rule modifications. Impractical & illogical change that highlights why consultation is essential. Sign the petition to insist on a u-turn. @futsalplanet97 @Futsal_Focus https://t.co/KKKGrTxqaf

— Doug Reed (@DougReedFutsal) July 7, 2020
FIFA's modification appears to have been made in the name of pragmatism but, in reality, it's likely to have the opposite effect. While it might be relatively simple for futsal's elite nations, clubs and players to get their hands on equipment in a vast range of colours, a large percentage of the futsal world (including the UK, which currently has no fully-professional teams) will find the task of acquiring suitable kit, and in the necessary colour (made all the more difficult given that many clubs have up to three different strips), a real challenge.
The supply of high-quality coloured pads is not currently there, and the expectation that goalkeepers will have to somehow find a way to dye their own equipment at home seems unrealistic.
More worryingly, however, is how the enforcement of the new rule will significantly impact the safety of those between the sticks. For a game played exclusively on hard surfaces, not being allowed to wear padded equipment because of something as trivial as its colour will undoubtedly increase the risk of injury for those where throwing their bodies on Polyurethane floors and hurling themselves at the feet of onrushing attackers is not only a regular occurrence, but a necessary one.
FIFA's decision to approve the change is rather telling. Not only does it exude a top-down irresponsibility, with the potential to impact both goalkeeper well-being and participation at amateur levels, it also signals the level of detachment that exists between sporting hierarchy and those outside of the professional sphere.
It's a rather careless one-size-fits-all approach that, while proven to be feasible in football, where players at all levels are spoiled for choice when it comes to purchasing colour-matching base layers, works much less well in a game like futsal.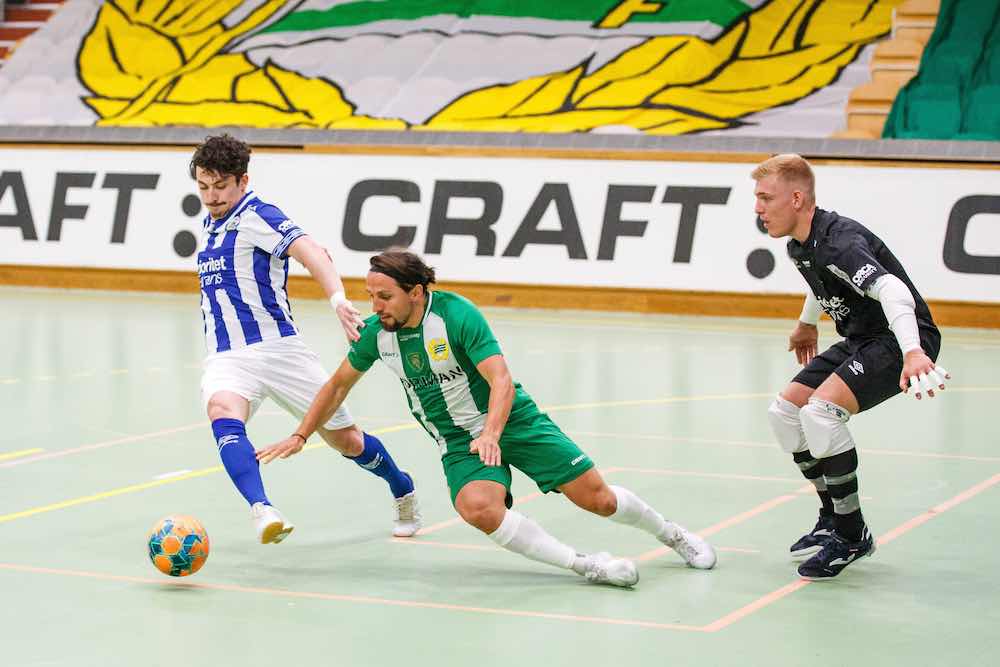 Perhaps herein lies the crux of the matter. With FIFA seemingly bringing the laws of futsal to become more aligned with those of football, it ignores the fact that these are two very different games. While on the surface they might appear similar and often discussed as if connected in some inherent way, many of the fundamental aspects underpinning futsal and football are quite distinct.
Be it equipment, tactics, or technique — in futsal, for instance, the ball is smaller and weighted, fouls are accumulated, and the toe-punt, perhaps the most maligned of all footballing manoeuvres, is a lauded skill — the two sports actually differ considerably, and assuming that ability in one equates to ability in the other is more than a little naïve.
It's like surmising that Andy Murray would excel on the Badminton court, or that George Ford would transition seamlessly to the NFL.
Given the current global situation, there are still many lingering question marks surrounding futsal, not least concerning when we will see it return and, indeed, what this will look like.
But equally important and pertinent is the question of how this new law will work in practice. And, perhaps more pressingly, whether it is needed at all.
While the sports halls remain empty and the toe-punting put on hold, for the sake of futsal's fearless, slightly mad unsung heroes, for the sake of their elbows and knees, it's one certainly worth asking.