James Rowe spoke to former England and Crystal Palace midfielder Geoff Thomas for WFi. They discussed his time at Palace, Crewe, and Nottingham Forest, as well as life after football and his charity work with Cure Leukaemia.
---
You retired from professional football in 2002. I wanted to ask you how are you enjoying retirement and could you also elaborate on the excellent charity work that you do with raising funds and awareness for different charities?
"I retired in 2002 due to a knee injury. My knee had finally given out at the age of 37, and I thought that I was one of these players that was intelligent enough to have something to back it up.
"I had a business in retail and I suddenly found myself thrown into a different world where it was full-on all the time. I worked every hour available to try and make a buck really.
"The charity work came about because I was diagnosed a year after I stopped playing with a form of leukaemia where, upon diagnosis, I was given only three years to live.
"At first it was three months, so three years seemed a bonus and life completely changed in a totally different direction from that point.
"My work with the national blood cancer charity, Cure Leukaemia was in the first place to say thank you to everybody who got me back to some sort of fitness after a two year battle with cancer, and Charlie Craddock the professor who saved my life.
"I have been working with him ever since and it is very fulfilling to see that we are making inroads to the successes of people surviving more from leukaemia than in my day.
"In 2003, with my particular illness, if you did not find a suitable match for a transplant you were dead within three years, and now it is a tablet. It is like having insulin for a diabetic. You can live with it and as long as you keep control over the right drug, you will be fine. It is not the death sentence as it was back then, and that inspires you to keep doing the work because we are in an endgame with this. There is going to be a point in the not distant future where we can say we have got rid of leukaemia.
"The charity work has been mainly getting people involved and understanding what the benefits they are involved in can do. It is like being in a football dressing room really, you build a team up that is strong enough to help you get to the end goal really, so nothing has changed in some respects."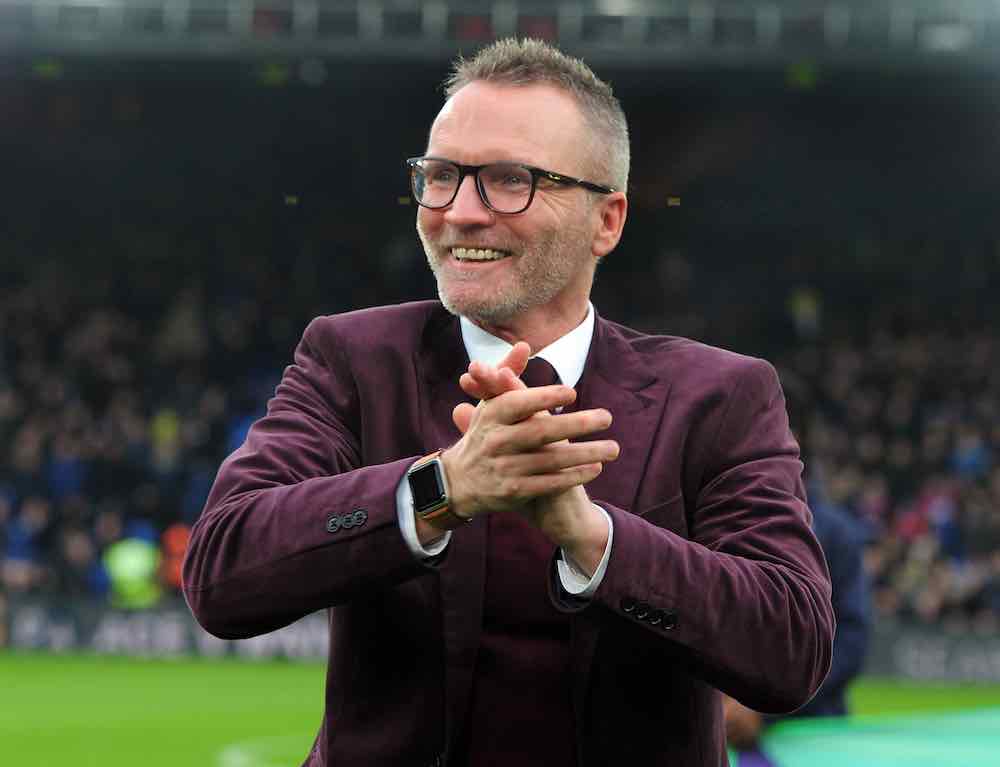 ---
You had two spells at Crewe Alexandra. How do you look back on your time at the club and do you have any highlights or memories?
"A lot of players back then, such as Ian Wright, Stuart Pearce, along with many others, came into the game late, and I was one of them.
"I was 19 years of age and was playing non-contract football at Rochdale. I had only played a handful of league games and Dario Gradi at Crewe Alexandra, who is a fantastic coach, saw something in me that probably a lot of people did not recognize.
"I spent three years with Dario and I really got an apprenticeship in what was needed to be a professional footballer. 18 years later, at the back end of my career when he asked me to come back he was still there. He had another group of young players in Dean Ashton, who went on to play for England, Rob Hulse, and David Vaughan who went on to play for Wales.
"He had a number of players there that he just felt with a bit of experience could go on and achieve greater things, and it was great for me in my final season as a professional footballer to play a part in that, which I thoroughly enjoyed."
---
You played six seasons at Crystal Palace and you had a very successful spell where you captained them to the FA Cup Final. How do you look back on your time at the club and do you have any special memories or highlights?
"Yes, my fondest years and best memories of my career were at Crystal Palace, without a doubt. I was a 23-year-old northern lad that had been in Cheshire with Crewe Alexandra, and I sort of found myself in South London and it was a life-changing experience both on and off the pitch.
"I found the pace of everything much quicker. I adapted, and I had to adapt very quickly, and I found myself captaining a side that were probably proven to be one of the best squads that Crystal Palace have ever had.
"Ian Wright and Mark Bright was one of the best centre forward partnerships that the league had seen, and it just sort of blossomed.
"There were players coming through at the time such as Andy Gray, who I partnered in midfield, which made Crystal Palace a dynamic team. There was skill and ability, and this drive, because there were a lot of players in that squad who had come into the game late and it was their second or third chance of making it.
"Everybody seemed to grasp that at the same time under the great leadership of Steve Coppell, who was a young manager, only 28 years old when he took over, but he was a very intelligent guy who let the team mold itself.
"The leaders came to the fore, and the rest of the guys benefited from what was around them and I am no different to that.
"I got England caps through Crystal Palace. I played nine times for England during that period and I was so proud to lead Crystal Palace out at Wembley, like you say, against Manchester United. The sad thing is we were only seven minutes away from lifting the FA Cup.
"It was Alex Ferguson's first piece of silverware. Manchester United were a good side that went on to dominate football for the next twenty years after that.
"I look back on my time at Crystal Palace and everything was a highlight. The momentum of my career just went forward every single game, and I loved every little minute of my time at the club."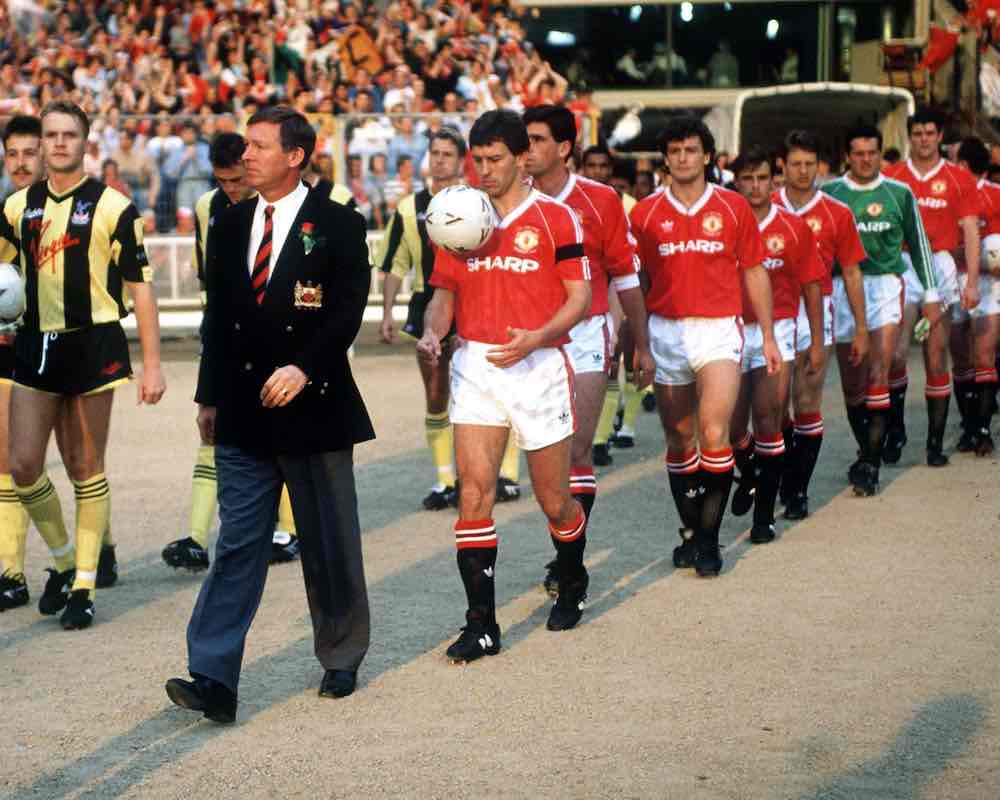 ---
By mentioning England, you lead me nicely on to my next question. You represented your country nine times and how do you look back on playing for England and what are your highlights and memories from international football?
"My international career is best remembered for my chance against France. I got my eye lines completely wrong and rather than beating the goalkeeper with a simple chance I more or less hit the corner flag.
"Football is a cruel place, and if you make a mistake at the highest level you are remembered for something like that, so I accept that.
"I was just gutted that I played nine games for England including some crucial qualifying games against some good sides. My only sadness in all that is that I never got the chance to play in an England shirt in a losing side.
"I always felt that I had more to give and I had more to learn in an England shirt and in those nine games I was just finding my feet. You are always under pressure for your place and there are a number of guys that are vying for your position, so if you did make a mistake you then open that opportunity for other players coming through.
"I look back and think that everybody's just equally as proud to pull on an England shirt, or any shirt that represents your country. It is a great honour.
"I made my debut against Turkey in a European Championship qualifier and we were winning at half-time. Graham Taylor actually pulled me off at half-time and he said to me: 'you have had a perfect start to your England career and I did not want you to go on, tire, and spoil it.'
"I was delighted that it was a positive outlook on my performance. Even a couple of games after that we beat Russia at Wembley and he pulled David Platt and I to one side and said: 'Listen, you two are the future of England in the way that you carry on playing like that,' and then David Platt went on to have a fantastic career in an England shirt and the countries that he played in, and unfortunately I fell short."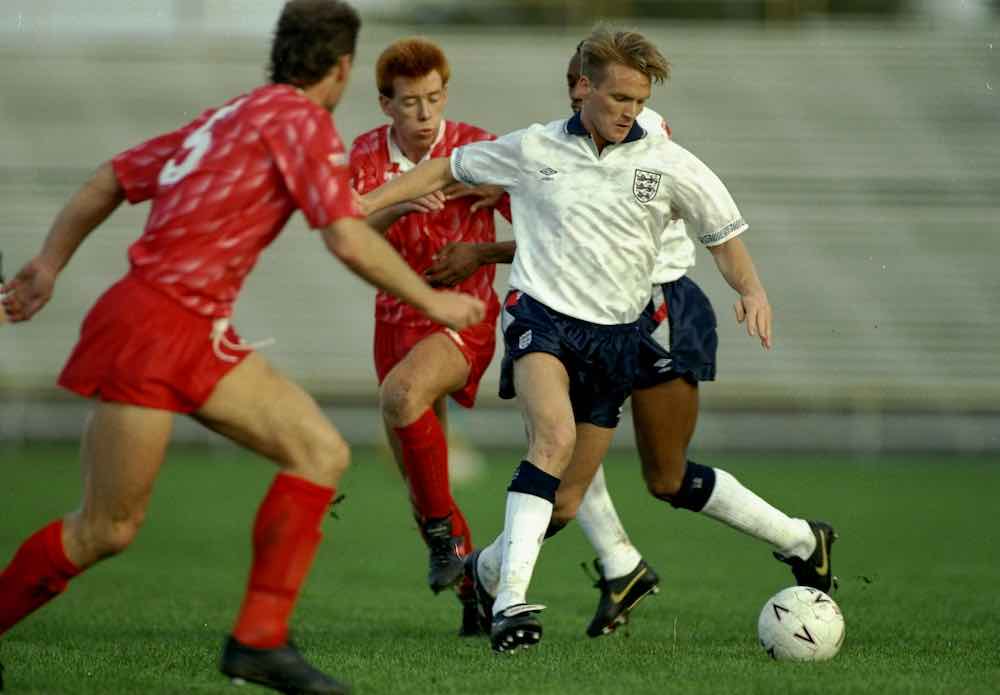 ---
You mentioned that you played alongside the likes of Ian Wright, Mark Bright, and Andy Gray at Crystal Palace. When you look back on your playing career at club and international level, could you say who were among the best players you played alongside?
"Without a doubt, Ian Wright. He had everything and was a natural goalscorer. I say natural, but he worked tirelessly at making himself such a natural goalscorer. Everything just became easy for him in front of goal. He never panicked, and he had the audacity to do things that other players could not even attempt. He was a top, top player.
"I played with slightly different players. Andy Gray was my partner in the Crystal Palace midfield and he was a totally different character to me. He was a little bit off the cuff, and he may not have approached every game as professionally as he wanted to, but when he came to the ninety minutes he was always there and he would be up there.
"Steve Bull at Wolverhampton Wanderers — he should have been recognized an awful lot at international level, but because he was staying loyal to Wolves he never left to play at a higher level and he never got the recognition he deserved.
"He had a totally different style to Ian Wright, but he knew where the net was and he seemed to score every time he had the goal in his sights, and sometimes even without that, he would score from all angles.
"I have been very fortunate to play with a number of good players, but those are the three that stand out for me."
---
Finally, Geoff, you mentioned Dario Gradi, Steve Coppell and Graham Taylor. When you look back on your playing career could you say who were the coaches and managers that meant a lot to you and played a key role in your development as a professional footballer?
"Well I think that Dario Gradi was obviously my tutor, and even when I went back 18 years later he was still like the Schoolmaster and he was someone that you feared if you got on the wrong side of him.
"When I went back to Crewe Alexandra, I was a little bit long in the tooth and when I did not agree with him on the training pitch he shot me down. It was like I was a 16 year old again and he put me in my place, and rightly so, and I respect him highly for that.
"Steve Coppell was such a young manager at Crystal Palace but his demeanour and knowledge of the game in terms of how bright he was and the way in which he nurtured that squad was brilliant. As a tactician, he knew what qualities his players had and how he could use their qualities against difficult opposition.
"He saw his team get absolutely hammered at Anfield 9-0 and in the same year we turned it around and beat them in the semi-final of the FA Cup. Steve played a big part in that. It was not just the players going out and putting in a great performance — he made big decisions in that Crystal Palace lineup and in how we played too.
"Another manager that stands out for me was Dave Bassett. When my career was struggling after a series of injuries at Wolverhampton Wanderers, I was just getting back into some sort of shape and Wolves decided after four years, and probably rightly, that they had invested in me and they did not get an awful lot back due to injuries. I went to Nottingham Forest and 'Harry' Bassett became like a father figure in some respects. He was very honest to a point that I had really not seen before in football, and the characters you thought he could not win over as a manager because of his reputation and the way he played football, he won them over.
"Nottingham Forest at the time were a pure footballing side, and he had a reputation of 'hit it long and get after it,' but players at the club warmed to him because when he had the players and qualities he made sure that the players enjoyed themselves and played to their abilities. He was a great guy and he stands out as being one of the top three managers for me."