By Chris Smith.
Although it has been disrupted by injury, John McGinn's first-ever season in the Premier League has to go down as a massive success.
Having won Scottish League Cup, Scottish Cup and Scottish Championship titles north of the border with St Mirren and Hibernian, respectively, the 25-year-old made a £2m move to Aston Villa in August 2018, ready to prove himself in England.
"He has to be one of my best ever signings because he has the determination to do well," said Steve Bruce, the man in the Villa Park dugout at the time of McGinn's signing.
"It took him about a minute to win over the Villa supporters because he crashed into a tackle and sprayed a 50-yard pass, and had a shot in first few minutes."
Use your football knowledge to make bets on the football stock market – Football Index
McGinn was a cornerstone of the Villa side that won promotion back to the Premier League last season, scoring six goals and adding nine assists in 40 Championship appearances as the Midlands club won the playoffs.
This season, he's managed three goals and two assists 26 top-flight games but it is what the 25-year-old brings to Dean Smith's midfield between the boxes which makes him so important.
McGinn is a superb ball carrier and has averaged 2.1 successful dribbles per 90 minutes in the Premier League this season — level with the widely praised Jack Grealish and behind only Keinan Davis (2.4).
As can be seen in his Smarterscout actions map below from the current Premier League season, McGinn loves to pick the ball up deep inside his own half and use his dribbling ability to progress his side forward quickly. Smarterscout also rate his dribbling at 93/99.
That is absolutely priceless to a side that often spends long periods of a match camped inside their own half with one or sometimes no passing options further up the pitch. It essentially makes McGinn a pressure release valve for Villa, getting them away from their own box quickly and safely.
However, McGinn is no one-trick pony and, as can be seen once again in his actions map, is well capable of spreading play to Villa's flanks — where the dangerous Trezeguet, Anwar El Ghazi and Co lie in wait — with raking long passes, while his short combinations with fellow midfielders like Grealish also stand out.
Of course, given their struggles this season, Villa are a side that spend a lot of time without the ball — only five teams have averaged a lower possession share than their 45.9% in 2019/20. That McGinn has averaged 3.8 tackles per 90 minutes this season and has a 'defending quantity' rating of 63/99 with Smarterscout shows a willingness to win the ball back for his side and the comfort with which he can not only play in a rigid defensive structure, but also thrive in it.
Villa have taken seven points from their last three Premier League games and look to have all-but secured their status in the top flight for next season. The catalyst for that was undoubtedly the 2-0 win over Crystal Palace early in July — a game in which McGinn completed two dribbles, made three tackles and managed three interceptions.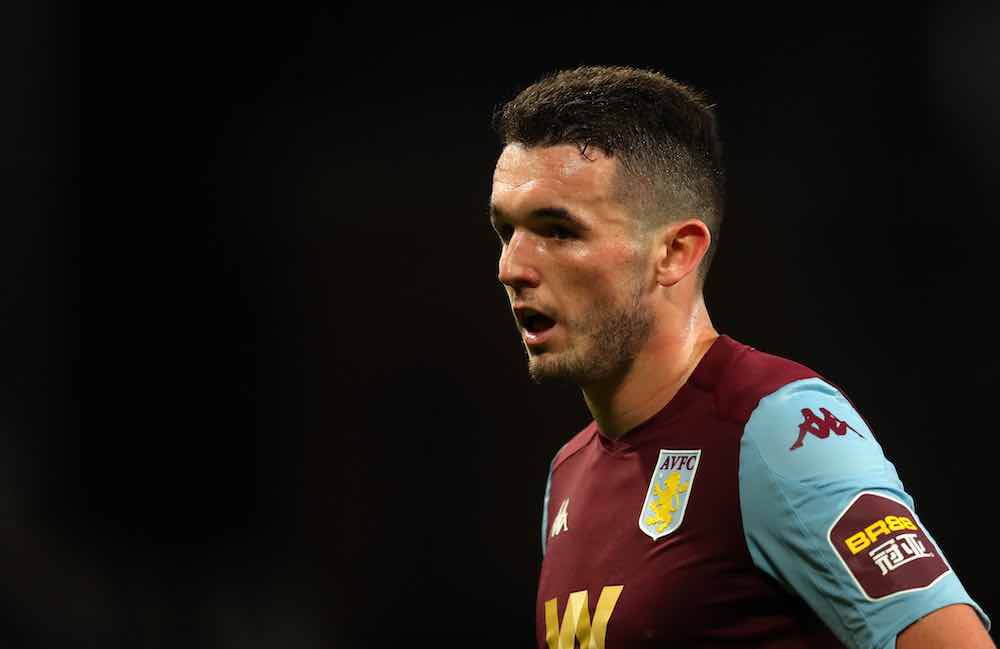 Such has been the 21-time Scotland international's form, McGinn is now being linked with a host of more established — currently, at least — Premier League clubs, with Newcastle United, Leicester City and even Manchester United among the favourites.
With the game of football and the wider world still emerging from the havoc caused by the coronavirus pandemic, many experts and insiders are predicting an unusually low summer of spending from even the biggest clubs.
"I'd be amazed to see the transfer market continue as it was," said Huddersfield's head of football operations David Webb (via BBC Sport). "Even the superpower clubs will think 'we don't have to go out and pay this fee any more'.
"I think it will lead to a big change in recruitment. Even the big clubs will be looking at salary caps, and recruiting within certain levels and saying they won't be dictated to by the markets any more.
"If this can happen once it can happen again."
It is therefore likely that most recruitment departments will be working harder than usual to find a bargain, rather than risking fees closing in on the hundreds of millions on established elite talent.
McGinn was signed by Villa for just £2m and despite signing a new contract with the club just last year, is unlikely to command the sort of fee someone like, say, Declan Rice would.
The former Hibs man has already demonstrated superb dribbling ability, measured and ambitious passing and defensive tenacity at the highest level and at 25, is just about ready to enter his prime.
With all that in mind, don't be surprised to see one of the Premier League's top clubs go after McGinn this summer. He would represent fantastic value for money.
Buy shares in John McGinn on Football Index – bet on the football stock exchange
---