James Rowe spoke to Oostende's Icelandic midfielder Ari Skúlason for WFi. They discussed his time in Sweden, his move to Belgium, qualifying for two major tournaments with Iceland, and the coaches who have played a big part in his career.
---
You signed for K.V. Oostende in 2019. How are enjoying your time in Belgium so far and how would you describe the club?
"I have really been enjoying my time at K.V. Oostende so far, even though our league position is not entirely satisfying.
"K.V. Oostende are a small club by the sea and very much a family club. They got promoted to the Belgian First Division seven years ago.
"Oostende is a very comfortable and nice club to play for. My family and I are also very happy in Belgium. We are entering into our fifth year here. My children speak perfect Flemish and are happy at school. We have also made a lot of friends here and we live in a quiet place so it's good for the family too."
---
You made many appearances for GIF Sundsvall in Sweden in a six-year spell at the club. How do you look back on your time at the club and do you have any highlights and memories?
"Yes, I have a lot of good memories from my time at GIF Sundsvall. At first, I thought it was going to be a small step and that I would not be there very long and I ended up being there six and a half years and GIF Sundsvall has a special place in my heart. My two sons were also born in Sweden.
"I have a lot of good memories but also a few bad memories being relegated twice and then missing out on promotion. I managed to play well in many games and score a lot of goals and provide assists so I look back on my time at GIF Sundsvall with very fond memories."
---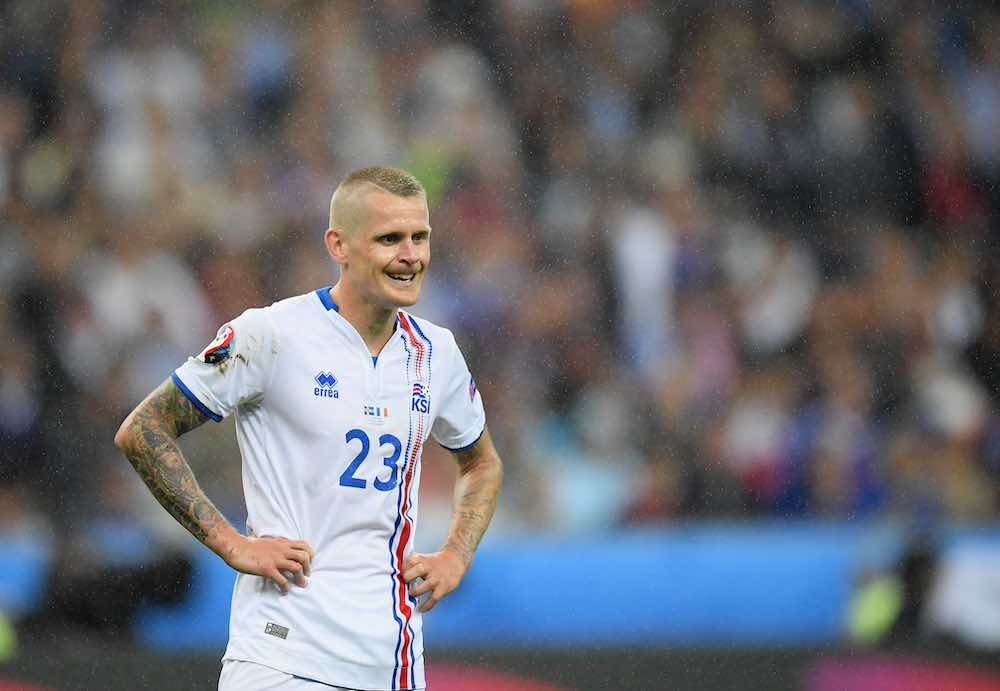 You have been capped many times by your country of Iceland. How do you look back on your international career so far and what are your highlights and memories from representing your country?
"I am very proud. I did not expect to play almost 75 games for my country. To be honest I never expected it to be that many games. I played as a left-back too, and I do not normally play as a left-back, so it was a surprise at times to get a call up in that position.
"We qualified for Euro 2016 and to go on to play every game in that tournament, and also go on to represent Iceland for the first time ever in the World Cup in Russia in 2018, were very special.
"I would also add that it is a massive achievement to qualify for two major international tournaments. If you think of the way we managed to qualify for Euro 2016 we were in a very difficult group with Turkey, Czech Republic and the Netherlands, and nobody thought that small Iceland would qualify for that tournament.
"The way that we work in Iceland we have very good facilities, a very good infrastructure, and a good youth coach too.
"Every coach in Iceland has a UEFA license and must have a UEFA license in order to be a coach, so I think that is the main reason that we are developing such great talents in the last 20 years. Also, most of the young players that move abroad from Iceland at a young age take the chance to move to the Netherlands, England or Italy, so that they will receive an even better education there.
"For example, our captain Aron Gunnarsson went to AZ Alkmaar along with Joey Guðmundsson who currently plays for Burnley in the Premier League. They were later joined by Kolbeinn Sigþórsson. I was also at the youth setup of Heerenveen in the Netherlands for three years."
---
You have accrued experience playing in Sweden, Denmark, Belgium, and at international level. Could you say who are among the best players you have played alongside so far in your career?
"During my time in the youth setup at SC Heerenveen, I played with Lasse Schöne. You probably know of him being based in the Netherlands yourself. He is a fantastic footballer and has gone on to have a fantastic career so far. He is currently playing for Genoa FC in Italy.
"Also, I played with Eiður Guðjohnsen at international level. Gylfi Sigurðsson is also a very good player. He is playing for Everton in the Premier League.
"I also played with a Danish player named Rasmus Falk. We played together at Odense BK in Denmark and he is now playing for FC Copenhagen. He is also a fantastic footballer.
"In terms of the top three, I would have to say my international teammates Gylfi Sigurðsson, Eiður Guðjohnsen and Joey Guðmundsson."
---
I can imagine playing in the positions of left-back and central midfielder that you have come up against some very good opponents especially at international level. Are there any that stand out for you?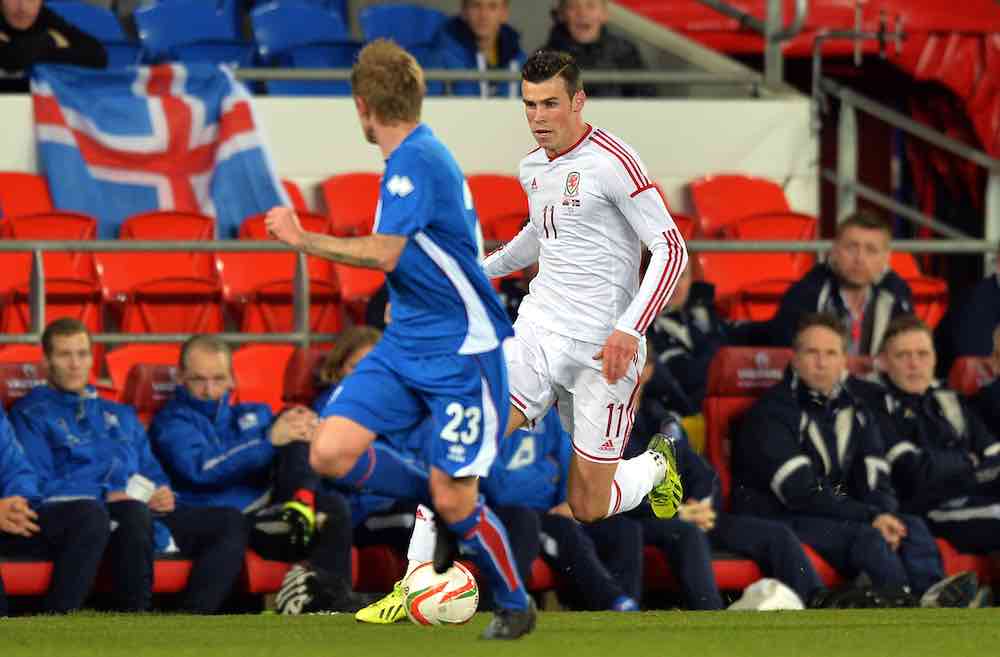 "Yes, I remember playing against Jamaican winger Leon Bailey when he played here in Belgium for Genk. He is now playing for Bayer Leverkusen in Germany. He absolutely destroyed me in the matches that we played against one another.
"He was such a quick player who would often cut inside to shoot but feet and wonderful technique were of real quality. You thought that you had him but somehow he managed to get away and then he was off on a rapid run.
"On an international level, I would have to say Gareth Bale. I remember playing one of my worst games for the national team when I played against him and he just ran past me like I was not even there.
"We played Wales in a friendly match in Cardiff so we did not focus too much on tactics, we just went out to play, and we had them in our grasp and then Gareth Bale scored and provided two assists to win the game for 3-1 Wales."
---
Finally, Ari, could you say who are among the coaches and managers that have meant a lot to you and have played a key role in your development as a professional footballer?
"At international level, I would say Lars Lagerbäck. He meant a lot to me and he gave me the chance and opportunity to represent Iceland.
"Lars Lagerbäck has a lot of qualities. He has a system and he [believes] 100% in that system and the way he wants to play. He gets all the players on that wagon to go with that system and that style of play. He is also a fantastic person to talk to and discuss things with.
"He has his rules and you have to follow them in order for the football team to have discipline, and you could see that in the way that we played when he was in charge of the Iceland national team.
"During our first couple of games with him as our manager we were a little bit shaky, but when the machine starts working it really went off and we qualified for Euro 2016 and had an amazing year together.
"At GIF Sundsvall I had a coach by the name of Sören Åkeby. He had a short [time] at Malmö FF and he won the Swedish Allsvenskan in 2000 with Djurgårdens who had, at that time, a fantastic team. He gave me the captain's armband at the club and put me in the midfield.
"When I arrived at the club I was a winger and he put me in central midfield and that was the moment that my career changed. I learned a lot from him and I owe him a lot to because we had four years together and he was really good for me."