By George Nash.
In the aftermath of last weekend's Champions League final, there were many things to dissect and discuss. Kingsley Coman's performance; Neymar's tears; Thiago's future; Thomas Müller's brain; Steve McManaman appearing to confuse Superman with Gandalf the Grey…
Of all the names grabbing the headlines, however, it's somewhat fitting that the one notably absent from the Lisbon debrief is a player whose contribution has largely gone unnoticed: Bayern midfielder Leon Goretzka.
Or, rather, it would be fitting, were it entirely true. The Bochum-born 25-year-old did get a slice of media attention, but not for the reasons his performance against PSG merited.
Instead, it was a photograph of the German international posing with Europe's most prestigious prize, posted on social media less than 24 hours after Bayern had completed a historic treble, that got heads turning.
It wasn't the gleaming silverware that caught the eye either, but the sight of a topless Goretzka's chiselled physique, a torso as if it were carved by Michelangelo himself, that got the internet talking.
Do you think Leon Goretzka has been working out?#UCLFinal pic.twitter.com/siDesTMYxt

— Football on BT Sport (@btsportfootball) August 24, 2020
The collective admiration has stemmed largely from the remarkable physical transformation of Hansi Flick's dynamic midfielder. An astonishing, six-month transition that wouldn't look out of place in a Marvel movie. But the focus on Goretzka's transformation is at once misplaced and entirely apt.
His bodily development off the pitch, while impressive, is little more than a tangible representation of his growth on it: from a lean playmaker to a robust, fully-fledged box-to-box midfielder. Like so many others during Flick's short tenure, Goretzka's rise has been rapid. A once-promising talent has become a vital component of Bayern's dominance in only a matter of months. A world-class cog in a world-class machine.
But for someone who physically fits the image of the modern athlete, Goretzka is a player cut from an altogether more vintage cloth. He is, in many ways, an incarnation of the enforcers of old. One of the last remaining links to an era of midfield workhorses that once dominated the sacred turf of Europe's footballing summit.
Against PSG, he epitomised how such principles have been the true driving force behind the Flick philosophy. While the goalscoring instincts of Robert Lewandowski, the emergence of Serge Gnabry, the flair of Coman, Ivan Perišić and Philippe Coutinho cannot be understated, it's Bayern's fearlessness, their tireless work ethic and their aggressive press that has allowed them to so competently snuff out the flame of the continent's so-called elite.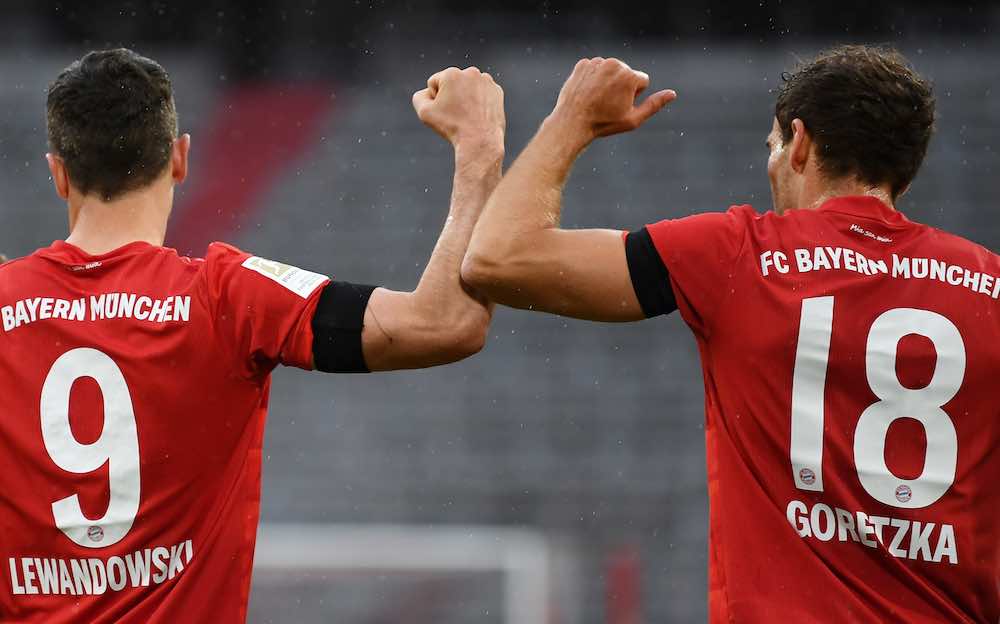 In just over 90-minutes on Sunday, Goretzka showcased those all-important, underappreciated facets that now seem so often lost in a sea of flip-flaps, freestyling, stepovers and nutmegs.
Be it charging into the opposition third, popping off shots from the edge of the box, or tracking a late burst by Marquinhos into the Bayern penalty area, he seemed to be everywhere, dominating his opposition in ways that cannot so easily be measured by numbers or statistics.
Like Müller, it was those less glamorous aspects of the game Goretzka seemed to excel in—the efficiency in possession, the strength, the deceptive pace, the composed decision making, the unselfish mentality—that ultimately proved just as crucial in the German titleholders finally finding a way through Thomas Tuchel's impressively disciplined French champions.
For young midfielders growing up in a world of flicks, tricks and 'tekkers', for those perhaps not blessed with aesthetically pleasing technical prowess or lacking the FIFA-esque creative flair of their counterparts, on the biggest club stage of them all, Goretzka proved that there's still a place for the traditional general in the contemporary engine room.