By James Nalton.
RB Leipzig are far from The Baddest Football Club in the World, but that means little given the competition for this particular title is so strong.
Despite having the distinction of being Less Bad, there has been plenty of backlash on the back of RB Leipzig's progress in this season's Champions League, as they saw off Atlético Madrid to set up a semi-final tie with fellow baddies, Paris Saint-Germain.
When two heels go head-to-head it can often mean one is about to become a face, but there will be no face turn from a project which has been fairly brazen about its commercial aims, and one which has openly disregarded the foundations on which German football is built.
It's within the context of German football, and the culture surrounding it, that RB Leipzig have been judged for a number of years, long before their rise to the upper echelons of the Bundesliga introduced the club and the issues surrounding them to a wider audience.
They have been criticised in Germany since they began their journey from the lower divisions in 2009. These aren't all jealous attempts to takedown a newly successful club challenging the storied elite, the concerns have been consistent for some time.
"There have been huge protests and a lot of hostility from supporters of FC Sachsen Leipzig and 1. FC Lokomotive Leipzig," DW reported in 2010 when RB Leipzig were one year old and still in the regional leagues.
"They're worried about a decline in traditional fan culture and the commercialisation of football in the region."
At the same time, RB Leipzig are not in the same league as many other European clubs whose owners may also come in for criticism. Lumping them in with their upcoming opponents, PSG, in an attempt to explain the hostility towards them, only muddies the waters and ignores the history of this situation in the context of German football.
This is why, from outside Germany, the criticism of RB Leipzig can seem harsh and over the top, and as said criticism has ramped up so has the number of RB apologists.
On the face of it, RB Leipzig are no different to many other European clubs that are built on a capitalist business model of selling football as a product to make money and, in many cases, using the world's most popular game as a marketing tool for something else.
Even some of the most lauded, historical clubs around the world have some underlying Badness as a result of their own capitalist ventures, but the context within Germany itself is quite different, and the perception of RB Leipzig being 'not that bad' *Partridge shrug of the shoulders* arises when this context is ignored.
50+1 and Supporter Ownership
In German football, the supporters, or members, are required to hold at least 51% of the shares in their club, giving them a majority say as a collective. This is by no means a perfect system and many fan groups believe the 50+1 rule doesn't go far enough. Some have even broken away to form their own clubs where supporters maintain 100% of the shares.
Most Bundesliga sides now have outside investment among the other 49%, and commercialisation has seeped into the league. Only a handful of clubs, including Mainz 05, Union Berlin, Schalke 04, and SC Freiburg, are still fully member-owned, while only Union and Hertha Berlin play in Bundesliga stadiums that don't bear the name of a sponsor.
But the 50+1 rule is responsible for much of what makes German football attractive, authentic, and leads to praise from supporters in other countries who feel alienated by their own clubs.
In order to control the promotion of their Red Bull brand, RB Leipzig have gone in the opposite direction to many other German sides, managing to swerve the 50+1 rule by ensuring shares are too expensive for fans to buy and limiting those shares to a small number of people.
"While membership at Dortmund costs adults €62 per annum, being a 'gold' member at Leipzig will set you back €1,000 a year — and that still only makes you a 'supporting' or non-voting member," the Guardian reported in 2016.
"Even after being forced by the German FA to open up their membership structure in order to get a licence for the first division, RB Leipzig only have 17 members proper — the majority of whom are either employees or associates of Red Bull."
Lawn Ballers
Red Bull were not permitted to name their team Red Bull Leipzig due to rules around team name sponsorship in the German Bundesliga. To get around this issue, they went with the ridiculous moniker "RasenBallsport", which translates to English as "lawn ball sport", in order to at least attach an RB to the front of their name.
They play at the Red Bull Arena and bear the Red Bull logo on their shirts and crest. Their nickname is Die Roten Bullen (The Red Bulls) and their mascot is a red bull. They're not fooling anyone, but they don't want to. They are brazenly a Red Bull club in the German leagues, despite rules designed to stop them being.
And it's not just about selling more pop, it's about building a brand. Just as Coke used films and actors to help build their brand from the 1980s onwards, Red Bull are using football and footballers. But while some filmgoers and other football leagues are less averse to this, much of German football culture is dead against it.
Industrial Evolution
It's true that many historical clubs around the world were formed on the back of local industry and some were bankrolled by local businessmen. Many saw success in the 20th century on the back of such heavy investment from outside sources.
In Germany itself, Bayer Leverkusen were originally the works team for the Bayer pharmaceuticals company, and Wolfsburg were formed as the team of the Volkswagen factory workers.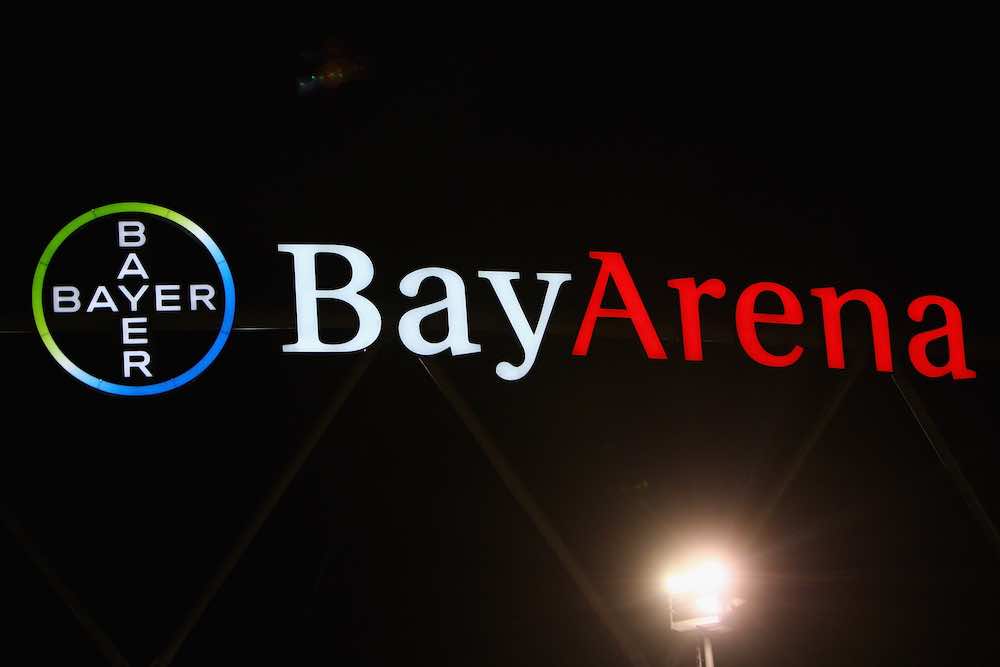 These historical German clubs were permitted to keep their 'sponsorship' names due to the way they were formed and subsequently evolved. RB Leipzig supporters and apologists will point to double-standards here, but although these clubs carry branding they were founded under completely different circumstances, in a different time, as teams for the workers, though still come in for criticism (as do Hoffenheim).
The most high profile German club, Bayern, are themselves far from perfect. Their links to Adidas, Audi and Allianz aren't exactly hidden, and similar sponsor-influence can be seen other clubs, but this is what makes the 50+1 rule so important, and makes so many angry at RB Leipzig's disregard for it.
Bayern's fans protest against their own club as much as they do others. That's the point of fan ownership — having a say and holding your own to account. RB Leipzig fans will never have this say.
Ultras Scene and Heard
As Germany's leagues developed, a different form of club ownership remained. Most clubs exist as Eingetragener Verein, or registered associations (the e.V. seen in the full name of most German clubs).
These associations were built around communities of supporters who have the majority say in the way clubs are run. It means the clubs retain a unique local identity and prevents them becoming characterless, identical, soulless marketing vehicles.
Some outsiders may disparagingly call sections of these supporters groups 'ultras', some may do so in a complimentary manner depending on how they view the meaning of the word, but when it comes to holding their clubs and governing bodies to account across the board, across the leagues, and across different fanbases, these ultras or supporter groups are important.
They often tip the scales in the right direction. It is they who campaign for the low ticket prices the German leagues are regularly praised for.
It is they who push for traditions to be upheld in favour of the fans, and for these traditions not to be obstructed by TV money to the detriment of the matchday experience.
It is they who support their communities during times of need, using club resources to help people in the areas the clubs are based.
It was they who said that if football is to return at all in Germany during the coronavirus pandemic, it should return throughout the leagues rather then just at the top level. As a result, Champions League sides (including RB Leipzig) passed money down the leagues, and to the Women's Bundesliga, allowing them to continue.
They hold their clubs, and often themselves, to account. But RB Leipzig supporters are not always able to do the same, and on occasions have been actively prevented from doing so.
Politics at RB Leipzig
It's not just the energy drink branding and promotion that leaves a sour taste, it's the apparent political stance that comes with it.
In 2015, RB Leipzig supporters protesting against far-right German nationalist group LEGIDA, were prevented from entering the stadium to display their banner, and a small number were banned altogether.
"We will not approve banners with political messages, that's not what a stadium and a football game are for," Oliver Mintzlaff, RB Leipzig's CEO, said in April 2017.
This goes against the fan and community activism on which German football has been built, and against everything a lot of those fans stand for. It shows the club are willing to suppress the supporters voices for the sake of the brand, and is the reason they have dodged the 50+1 model.
RB Leipzig view vocal, politically active supporters as bad for business but, like all the best bad clubs, are more than happy to attract passive support from elsewhere.
One of the ways they do this, and one of the ways they build their brand, is through an excellent system of player scouting and recruitment, and an entertaining style of play.
Global Scouting for Global Support
For an analyst, scout, or coach, the Red Bull system is often seen as a blueprint. They scour the globe for emerging talent, sign them up to one of their clubs, and watch them progress through the ranks until they eventually play for RB Leipzig or are sold elsewhere for big money.
Amadou Haidara (FC Leifering, Red Bull Salzburg, RB Leipzig), Tyler Adams (New York Red Bulls, RB Leipzig), Hwang Hee-chan (FC Leifering, Red Bull Salzburg, RB Leipzig), and Naby Keita (Red Bull Salzburg, RB Leipzig, Liverpool) are just a few examples of players who have gone through two or more Red Bull clubs.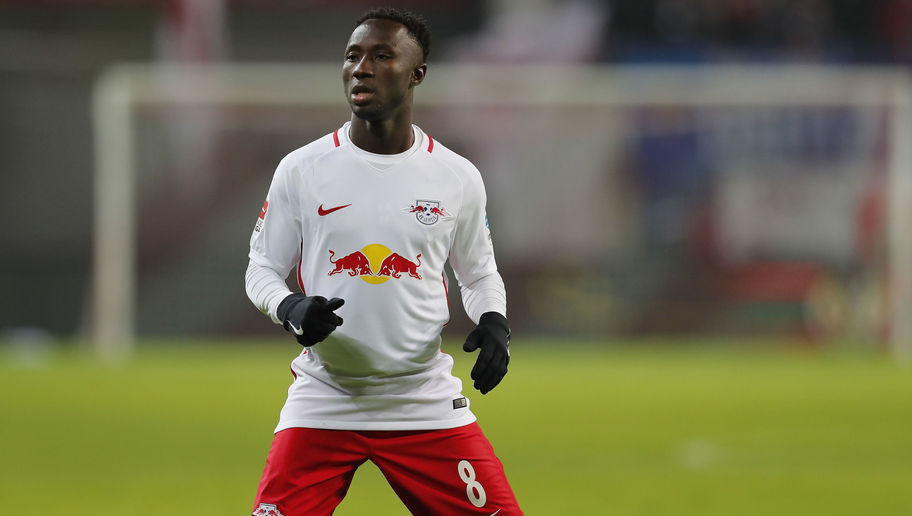 It's a conveyor belt of football players and coaches whose talent and attractive style of play improves the perception of the brand. RB Leipzig head coach Julian Nagelsmann is one of the most lauded young coaches in the game, and there is no shortage of praise for club's style and recruitment process. The Red Bull logo gets plastered all over the always-positive scouting videos and analytical articles. Free PR. Free publicity.
Meanwhile, RB Leipzig's English-language social media accounts almost celebrate player sales like they might celebrate a trophy. Keita's move to Liverpool and Timo Werner's transfer to Chelsea were milked for all they were worth. The club's marketing departments used them to attract more eyes on their brand from English-speaking countries and fans of the buying clubs across the world.
What's the Alternative?
It's alright pointing out the numerous Bad Clubs and booing the capitalism, but what's the alternative?
Not too far away from the majority of football fans, there will be a club doing things differently, or at least trying to.
The idea of 'success' may need to be altered, but seeing as the vast majority of clubs never win anything anyway, that might not be as difficult as it sounds.
In 2017, with promotion from the 2. Bundesliga looming, Union Berlin fans displayed a banner about not wanting to go up to the Bundesliga. Scheisse… wir steigen auf! (shit… we're going up!) it read.
Though it was tongue in cheek, maybe there was some truth in it. The second division suited their style and model of ownership and wouldn't lead to pressure to accept outside investment in order to 'compete' in the top flight, but they have since proven they can remain in the top division and retain their core values.
Successful football can be enjoyed in a more active and involved environment, at clubs that have a better connection to fans and the local area, and a better relationship with the rest of the world as a result.
One where the supporters literally support the club, rather than lining the pockets of a billionaire owner or helping some rich entity build its brand or change the way it's perceived on the world stage. And, if the right processes are in place, there is no reason a supporter-owned club can't be as good at developing players from their local area as the Red Bull clubs are at developing those from around the world.
It's difficult, nigh impossible, for supporters to sever existing ties, which is something many owners play on and take for granted. While football clubs can still be defined by their fans and fans can still define their clubs, it's becoming increasingly rare that the owners of clubs at the top level truly represent those fans.
There's also an idea that these clubs can be rescued from commercialisation from within, or at least held to account by independent fan groups but, at the top level, football as a business may have reached to point of no return and could even be heading for its own financial crash.
RB Leipzig being seen as the norm is perhaps an indication of how accepted commercialisation in football has become, and they might even be becoming neoliberalism's football hipsters. The new, alternative, plucky bad club going against the other European clubs that have been bad for ages.
They may be far from The Baddest Football Club in the World, but that doesn't make them good or immune from criticism, especially in the context of German football.