By Howard Green.
Norwich were able to get their Championship season off to a good start, securing three points at Huddersfield on Saturday thanks to a goal from 19-year-old striker Adam Idah.
The game was a little scrappy, and Huddersfield were desperate to prevent Norwich taking a hold of the game. According to Daniel Farke, referee Geoff Eltringham apologised after the game for two instances in which he should have given the Canaries a penalty.
The 2019/20 season saw only two penalties awarded to Norwich in the Premier League, with many fans believing that if they had been awarded a few more, their points tally may have been a touch higher come the end of the season.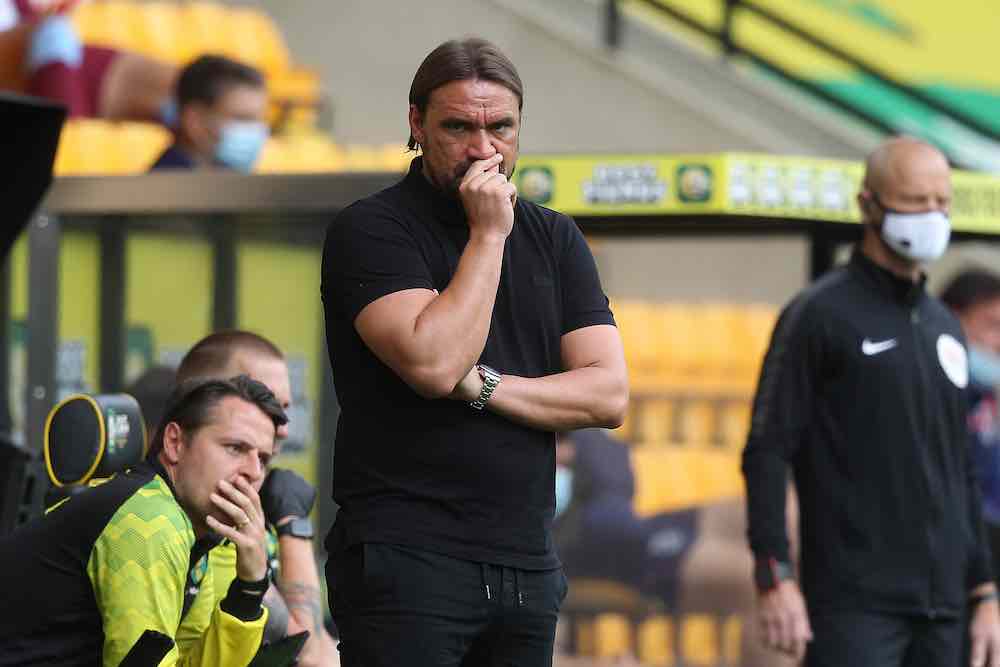 The best display of penalty taking for Norwich that season came in their penalty shootout victory against Tottenham in the FA Cup fifth round. However, much of the praise from that match was given to goalkeeper, Tim Krul, who saved two penalties after doing research on the Tottenham takers.
Maybe, like Krul, some research should be done, but this time into who takes the penalties for Norwich. If other Championship teams follow Huddersfield and focus on preventing Norwich getting any kind of grip on the game, it's likely we may see a number of penalties in Norwich's favour throughout this campaign.
So it's worth asking the question, who should be Norwich's penalty taker?
Mario Vrančić

Vrančić was Norwich's preferred choice for spot-kicks at the start of the 2018/19 season following the departure of James Maddison. He became the de facto penalty taker after scoring two out of two penalties in the season prior, one of them being in an FA Cup shootout against Chelsea.
Mario Vrančić pic.twitter.com/WWOSUpnokG

— Howard Green (@1howard7) September 14, 2020

He took his first penalty in the 2018/19 season against Wigan at home and scored, but his next spot-kick, against Sheffield Wednesday on the 13th of November, became his last. His shot lacked power and was caught by goalkeeper Cameron Dawson. He has not taken a penalty since.
It's difficult to gauge a penalty technique from only four penalties, but Vrančić takes his penalties with his left foot and has never aimed for the top corner.
Vrančić remains the player in the current squad who has taken the most spot-kicks for the club. He was also the only player to score a penalty in the 2018/19 season, despite Norwich being awarded six.
The jury is out on whether Vrančić should be the preferred penalty taker, as since his miss at Wednesday, he has never been on the pitch when Norwich have been awarded one.
Teemu Pukki
Pukki has appeared to be the preferred penalty taker since the start of the 2019/20 season. His first came in the fixture after Vrančić's miss, but he had similar luck and failed to score against Millwall in a 4-3 victory at Carrow Road.
Since then, Pukki scored both penalties he was given in the Premier League, both in January against Bournemouth and Tottenham respectively.
Teemu Pukki pic.twitter.com/pXzTRJO40x

— Howard Green (@1howard7) September 14, 2020

Pukki obviously strikes with his right foot but he does not have a consistent direction, which is definitely a great quality in a penalty taker. He is also the penalty taker for his country, scoring all three he has taken for Finland. He also has penalty experience from his time playing for Bröndby IF.
Only missing two out of 11 in his entire senior career, Pukki will likely remain the preferred choice, but with a lacklustre end to the Premier League restart for him, he may not be playing as many matches for the Canaries and therefore may not have the chance to take them so often.
Adam Idah and Todd Cantwell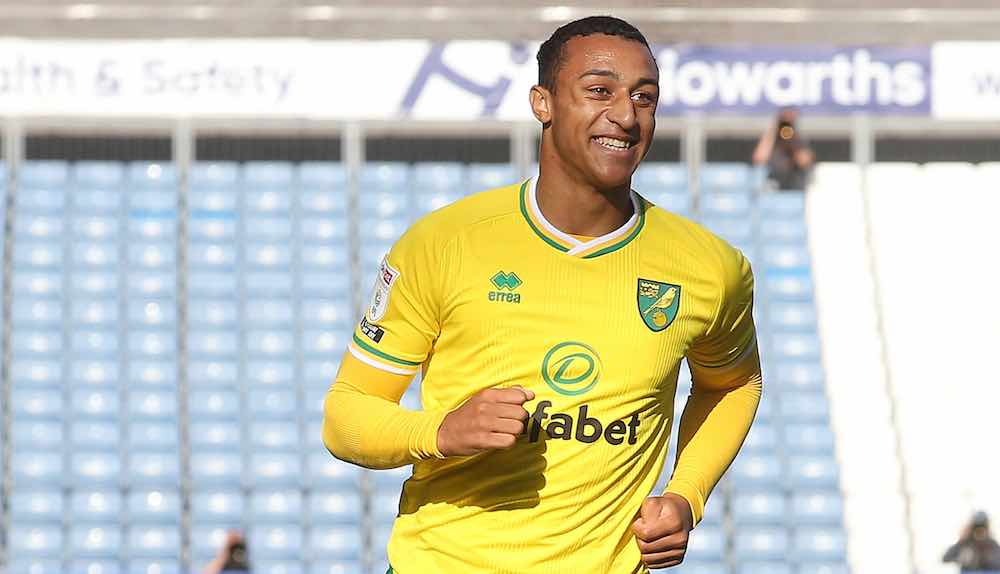 Although both contenders for this job, Idah and Cantwell are still inexperienced. Both scored in the penalty shootout against Tottenham in the FA Cup last season, with Idah also scoring one in a win over Preston in the FA Cup.
Neither have missed a penalty playing for the Norwich U23s, either, with Idah also scoring penalties for the Ireland U21s.
Adam Idah and Todd Cantwell pic.twitter.com/gMYCE37BAh

— Howard Green (@1howard7) September 14, 2020

The reason they're together is that they both have a perfect youth and senior record, but also exude confidence.
Before Cantwell took his penalty against Tottenham, he was doing keepy-ups in front of Michel Vorm before scoring a penalty any player would be proud of.
Idah's penalty, meanwhile, flew right into the top right corner of Vorm's net — barely worth trying to save. They're certainly not afraid to aim for the top corner.
Cantwell will likely gain more appearances than Idah this season, if he remains at the club, but for the sake of development and confidence, Farke shouldn't be afraid to put these two on penalties.
Jordan Hugill

Hugill is the only new signing who has a senior penalty record. He has scored four out of the five penalties he has taken — one for Preston and three for Middlesborough.
Hugill strikes with his right foot and consistently aims for the centre of the goal. He has never participated in a penalty shootout, but he definitely offers reliable penalty cover if either Pukki or Idah are not playing.
Jordan Hugill for Preston and Middlesborough pic.twitter.com/zZhpHLlkdj

— Howard Green (@1howard7) September 14, 2020

It is hard to evaluate from the senior records of Norwich penalty takers whether they're capable of taking them, especially considering the unpredictable nature of the penalty kick, but this has proven that Norwich are in safe hands penalty-wise and that there isn't much need to decide which individual candidate is strongest.
Despite the club's poor penalty record last time out in the Championship, this time around we should expect them to bag a goal more often than not when awarded a spot-kick.
What this also proves is that there will almost always be a reliable penalty taker on the pitch for Norwich in every match.
Idah, Pukki and Hugill are all strikers, so at least one of them will be on the pitch at any given time.
The spreadsheet with the relevant data can be accessed here.