By Raj Chopra.
Final score: Manchester United 1 Tottenham Hotspur 6. Yes, that's right 6. Three games in and Man United have one win and two losses.
The manner of those losses can only be described as shambolic, and there is a large amount of negative energy at United right now.

Speaking to many fans after the game, there is a sense of 'we knew this was coming'. Probing further, the response is a mix of 'we have not got the players in during the transfer window' and 'Ole Gunnar Solskjaer is not up to the task'.

Solskjaer was brought in to appease the fans, and would pose no threat to the United chairman, Edward Woodward, in terms of exposing the failings of the club's hierarchy.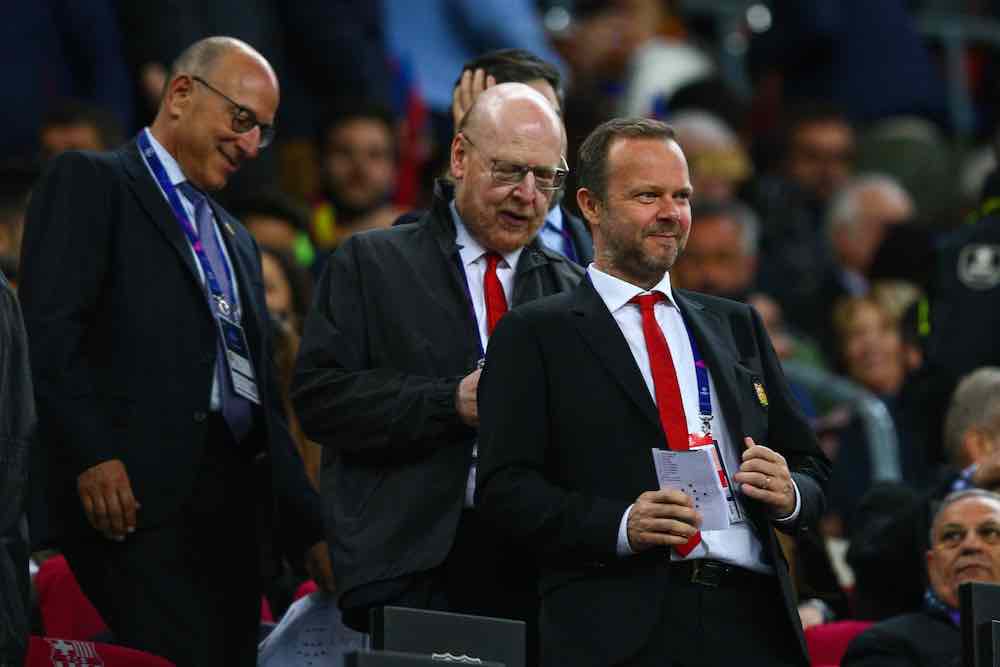 Why else would a huge corporation such as United give the immense task of restoring glory to a man whose only experience was managing Norwegian side Molde and being relegated with Cardiff in 2014?
With Solskjaer's reputation as a player, most United fans will want him to do well. Fans are fiercely loyal and will always back one of their own especially a legend. But that loyalty is now wavering.
United's faithful are now coming to the realisation that even though the board have let them down immensely, the players should be better than they currently are.

Right now, the name getting louder and louder among fans is Mauricio Pochettino, and the club are rumoured to have already contacted the Argentine.
Many will argue, with good reason, that United have had Louis van Gaal and Jose Mourinho who were proven winners but both failed, and that Pochettino is just another failure waiting to happen. But Pochettino is the perfect fit for Manchester United right now and here's why.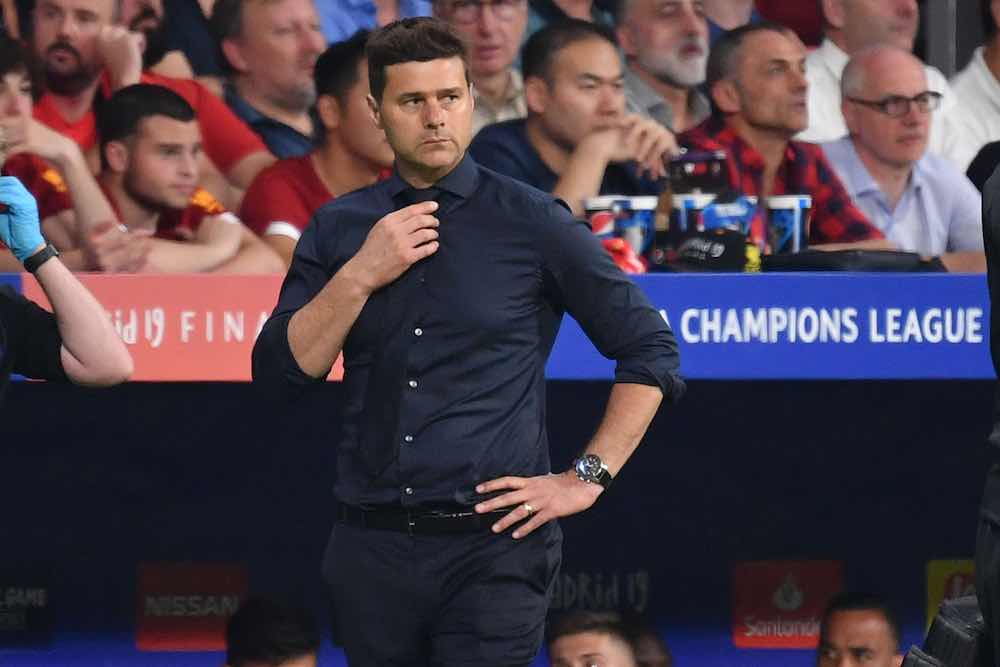 It is no surprise Leeds United are doing so well under the guidance of Marcelo Bielsa and it's well known that Pochettino is from the same school of thought as his master. The primary school of thought as we know it is the art of man-management.
Pochettino, speaking recently on the High Performance podcast, described footballers as men who just happen to play football. This statement alone allows you to understand the mindset of the manager.
His primary task, as he put it, is to understand the persona behind the footballer. He understands everyone is from different backgrounds, some good and some troubling. Pochettino puts gaining the trust of this group ahead of everything.
Some will say that surely all managers do this or aim to do this — maybe they do — but more often than not they fail to effectively pull it off.
Pochettino proved at Tottenham Hotspur he had the trust of his players. They reached a Champions League final and achieved their highest position in the Premier League. This was all done under an extremely tight budget protected by the Tottenham Hotspur chairman Daniel Levy.
Having this effective man-management skill is by far the biggest quality needed in United dressing room currently. There is no doubt his knack of getting inside the head of players will increase their quality of play.

Pochettino also has a wicked side which would provide the necessary fear factor needed in the United dressing room. Solskjaer does not exude a persona that would put fear in any of those players. He is liked by many and that's because he's a really nice guy.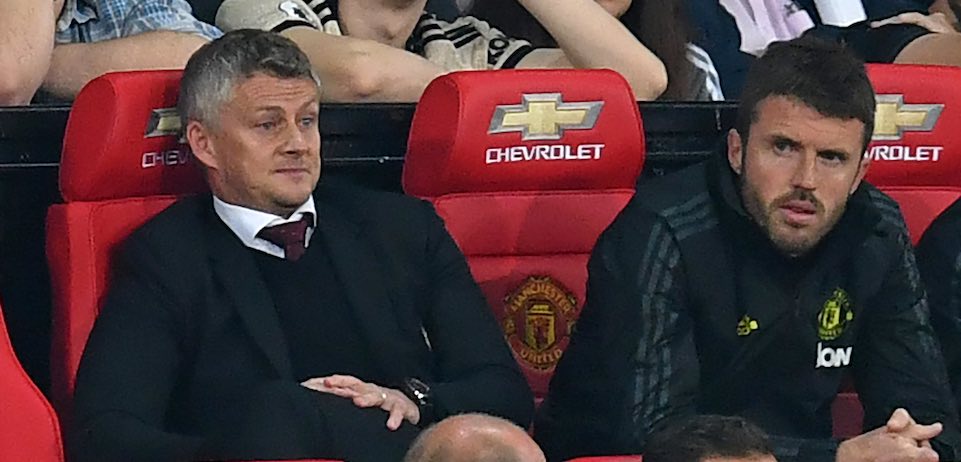 That's not to say Pochettino is not a nice guy but he has the persona that, if he's crossed, you'll be dealt with. The players require that fear factor.
Nearly all of Pochettino's issues with players at Tottenham and Southampton were done behind closed doors but there was one recent glimpse of his temper directed at the referee Mike Dean after the loss to Burnley on 23rd February 2019. We saw Pochettino square up to Dean displaying his ferocious side.
There is no doubt the team would benefit from certain individuals consistently playing at 100%. We have seen players under Solskjaer dipping in form but still keeping their place in the team. Pochettino has demonstrated that no matter how well you have played in the past, a dip in form will result in a player being dropped. Kieran Trippier is one such example in 2019.

But what about tactically? There is no question Pochettino will bring a playing style that will improve the current United team. Let's be honest, the current United playing style is far from effective. Pochettino has always been focused on ensuring his players understood that, when in possession, patience in the passing was important and to have pace and dynamism in attacks.
All of Pochettino's teams prioritise defending with a structure to allow the team to defend as a unit. The one question that many football pundits and Man United fans continue to ask is why Paul Pogba plays so deep in a defensive midfield role.
Pogba had his best years of playing for Juventus under Massimiliano Allegri on the left or centre as an attacking midfielder. Pochettino, like Allegri, has the tactical know-how to form a structure that would ensure players are utilised according to their strengths. He has demonstrated this at Spurs with Dele Alli, Mousa Dembélé, Danny Rose and Harry Kane.

But, ultimately, what is it that Pochettino will bring to United during this highly charged negative time for the club? The answer is Calm.
Pochettino is a cool, calculated, clever manager. These attributes were not packaged in any of the previous head coaches. They all had their qualities, they all had the experience, but they all failed because they fundamentally didn't have the calmness to focus on what's in front of them.
Pochettino does this naturally with his man-management skills, as well as demonstrating at Spurs the ability to get the best out of the players he has. This will be the fundamental difference.
The timing is perfect for Pochettino to arrive at Old Trafford. He will have seen his predecessors fail and he will calculate every move based on doing what they didn't.
There is no doubt he will still be faced with the board issues and will ultimately not get the players he always wants, but one thing is for sure, the group of players that stand in front of Pochettino will all respect him and give 100% knowing they have their manager's trust and understanding.