By Tom Robinson.
Atlanta United's search for a new manager appears to be over, with Gabriel Heinze set to be announced as the club's new head coach ahead of the 2021 season.
The move for the Argentine has been mooted since the departure of Frank de Boer following Atlanta's disappointing showing at the MLS is Back tournament in July, and has now been confirmed in a report by César Luis Merlo for Súper Deportivo.
He will sign a two-year deal with the Five Stripes, according to the report, with this initial contract taking him up to the end of the 2022 season.
The former Velez boss is widely considered one of the best young managers in Argentina and represents a real coup for Atlanta as they look to return to the formula that brought them success under Gerardo 'Tata' Martino.
💣💣Gabriel Heinze es el nuevo entrenador del Atlanta United. ⚫🔴👇👇https://t.co/1ERi6FffQQ

— César Luis Merlo (@CLMerlo) December 11, 2020
What can Atlanta United fans expect from el Gringo? There are plenty of signs to suggest he would be an excellent fit.
First and foremost, in the broadest and most quantifiable of senses, Heinze has brought a significant upturn in form at the last two clubs he has managed.
While you can't read too much into his 10-game stint at Godoy Cruz, he managed to promote Argentinos Juniors back to the Primera at the first time of asking and then transformed a languishing Velez side from potential relegation candidates to challenging for the league and continental places.
It's not just the success itself that demonstrates his impact as a coach, it's also, perhaps more importantly, the manner in which he has been able to clearly imprint his identity on each of these clubs.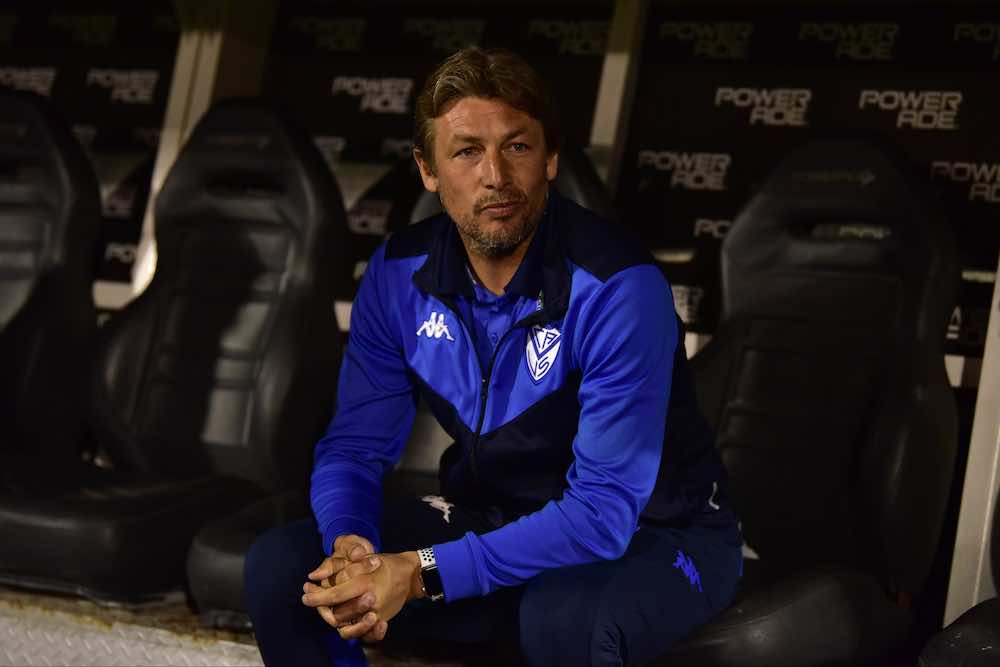 At Argentinos Juniors, amid the backdrop of a precarious financial position, Heinze implemented a hard-pressing, possession-based brand of attacking football that saw Los Bichos romp home and secure the Primera Nacional title with four games to spare — something giants River Plate and Independiente failed to do in their seasons in the second tier.
Argentinos racked up an impressive 88 points, dominating opponents from the first minute until the final whistle, leading Cesar Luis Menotti to dub them "a breath of fresh air".
For all their attacking exploits, they conceded a mere 24 goals in 44 games, showing their dominance at both ends of the pitch.
A keen disciple of Marcelo Bielsa, Heinze repeated the trick during his three seasons at Velez.
Shortly after Bielsa arrived in Leeds, Gabriel Heinze spoke about him.

He is not usually the kindest man with the press, but look at his face when he talks about Bielsa. 😍
I think he will be one of the best in the future.

Ps: Video credits to @pizarrabielsa #Bielsa #lufc pic.twitter.com/2Cn6P8b3Cm

— Juani Jimena (@JimenaJuani) April 13, 2020
Typically, Heinze favoured a 4-3-3 — occasionally switching to a 4-2-3-1 or 3-3-3-1 — with inverted wingers stretching the play and looking to receive early diagonals, although when in possession in the opponent's half this resembled a 2-3-5 more often than not.
More important than any designated formation are the roles the players adopt within Heinze's system. El Gringo quickly had Velez hunting the ball in packs high up the field in their full-pitch press, looking to transition quickly and create numerical and positional advantages to isolate their opponents.
Both at Velez and Argentinos, the role of the No. 5 (or deepest lying midfielder, often called a No. 6 in Europe) has been crucial to setting the tempo for Heinze's side.
The likes of Esteban Rolon at Argentinos or Santiago Caseres, Gaston Gimenez and Fernando Gago at Velez would drop in between the centre backs to stretch the opposition press and be the fulcrum around which the play was constructed.
Furthermore, a goalkeeper who is comfortable on the ball and centre backs with good passing precision, but who can also break the lines, have been key tenets of this possession-based style of play.
By the end of his spell with El Fortin, Heinze's side had the best pass completion (79.4%) in the division since he took charge, along with the third-highest possession (58.9%) and the least shots faced per game (10).
All in all, after years of lacking an identity since the success of Ricardo Gareca, Velez had regained their usual place, playing with a clarity of purpose and intelligence rarely seen in the short-termism world of Argentinian football.
This is all the more impressive when you consider that Heinze managed to achieve this with a squad which had the second-youngest average age (24 years and 333 days) in the league.
Indeed, Heinze's fantastic development of young players is another key element of his brand of football.
I loved this. Gabriel Heinze was Velez's manager, and he went to see a game played by Velez's youth against Chacarita.

Velez won the game.
After the game, Heinze saw some children crying from the rival team, Chacarita, and he came to advise them.#football pic.twitter.com/htaNSPMsRM

— Juani Jimena (@JimenaJuani) April 4, 2020

Both Argentinos Juniors and Velez are famed for their excellent academies and the faith they put in youth so, in many ways, Heinze was a perfect fit given the raw materials at his disposal — there is no denying his ability to inspire and improve young players.
Heinze's time at Argentinos saw Nicolas Gonzalez, Alexis Mac Allister, Esteban Rolon and Damian Battalini come to the fore.
At Velez, Nicolas Dominguez developed into a full Argentina international, Santiago Caseres and Monito Vargas both earned moves to La Liga, and Thiago Almada's rise to prominence was carefully overseen.
For all of Heinze's obsessive and meticulous work with tactics, he also puts a huge amount of importance on appreciating the human element of those he works with — from the players right through to the catering staff — and as such forges strong relationships within his squad and throughout a club.
Self-effacing and humble, Heinze prefers to avoid the limelight and is the first to highlight the importance of the collective. Having said that, he maintains a strictness and emphasises the importance of hard work.
His players know not to step out of line, and he doesn't suffer fools gladly in media press conferences!
These traits go a long way to understanding why players are willing to run through walls for him and adopt his hard-pressing system, as well as explaining why he quickly endears himself to the fans.
A defined, modern brand of football, the ability to work with the available resources and improve young players, plus a strong personality suggest that he should thrive in Major League Soccer — especially, you would imagine, with the Spanish speaking players on the Atlanta United roster.
Replicating Martino's success won't be a given, and to merely label him as Tata 2.0 would be an oversimplification. But after the failed De Boer experiment, Heinze should at the very least inject some much-needed dynamism and harmony to a talented but fractured squad.