WFi's Tom Caldwell spoke to Bundesliga expert and lead commentator for ESPN and the DFL world feed, Derek Rae.
They discussed how he early forays into football commentary, his favourite matches and international tournaments, and working on EA Sports' FIFA video game. 
---
How did you get into football commentary?
"I got into commentary as a very young person. If you go back to the 1970s — I'm from Aberdeen — and in 1974 we bought our very first recording device.
"I began talking to myself into this recording device in 1974 during the World Cup that year and realised I quite enjoyed doing that, and so bought a portable version of the same thing.
"I took around with me to games being played at school, or on the street, or on the park, and eventually to Pittodrie. I would do the reserve games on my tape recorder, and then plucked up the courage to take it to first-team games, and got a lot of strange looks!
"From that point on I made contact with a guy who was my real hero — a gentleman by the name of David Francey. He was the voice of Scottish football on the radio at the time, so I wrote him a letter, not thinking I'd ever hear back from him, and I sent him one of my tapes.
"To my surprise, I got a beautiful letter back. And he gave me some advice. He said he enjoyed listening to what I did and suggested I maybe get in touch with hospital radio to get some more practical experience as a volunteer, and I did that.
"So that was really how it started for me. I started to work as an amateur many years before I got my big chance, which was in 1986 at the age of 19. Again it was because of my hero, David Francey, because I had sent him another tape. This time he had sent it to his bosses at the BBC, who decided they liked what they'd heard, invited me down for a chat, and here we are 35 years later and I'm still doing it!"
Heading up to this Pittodrie TV gantry for the last time in 90 minutes or so. #aberdeenfc pic.twitter.com/lKJ3GOjkpm

— Derek Rae (@RaeComm) May 12, 2017
---
What has been your favourite match to commentate on so far?
"The specific game that always sticks out is one that involves a penalty save in a famous shootout, and that was the Champions League final in 2005 in Istanbul when Liverpool beat Milan on penalties — that was Jerzy Dudek saving Andriy Shevchenko's penalty when Liverpool had completed their comeback from 'the dead' really.
"Three nil in Istanbul, and somehow they came back to 3-3 fairly early in the second half and it went to extra time and then penalties. I said to the production team at the time: 'Cherish this, because I doubt we will ever be part of a major final quite like this.'
"And yeah, I'll be surprised if we get anything close to that again in my lifetime. It just was remarkable for a major European final to be decided in that way when you consider Milan were probably the best team in Europe and Liverpool were not, you know? They were a bit of a pale shadow of the Liverpool we know today.
"The other one would probably be more recently, the big derby in Germany between Dortmund and Schalke, which is my favourite fixture anywhere in the world.
"That was a similar comeback. Dortmund were 4-0 up at halftime, and Schalke came back to draw 4-4 with the equaliser coming right at the end of the game from Naldo. My commentary line that day was: 'This is why they call it the Mother of all Derbies!'"
---
Do you have a favourite international tournament?
"I tell you what, the most recent one in Russia was very good. I thoroughly enjoyed that. I thought that was up there with them all.
"I think the other one that stands out is Euro 2008, which was I think maybe the best quality of football that I've ever covered, and the games just kept delivering exciting moments.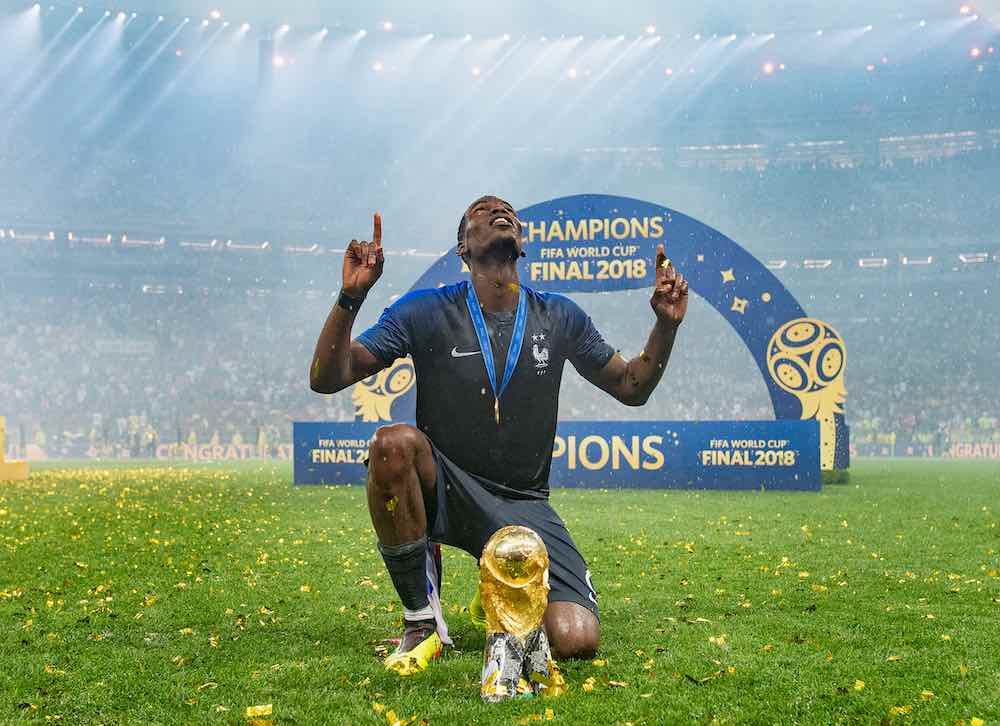 "I remember Turkey being the team in that tournament who particularly caught my eye, and they were very good to commentate on because they kept performing miracles game after game, making it to the semi-finals and only narrowly losing to Germany.
"I think from an education point of view, probably South Africa 2010 — my first time actually in Africa — and that was in so many ways an ushering in of something different for the football world. But every tournament, it's been a privilege to be there."
---
How was the FIFA experience?
"Well, it came out of the blue. As these things do. I'd just left the UK and there was a call from a third party, not initially telling me who they were representing, but it was a video game and they were very interested in me.
"They liked my sound and what I did as a commentator and wanted to explore this a bit more, that's all it was at that time, but then it emerged that it was the big one — it was EA Sports!
"They had been following me for a long time because I used to be the main voice of the Champions League for viewers around the world, so it turns out they were about to get the rights for the Champions League for the game, which they hadn't had before.
"The only thing was, this hadn't been officially announced yet, so I had to keep quiet for a while, not telling anyone what I was doing. It wasn't until June 2018 it was announced that I was going to be one of the voices on the game.
"I absolutely love it. It's a pleasure to go in there every day. I start with a smile on my face and I finish with a smile on my face. I work with a very close-knit production team and with Lee Dixon, my co-commentator, and we go about our business with a lot of care and try and get things to be right and accurate, and to make it sound good. That's the main point of it really, to make it all join up and be as good as possible."