By Louis Smith.
In the summer of 2021, Luan Peres swapped the bustling São Paulo state for the captivating south coast of France as a result of his transfer from Santos to Olympique de Marseille.
Peres last played in Europe back in the 2018-19 season for Club Brugge. He only played six times for the Belgian club before moving back to his native Brazil in August 2019 to work under Argentine manager Jorge Sampaoli at Santos.
Peres and Santos enjoyed a strong second half of the season finishing runners-up in the league, also earning qualification to the Copa Libertadores after a one-year hiatus.
Sampaoli left Santos at the end of the 2019 campaign but that didn't change Peres' status under Jesualdo Ferreira and Cuca. He quickly became a key figure in the team's defence in 2020 as Santos narrowly missed out on Libertadores glory.
In March 2021, Peres' former manager Sampaoli left Atlético Mineiro to join Marseille. He quickly turned around their form, steering them to Europa League qualification thanks to a strong finish to their Ligue 1 campaign.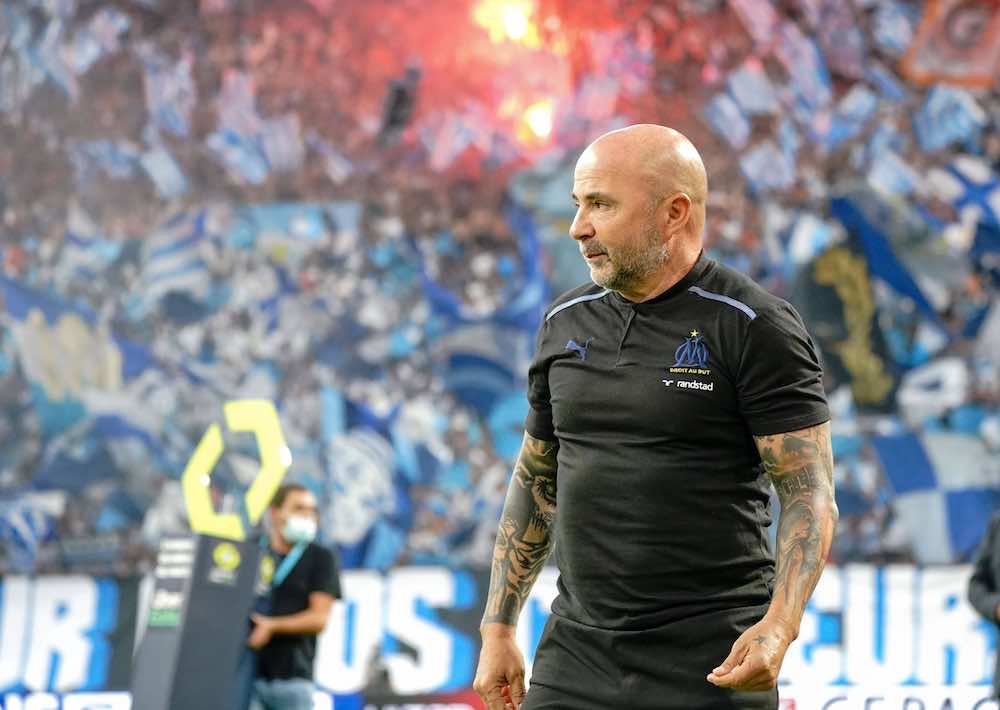 When the transfer window opened in July, Peres was offered the chance to reunite with the Argentine manager and he wasted no time in signing the dotted line.
"One of the reasons for signing was the greatness of the club!" Peres tells WFi.
"I didn't have a good first experience in Europe for several reasons. I had not thought about returning to Europe. I was very happy at Santos, but when the opportunity came to come to Olympique with Sampaoli, I didn't think twice.
"It's a giant club that everyone knows. We reached a good deal for everyone. I managed to help Santos too, and went out on a positive note."
After Peres' first spell in Europe, Sampaoli was the man who helped revive his career in Brazil and is obviously a man he has a huge amount of respect for.
"He is an excellent coach," says Peres. "Fernando Diniz himself, who was also my coach at Santos, used Sampaoli as an example.
"He's a very smart guy, especially for us in defence. He manages to set up a plan for each game so we can come out in the best possible way against that opponent, and so all parts of the team work in the best way.
"It was great just having an offer from Olympique. I would have been excited to come anyway, but with him in charge, that excitement only increased. I believe this made it a lot easier for me to join."
The first month of Peres' career in France started on the right note. Marseille enjoyed an unbeaten pre-season which saw the Brazilian play twice in a 1-1 draw with Benfica and a 2-1 victory over Europa League winners Villarreal.
His first taste of French football couldn't have been any more dramatic, and it could be a taste of things to come for the club this season.
Marseille found themselves 2-0 down in their league opener against fellow south coast club Montpellier, but a second-half fightback saw them win 3-2 and pick up all three points.
"The pre-season was pretty strong," says Peres. "We had great friendlies and started with a victory in the league. Now it's time to keep up the pace to continue up there.
"I have very good expectations for this season. The club has built a great team and has an excellent coach and players. We're going to fight up there and we've been demonstrating it on the field so far."
Peres isn't the only Brazilian in the squad. Luis Henrique joined in January from Botafogo and Gerson signed from Flamengo in the summer.
Players playing abroad many miles away from home can often find it difficult to settle into a new environment, so having teammates from the same region is likely to help when adapting to such a huge change.
"More Brazilians in the team helps a lot, especially in Europe," confirmed Peres.
"The language helps and I'm very close to the Brazilians at the club. We get along really well with the Spaniards and Argentines too.
"As I can manage well in English, it makes it easier to adapt with other players."
Marseille went on to draw their subsequent league game 2-2 with Bordeaux. It looks set to be an exciting season for the club and they hope to come out on top in these exciting, eventful matches under Sampaoli.