When Lionel Messi revealed that he had received multiple offers to play away from Barcelona this summer, most anticipated that one of them would be Paris Saint-Germain (PSG). The Qatari-owned French club have been courting Messi's signature for some time now, ever since the Catalan giants stumbled into financial disarray.
Club president Joan Laporta confirmed that Barça find themselves €1.15bn in debt, which is more than the losses sustained by English Premier League clubs altogether. In 2020, the EPL teams lost over £700m combined, which is having a damaging impact on clubs and their communities. It's therefore difficult to comprehend just how Barça will get themselves out of this hole anytime soon.
One solution was to cut Messi from their wage bill overnight. That decision was taken out of the club's hands after it was discovered that, even with the Argentine's maximum 50% wage cut, the club would still fall foul of Financial Fair Play (FFP). Once the shock of Barça officially announcing Messi's departure had worn off, there was an immediate sense of disappointment at his decision to join Qatar Sports Investments' Football Manager-esque project of cherry-picking Europe's best talent by simply paying over the odds for them.
Ligue 1 will be anything but a stretch for Messi
It was a source of embarrassment for PSG in 2020/21 that they were unable to win the Ligue 1 title, despite their untold riches. Lille ended up finishing one point ahead of PSG to claim only their fourth Ligue 1 title in history. At times, PSG were guilty of taking their eye off the ball domestically, given their burning desire to win that elusive Champions League. Nevertheless, with Lionel Messi to add to a squad containing Neymar, Mbappe, Ramos and Donnarumma, it's hard to see Europe's new "Galacticos" struggling against the likes of Troyes or Brest – no disrespect intended.
A quick glance at last year's Ligue 1 table reveals just how far ahead the top four teams were in the top French division. Lyon finished a whopping 16 points ahead of fifth-placed Marseille. Meanwhile, just seven points separated third-bottom Nantes from tenth-placed Metz. The disparity between the "haves" and the "have nots" is bigger than in most top domestic leagues.
A Champions League winner's medal would feel somewhat hollow for Messi in Paris
During Messi's official press conference announcing his signing in Paris, the 34-year-old admitted his switch to the French capital was largely motivated by the chance to win a fifth Champions League. After winning four European trophies at the Nou Camp, Messi is keen to finish his competitive career with one last hurrah.
Some might say it's hard to begrudge him that given what he did for the sport in his time at Barca, but wouldn't a fifth Champions League title with PSG be an anti-climax? PSG are out in front as the pre-tournament favorites in 2021/22 with even the odds of Bayern Munich lengthened considerably since the arrival of Messi. When something is too easy, can it be as satisfying as those hard-fought winners' medals in Catalunya?
PSG are in danger of creating a new football ecosystem that many fans won't like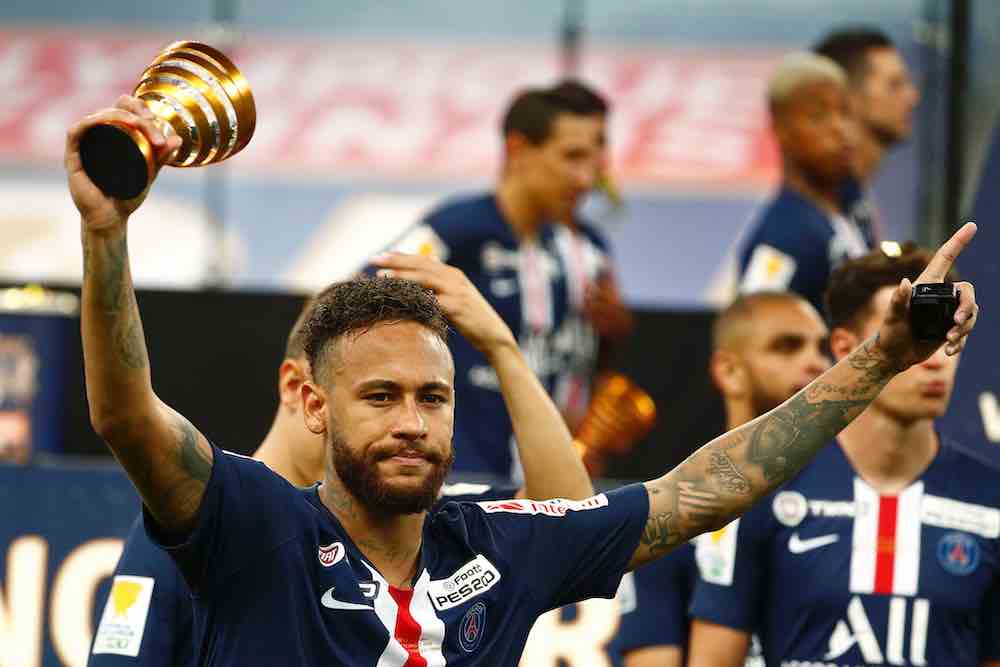 In the post-millennium football era, we've seen many clubs invest heavily and attempt to assert their power. The Russian riches of Roman Abramovich helped Chelsea to two Champions League titles before Manchester City were acquired by Sheik Mansour's Abu Dhabi United Group, and latterly PSG were taken over by Qatar Sports Investments.
The latter two are now essentially backed by state funding from the UAE and Qatar, creating a next-generation ecosystem of super-rich clubs. Clubs that even the likes of traditional giants Liverpool, Manchester United, Barcelona and Real Madrid struggle to compete with.
In Mauricio Pochettino's shoes, you'd have been a fool not to try and sign Lionel Messi. He quite literally guarantees goals and success. From the point of view of a romantic football fan, the idea of Messi gracing the hallowed turf of an Anfield or Old Trafford and testing himself in the best league in the world would have got the juices flowing week in, week out.