An interview with Scotland and QPR striker Lyndon Dykes, by Callum McFadden for WFi.
---
You moved to QPR from Livingston in 2020. How would you sum up your time at the club so far?
"It was a massive move for me and a little daunting at first as I had to make sure that my house and the school for the kids were sorted and felt like home.
"In terms of the club, all of the players welcomed me straight away and Mark Warburton has been great with me too.
"You play more games in the Championship than you do in Scotland which is a physical test for you but I am loving every moment.
"I always want to learn and I've learned a lot during my time here."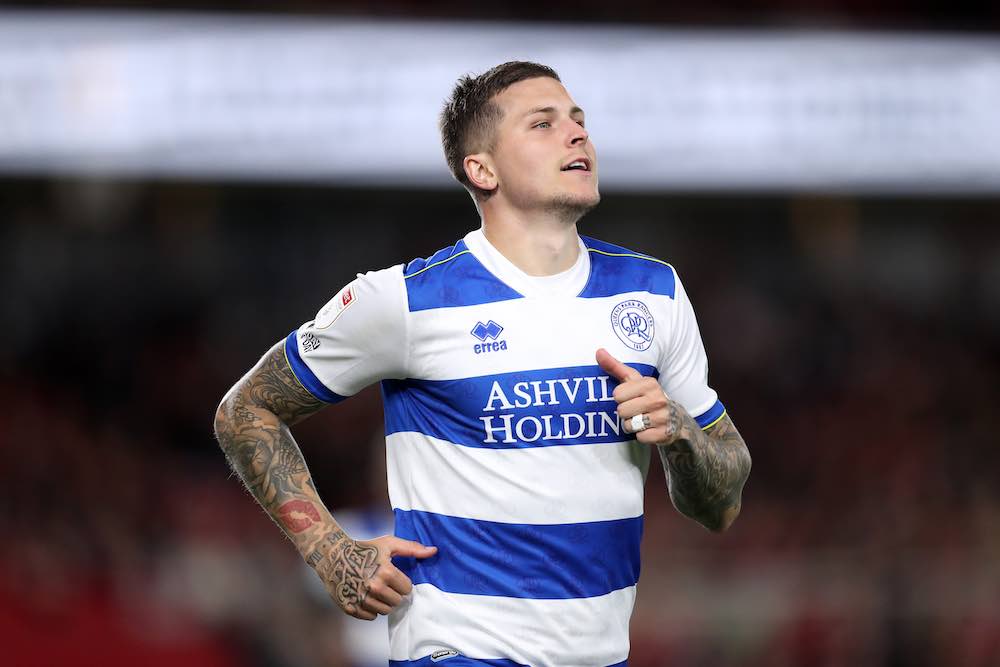 ---
You were born in Queensland, Australia. What was your experience of football like as you were growing up?
"I played a variety of sports growing up including rugby league. I loved playing football but, at that time, it was more of a hobby for me in all honesty.
"I worked full time in Australia and I did not take football too seriously even though many around me told me that I should fully focus on.
"Luckily, I took that advice and gave my all to football and it led me to playing in Scotland before I made the move to England. Looking back, I am forever grateful that I gave football my all to get to where I am today."
---
You made a massive impact at Queen of the South in the first team when you moved to the UK permanently in 2016. You played alongside Queens legend Stephen Dobbie. How helpful was he in aiding your development?
"I loved my time at Queen of the South. It was a new experience for me to play in Scotland.
"I started playing on the left wing before moving into a central role in the second season. Stephen and I had a great partnership. We never really had to work on it. It was natural.
"We first played together against Hibernian and we played very well. He assisted me for my first goal that day as well.
"We both complemented each other very well and he's had a great career having played in the Premier League so it was great to learn from him.
---
There was a lot of interest in you while you were at Queen of the South. Why did you choose to join Livingston in 2019 and how do you reflect on your time at the club?
"There was a lot of interest in me but when I met with Gary Holt and David Martindale, they made me feel valued straight away.
"I wanted to play regular football and they told me that they would give me that platform. I felt like the club was the right fit and thankfully it paid off for me as we had a successful season.
"We achieved a lot as a team and I achieved a lot personally. I'm only at QPR because of the hard work that I put in at Livingston and Queen of the South, so I'll always be grateful to the staff and fans of both clubs for their support.
---
You caught the eye in games against Celtic in particular while at Livingston. It led to interest from both Australia and Scotland at international level. You chose Scotland. Can you sum up how you felt when you joined the squad for the first time?
"I was nervous but filled with pride too. It felt a bit mad that I would be playing international football and I still pinch myself to this day.
"Having the opportunity to play for countries meant a lot but playing for Scotland means so much to me. Since I've came in, the team have achieved great things under Steve Clarke.
"Making the Euros was massive for the country and massive for myself, as well.
"I have to say, it was odd walking out for my first cap with no fans in attendance due to Covid restrictions.
---
Can you talk me through the games against Israel and Serbia that saw Scotland teach the Euros?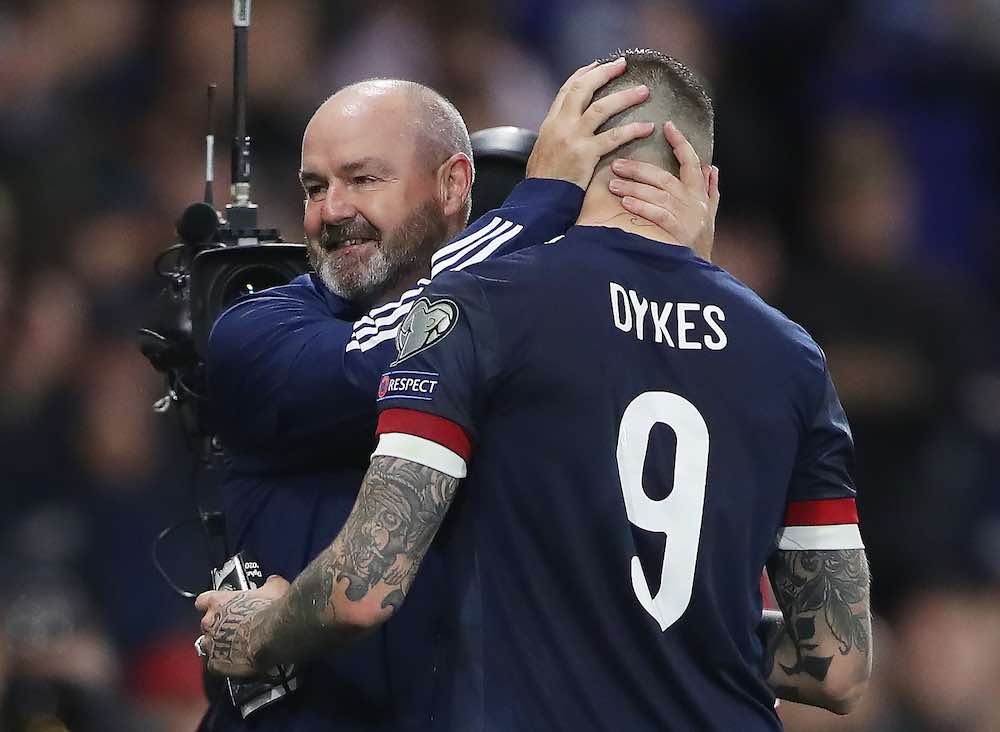 "Both games were intense. The expectation was high on us as players but our squad is an amazing group.
"We train at a very high level and I always had belief in the team to succeed.
"We played well in the Israel game and fought to the very end. Then, in the Serbia game, I went into the game with confidence that we would not lose.
"It was very nervy when they scored late on, to be honest, but I think how we responded showed our strength as a team.
"We showed great heart and guts to win the penalty shootout and it meant so much to us as players to win that game because we knew how much it meant to the country."
---
Who are the big characters within the Scotland national team when the squad meet up?
"There are a lot of different personalities within the squad.
"Andy Robertson has had an amazing career and it's great to have someone like him in the squad. He is a role model for everyone.
"John McGinn is a great character. He always makes us laugh.
"At the end of the day, we are united as a squad and if we had to go into war then I'd back any of my Scotland teammates.
"I believe that we can continue to improve in the years to come."