Envigado Futbol Club is an almost unparalleled success story in regards to youth coaching and player development.
The club plays at the modest 11,000 capacity Polideportivo Sur stadium in Envigado, a small municipality to the south of Medellin.
When you watch games on TV, the pitch will have the backdrop of a carpark and some small housing blocks. The TV camera sits at the top of a terraced stand, where the crowd of mostly children and their parents enthusiastically support the team.
Many of the attending fans will have free tickets and it is only really games against the larger clubs, such as Medellin or Nacional, that are profitable for the club. The team keeps spending to an absolute minimum and have barely paid any transfer fees in the past three years, despite six or seven players leaving each season.
With a set-up comparable to an English Conference South side, how is it possible for tiny Envigado to compete with clubs like Atletico Nacional, who can attract international stars and pay 500 times more in wages?
Despite their limited resources, Envigado produce more international players than any other side in Colombia. Over the past decade the club has produced over a dozen internationals, and every year the club will sell multiple players directly to Europe's biggest leagues.
Some of the footballing superstars who began their career at the humble Polideportivo Sur include:
James Rodriguez (Real Madrid)
James Rodriguez made his debut for Envigado at the age of just 15, helping the side to promotion before moving to Banfield in Argentina at 16. He then joined Porto in 2010 and in 2013 joined up with Colombian teammate Falcao at Monaco. After an incredible display at the 2014 world cup, Rodriguez signed for a reported €80 million. He is now a global star and captain of the Colombian national side.
Dorlan Pabon (Monterrey)
Dorlan Pabon made his debut for Envigado in 2006, winning promotion the following year. In 2008 he was the top goalscorer in the Copa Colombia and joined Atletico Nacional in 2010. Pabon won the Colombian league title with Nacional and the quick striker attracted global attention for a number of spectacular long-range goals. For Atletico Nacional he scored 50 goals in 71 games. He has since enjoyed spells with Parma, Betis, Sao Paulo and Valencia, before settling at Mexican side Monterrey. He has scored 52 goals in 102 games for Monterrey and has represented the Colombian national side.
Giovanni Moreno (Shenghai Shenhua)
Giovanni Moreno is an elegant, skilful attacking midfielder who has great technique and vision. Moreno began his career at Envigado in 2006, leading the side to promotion and scoring 40 goals in 66 games. In 2008 the lanky forward, known as 'el flaco', moved to Atletico Nacional, where he became the clubs star player. Scoring 44 goals in 81 goals, the playmaker would drop deep to pick up possession but remained an attacking threat.
In 2010 he moved to Racing Club in Argentina, where he enjoyed two good seasons before moving to China in 2012. Moreno was the Colombian national side's key forward during the 2010 World Cup qualifying campaign.
Juan Fernando Quintero (Deportivo Independiente Medellin)
Quintero signed for Envigado after his standout performance in a local under 14 tournament in Medellin. The diminutive playmaker immediately impressed with his technique, passing and vision, making his full debut in 2009.
He moved to Atletico Nacional for a brief spell, before signing for Pescara in Italy. Quintero again excelled, completing a move to Porto where he was signed as the long-term replacement for James Rodriguez. Quintero has had a mix spell at Porto, and has recently returned to Medellin, where he has made an impressive and impactful start.
Fredy Guarin (Shanghai Shenhua)
Fredy Guarin began his career at Envigado in 2004, moving on loan to Boca Juniors and then joining French side St. Ettiene. In 2008 he joined Porto, where he won league titles and the Europa League, moving to Internazionale for €11 million.
He played over 100 games for the Nerazzurri, playing either primarily as a box-to-box midfielder; competitive in defence and particularly dangerous at shooting from range. Guarin has over 50 caps for Colombia and moved to Shanghai in 2016.
Frank Fabra (Boca Juniors)
Frank Fabra is an attacking left-back who broke into the Envigado first team in 2010. After some solid progress, he moved to Deportivo Cali where he was an instant hit. In his first season in Cali he was the best full-back in the league, and helped the side to win the league title.
In 2015 he moved to Independiente Medellin, where, once again, he impressed and once again won the league title. In 2016 he signed for Argentine giants Boca Juniors, where he has consistently played well and attracted interest from some of Europe's biggest clubs, including Manchester United.
Jhon Cordoba (Mainz)
Dubbed the 'Colombian Drogba', the pacey and powerful Cordoba began his career at Envigado in 2010. He then had successful spell in Mexico with Chiapas, before moving to Espanyol. In 2014 he moved to fellow Spanish side Grenada and in 2015 moved to Germany with 1. FSV Mainz 05.
Still only 23, the forward has all of the attributes to continue to progress and develop in Europe.
Mauricio Molina (Deportivo Independiente Medellin)
Mauricio 'Mao' Molina began his career at 16 with Envigado. He played for Santa Fe and Independiente Medellin in Colombia, winning Medellin's first league title in 45 years in 2002.
He has since had excellent spells with Morelia, Al Ain, San Lorenzo, Olimpia and Red Star Belgrade. In 2008 he joined Santos in Brazil where he played a season before moving to Korea with Seongnam Ilhwa. He moved to fellow Korean side F.C Seoul, where he had four very strong years. Molina scored 46 goals and was the clubs leading provider of assists in each of his four seasons at the club.
In 2016 he returned to Independiente Medellin, where he won his second league title and will play a role in their 2017 Copa Libertadores Campaign. Molina has also represented Colombia on 13 occasions.
Andres Tello (Juventus, on loan at Empoli)
Andres Tello made his debut for Envigado in 2014, where he made an immediate impression as a athletic, composed and skilful full-back. At this time Tello also broke into the Colombia U20 side, where he played predominantly as a central midfielder. Envigado received multiple offers from major Italian sides and Colombian teenager signed for Juventus in 2015.
He has since played regularly on loan at Cagliari and then Empoli in Serie A. Still only 20 years old, Tello has a huge amount of potential.
Alexis Zapata (Millonarios)
Alexis Zapata made his debut in 2013, playing 21 games and scoring 2 goals in his debut season. The attacking midfielder then moved to Udinese in 2014 and had a successful 2015 season in the Italian second division with Perugia. The 21-year-old will play 2017 season on loan with Millonarios, with high hopes for the talented youngster.
Envigado continue to produce some of South America's most talented young players. The club has recently brought in a new coaching team from Spain to implement some European tactical awareness and ease the transition into Europe for their future stars.
Some players who will move to Europe in the coming months will include:
Jefferson Gomez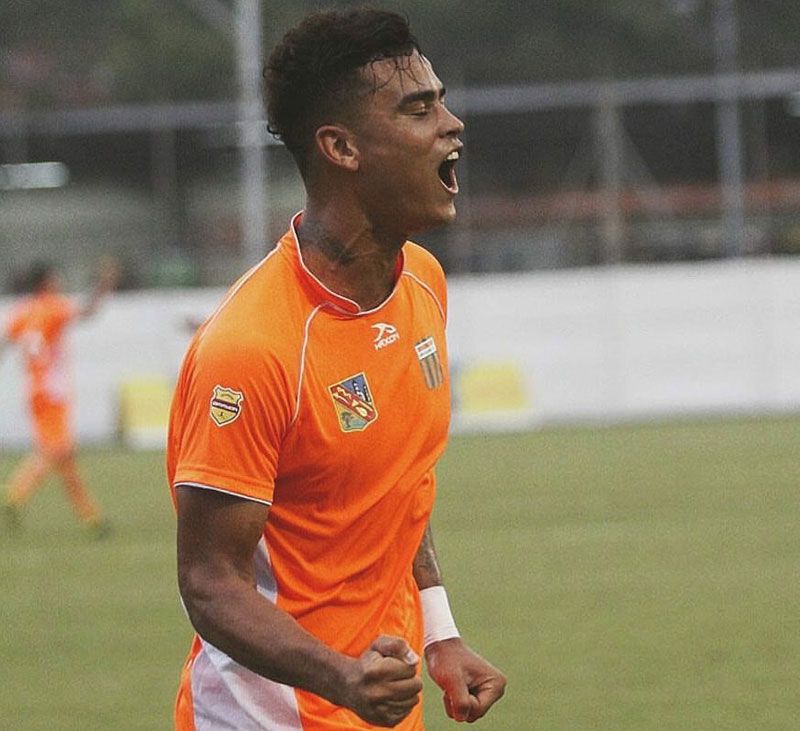 Jefferson Gomez is an extremely talented central defender, who has great pace and technique. Gomez made his debut for Envigado at the age of 17, and captained the club for much of the 2016 season.
The mature 20 year-old is very confident bringing the ball out of defence, and has the physical capacity to compete with the pace or strength of opposing forwards. The classy defender has admirers in Italy, with a potential summer move to Fiorentina a possibility.
Jorge Segura
Jorge Segura is a towering, quick central defender who made his debut for Envigado in 2016. In his debut season he played with excellent consistency alongside Gomez and was Colombia's starting central defender at the 2017 South American U20 Championships.
In February 2017 he agreed a deal to move to English side Watford in the premier division. The dominant defender has been compared to Barcelona target Yerry Mina, with his physical presence and composure.
Carlos Paez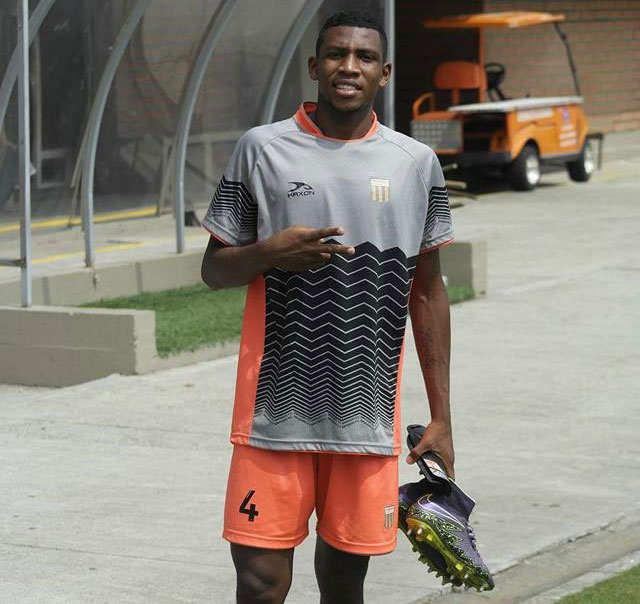 Carlos Paez is Envigado's youngest of an impressive group of talented defenders. Paez made his debut at 17 and has established himself in the first team at 18.
Another tall, athletic, pacey defender, Paez has shown exceptional maturity and consistency during his first six months in the first team. He can play centrally or at full back, and has very solid foundations.
Yeison Guzman
Although the 18 year-old only made his first team debut this week, the prodigious playmaker has already been compared to former Envigado number 10 James Rodriguez.
With exceptional technique, an excellent range of passing and the ability to score from range, Guzman has been hotly tipped during his rise through the famous Envigado youth sides.
Michael Nike Gomez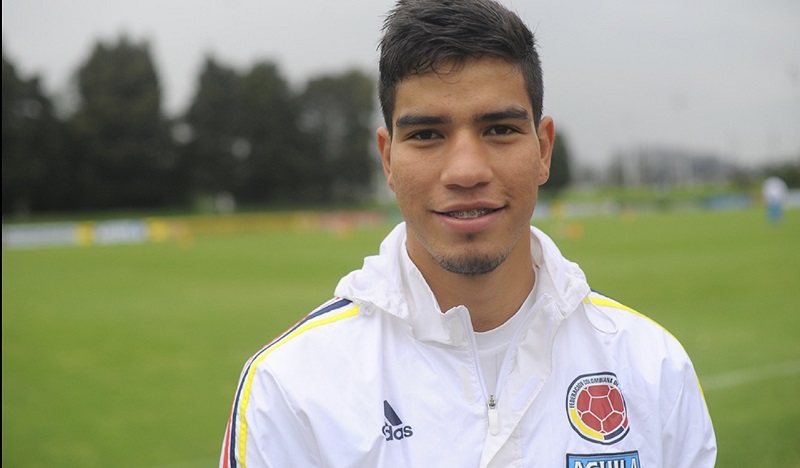 Michael Nike Gomez is a number 9 with strong technique, who has excellent movement and good hold-up play. Gomez made his debut in 2015 at the age of 16 for Envigado, and has now established himself as a first team regular.
He played 6 games at this year's South American U20 Championship, and has impressed at the start of this year's league campaign.
The 19 year-old's name turned a few heads on his debut and the player has since explained that his parents had not planned to name him after the sports brand. Fans of American series Knight Rider, the name was in homage to the David Hasselhoff character Michael Knight – the unusual name caused some administrative confusion, and the rest is history.
---
This week Simon Edwards spoke to the Envigado Sporting Director Sergio Velez to discuss some of the clubs player development strategies and youth coaching philosophies.
The audio is available to download from the World Football Index podcast feed, as part of the South American Football Show.