In the complete history of Merseyside derbies, since the moment the city of Liverpool knew what a football even was, I cannot remember a single time when absolutely every single fan of the Red persuasion was so apathetic about one.
Conversely, Everton fans saw this as an exciting, once-in-a-lifetime, never-to-be-repeated opportunity to paint Merseyside blue after Liverpool's exploits in the Champions League last Wednesday left Jurgen Klopp little choice but to rotate like crazy and make five changes.
The German always insists that he makes his choices based on the last game rather than the next one, but we all know that's a bare-faced lie.
Deep down, we all know that he's saving everyone for the crucial second leg at the Etihad on Tuesday night, despite his excellent 3-0 lead from the first.
It's ok, Jurgen. We won't tell.
Everton, of course, went full strength as they don't have the petty annoyances of European football getting in the way. Even then, the Toffees couldn't take advantage of a Salah-less, Firmino-less Liverpool as the fixture ended in a 0-0 draw, taking Liverpool's unbeaten run over Everton to seventeen games.
Here are three talking points from the game because, let's face it, I can't come up with five. Or maybe I just don't want to…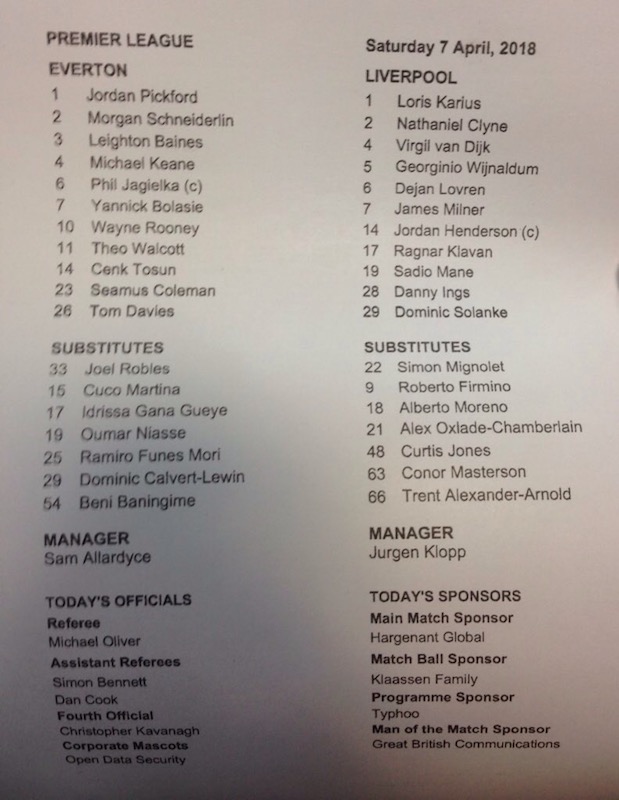 Rotation Rotation
Understandably so, Klopp made a number of changes on Saturday afternoon. In Friday's press conference, he had suggested that Danny Ings would start upfront and with Mo Salah's groin injury to manage before Tuesday's CL tie that is exactly what he did.
Alongside Ings, twenty-year old Dominic Solanke started in place of a benched Roberto Firmino. Sadio Mané kept his place, with all Liverpool fans praying he made it through the ninety minutes unscathed. His substitution on seventy-four minutes was a relief to all.
Gini Wijnaldum was bought in to become accustomed to the role he'll likely have to play on Tuesday due to Jordan Henderson's suspension and Emre Can's back injury. The Dutchman fared well in his outing and will have reassured Klopp for the games ahead.
The last two changes came in the full-back positions, where Klopp chose to commit the ultimate prank by playing two players who hadn't played there all season.
Nathaniel Clyne returned from a long–term back injury to make his first start this season. It's April, by the way.
And apparently, if "you've ever played left–back in your life" was clearly enough for the boss as Ragnar Klavan was selected to undertake the role.
Virgil van Dijk and Dejan Lovren continued their partnership in defence as there was literally no one left who could walk unaided, and was of legal drinking age to replace them, even if they had warranted a breather after their stellar display against Manchester City.
Clean Sheet
Loris Karius kept his eighth clean sheet in the last twelve games to build further confidence in his overall game.
Many attribute his success to Van Dijk's arrival and there may be some truth to that, but where the Dutchman may snuff out danger before the goalkeeper has to deal with it, Karius is showing again and again his own top attributes.
A stunning fingertip save in the twenty-third minute from a Yannick Bolasie long-range curler stopped Liverpool from falling behind early.
His commanding display in the box is reassuring to his defenders that he will deal with long balls and crosses without fuss.
His ability to distribute the ball quickly and accurately also fuels any counter attacking moves the Reds may make. All in all, Karius is heading in the right direction. Simon Mignolet must rue that fact that he didn't get to play with Van Dijk leading the back line so well.
The £75 million centre-back is proving every week why Klopp was willing to break records to buy him. His calmness and his vocal mastery are exactly what Liverpool fans have craved for years.
He hasn't let the immense price tag weigh him down either which can often be a player's undoing, which is a testament to his mental strength. And, much like Luis Suarez, he has the uncanny skill of making those around him look better too.
Lovren has benefited greatly from Van Dijk's leadership, much like he did with Jose Fonte at Southampton, winning many plaudits.
If indeed it is all down to Van Dijk then £75 million was a steal.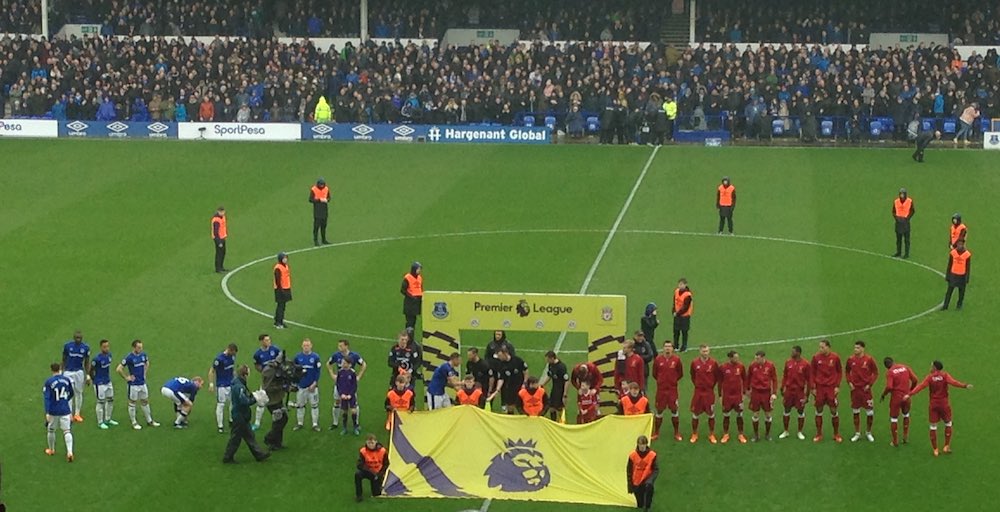 Everton Still Can't Beat Liverpool
Despite a late surge which should have seen Everton take all three points, they are still cursed when it comes to the Reds. But unlike the reverse fixture where Liverpool were left fuming at a 1-1 draw after a questionable penalty decision was handed to Everton, the Reds were content this time around.
In a complete role reversal, Sam Allardyce was the one to rue their missed chances and feel frustrated at the draw.
Cenk Tosun and Dominic Calvert-Lewin had golden chances to steal the win at the end of the game but couldn't convert.
Liverpool were clearly not at full throttle yet Wijnaldum and James Milner ran the show in midfield. The attack was obviously going to be somewhat fractured due to the changes made and the rustiness of the players coming in.
Nevertheless, had it not been for a few fine saves from Jordan Pickford from Solanke and Milner, Everton's afternoon could've become a whole lot worse.
Allardyce rightly suggested before the game that games after European encounters can be difficult, so the fact that his side couldn't exploit Liverpool's weaknesses will irk him. I doubt he'll be asking for extra salt on his chips tonight.
Klopp, however, will be cartwheeling home with no new injuries and a point away from home.
It's all about Tuesday night for the Reds. This game was just a distraction.