Some Liverpool fans were yet to arrive back from their trip to Kyiv for the Champions League final by the time their club made their first summer signing.
Brazilian midfielder Fabinho will fill a gaping hole which has existed in the Liverpool midfielder for a number of years, and he has been hailed as a top signing across the board.
Everything about this transfer is good for Liverpool: the timing, the nature of the deal, the swiftness with which it was done, and not least the quality of the player they're getting.
Really impressed by Liverpool signing Fabinho. One of the very best – and smartest – defensive midfielders in Europe, plus Monaco asked PSG for €60m for him last summer. Great start to getting over Saturday & proving it's the start, not the end, of something.

— Andy Brassell (@andybrassell) May 29, 2018
Managers sometimes temper the expectations of a new signing, saying that they will need time to bed in, adapt to the style, and other statements which can help relieve pressure, but this wasn't the case with Jurgen Klopp and Fabinho.
Even the Liverpool manager couldn't help but join in with the praise for this signing, adding to the hype surrounding the 24-year-old's arrival.
"He is tactically very strong and football smart. I think he improves our squad and there aren't that many players you can say that about in this moment, because the quality we have already is so high.
"I like that he is young yet experienced also, with a high number of games at a club that compete to win. Also, international caps for Brazil tells you something about him."
Although Klopp does reference Fabinho's international caps the midfielder doesn't have as many as he, and some Brazil fans around the world, might like.
If he's as good as Klopp and everyone else says he is, why isn't he getting called up by Brazil manager Tite for his World Cup squad?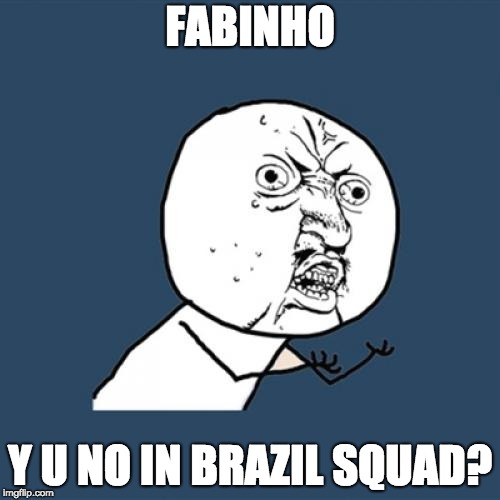 Brazil managers tend to have favourites and stick with them, and they do have a big pool of players to draw from.
Though he was called up by Dunga around the time of Copas America in 2015 and 2016, Fabinho failed to make an appearance in either of the tournaments proper.
He has just four Brazil caps in total, and just 222 minutes of game time from this handful of appearances. They all came under Dunga, all in friendlies, and all when he was a right back. At this time he was one of a number of players behind Dani Alves in the pecking order.
Had he remained at right-back there's a good chance he would be in national team squads by now, but his move into the centre of midfield has seen him competing directly with other established Brazil players such as Casemiro and Fernandinho.
However, the switch to midfield has seen his stock rise further in Europe, and his name has regularly been linked with the continent's best for a number of transfer windows.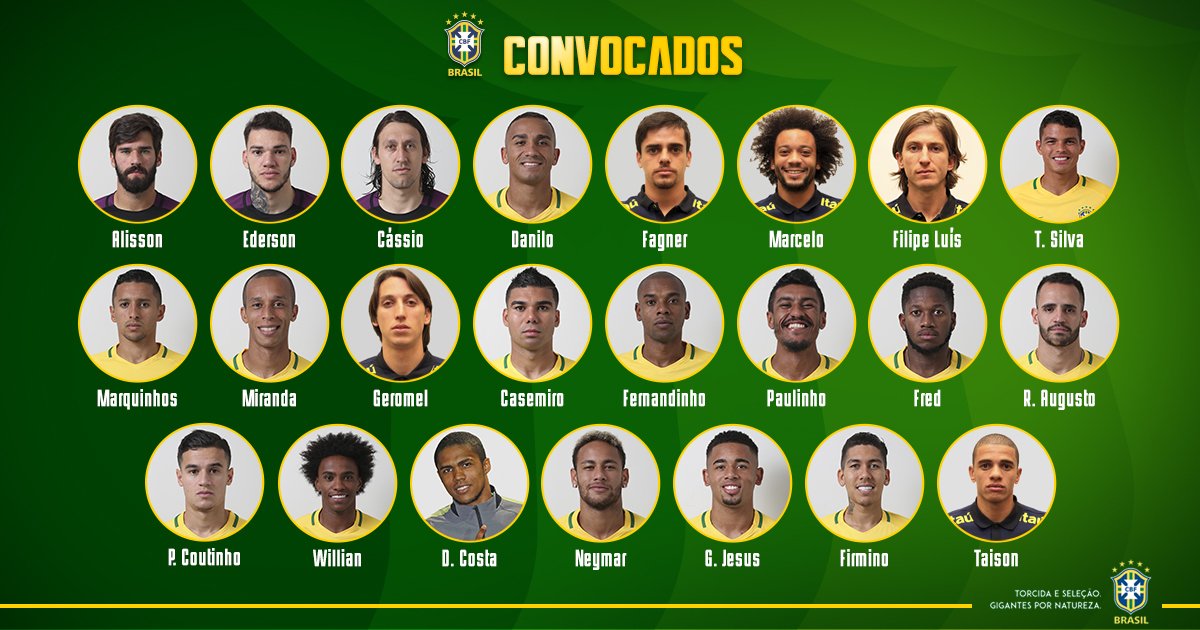 Despite not taking him to the World Cup, current manager Tite could be the one who eventually gives him a chance, and a move to Liverpool should see his stock rise on an international scale.
The Brazil manager has a good relationship with Klopp. There is a mutual respect between the two, similarities in their playing style, and common trends in the way they build team spirit.
Back in Brazil Fabinho's reputation will be lower than those who played for longer in their homeland, or those play for high profile clubs such as Real Madrid and — increasingly, thanks to the likes of Robinho, Elano, Fernandinho, and Gabriel Jesus — Manchester City.
New team-mate Roberto Firmino faced a similar problem when it came to his profile back home. The striker developed his game and carved out a career in Europe after playing for unfashionable clubs in Brazil's lower leagues. He is only now beginning to get proper international recognition since emerging as a top striker in the Champions League, and becoming one of Liverpool's best players.
It should be the same story for Fabinho. It will be a surprise if he's not in the Brazil squad by the time of the 2019 Copa America, but for now he'll have to get his head down and work to make his move to Liverpool a success.
Firmino should be able to help in this regard. He had a big influence on his compatriot joining him on Merseyside and could be the man to help him integrate into Tite's Brazil setup.