The first ever South American Women's Football Players Forum took place last week in Santiago, Chile.
Ex-players and academics were among those who spoke passionately about the past, present and future of the women's game in Latin America.
The forum was a significant milestone in what has been an incredible fightback from the female footballers of the continent against federations that have repressed them.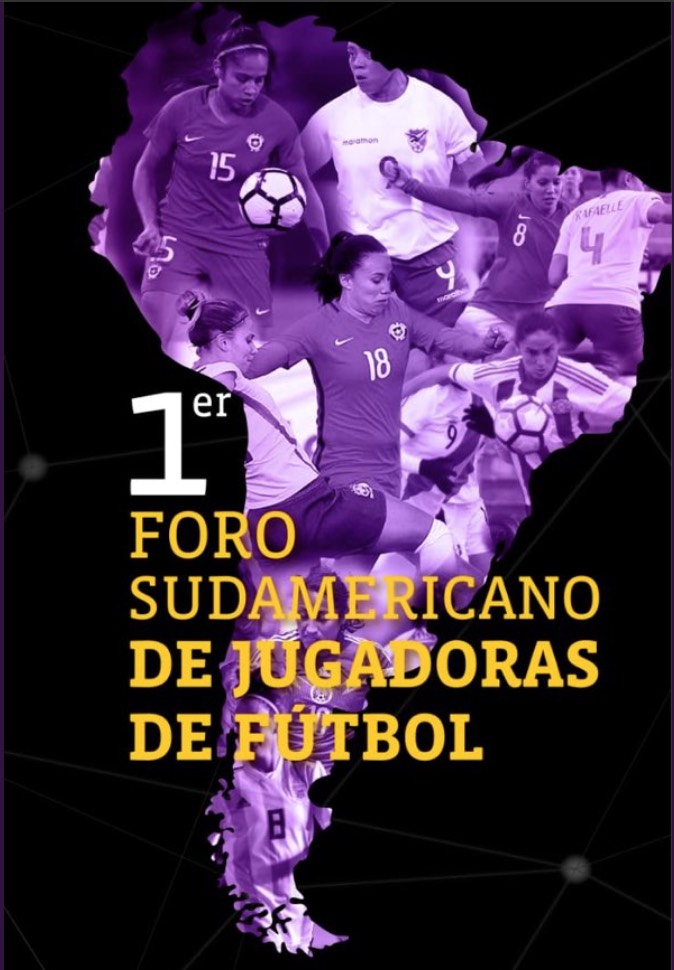 Just two years earlier, starved of resources and recourses, the women's game in South America was on its knees.
In June 2016 while Conmebol officials unashamedly headed back to South America from the USA with their heads held high after a record breaking Copa America for the men, the female sides of Argentina, Bolivia, Chile, Paraguay, Peru, and Uruguay were all listed as inactive by FIFA.
This inactivity was not down to a lack of desire to play from the women of course. It is simply an illustration of how little time and money their football associations have for them.
In response to Fifa's rankings and the lack of interest shown by their own FA, the female footballers of Chile decided to set up their own players' union (ANJUFF). Led by former Chilean international Iona Rothfeld, the union gained momentum quickly and was soon integrated into the men's for more support.
As reported by Brenda Elsey in March this led to Chile successfully organising and hosting the 2018 Copa America with all ten Conmebol nations present – somewhat unthinkable just a few months previous.
The tournament saw an average attendance at the main host stadium in La Serena of 14,400 in a stadium that holds just over 18,000. This is significantly higher than the local men's professional side that averages just over 3,000.
It was a similar story when Chile hosted the 2008 U20 Women's World Cup where crowds of between 12,000 and 15,000 were a regular occurrence across the country.
Some might say it is unfair to compare a one-off tournament with regular season fixtures. However, if you consider one excuse for not funding women's football is the idea that people simply aren't interested, then surely figures such as these disapprove it.
The hosts were especially inspired throughout the Copa America, only losing to an exceptional Brazil side who once again lifted the trophy.
Chile's 5-0 victory over neighbours Argentina means Las Chicas de Rojo will be heading to France 2019 to compete in their first ever Women's World Cup.
It is a result that represents huge strides for the women, especially after seeing their game completely ignored under the reign of disgraced Chilean FA President Sergio Jadue from 2011 to 2015.
What Jadue did is nothing new. The history of women's football is seemingly one of players showing courageous action in the face of underinvestment and institutional neglect.
Professor Elsey was quick to dispel the myth that women's football in South America is in its infancy. The captive audience soon discovered their was evidence of women sides in Chile, Argentina, Uruguay and Brazil in the early 1900s.
Many women defied the ban on football in Brazil for forty years from 1941 to 1981 for pseudoscientific reasons. These included the notions that the sport was "too rough" or encouraged homosexuality.
Yet twenty years earlier it had been the female poet Anna Amelia de Quiroz that had helped popularise the game throughout Brazil.
Her poems about the beautiful game were the first of their kind in Brazilian literature.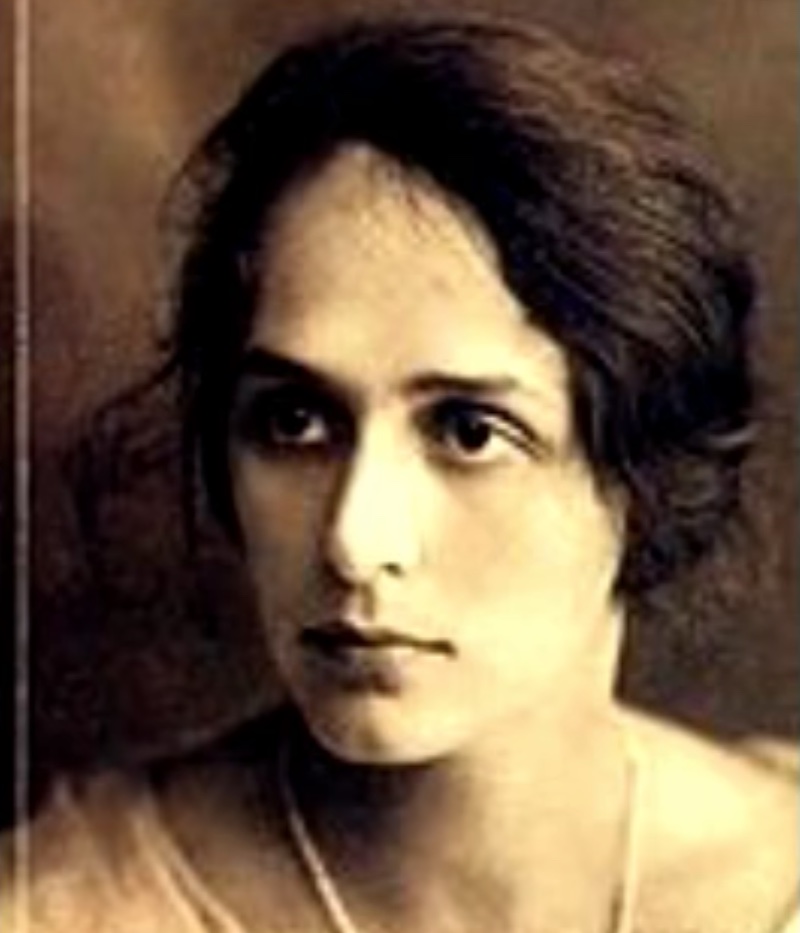 "O Salto" describes the posture and movements of her husband and Brazil No. 1 at the time, Marcos de Mendonça, during a match for Fluminense. She was arguably Brazil's first maria chuteira (WAG), an idea that brought laughter from the audience at the forum.
The poet would also take time to teach the children of the workers at her father's factory the rules and skills of the beautiful game.
She would insist that they kept the ball on the ground rather than kick it up in the air, which the children tended to do to show their strength.
This is just one of a number of contributions from women to the history of the sport on the continent and beyond, but they seem to be kept out of the history books of the game.
Further evidence of this can be found in the early seventies when two unofficial World Championships were organised and hosted in Italy and Mexico respectively. They are not recognised by FIFA, much to the chagrin of Denmark who won both tournaments.
The World Championship in Mexico in 1971 was a great success with the final between holders Denmark and hosts Mexico managing to pack out the gigantic Estadio Azteca. However, it would take FIFA another two decades to host an official version and it has yet to come to Latin America at all.
It is also important to understand that there is a link between machismo culture in society and the lack of girls playing football, especially in South America.
Just one in five girls play sport in clubs in Chile according to a survey carried out by María Inés Salamanca, Director of the UN Women Chile office.
A key reason why more don't play is because of how they believe the world perceives them. These include sexist stereotypes and lack of opportunity to follow their sporting dreams into adulthood.
Brazilian superstar Marta Viera da Silva has become goodwill ambassador to a program designed to improve their self-esteem and help inspire more girls to take up football.
#SaturdaySpotlight on Brazilian soccer superstar Marta Vieira da Silva, who was just last week named as a UN Women goodwill ambassador! She will use her role to empower women and girls through sport. https://t.co/X1rfDK3Qgd

— Nobel Women (@NobelWomen) July 21, 2018
Ex-goalkeeper of the Swedish national team Caroline Jönsson spoke at the forum about her battles at both an individual and collective level against sexism.
From persuading her parents to let her play the sport at the age of five to facing discrimination from her teachers at school for her love for the game at sixteen, she eventually rose to become one of the biggest stars in Swedish sport.
In 2003 after helping her country reach the World Cup final, she beat Freddie Ljungberg and Zlatan Ibrahimović to Sports Personality of the Year in her country.
That same year she had been a key figure in attracting major sponsors to her national team despite the Swedish FA being sceptical.
Brands such as Coca-Cola and Aftonbladet were keen to sponsor the women as the companies realised it was good for a fair image and associated them with a successful team.
Thanks to the efforts of their players to pressure and persuade their FA to get sponsors to add in money, the women received bonuses for their performances at the World Cup.
Ten years later Sweden hosted the Women's Euro 2013, which attracted crowds of around half a million in total. However, bafflingly the Swedish FA missed their opportunity to generate significant revenue as they didn't make any shirts available for sale at the games.
As popularity of the women's game continues to grow around the world, it is important that developing women's football regions such as South America learn from these basic mistakes and market such events as seriously as they would do for the men's.
Another key change in recent years has been the introduction of a new female division to FIFPro. Former Universidad de Chile player and political scientist, Camila Garcia, was one of those chosen to be on the board of members last year.
Garcia was a key coordinator of the forum in Santiago and stressed of the huge untapped potential for women's football to grow in South America
While Uruguayan lawyer Alexandra Gómez Bruinewood spoke of how important it is to have a union, supported by superstars such as Cristiano Ronaldo and Marta, that fights for justice for professional players both male and female.
For those with even just a basic knowledge of the women's game, it probably comes as no surprise that 60% of professional female players worldwide earn less than $600 a month while 50% claim not to have received their salary at all at times in their career. In South America those figures are almost certainly lower.
The work of unions such as FIFPro and ANJUFF are key here, together they will once again be able to drive the changes they want to see. Events such as this forum also help the unions to share their experiences and hear personal cases too.
It should be noted there has been some recent success stories on the continent too aside from the aforementioned formation of the female players union and the 2018 Copa America in Chile.
In Colombia, a professional league was formed that began last year and proved a huge success with over 33,000 fans turning out to see Santa Fe lift the title — it is believed to be a record crowd in South America for the women's game.
Meanwhile, the success of the Chilean national team has seen sponsorship deals and notable transfers to Europe for the star players of La Roja Feminina.
Moreover, major national broadcasters Chilevisión (TV) and ADN Radio will cover Chile's two friendly matches away to the United States at the start of September.
There are plenty of positive messages from this historic first forum that signal a huge step in the right direction as they look to clear the remaining obstacles for the women's game to fulfil its potential.
And those present were left in no doubt that the inspirational women driving these changes will do whatever it takes to be successful in getting the attention and changes their game so clearly deserves.