On a sweltering evening in Tampa that felt more like one in Barranquilla, Colombia used some fabulous football to breeze past the United States 4-2 at Raymond James Stadium, WFi's Austin Miller was there to report on the action…
The Colombians were the better side all night, trailing for only the briefest of moments following a pair of American goals against the run of play early on in the second half.
Though both teams are in transitional periods, under the command of caretakers while their respective federations search for a permanent manager, the class of the Colombians showed all evening, particularly in the goals scored, headlined by an absolute peach from James Rodriguez:
James Rodriguez scored this goal for Colombia vs USA earlier today! #FCBayern #USACOLpic.twitter.com/QtpJkPThbp

— Home Bayern (@HomeBayern___) October 12, 2018
Here are WFI's Three to See Again from a fun night of football in Florida: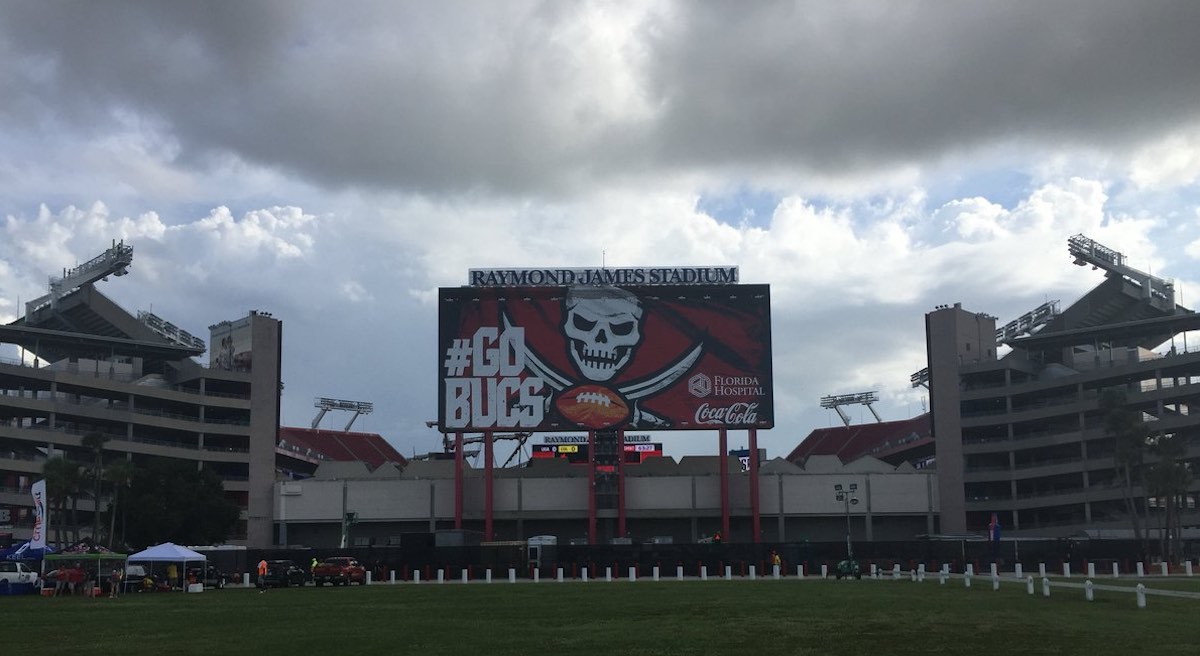 James Rodriguez & Juan Fernando Quintero – Colombia
It was clear pretty much from the off that Colombia were significantly more talented in the midfield than the United States.
Throughout the evening, James Rodriguez, and later Juan Fernando Quintero, consistently found themselves and space, and were regularly able to make the United States pay.
James' night will be headlined by the goal he scored, but he was also constantly involved in the Colombian attack. Certainly a positive takeaway for Colombia's interim manager, Arturo Reyes.
A cult hero for those who follow South American football, who broke into the mainstream during Russia 2018, Quintero needed only a matter of minutes to leave his mark on Tuesday evening.
After a pair of goals against the run of play to open the second half gave the Americans a shock 2×1 lead, Quintero was subbed on in the 55th minute.
Quickly thereafter, Quintero was involved in the build-up to Colombia's equaliser, which came from Carlos Bacca and Santiago Arias but was started by the River Plate playmaker:
Bacca ties it up for Colombia. That lead did NOT last long #USMNT #USAvCOL pic.twitter.com/cAjdeYlLjE

— Soccer Brothers Pod (@SoccerBrosPod) October 12, 2018
Then in the 73rd minute, it was Ramadel Falcao who gave Colombia a 3×2 lead, with Quinto playing a lovely ball back to set up the easy first time finish:
Gol de @FALCAO !!!! pic.twitter.com/C0CCYs9qrO

— Star Lord (@johnx_777) October 12, 2018
Quintero is an absolute gem, and never ceases to amaze each time he steps onto the pitch.
An old-school playmaker, he is a brilliant addition to this Colombia midfield, and part of the reason River Plate have been so successful in this year's Copa Libertadores.
No matter when or where Quintero steps onto the pitch, it will be worth your time to watch.
Miguel Borja – Colombia
Even with Colombia in the midst of a bit of a rebuild a pair of 32 year old veterans, Falcao and Carlos Bacca, got the start in attack against the United States.
While both are big name stars, it is a fair critique to consider both a bit past their prime. While each can still bring something to the table for Los Cafeteros, pairing them together doesn't always result in the best football.
So then, it is up to someone to unseat one of the two from the first choice XI.
While Cucho Hernández, currently lighting up La Liga with Huesca, is the heir apparent in the Colombian attack, he was disappointingly left off the bench on Tuesday, leaving the third striker role to Palmeiras' Miguel Borja.
A Libertadores star in 2016 with Atlético Nacional, who struggled with Verdão in 2017 before finding his form in 2018, Borja will never amaze you with his technical ability, but his knack for getting himself into the right position makes him quite useful when surrounded with talented playmakers, as he is for both club and country.
Only the sheer brilliance of James' opener denied Borja from goal of the game honors for his scissoring effort to make it 4-2:
Miguel Borja's first touch in the game is not only a goal but also bicycle kick. 😍 #USAvsCOL pic.twitter.com/Abwkr9hBzg

— Nico Clavijo (@ClavijoSoccer) October 12, 2018
Borja will never be the most talented player on the pitch, but his sheer will and ability to position himself well will always ensure he's a useful piece in attack, particularly as Colombia look to the future.
Tim Weah – USA
There were very few bright spots for the United States. Even though they led 2-1 at one point, the final scoreline flattered Dave Sarachan's side who found themselves thoroughly outplayed for all but the opening 10 minutes of the second half.
While the storyline tonight was the return of captain Michael Bradley, one year on from the disappointment of failing to qualify for Russia 2018, it was Paris Saint-Germain youngster Tim Weah who shined brightest for the Stars and Stripes.
With the scores level, Weah collected a nice counter-attacking pass from Julian Green, took six tight touches, the delicately slithered a ball into the path of Bobby Wood, who gave the US a shock lead:
BOBBY WOOD. pic.twitter.com/ZyU8pLJfWf

— USMNT Only (@usmntonly) October 12, 2018
Though the lead didn't last, and though consistency is still an issue for Weah, it was a moment that showed his promise, particularly when juxtaposed with so much of the United States squad on Tuesday.
In a group full of Major League Soccer also-rans and English league castoffs, Weah stood head and shoulders above the rest from a talent standpoint, and is one of the few who can have confidence in a long future ahead with the national team.