It's easy to forget that Trent Alexander-Arnold has only just turned 20 years old. His performances last season for Liverpool saw him become their first choice right-back ahead of one-time England international Nathaniel Clyne, and eventually work his way into the England squad himself.
His 2017/18 season culminated in a Champions League final appearance, and an appearance at the World Cup in England's final group game against Belgium.
He is seen by Gareth Southgate as the next in line behind Kyle Walker and Kieran Trippier for the national team, but his start to the new season has shown he still needs time to develop.
WFi were present at Anfield as Alexander-Arnold's side took on Fulham, to take a closer look at the promising right-back.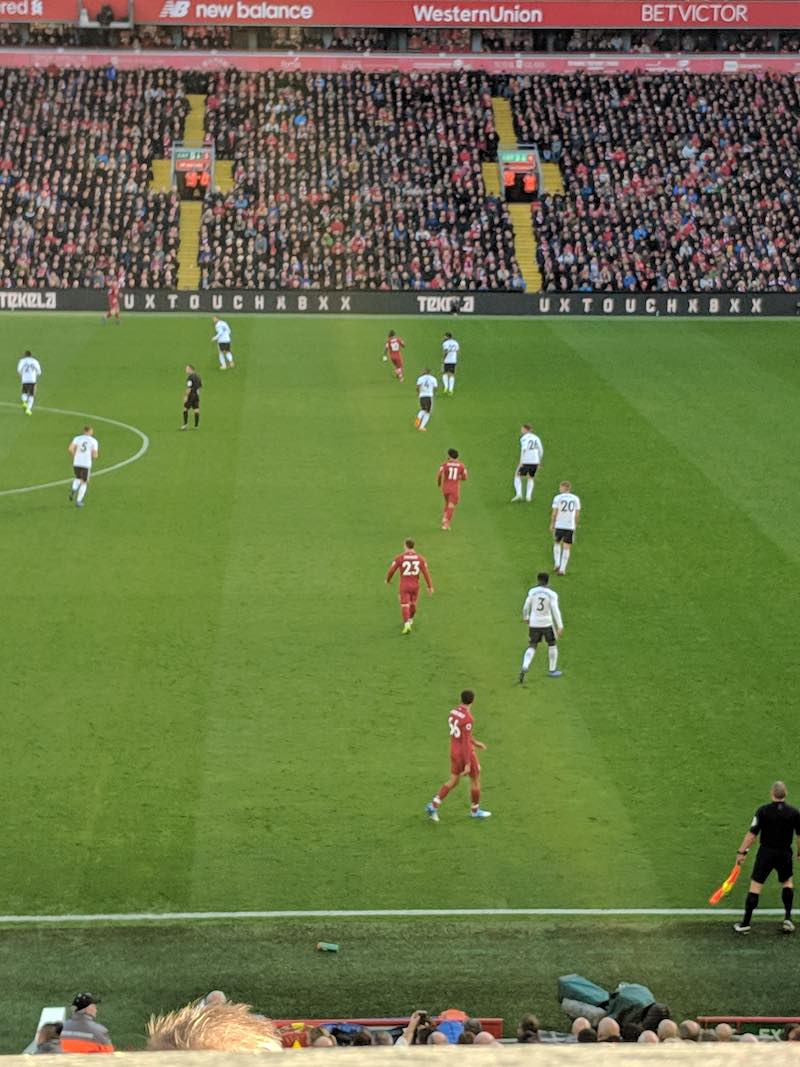 It's important to remember that the Liverpudlian often played his youth football in the centre of midfield, which has helped him settle into first-team football quicker than many other young full-backs might.
The modern game requires full-backs to contribute to the build-up play as well as assisting team-mates in both attack and defence. Trent's midfield skills are put to good use here, and his natural athleticism helps him get up and down the flank to contribute wherever he's needed.
It was a slow start for him against Fulham, and there were some sloppy moments when his side had the ball, but he was involved in important defensive moments, heading clear at the back post and going full-blooded into a tackle to win a throw-in for his team.
Back post defending is something full-backs don't often get credit for, but when they don't perform adequately in this area, or are out of position, they are quickly criticised. Trent fulfilled this part of his game well.
He grew into the game in possession and had a chance on goal, heading over from a Fabinho pass. It was a difficult chance and he did well to get anything on it, especially as it's safe to say that he's not known for his heading ability.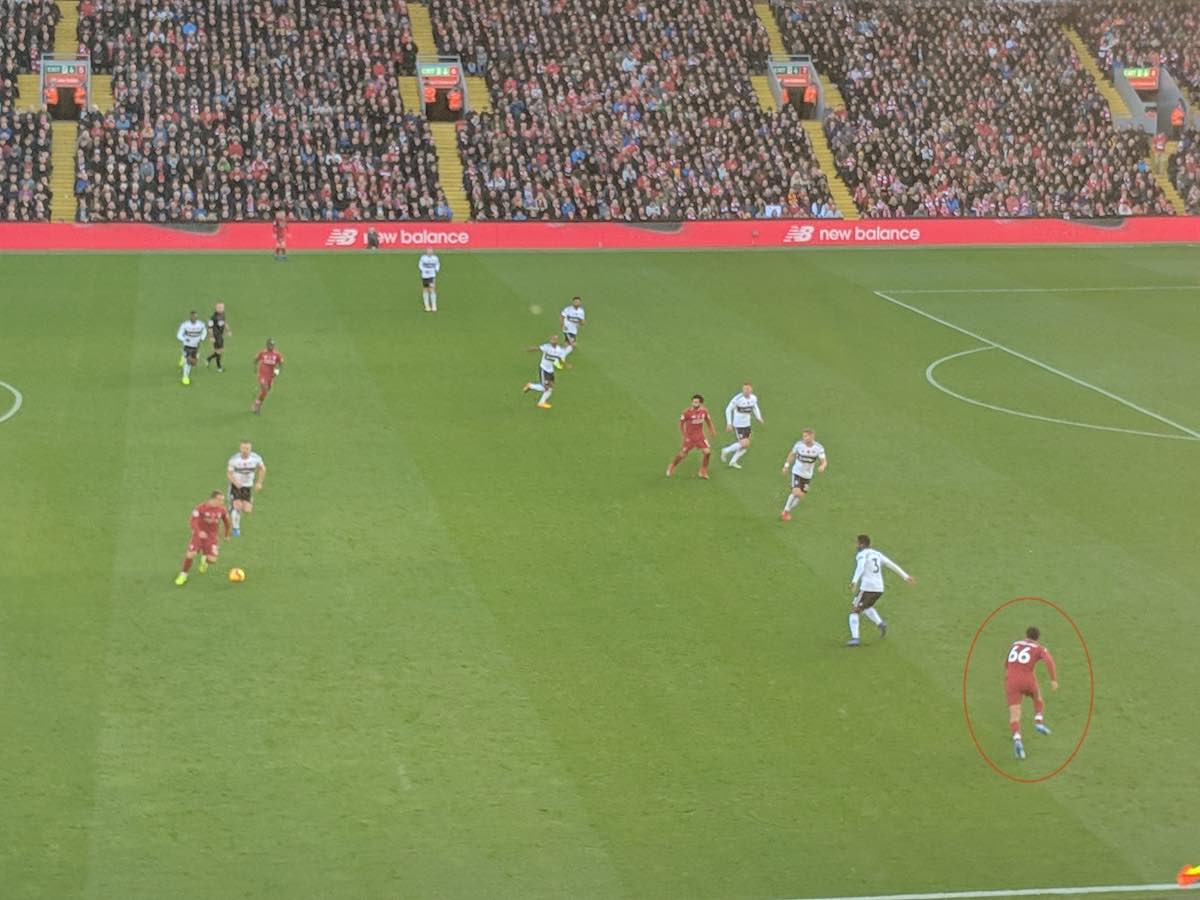 His build-up play improved, even though he finished the game with a pass accuracy of just 73 percent. His long passing and crossing were often dangerous even if these balls didn't always find their target.
His crosses from deep are whipped, and can curve behind the opposition defensive line in search of a quick thinking attacker who has managed to steal a march on his marker.
Trent was heavily involved in this game, and finished the game with 98 actions.
His highlight came when he assisted Liverpool's second goal, scored by Mohamed Salah.
He received the ball on the right from goalkeeper Alisson, and immediately sent Salah through on goal with a perfect, long-range through ball into the opposition half.
The right-back regularly takes set pieces such is his manager's confidence in his technique, and this again is a nod to his days as a midfielder.
He would regularly take free kicks and corners in Liverpool's youth teams, and he hit a powerful effort into the wall during this game.
Trent will be hoping to grow into this season and improve as it progresses, just as he did in this game.
---
Game scouted: Liverpool 2, Fulham 0 – November 11, 2018
Birth date: 07/10/1998 ( 20 y.o. at time of report)
Birth country: England
Passport country: England
Height: 175cm / 5'9"
Weight:  69kg / 152lbs