He's 27-years-old and we still don't entirely know what Philippe Coutinho is supposed to be. He's definitely good, we know that much for sure. But what, specifically, is he supposed to bring to a football team? writes Grace Robertson.
Coutinho has arrived at Bayern Munich and taken the shirt number of Arjen Robben, by comparison the easiest great player to categorise of his generation.
Everyone knew what Robben was about: a very left-footed winger who started wide on the right, had a strong dribble on him, and cut inside to create and, yes, shoot. No one debated what the Dutchman's "best position" was, or what system to employ to get the most out of him, because it was obvious.
Coutinho on the other hand has defied categorisation since the moment he set foot in Europe. He arrived at Inter as an 18-year-old "next big thing" in 2010 for what seemed like the ideal move to the reigning European champions.
As fate would have it, he picked exactly the wrong club to go to, as the Nerazzurri went from perennial winners to a cycle of constant chaos they still haven't lifted themselves out of.
Every decision the club made seemed to be about short term success, and that inevitably means pushing a promising young kid to the side. This is a club with an anthem that literally translates as "Crazy Inter Love It", and while the fans may love such a ride, a promising youngster looking to develop did not.
In contrast to that, he could not have found better luck in a loan move to Mauricio Pochettino's Espanyol.
As you may be aware, Pochettino has since shown himself as a rather good manager when it comes to improving young players, and he seemed to have a clear idea of what he wanted from Coutinho.
Usually playing from the left, he was less the creative passer we've seen and more of a hard-working wide forward.
It would have been interesting to see what the Brazilian would have developed into under Pochettino, and we nearly saw it when he came close to signing for the Argentine's Southampton side in January 2013, but the allure of Liverpool was too great and he chose the place that ended up shaping his career.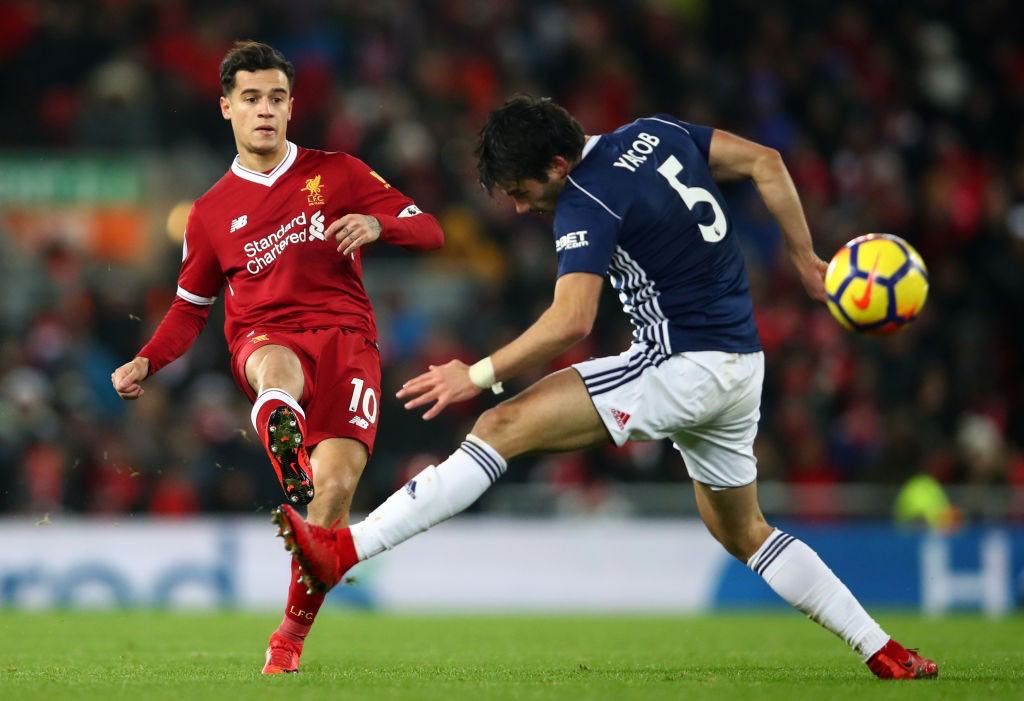 It was at Anfield where he met Brendan Rodgers, the man who would nurture him in those pivotal early-twenties years of his career where he could become anything. And what he became was a lot of different things.
The initial idea was to play on the left of a 4-2-3-1 system, with Luis Suárez as the ten and Daniel Sturridge upfront. But Rodgers was never a man for a settled system, and thus he tweaked things over and over at every possible opportunity.
Across the next 18 months, Liverpool switched from a 4-2-3-1 to a 3-5-2 to a 4-4-2 to a 4-3-3 to a 4-4-2 diamond. With the now famous Suárez/Sturridge partnership and the blossoming of Raheem Sterling, Coutinho found himself shunted from the left to the number ten role and, surprisingly frequently, a central midfield position.
That Liverpool team was, quite deliberately, tactical chaos, so it didn't so much matter where players started when they ended up pretty much anywhere. As long as he contributed on the defensive side, which he did to a good extent, he was basically playing the way he wanted.
That only intensified when Suárez left the club. Coutinho was increasingly given creative responsibility by Rodgers, which both helped and hindered his game.
His creative passing became a decisive part of Liverpool's play in the final third, as he was seemingly the only person in the side who could offer genuine quality. But with the lack of either great teammates or strict tactical coaching came some questionable habits.
Without anyone around him making decisive runs, he started shooting from range more often, and it turned out that he liked it. To take a shot, to drift from the left and curl one in the top corner, became a singular thought of his.
There were games against deep-set defences in which his presence, despite being clearly the most talented player on the pitch, actually hurt Liverpool, as he would just shoot as often and from as far out as he wanted. It was "protagonist football" at its most frustrating.
Jürgen Klopp's arrival in late 2015 was always going to mean a culture change. He's a much stronger believer in coaching a single cohesive style than Rodgers, so it wasn't a surprise to see Coutinho permanently starting on the left in the German's first two seasons.
This didn't curb his bad shooting habits, as a (then) poorly-executed counter-pressing system leads to an abundance of shots anyway, but under Klopp's tutelage, he did become a more involved dribbler and passer again.
A number of superb performances really emphasised what Coutinho was about in this era: cutting inside and being able to pick out attackers running into space in front of him. With Roberto Firmino and Sadio Mané marching to the beat of the same drum, it worked a treat.
This is where the timelines diverge a bit. Liverpool signed Mohamed Salah in the summer of 2017 and had an idea to move Coutinho into more of a central midfield role — think Kevin De Bruyne at Manchester City under Pep Guardiola.
I'm personally unsure if he would've developed the positional discipline to play such a withdrawn role, but his passing range and vision with Salah, Mané and Firmino in front of him would've been a joy to watch, if risky.
Of course, if you're reading this, you know that this didn't happen. Instead, Barcelona were in a state of panic after losing Neymar and just wanted to pick up an exciting Brazilian marquee signing, tactical fit be damned.
After a bit of a fight to hold on and a bit of a haggle over money, Coutinho made his "dream" move to the Camp Nou.
At no point in Coutinho's Barcelona career was it obvious what he was supposed to be doing. Was he the Neymar replacement? Was he the heir to Andrés Iniesta? Something else entirely? No one was really sure.
When he played in the "Neymar role", on the left of a front three with Suárez and Lionel Messi, the three of them lacked the speed and dynamism to penetrate in behind.
Coutinho's instincts are to come towards the ball and dictate play, but Barça had the greatest player at doing that in the history of the sport on the opposite flank, so it didn't come to him too often.
When he played in a midfield role, the balance of the side was off in a different way. Barça are not the pressing side they once were, so having a relatively undisciplined central midfielder caused structural issues.
Barça didn't know what Coutinho was. Coutinho didn't know what he was supposed to be doing. In hindsight, the whole thing was doomed from the start.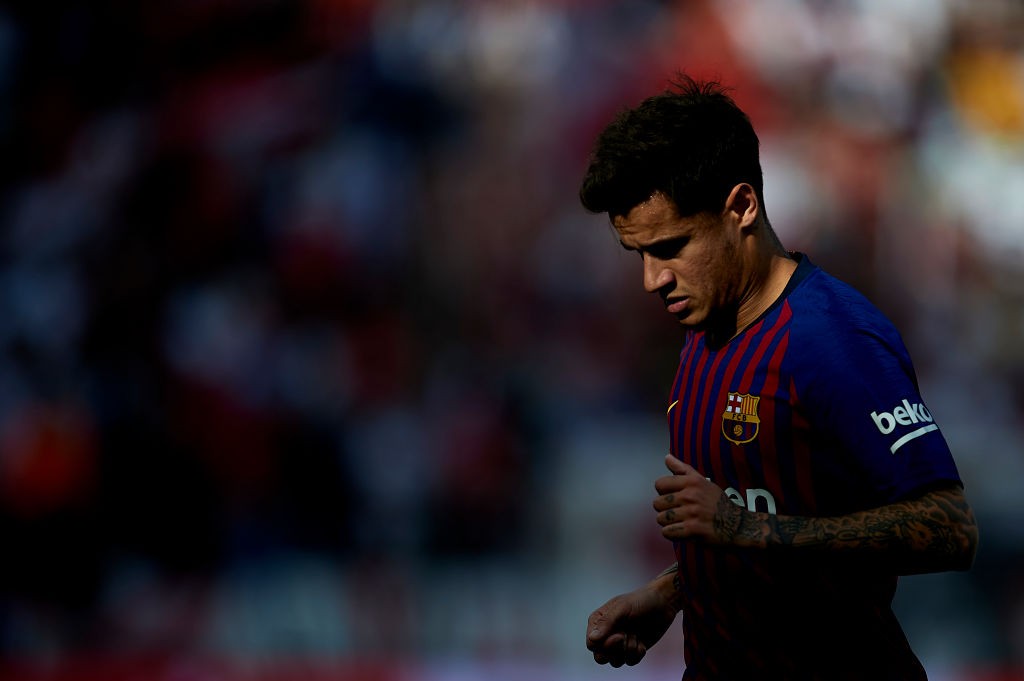 It's 2019 and we still don't entirely know what Bayern Munich are supposed to be.
Towards the end of Pep Guardiola's time in charge at the Allianz Arena from 2013-16, there was a central argument over his success.
His critics pointed to the fact that he had not won the Champions League. His predecessor, Jupp Heynckes, won the treble in his final season, and Guardiola could not match those achievements in the trophy cabinets.
Arguments in favour of the Catalan were that, yes, he had not won the Champions League, but he had done something more significant. He had taught the players his ideas about football and instilled a culture of positional play that would last for many years.
He'd given Bayern an identity to be carried forward for the next decade.
Three years on and there seems to be barely a trace of Guardiola's football left in Bavaria. Carlo Ancelotti, Heynckes again, and now Niko Kovač have all moved away from such a style seemingly not out of any dislike of it, or because they had their own distinctive ideas, but because they just don't know how to coach that kind of football.
Whereas Bayern aimed to be a club that won because they played the best football, they have become one who win simply because they have the best footballers.
Sure, Borussia Dortmund have Lucien Favre's thrilling counter-attack, but who needs that when you have Robert Lewandowski? It's boring, it's unimaginative, it's limiting, and it wins the Bundesliga every year.
It's exactly this kind of thought process that leads to Coutinho rather than any new tactical ideas as the potential spark to reignite a stale Bayern.
His role again becomes the question. He has made his opinion quite clear on the matter, stating that "of course" he prefers to play "number ten".
It feels somewhat strange that he'd take this view considering it's a role he hasn't played in much at all since his teenage years. It's something that Bayern seem to be indulging him with for the time being, but nonetheless it doesn't feel right.
"Of course I prefer to play number 10 but it's the mister [coach] who decides."

Spoke briefly to Philippe Coutinho for @FOXSoccer after his Bayern Munich debut today at Schalke. pic.twitter.com/82AtUPojUY

— Archie Rhind-Tutt (@archiert1) August 24, 2019
Coutinho does his best work arriving into that number ten space, but in order to really shine, he generally starts from deeper or out wide, using his dribbling skills to drift past defenders and find space in the part of the pitch he wants to be in.
When he starts there, it leads to the movements he makes taking him away from where he does the damage.
There aren't too many top sides in Europe who play with someone in the number ten role, but those that do tend to utilise players such as Dele Alli or Marco Reus — more energetic players than the old school trequartistas. Bayern already have a player much more of this mould in Thomas Muller.
For this transfer to work, both player and club will have to figure out just what Coutinho is supposed to be. Perhaps he isn't anything ideal. Perhaps he is a creative number ten that he imagines himself as, but in an era where these players have fallen out of the game.
Perhaps he is destined to forever be someone who only delivers in brief moments rather than over ninety minutes.
Or perhaps he is to be figured out in Germany. Robben himself was not such a defined figure before turning up in Bavaria, spending time at Chelsea and Real Madrid switching between either flank and lacking any really distinct role.
That completely flipped at Bayern, and he became a player with a singular position and purpose. If the club can do the same with Coutinho, there can be no doubts they will have a player of real quality on their hands.