James Rowe spoke to Hansa Rostock's Canadian defender Adam Straith, exclusively for WFi. They discussed his time playing in east Germany, representing Canada at international level, and the quality of Atiba Hutchinson.

---
You signed for Hansa Rostock in 2019. How are you enjoying your time there and how would you describe the club?
"Hansa Rostock are a club with a big amount of history, and the club means so much to so many people.
"I have played for other teams who are rivals of Hansa Rostock in the past, and when playing against them you realise how big they are.
"They are a team based in east Germany and every other team in eastern Germany is then pretty much a rival of yours.
"Even though the level is different there is always competition between east German teams.
"My first club in Germany was Energie Cottbus so when playing against Hansa Rostock in the past I became aware of how big the club is."
---
You lead me nicely on to my next question, which concerns Energie Cottbus. You played for the club for five seasons. How do you look back on your time there, and do you have any particular memories or highlights?
"I came over to Germany when I was 17, and my very first German experience was at Energie Cottbus.
"Being away from home and living in a foreign country all by yourself is kind of a grind that a lot of players have to go through.
"Cottbus will always have a special place in my heart because it was my first station in the country. I have many fond memories: making my debut against St Pauli, we managed to reach the German Cup semi-final which was a wonderful experience, and of course working my way up from the under 19's through the reserves to debuting in the first team.
"To do that at the first club I played for in Germany is something that I will never forget."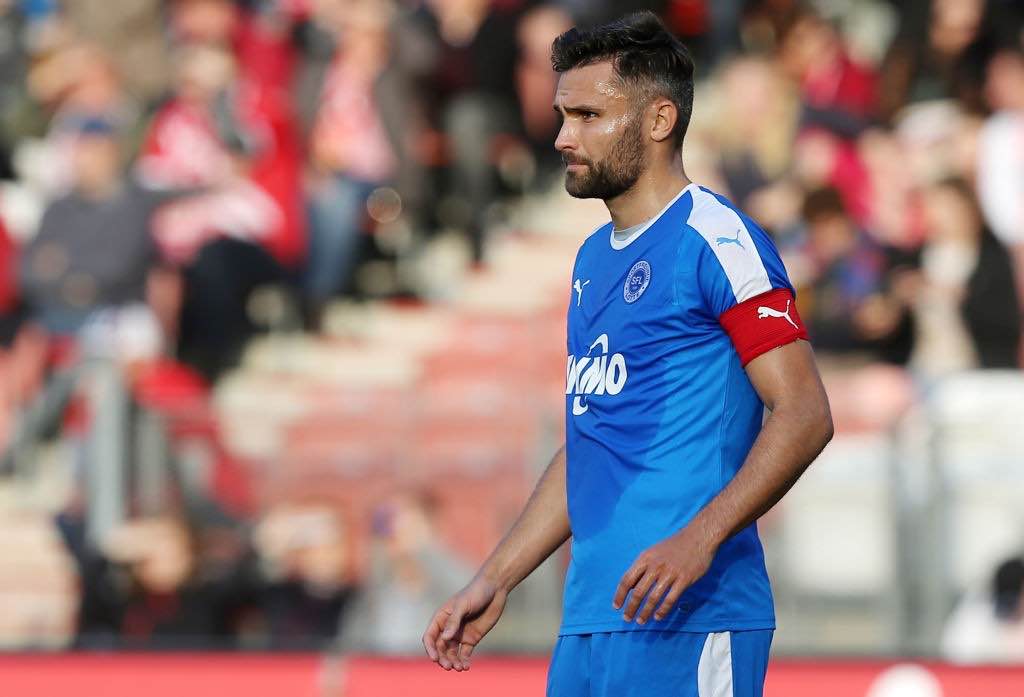 ---
You have been capped many times by Canada. How do you look back on representing your country, and do have any particular highlights or memories of playing international football?
"Yes, many. I think any player that has the opportunity to play for his country, I believe it becomes the thing that they are most proud of when in their career.
"Every time I have had the opportunity to get on a plane to represent my country it is something that has made me proud.
"I debuted in Buenos Aires against Argentina. It was their send-off match before the World Cup, so a full stadium with the majority of their first team playing so that was a highlight.
"A World Cup qualifying match too against Honduras in Victoria, British Colombia, where I was born, was also very special, playing in front of friends and family.
"It is an honour to have been involved and met some great people during my time representing the Canadian national team."
---
You mentioned players you played alongside at international level, and with your experience at club level could you say who are the best players that you have played alongside so far in your career?
"At club level I have been fortunate to play with Niels Petersen, who now plays for SC Frieburg and also played for Bayern Munich in the past. We played together at Energie Cottbus.
"Leonardo Bittencourt who is currently playing for Hoffenheim, and who also played for Borussia Dortmund, was also a very good player.
"We were all very young at Energie Cottbus but there are a number of players that have gone on to have great careers.
"At international level number one has to be Atiba Hutchinson. He is someone that you are very lucky to share the pitch with, not just the quality he has as a player but also as a person too. We spoke often off the pitch.
"I would also like to mention Scott Arfield who plays for Glasgow Rangers he also spent many years at Burnley."
---
I can imagine in your position as a midfielder that you have come up against many good opponents through the years. Are there any that stand out for you?
"Yes, the match in Argentina when I come on as a substitute.
"In recent years at international level we played Colombia losing 1-0, and I marked James Rodriguez. It is great being able to measure yourself against the best players in the world.
"We played against Morocco — Hakim Ziyech really stood out for me. You could tell even back that then he had such quality, and it was challenging to have to look after him in a match.
"Playing against Mexico and the United States, too, because they are the games that matter, and you get the best out of your opponent.
"At international level you see a different side to players and they give the best they have in matches."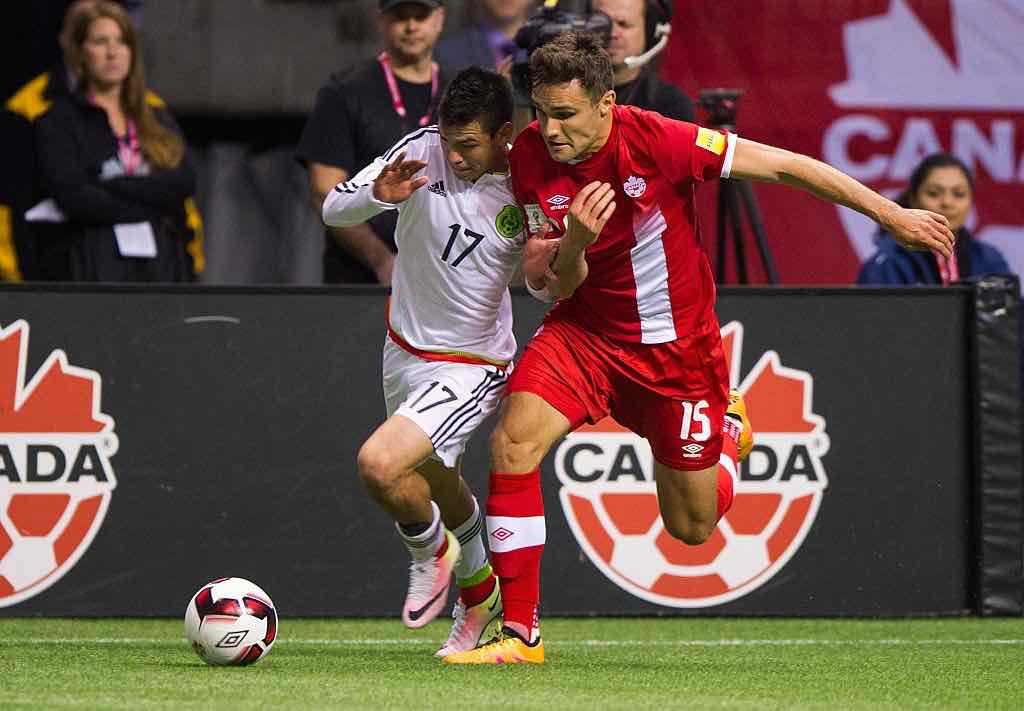 ---
Finally, Adam, could you say who are the managers and coaches that have played a key role in your development as a professional footballer?
"When I was growing up back in Canada we did not have the professional development that we do now with academies.
"Back then it was important to have a mentor to teach a kid the basics of football. I had a coach named Nick Daniel, who is still working in Victoria where I come from. He is someone who helped me when I was a kid to take my first steps in the professional game.
"When I look back at Energie Cottbus, Claus-Dieter Wollitz gave me my first chance in the professional game in Germany and I will not forget that. He was a coach that had no issue in bringing in young players and tested them.
"At national level I debuted under then manager Stephen Hart, and following on from him at international level, Benito Floro changed the way that I looked at football.
"He had a different way of seeing the game and was always very detailed in a style in which I had never seen before. He is someone I have learned a lot from because not a lot of people see the game the way in which he does. I was able to soak up good bits of information from him.
"These are the four coaches that stood out for me in that respect."