James Rowe spoke to former Reading and Portsmouth striker Dave Kitson, exclusively for WFi. They discussed some of his former clubs, highs and lows, making the Reading promotion story into a film, and the best players he played with.
---
You retired from playing professional football in 2013. Are you enjoying retirement?
"It is a relief, to be honest. A relief not to bow to people who know less about football than I do and who treat me like an eight-year-old kid.
"I can be my own boss and make my own decisions so, in that respect, retirement is very good.
"I do miss the feeling of winning. But I do not miss the training, the media and the travel.
"I've had my playing career and it's never coming back, so I'd like to be involved behind the scenes and I am trying to do something about that."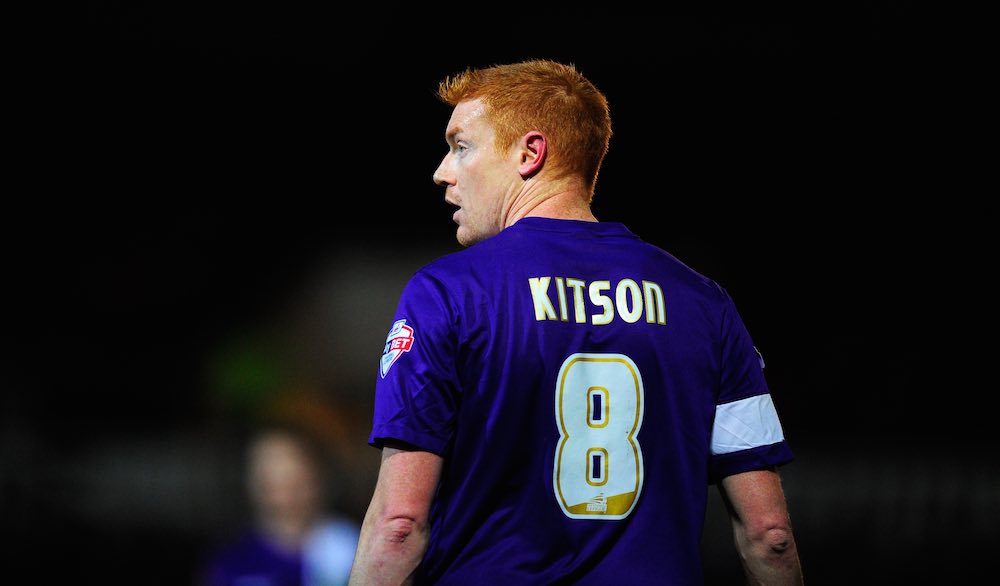 ---
You played five seasons for Reading FC. How do you look back on your time at the club, and do you have any highlights or memories?
"Yes I look back with fond memories of my time at Reading, and in particular our 2006 season where we broke the Championship points record.
"I am not sure how many records we broke that season, I think about 30 in total, and I know that they still stand in one form or another, and it's only now that I can look back and really take in exactly what we achieved.
"We fought tooth and nail for every goal, point, tackle and header to really put a club that was pretty unfashionable on the map, and if it was any other club it would have been held up as an example.
"I was watching the film Moneyball on TV the other day on how you can take an unfashionable team and make it almost un-beatable. If it were any other top team they would have made a documentary about it by now.
"What happened in that little corner of Europe was absolutely remarkable, and may never be seen again. It really does not get the credit it deserves, and a bit of that is down to the fact that Reading were seen as an unfashionable club.
"Reading never really shout about it. If you look at top clubs such as Liverpool and Manchester United, when you go to their stadium every available piece of space is taken up with a banner.
"Without your history, you are absolutely nothing as a football club. I just think that whatever the level, a club has got to shout about their successes. It must take every advantage that comes its way to intimidate the opposition.
"Reading has since had a fairly tumultuous period, and some of their previous owners have not understood the clubs values and its core strengths."
---
You had a two-season spell at Portsmouth. How do you look back on your time at Fratton Park?
"It was horrible. A really rough time to be a footballer and a fan of the club. The club was in administration when I signed, and also when I left.
"Myself and a couple of other players, such as Tal Ben Haim took the brunt of the anger from the fans, but the truth is the damage had been done by previous owners and it was our particular squad that happened to walk into the lion's den.
"I did not play well there. I was also clinically depressed at the time and I got to the point where I had to say to the manager, 'look I can't even be on the pitch let alone kick a ball properly.'
"I was making myself look silly and the manager Steve Cotterill — who was great with me — realized that I was not right and that mentally I was going further down the rabbit hole.
"I think the fans took my mental illness as a sign that I did not care about their club, because that's how it looked when I played.
"The truth is that I was in no condition to play football at all and their boos, catcalls and abuse simply made it worse.
"But they didn't know. It was not an easy situation for anybody given what was happening at the club. I wanted to do well for Portsmouth FC as did all the players.
"At the time nobody spoke about mental health, whereas now everyone is coming out that they are depressed and have anxiety issues.
"I tried to say that this is an epidemic and I was banging my head against the wall as nobody wanted to listen, we were still in the age of people telling each other to 'man up and get on with it'.
"Michael Appleton then came in as the new manager and dropped me completely because he could tell that I was not in a position to help the team.
"He had a job to do and he didn't have time to babysit me. The club ended up back in administration and it seemed that our squad took the blame, but everybody in football knows that certain people at Portsmouth spent money that the club did not have, and later the football club and the fans paid for it.
"Certain people from preceding ownerships seem to have walked off into the sunset as heroes, while my teammates and I — who came in much later — shouldered the consequences of their actions."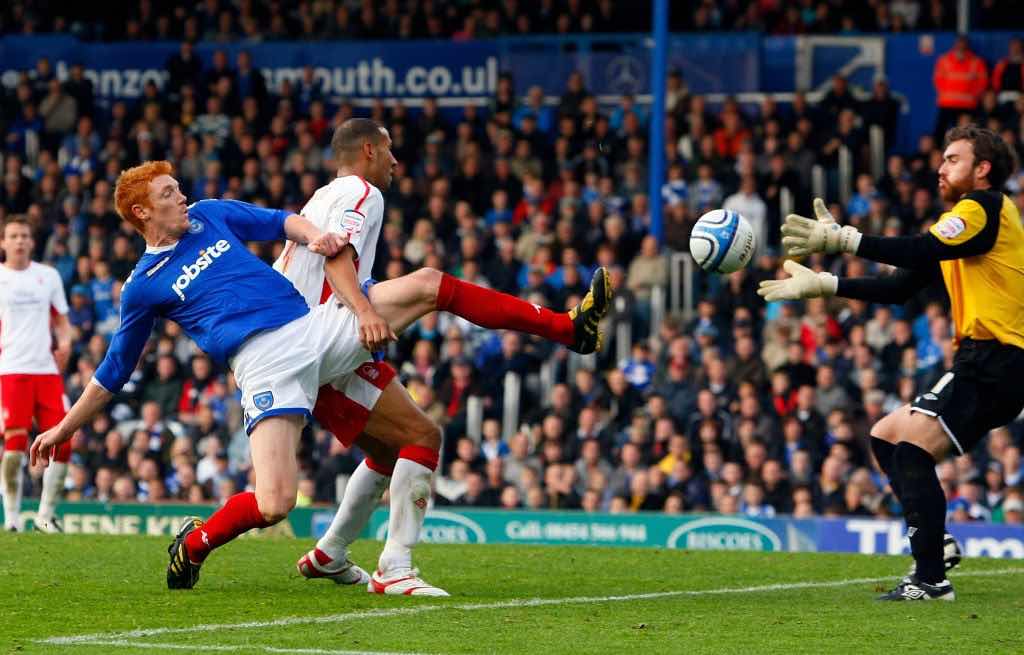 ---
During your professional playing career did you ever have the opportunity to play abroad?
"Yes, I had an opportunity to play for a Major League Soccer team but the salary was insufficient.
"People say it should not be about money, but when you have two kids and are emigrating it absolutely has to stack up. You simply can't up sticks and move to a new country if the salary doesn't cover the overheads of everyday life.
"I would love to have played in the United States; it would have been fantastic. Sometimes opportunities come along that simply don't work at that moment, other times they are perfect.
"I worked out that the salary on offer was less than the cost of the shipping container we needed in order to transport our possessions across the Atlantic. When some people talk about footballers, they simply assume that they are all multi-millionaires, I'm afraid that simply isn't the case.
"It sounds very glamorous going out to the United States, and if you are David Beckham it probably is, but for many others, it simply doesn't work."
---
With your experience playing professional football at club level are there players that you have played alongside that have stood out for you?
"James Harper was one of the most technically gifted players that I ever played with. Left foot, right foot, tenacious, a good tackler, a gifted passer, and he scored the odd goal too.
"He was desperate to win and he looked after himself better than any other footballer that I have seen in my life.
"Ivar Ingimarsson is a great example of managers not knowing what they are doing. For example, when they pick names over actual talent. When Ivar was at Wolverhampton Wanderers he won man on the match in his first eight games.
"But then the club signed Paul Ince and dropped Ivar. So Reading 'thank you very much'. We signed him for a small fee and Ivar became our back four. He got everybody in line and looked after the two midfielders in front of him. It was amazing how you could pick up some of these players.
"I cost Reading FC £150,000. Brynjar Gunnarsson signed for £75.000. Nicky Shorey for £25.000, and he went on to play for England.
"Kevin Doyle £75.000. Shane Long £10.000. Absolutely incredible. And most of those players were sold for millions of pounds.
"I think in terms of outrageous talent Tuncay at Stoke City is hard to beat. You would look at him in training and just laugh at how good he was.
"And Nwankwo Kanu at Portsmouth. When I arrived he was finishing up his career but he would still do things in training that were unbelievable. I used to wonder how good he was at Arsenal and Ajax when he was in his prime. What a player he must have been, unstoppable I imagine.
"I was very lucky to catch glimpses of that at Portsmouth. I feel privileged to have been able to see him close up because he is an absolute legend. We used to call him 'King' (he had it written on his socks and we still call him 'King' to this day).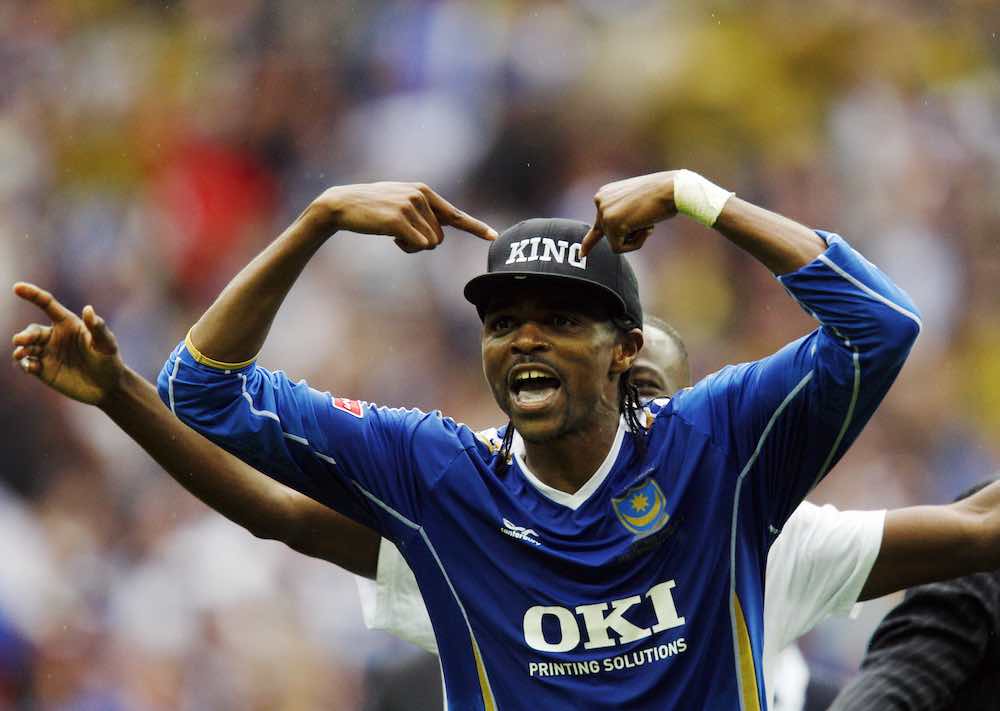 "I used to say to him, 'King, am I the best player you have ever played with?' He was such a humble man that it was the only way that I could get him to talk bout his career and the wonderful players he had shared a pitch with.
And King would say, 'no Dave, you are not', so I'd ask him who was better than me as if I were insulted. Then King would say, 'Jari Litmanen'. Then I could ask him why Jari was better than me, and King would tell me things about Jari that I could learn from.
"It was the only way I could get King to talk about his incredible career because he was so humble. I did it with everybody I could think of, and King would tell me about the great Ajax team he played in, guys like Frank Rijkaard, the De Boer brothers, Edgar Davids, Finidi George, then later Dennis Bergkamp, Thierry Henry, Robert Pires and Patrick Viera.
"I learned so much but I don't think I ever found out exactly what number I was on the list!"
---
Finally, Dave, you mentioned managers. Looking back on your career, could you say who were the managers that played an influential role in your development as a professional footballer?
"John Beck was the manager of Cambridge United when I arrived, and Lionel Perez the goalkeeper. Those two men showed me what it meant to be a winner and what was needed.
"I was a bit of a rough diamond when I arrived at the club. I had a lot to learn and I was very naive. I had a bit of talent and they taught me how to exploit my talent through learning what it means to be ruthless and not to let anybody stand in my way.
"I probably took it a little too literally at times but it was an incredibly important lesson. It sculpted me as a man and as a player.
"At Stoke City I was signed as a striker but I played in an advanced midfield role. But I still found joy in winning games even though I was not scoring the goals anymore. I was playing in a team that beat Arsenal or drew with Liverpool at Anfield or beat Chelsea and Tottenham.
"Sometimes I enjoyed that more than being the top scorer for Reading and winning the Championship.
"Steve Coppell was a great manager at Reading, he just left me alone and even though I did not get on with Tony Pulis at Stoke, I still learned an awful lot from him about how to manage players and what to do and what not to do.
"I probably learned more from Tony Pulis than I did from any other manager, and it is only when I look back that I realize how influential these people were on me not just as a player but as a man too."