By Daniel Lucci.
Italy are still perfect in Euro 2020 qualification and after their last match against Liechtenstein, they boast a very respectable 8-0-0 record.
Although they have looked much better under new head coach Roberto Mancini, there is still plenty of room for this team to improve prior to the tournament starting in the summer.
Having already qualified for Euro 2020 through their first seven matches, things are finally looking up for the Azzurri and their supporters.
Mancini finally has this team actually playing like a team and supporters worldwide can see that evidence on the pitch during their matches. There is much more fluidity and confidence around this team compared to their play under previous coach Gian Piero Ventura.
Unfortunately, at this point Italy still lack a few aspects of being a great team, and if they hope to make it far into the tournament, they will have to make some adjustments going forward.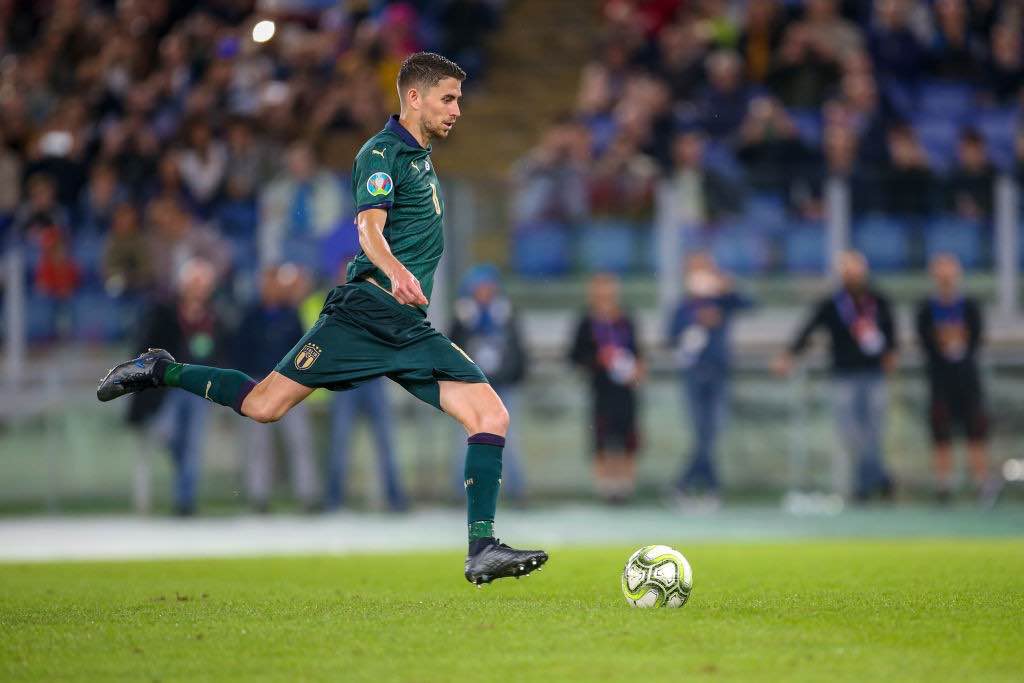 Italy vs Greece 
Italy's first match of the International break saw them face Greece, who are currently 5th in Group J.
This Greece team has had some trouble scoring goals throughout qualification, and it was much of the same in their match against Italy.
Greece had a few opportunities to put the ball in the back of the net but each time fell short due to some poor passes and finishing. They looked to catch Italy on the counter-attack and certainly did cause some trouble, but in the end, their final product was nowhere to be found.
Greece do deserve some credit defensively, though, as they were very sound at the back. Italy dominated possession but could not break the deadlock until Greek midfielder Andreas Bouchalakis attempted to block a shot on target but it hit his arm, gifting Italy a penalty and their first goal.
Jorginho stepped up and placed the penalty perfectly. After that goal, it was pretty much game over and Italy later scored a second through Federico Bernardeschi.
His long-range strike was deflected, sending goalkeeper Alexandros Paschalakis the wrong way and solidifying Italy's qualification for the Euro 2020 tournament.
Although Italy pulled out the victory, it was not pretty at times,, and they even looked vulnerable at the back when Greece tried to press for a goal.
The difference between Italy under Mancini and Ventura is that now when the Azzurri get an opportunity they make it count, even if those opportunities are sporadic throughout the match. Under Ventura, Italy could not score and lacked the confidence to make their opportunities count.
Liechtenstein vs Italy 
For this one, Mancini made ten changes to the lineup that played against Greece a few days prior, and the lack of chemistry really showed.
Italy did score early, but the rest of the half was pretty bland from the Italians. It was to be expected that they would dominate this match, but were only up 1-0 and Liechtenstein did have a couple of opportunities.
But in the 70th minute, the floodgates finally opened. Goals from Bernardeschi, Alessio Romagnoli, Stephan El Shaarawy and a pair of goals from Andrea Belotti completed a 5-0 victory for the Azzurri.
Overall, it was not a very pretty or consistent display from the Italians, and yes the opponents are not nearly top-notch, but it is something they can hopefully build on.
With the few chances Liechtenstein did have, you feel a better opponent would possibly score, and that is something Italy needs to be wary of going forward.
Who Impressed?
In Italy's first match against Greece, there were not many that impressed due to the lack of opportunities and chances created. The few who did impress were Jorginho, Marco Verratti and Leonardo Spinazzola.
Jorginho did score the penalty but he did much more. He manned the midfield by making great first passes and keeping his composure while under pressure.
With each game he plays for the Azzurri it becomes clearer just how important he is to the midfield and the overall play of this team. Furthermore, the creativity and wonderful dribbling of Verratti was on full display against Greece, and his play eventually led to Italy being awarded the penalty kick, as he made the pass back to Lorenzo Insigne whose shot was blocked by the arm of Bouchalakis.
Lastly, Spinazzola was constantly making runs up the left flank, made space for the rest of the team and created many decent opportunities for the Italy attack. He was also sound defensively, Mancini should be impressed with the Roma full-back.
In the second match against Liechtenstein, the coach made 10 changes to the lineup and some of the new faces impressed.
Both full-backs, Cristiano Biraghi and Giovanni Di Lorenzo attacked well with pace and defended well when they had to.
Also, they both picked up assists, giving coach Mancini something to think about moving forward.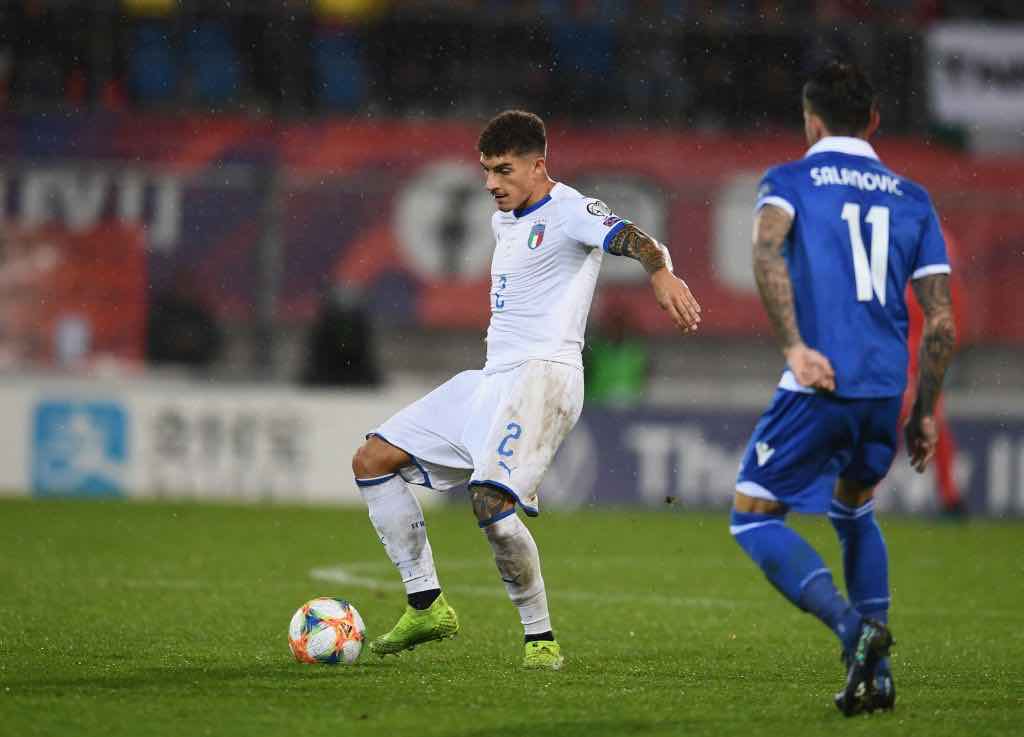 Striker Andrea Belotti looked good and netted two goals. Hopefully, this can help his confidence on the national stage.
Notable mentions go to Verratti who again had a good game, and Alessio Romagnoli, who surely is trying to play himself into the starting lineup. That depends on whether Italy captain Giorgio Chiellini is back from his ACL injury, or if Francesco Acerbi can step up and take the spot himself.
What Needs Improving?
Plain and simple — the attack. Italy's strikers cannot seem to get any continued chemistry going forward and this should be something Mancini should be working hard to adjust prior to the tournament starting up in the summer.
Immobile did not offer much against Greece, and although he works hard he just is not skilled or lethal enough to be leading this Italy attack.
Belotti against Liechtenstein looked a little better, as he scored two goals, but lets not forget who the competition was.
He will be going up against much tougher opponents in Euro 2020, and if he wants to continue to start games he will have to show he can score goals against any team, not just Liechtenstein.
With that said, Azzurri supporters must give these Italian attackers time to prove themselves on the pitch and to gain chemistry under their new coach and his style of play.
Most of these players come from different teams and are not familiar with playing with one another, so they need to play together more. Furthermore, building team chemistry can and will go a long way in making this team successful.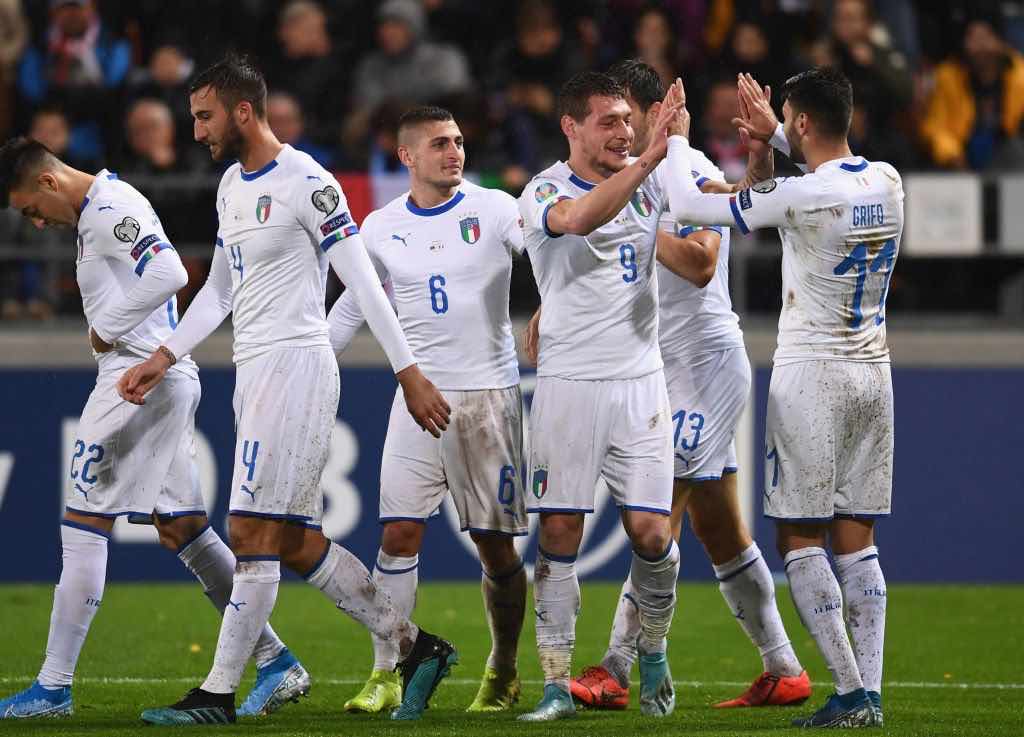 All in all, now that this International break is completed, it must be considered a positive one for Italy.
They won both games, collected clean sheets in both and most importantly, have qualified for Euro 2020 after just seven matches.
Mancini is slowly but surely turning this team around and that should lead to what will be an exciting tournament.
There are still areas in need of improvement, but Italian supporters must keep their faith in Mancini to right the ship and keep it moving in this positive direction.