WFi exclusive, by Louis Smith.
At the age of just 21, Jorge Morel achieved the dream of millions of people across the globe by playing senior international football for the first time.
Imagine being told you will get the chance to represent your country, in a sport you have always been passionate about.
This is exactly what happened to Morel. Following his consistently good performances for Guarani, he caught the eye of Paraguay Manager Eduardo Berizzo who selected him for international matches in October 2019.
"I was leaving the Guarani training ground and the coach called me and told me that I am on the list for the Paraguay national team to play in Europe against Serbia and Slovakia," Morel told WFi.
"I feel very happy, very happy for what I'm going through so far in my career. It was one of my biggest goals growing up to play for the Paraguay national team, and I am proud to be able to accomplish it at such a young age."
Last season Morel played centre-back for Guarani. This was an unnatural position for Morel, who eventually moved back into midfield in 2019, where he has grown even more as a player and at such a young age is likely to continue to develop.
Paraguayan football writer Pablo Pedrero shared his thoughts on the young midfielder.
"In my opinion, his main attributes are that he knows the game very well," he said.
"He is versatile and can play as a centre back as well as being able to play in midfield as a defensive or attacking midfielder in a 4-3-3.
"He is very good capturing second balls, and also has qualities to be able to win the ball back for his side.
"He can also threaten on the attacking side by getting into the opponent's box to create chances, or even score goals himself as he posses an extremely powerful strike."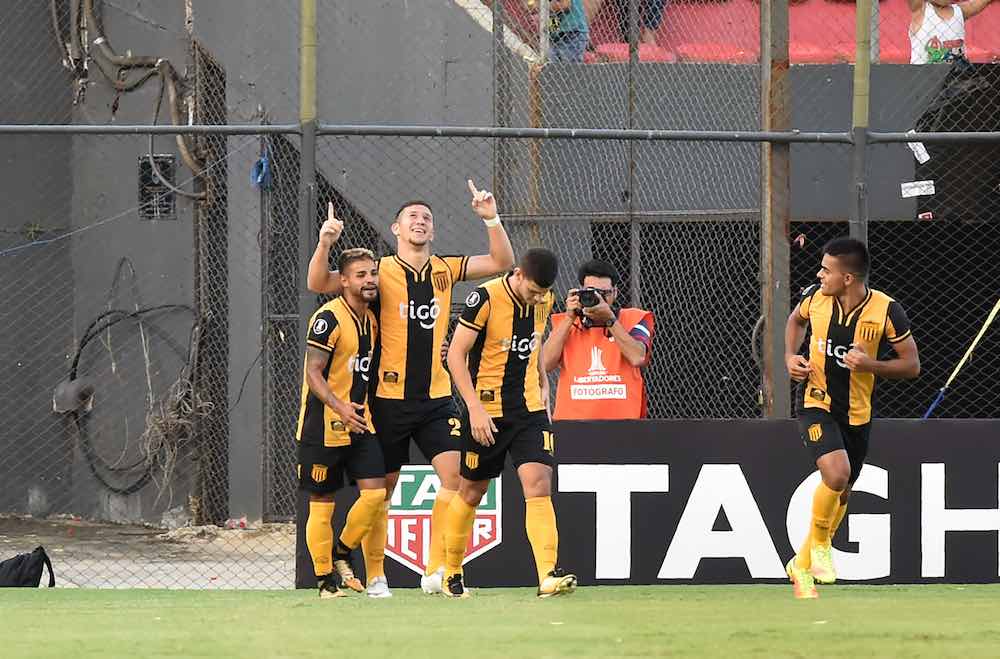 The 21-year-old has represented Paraguay at youth level, playing six matches for the U20s and U17s.
During the six matches, he managed to score a goal despite being a holding midfielder, and attack not being his main priority.
Compared to the younger age groups, the senior side is a huge step-up in quality, and this includes the training sessions as well as the matches. There is also a difference between first-team club football and international football.
"The training sessions were very good. and very intense workouts," adds Morel.
"As each moment went on, little by little I was catching the beat. The main differences from club level I noticed are that the pace of the game was quicker, and there was more intensity at the time of having the ball.
"But as I said earlier, little by little I was catching the rhythm of the game and the more I train the better I will adapt.
"In the senior team, everything is more intense".
Despite his young age Morel has two winners medals for Guarani, winning the Paraguayan Premier Division Clausura in 2016, and last year his side won the first edition of the Paraguayan Cup.
Now added to the list of achievements for Morel are two international caps for La Albirroja. So how high does Morel rank his new international caps in comparison to his winner's medals?
"Each one, they're different achievements with different feelings," he says.
"Every achievement I get marks something in my life, but debuting in the senior team so far is the best. I am very happy to accomplish this at such a young age."
The scheduling of the match had Paraguay playing on Thursday in Serbia and on Monday against Slovakia. Morel played the full ninety minutes of each game.
"Both Serbia and Slovakia were good sides," he reflected.
"I think we matched them, they both played very similar football."
It didn't stop there. Morel flew back to Asunción as quick as possible so he could feature in the quarter-final of the Paraguayan Cup in which he captained Guarani to a 2-1 win to help continue their quest to defend their title.
A great role model, for not only the youth players coming through but also even for some of the older players!
"One has to be used to playing three days in a week, and for me now I am in the senior Paraguay team I need to add extra intensity to my game and playing more will help me," he adds.
"In my view, there is always something you have to improve, each day players train to improve on what is missing from their game."
With World Cup qualifiers due to take place in March 2020 a well as another Copa America next year in Argentina and Colombia, Morel will be hoping he can earn a place in the squad.
"I will work hard work for that," he said.
"Berizzo already gave me a chance and I think it will depend on him whether he will consider me or not."
Regardless of what happens next, Morel has a fantastic work ethic and that can only serve him well going forward.
He is the type of player any manager loves to have. He keeps his head down and focuses on what is next rather than what has happened. He is dedicated to improving his game.
There are not many players in football who would endure a 7,000-mile flight just after playing at the highest level, to then play again once again with little rest. Morel could have a bright future in both club and international football.