When Ole Gunnar Solskjaer arrived at the club, it was heralded as the return of the prodigal son. He seemed to have all the answers and miraculously turned Manchester United's season around for some time.
After United's historic comeback in Paris, Rio Ferdinand emphatically made his case in the BT Studios, planting a piece of paper on the table and pleading the board to sign him.
"Let him sign the contract and go," he exclaimed.
"Ole's at the wheel. He's doing it, he's doing his thing. Man Utd are back!"
Yessss Ole is officially at The Wheel… Signed, Sealed, Delivered! Manager of @ManUtd! 🙌🏽 I hope my Thank You is in post Ole 🤣📝❤️ #MUFC #Ole pic.twitter.com/lUUel4f6zw

— Rio Ferdinand (@rioferdy5) March 28, 2019
He was hardly alone in support of his former teammate, joined by the likes of Michael Carrick, Gary Neville, and Darren Fletcher, to name a few.
Since then, it's all been a bit difficult for the Norwegian. His superb start was marred by an equally unimpressive slump, and United finished sixth, back where they started when he arrived.
United currently sit 14th. The departures of Romelu Lukaku and Alexis Sanchez, and the arrivals of Harry Maguire, Aaron Wan-Bissaka and Daniel James haven't been reinvigorated the club as many hoped.
Granted, the performance at Old Trafford against Liverpool was the best United have played all season, but it may have been the case of the club rising to the occasion. Three at the back proved to be an inspired choice, but it fully depends on whether the club can now have the consistency that's been lacking throughout Solskjaer's tenure.
The clash against FK Partizan is crucial as the club seeks an elusive away win, something they've been without since March against PSG.
It's important to remember that Solskjaer had, at one stage, 11 first-team injuries to contend with, a crisis most managers would've struggled with. But regardless, the season hasn't been good enough.
But this isn't grounds to give him the sack. Not yet, at least.
With the permanent employment of Solskjaer, the club seemed to be moving in a new direction. It had accepted immediate success would not come and that a new dynasty would need to be built. A plan was put in place, not just a snappy remedy.
Unfortunately, Solskjaer, thus far, doesn't seem to be the one to lead the club into a new era of glory. But he is the one that can remove the toxicity of the last six years and lay a foundation for somebody else. He's the one to guide United through an exceptionally difficult transitional period.
It's hardly a secret that the club Jose Mourinho left was filled with an illness that had seemingly seeped into every brick and blade of grass. The aura of the club felt off, and nobody seemed to want to play.
Upon his arrival, and through his first transfer window, Solskjaer does seem to have a plan. He got rid of the players he deemed surplus to requirements, focused on fixing the attitude of the squad, and did all he could to ease the club's pain at the start of a healing process.
A process he's still conducting and one that has a way to go. That's something United fans will just have to accept. There is still a long way to go before United seriously contend for a major trophy again.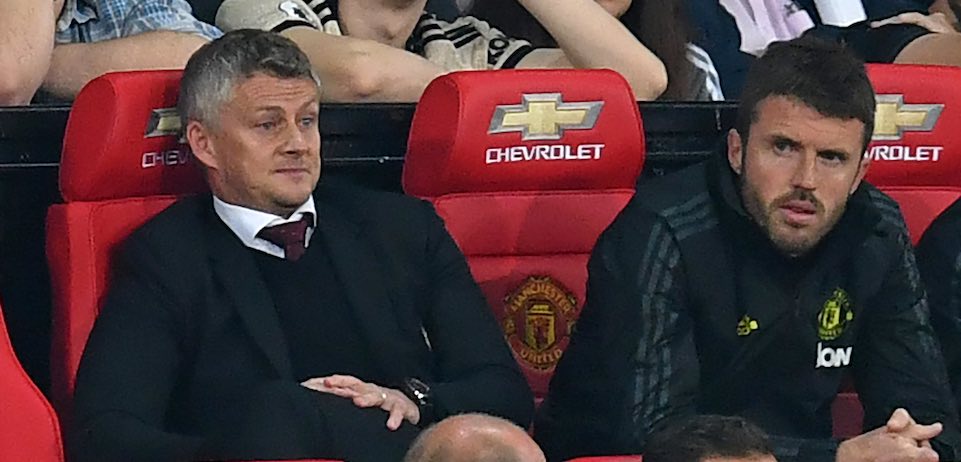 But that isn't Solskjaer's fault, far from it. If serial winners in Louis van Gaal and Mourinho couldn't build a legacy at the club, why should Solskjaer? Why would somebody like Massimiliano Allegri be able to? No, the legacy Solskjaer will leave is remedying the club and plugging the holes of a sinking ship.
When Matt Busby left, it took six different people to come in before the club decided to stick with Alex Ferguson. Who then finished 11th, 2nd, 11th, 6th, 2nd and then, finally, 1st.
Football has changed tremendously since then, but so has the pressure on the main job at Old Trafford. Ferguson's legacy still thrives, and it will always be a magnificent part of the club's illustrious tapestry. Solskjaer is unlikely to emulate the Scot, but he can set it up for somebody else.
He deserves two things: respect and time. He hasn't even been at the club for a full year yet he's still made decisions he believes are right. And if they prove wrong, so what?
Why exactly isn't he worth the risk for a few more years? He won't take the club to relegation; at worst it'll be Liverpool in 2015/16 and finish around eighth.
Sacking him would not be starting fresh, it would be going back to square one.